Fact: It's not easy to find a cozy spot to take a nap in a big city.
However, French street artists Ella & Pitr, also known as Papiers Peintres, have come up with an unorthodox solution: just spread your sleepy self out on the roof and doze away. Yes, this plan works better with works of art than with real people.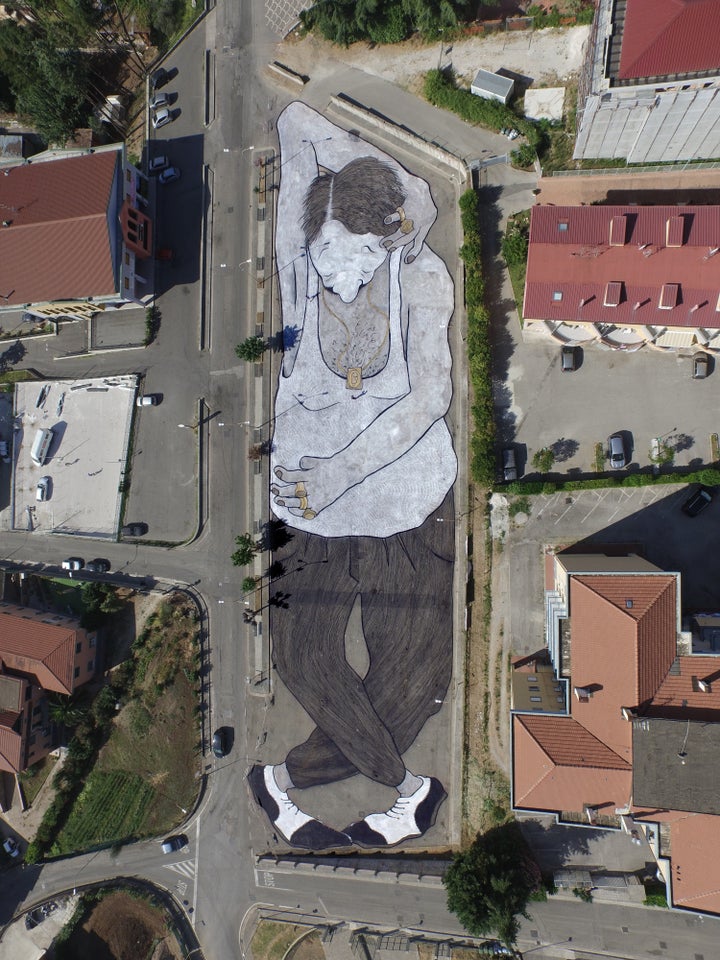 Ella & Pitr are known for their unusual breed of sleeping giants, painted or wheatpasted across rooftops and patches of ground. When viewed from above, the aerial artworks turn the hustle and bustle of a grand metropolis into one giant body pillow.
The artists have spread their work throughout the world, hitting up places from Italy to Canada to Portugal to Chile. Their cast of characters, normally rendered in black, white and red, land somewhere between the styles of Os Gêmeos and Maurice Sendak. The one thing they have in common: They're seriously in need of a power nap.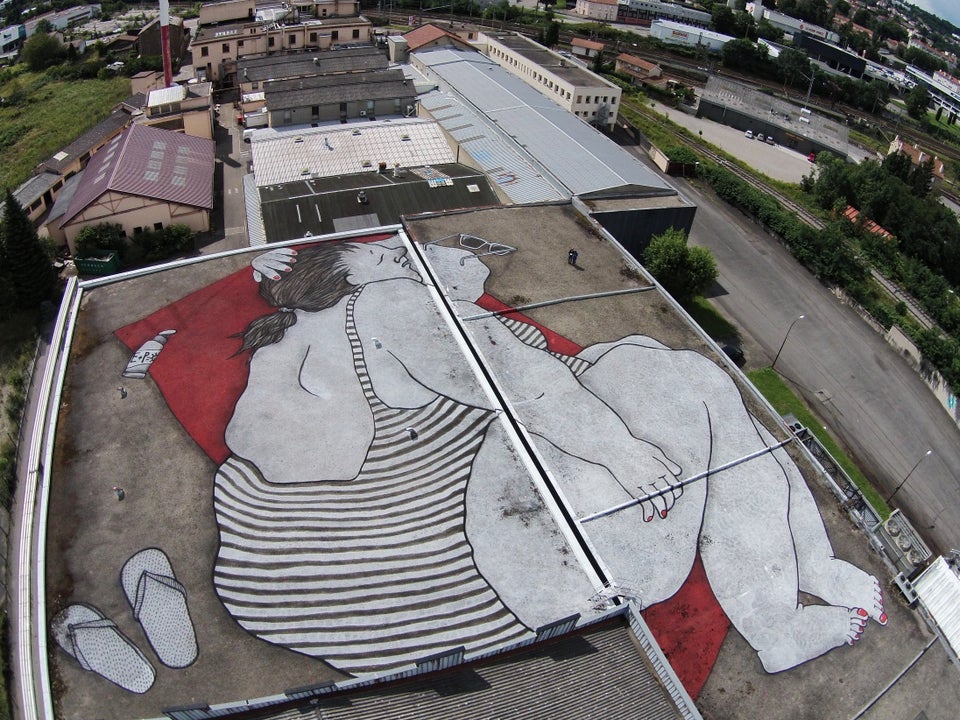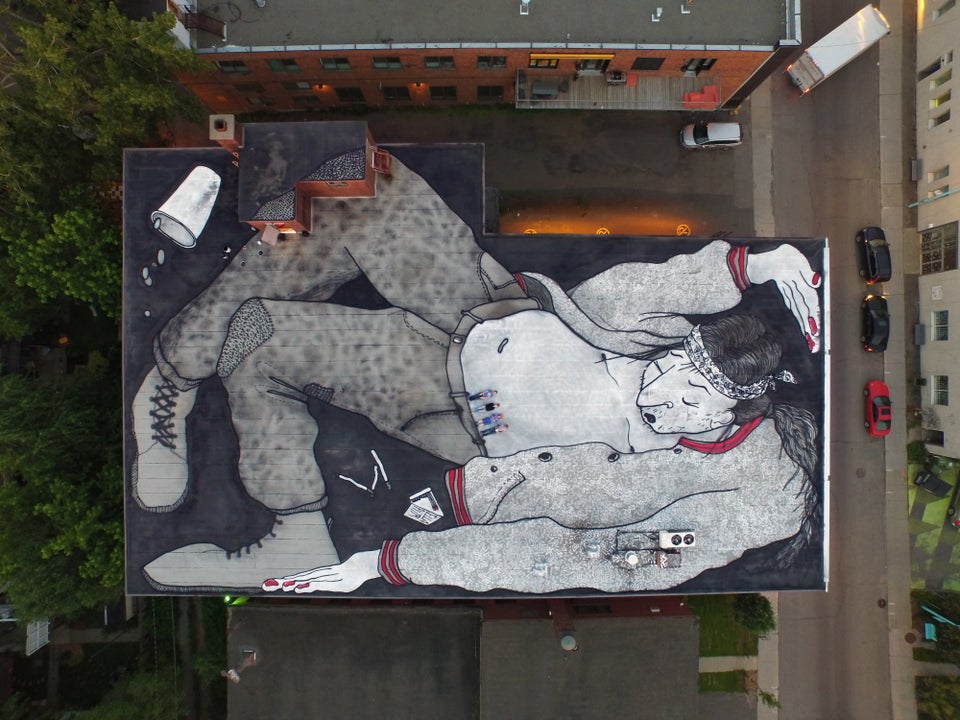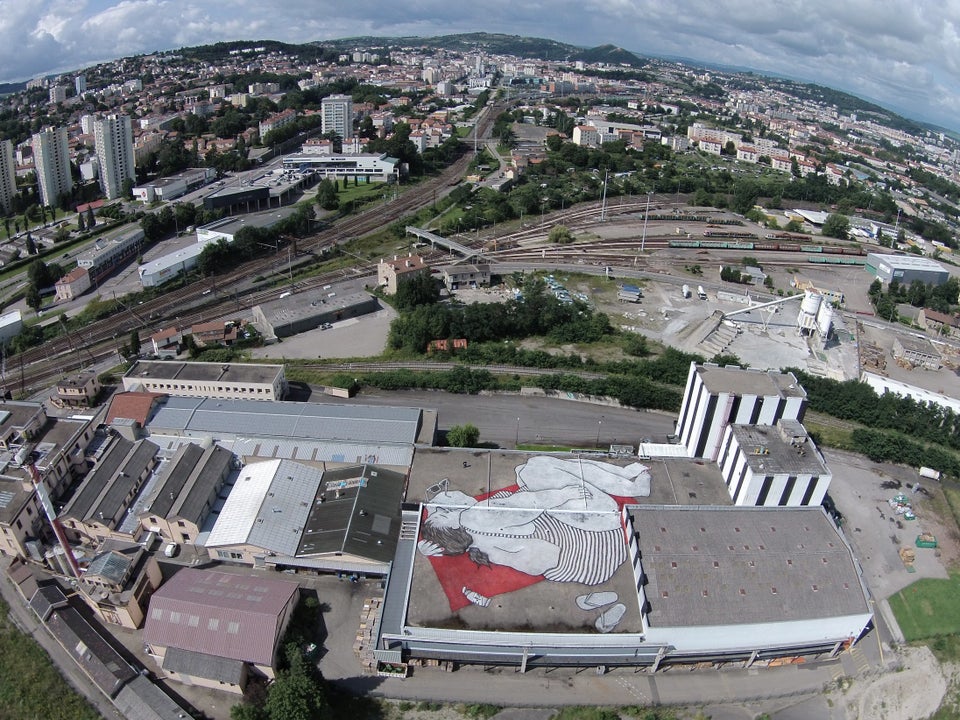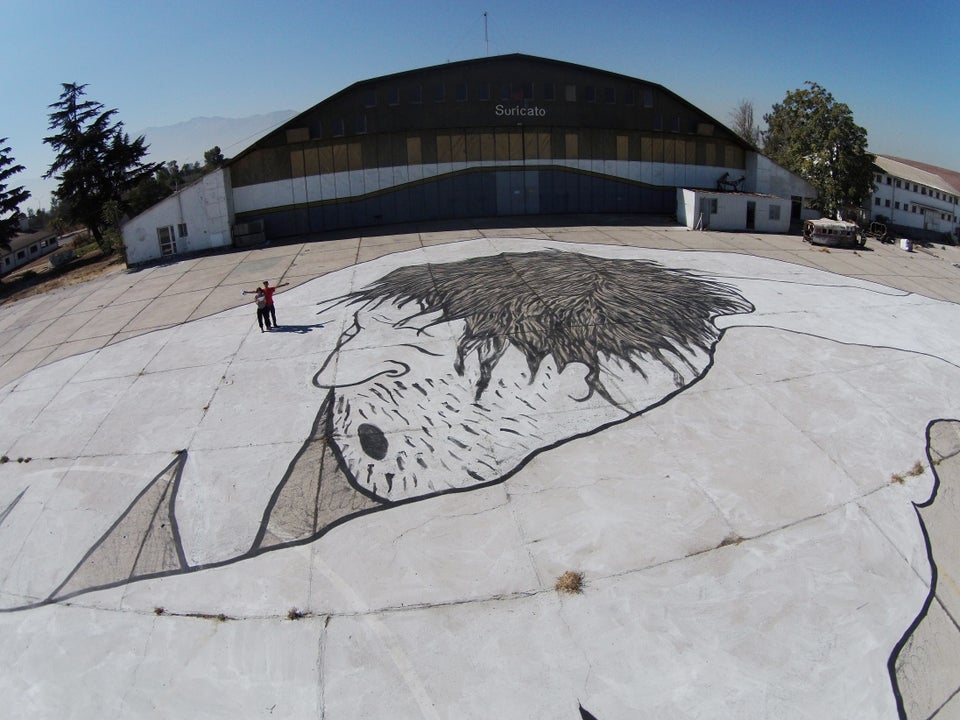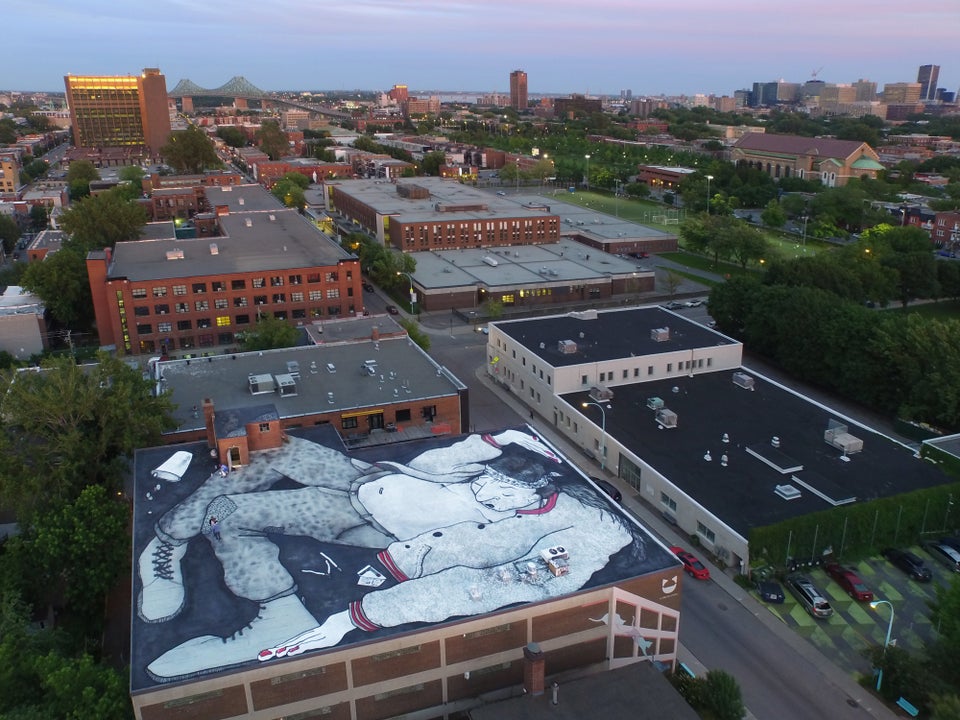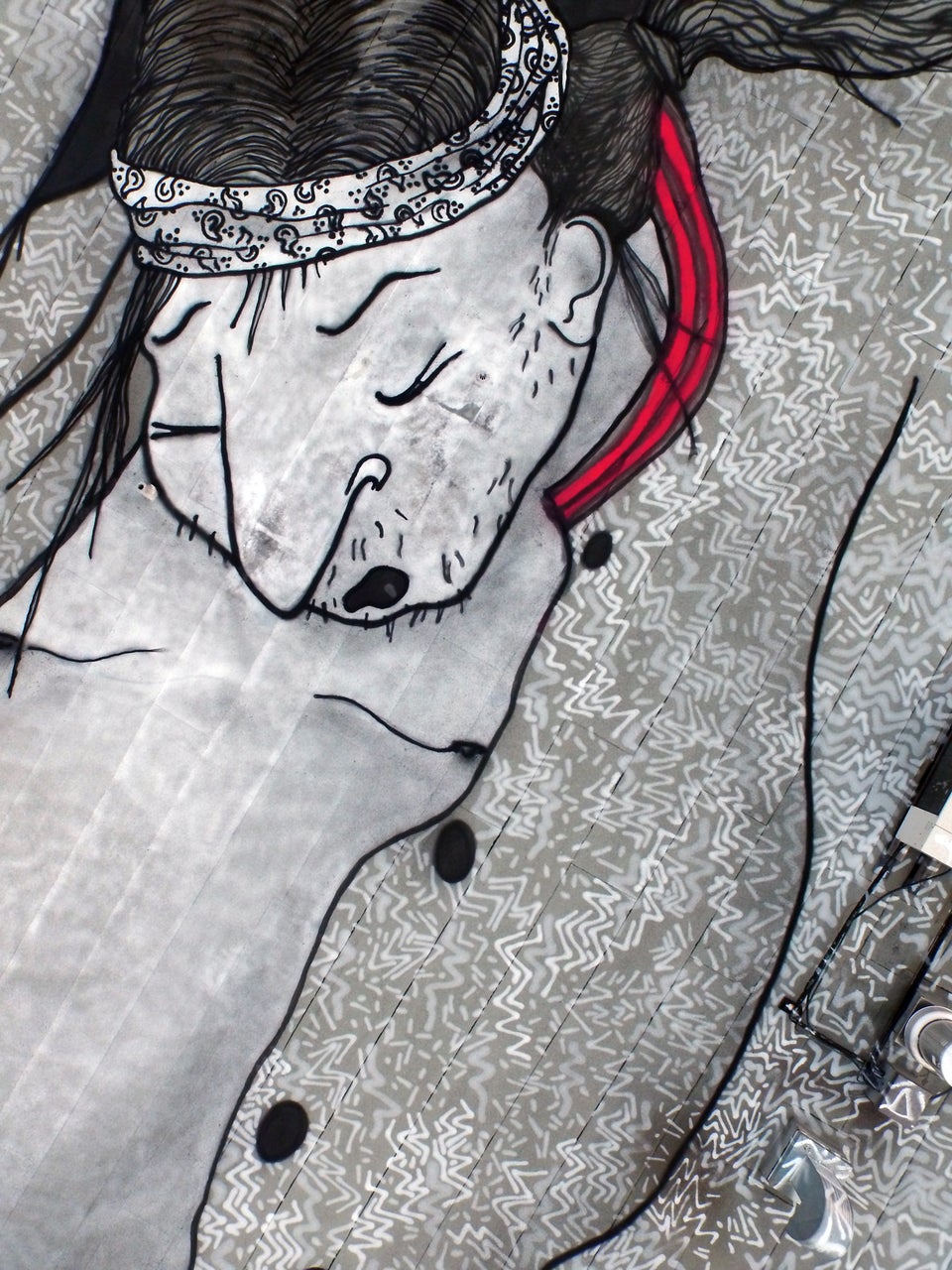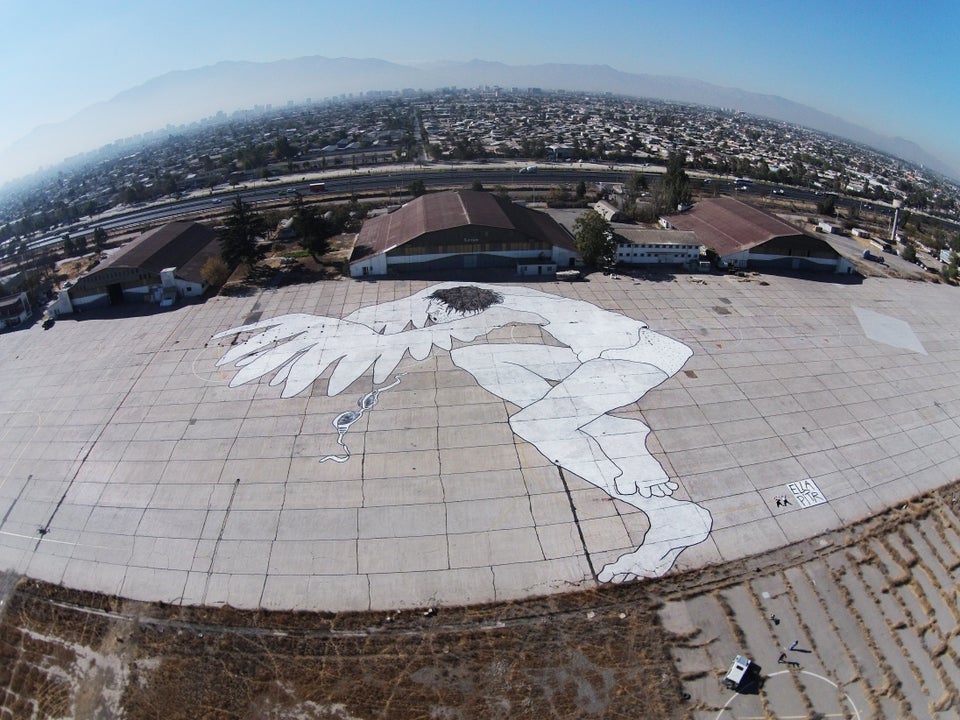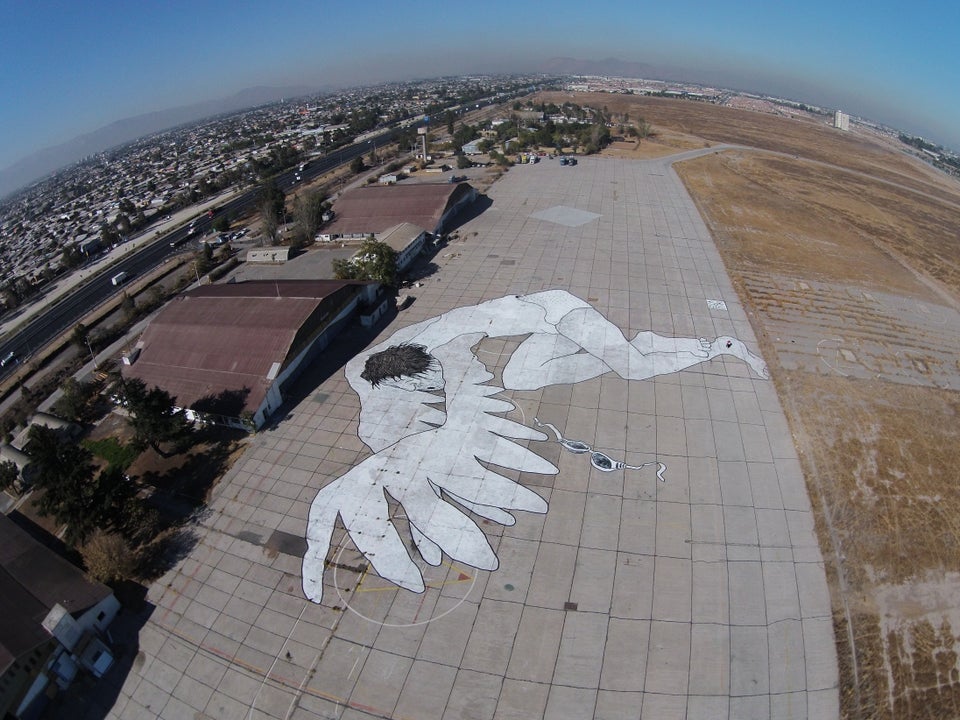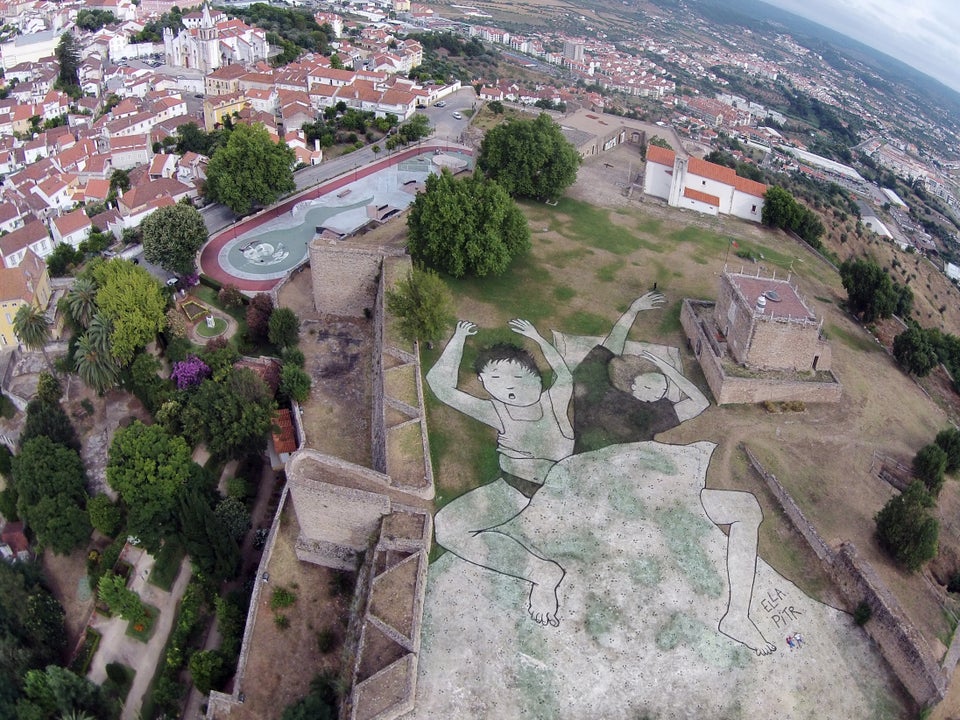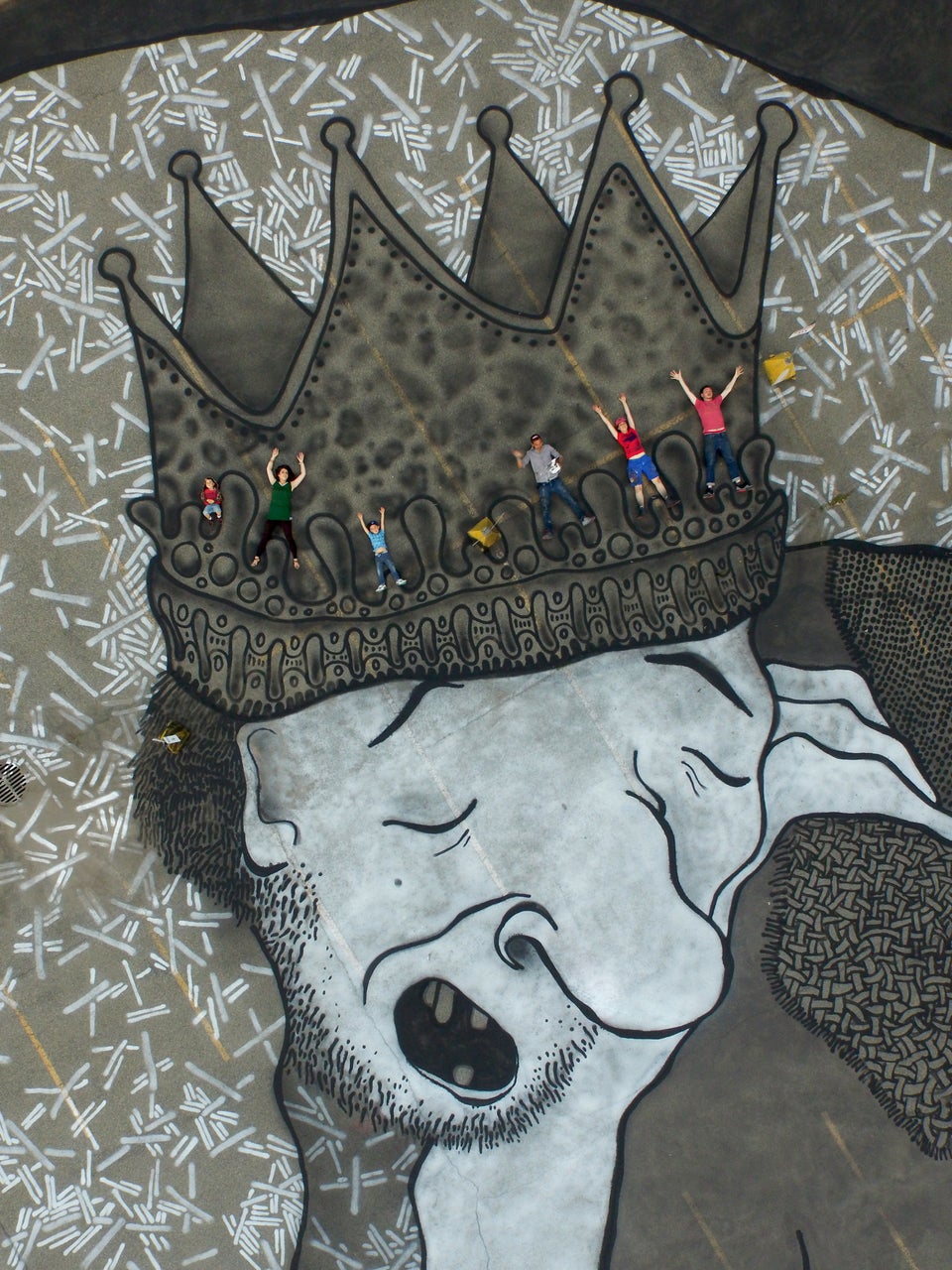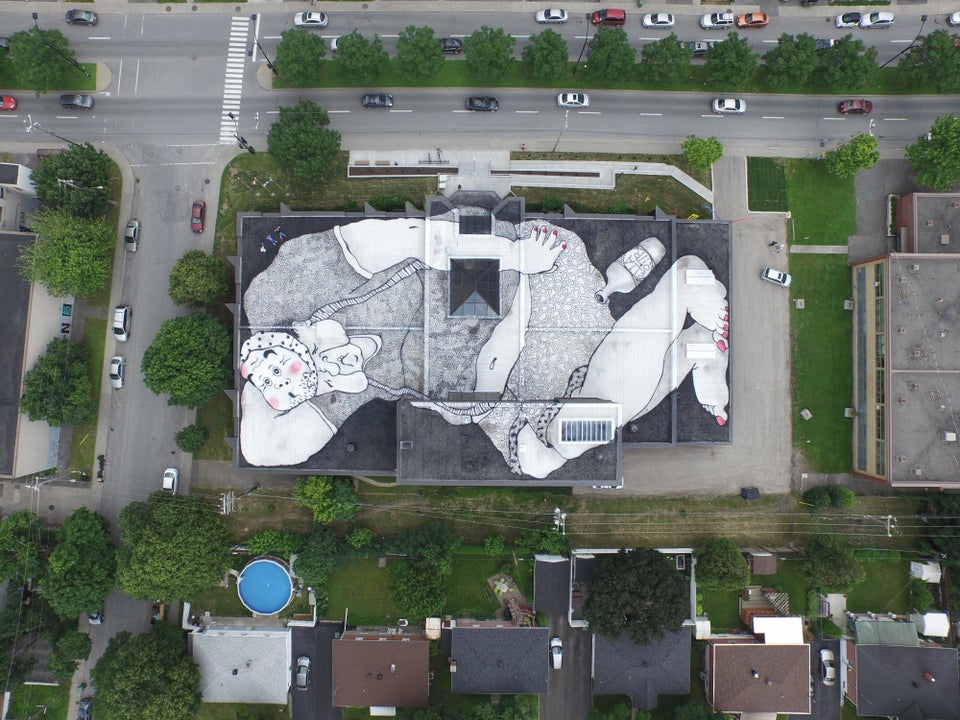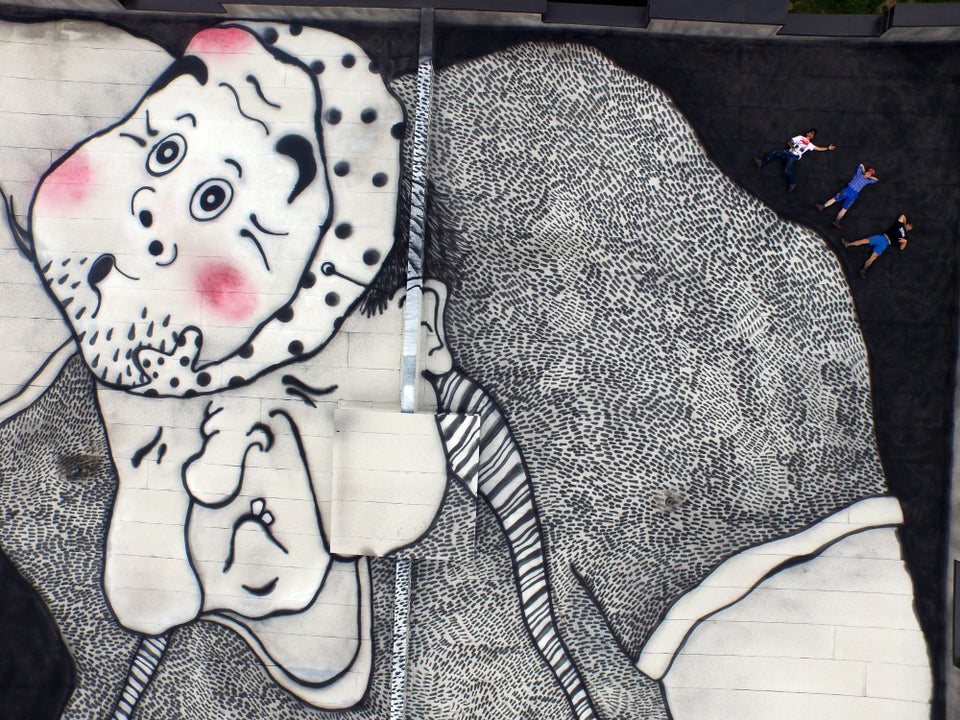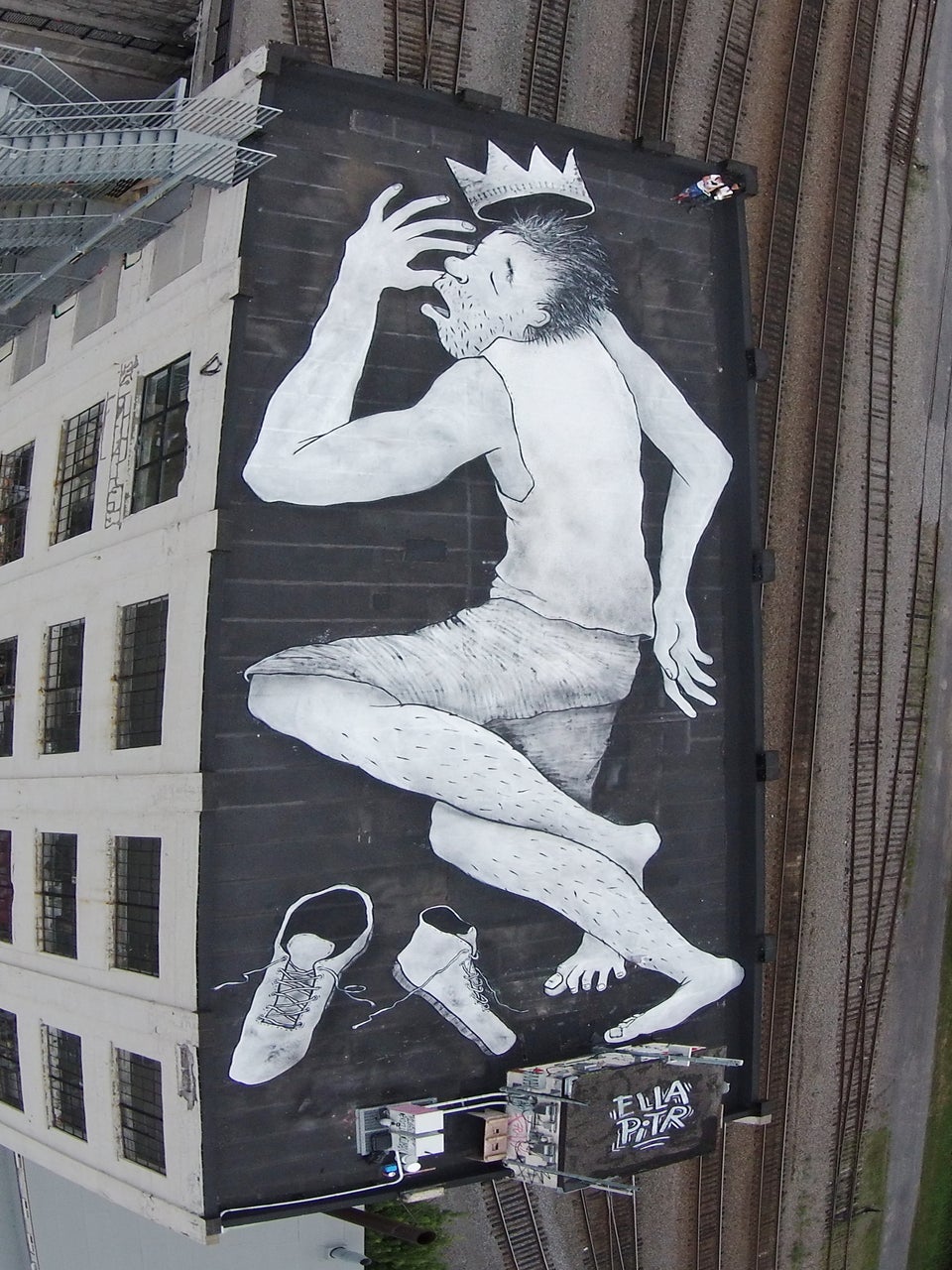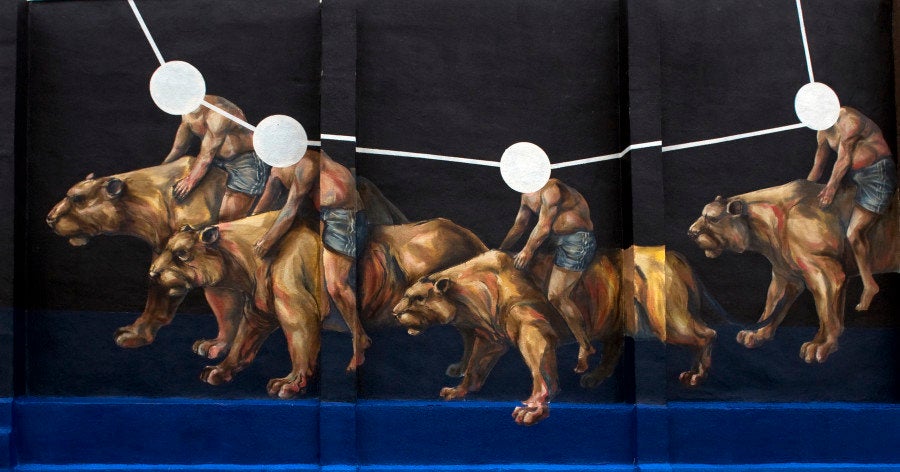 25 Street Artists' Works From Around The World
Popular in the Community