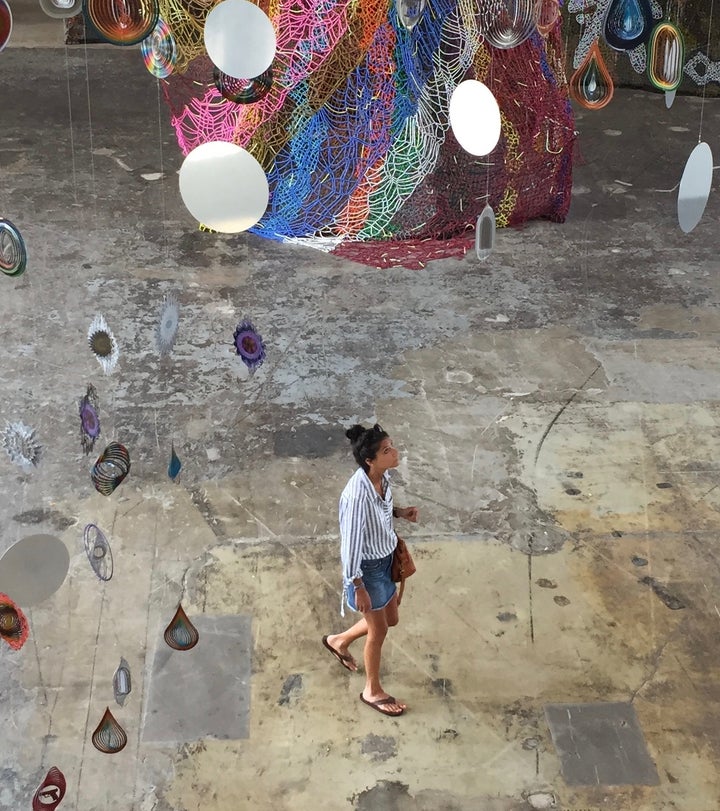 North Adams is the Marfa of the East.
Like the Texas town known for its artists and natural beauty, North Adams, Mass., in the Berkshire Mountains, tucked in the corner of western Massachusetts and southern Vermont, is nothing but beauty — both natural and man-made — for miles in any direction.
My boyfriend, something of a disciple of both minimalist and Light and Space art, has converted me over time, and so recently we made a pilgrimage from south of Boston out to North Adams to take in the James Turrell exhibit at Mass MOCA (Massachusetts Museum of Contemporary Art.)
While Turrell, the brilliant California-based light and space artist, was our carrot, the trip in itself was incredible.
We stopped for lunch and browsing in the hip small town of Northampton, Mass. We popped in and out of unique shops, including the pitch-perfectly-curated Broadside Bookshop (as a book columnist, I can't help but critique shelf selections when I pop in to any book store, and this one nailed it) to the equally on-point clothing and outdoor store, Port MA.
We lunched at Belly of the Beast, a quaint sandwich shop with diner counter, ordering Alagash Little Brett, which had a tiny note of pineapple and notes of bread crust that paired well with lightness of the BLT, with local tomatoes, and crisp coleslaw.
Then we were back on the road, for a picturesque second half of the journey to North Adams.
We checked in a Mass MOCA's own hotel, The Porches Inn, a gorgeous boutique hotel that does boutique right—that is, by mixing it with creature comforts.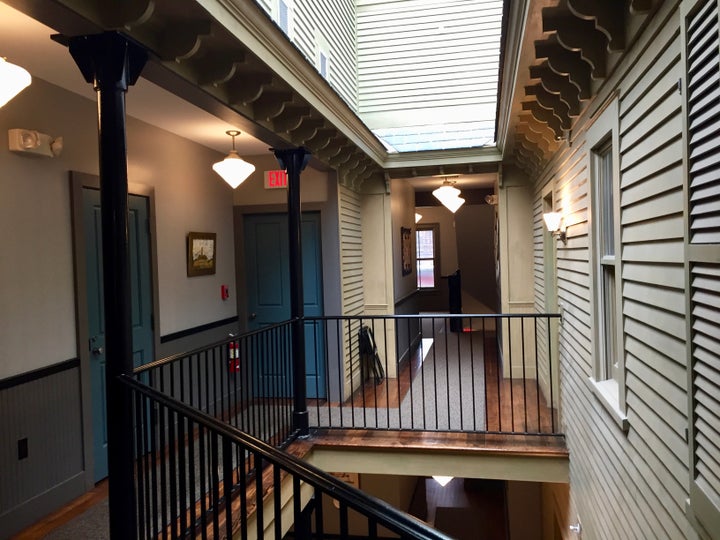 You get the indie-boutique feel — the carefully placed vintage furniture, unique art work, bookshelves thoughtfully stacked — but you also get your modern amenities: WiFi, big flatscreen with Apple TV hookup, nightstand phone chargers, comfortable shower. It's boutique-comfort.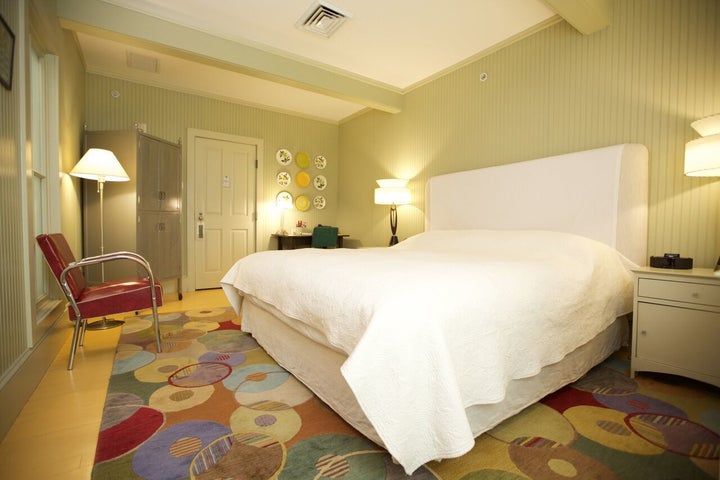 After checking in, we beelined outside to the heated pool and hot tub. There's a certain feeling of escape that comes from floating in a pool, staring up at birds flying overhead, green overhanging tree branches. A remote island vibe.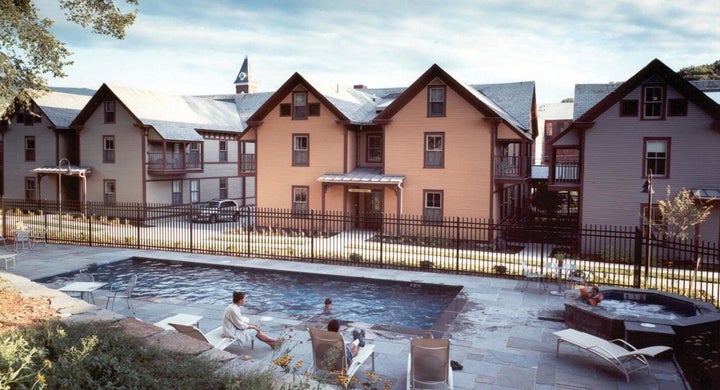 Later we walked to dinner at Public, a fantastic spot for casual dinner, with a creative menu—think Duck Quesadilla with pepperjack cheese, guava cassis sauce; Citrus Beef and Pork Tacos with pico de gallo, queso blanco, and pressed cabbage and Peanut Butter and Jelly Burger— savory roasted garlic peanut butter and house made blueberry-thyme chutney. Outside-the-box comfort food.
Sidenote: Even walking down the street to dinner, you can't help but notice art and beauty everywhere you look— murals and mountains near the traffic lights, even the sidewalks made you stop and look down.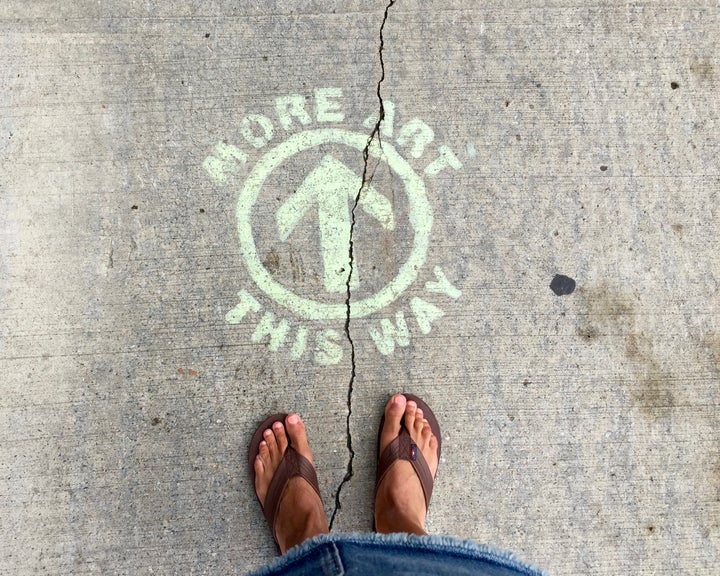 We woke to breakfast on the private second-floor porch — coffee and chocolate croissants literally among the trees— with views of the art museum to the left and the Berkshire Mountains and lush trees to the right.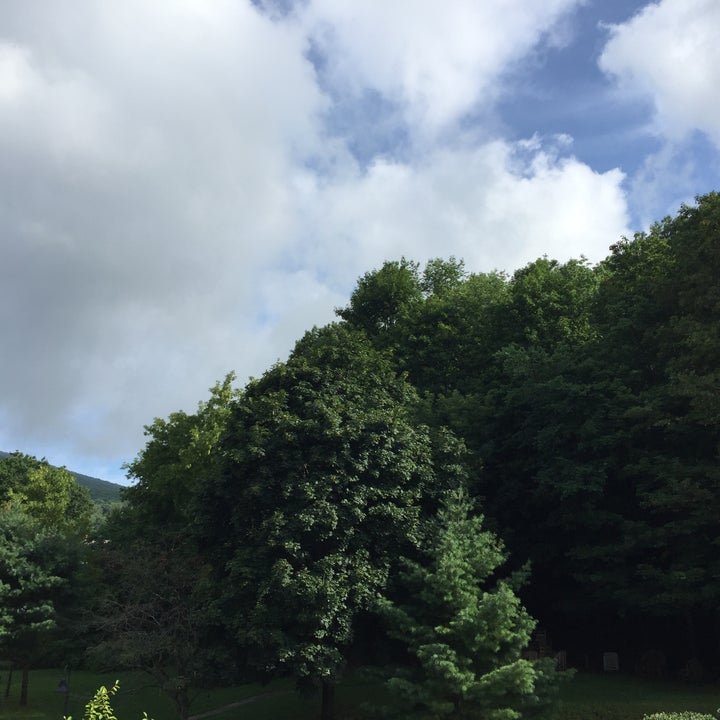 Then it was time for Mass MOCA. The museum, which was recently expanded, was everything we hoped for and more. What we saw blew our minds, and we didn't have enough time in more than four hours to see what we wanted to see. You need at least two days here. The sheer size and scope of the art is almost overwhelming.
Turrell has a few pieces on display here, but "Perfectly Clear" is his opus, and another world entire. They don't let you take photos here— for good reason. There is nothing I could've taken on any camera that would accurately depict it.
It was like being inside a color.
With the excitement of standing in an amusement park line, you wait to enter the "Perfectly Clear." A handful of viewers are allowed in at a time. You're given booties to put over your feet before you walk into white stage space, where the colors keep changing, transitioning slowly, sometimes strobing. The people in the room with you are the only indication of how big the room is, or where you are in it. For about nine minutes, you lose all sense of space.
It's exciting if you don't love art, an almost religious experience if you do.
Nick Cave's "Until" was a perfect post-Turrell exhibit.
While Turrell was all-consuming— one light and color that seemed to reach forever— Cave was a million lights and colors at once. It was walking through a mobile.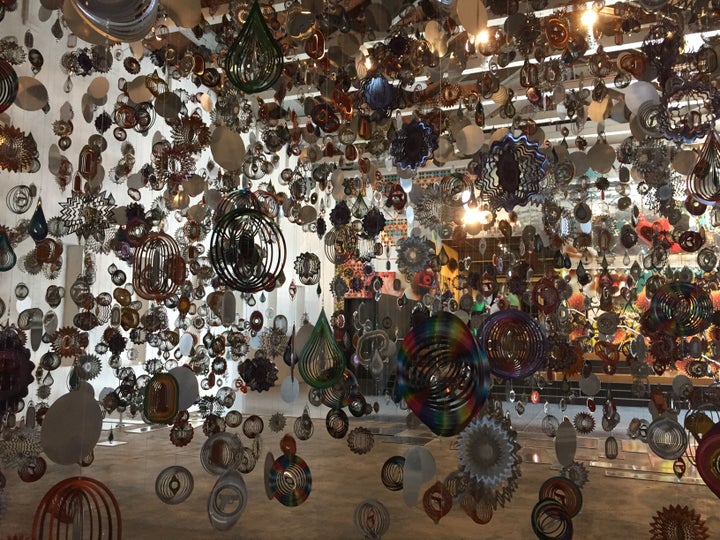 Cave used Mass MOCA's football field-sized space to create his largest installation to date, according to the museum, an exhibit made up of 16,000 wind spinners; millions of plastic pony beads; thousands of ceramic birds, fruits, and animals; some 10 miles of crystals, 24 chandeliers; 17 cast-iron lawn jockeys, 13 gilded pigs and one crocodile. The view from the top of the ladder—and the ground floor— is unreal.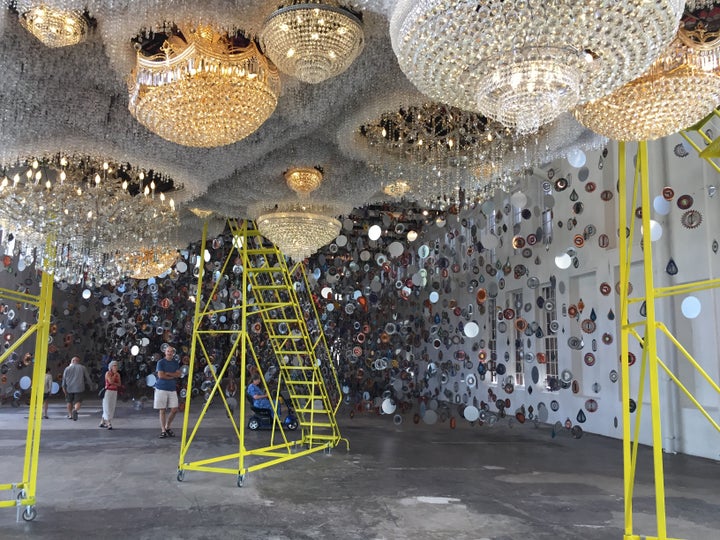 We refueled at the museum's cafe and ate outside on the deck before exploring their whimsical outdoor exhibits, including Franz West's Les Pommes d'Adam — an outdoor phallic sculptural ensemble on loan from the Hall Art Foundation, and in its first presentation in the U.S. (it was previously exhibited in 2007 in Paris).
Then we climbed up and through Stephen Vitiello's massive outdoor building-sized "All Those Vanished Engines" an homage to the site's history — it was once used to heat the factory campus the museum now inhabits, according to the museum.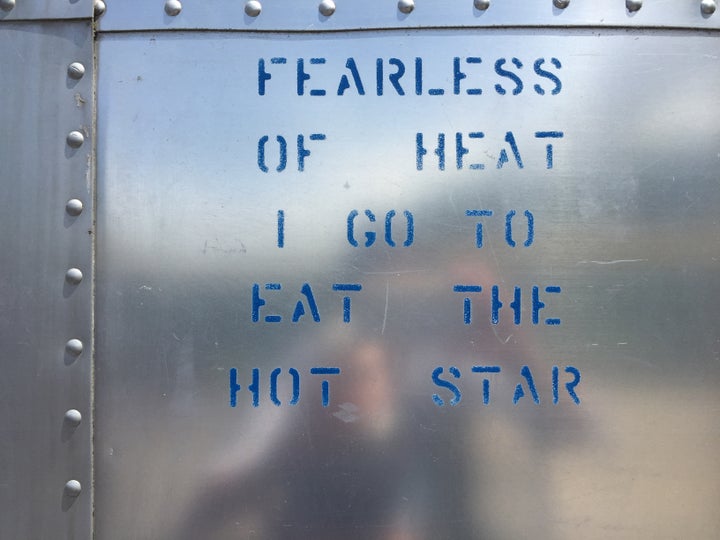 Once up on roof level, we explored Michael Oatman's "All Utopias Fell," a re-purposed Airstream trailer with a steampunk-meets-pulp astronaut vibe. It was fall-out shelter chic, a punk-NASA feel that reminded me of life under the hatch on LOST. The attention to detail here is impeccable.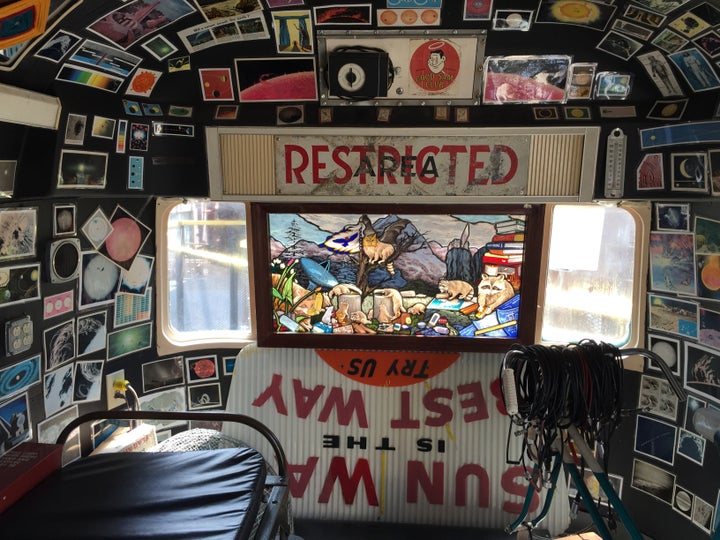 By late afternoon, our senses were on overload. Had we had another day, we would've have gone back for day two, easy. As for the other area museums— the Clark Art Institute, the Williams College Museum of Art, and Bennington Museum?
We'll save those for another trip.
Popular in the Community