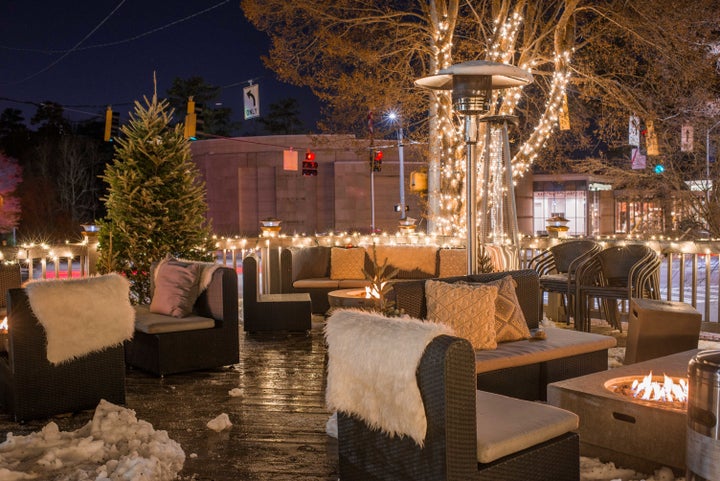 This is the ultimate winter pop up restaurant. Yebo Beach Haus in Atlanta has traded their surf boards for skis this winter (December through February) transforming to Yebo Ski Haus. Housed in a converted home in trendy Buckhead, it features multi—levels for your winter fun, each with their own touches of the winter season. The main dining room is outfitted in ski lodge decor and chairs draped in fur, while antlers sit above turtle shell light fixtures on walls. Downstairs features fun ski artwork from a local artist. And an outdoor patio that visitors love to frolic on during warm months, now has cozy fireplaces and heaters to enjoy your festive cocktails.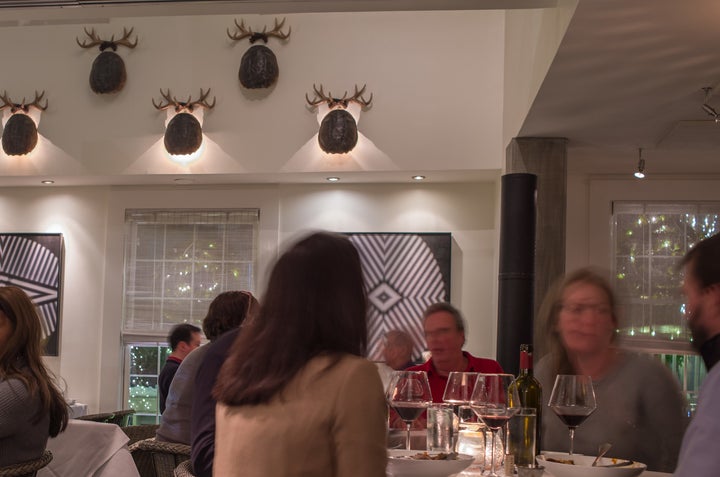 "Atlanta residents love the beach as much as they love hitting the slopes – so we want to bring them the best of both worlds" says Anthony. "We are thrilled to execute this transition for our guests and our staff, while bringing a completely new type of 'pop-up' concept to the city. Since opening Yebo Beach Haus, it's been part of our plan to create something special during the winter months, at the peak of people embracing the holidays and the festivities, and establish an annual attraction guests can look forward to each year," he continues.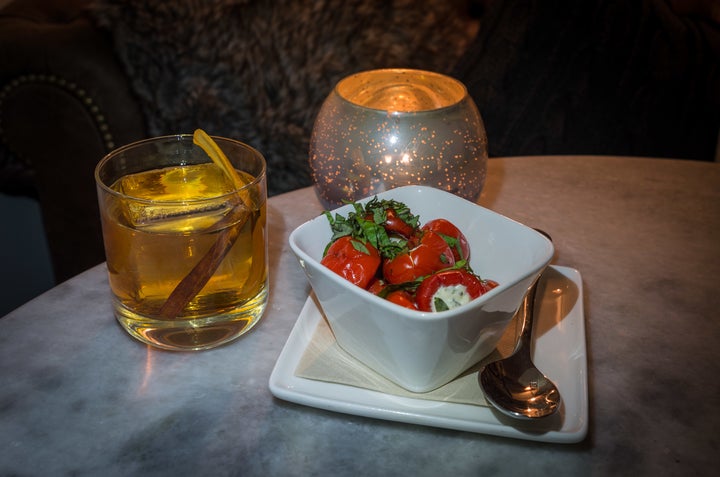 Stay warm with new delicious cocktail concoctions, such as the Barrel-Aged Rob Roy and Flannel Season, which features a blend of mulled wine and cognac. Me? I went for the holiday-inspired Old Fashioned. What makes it holiday inspired, you ask? A touch of maple syrup and pecan bitters, of course!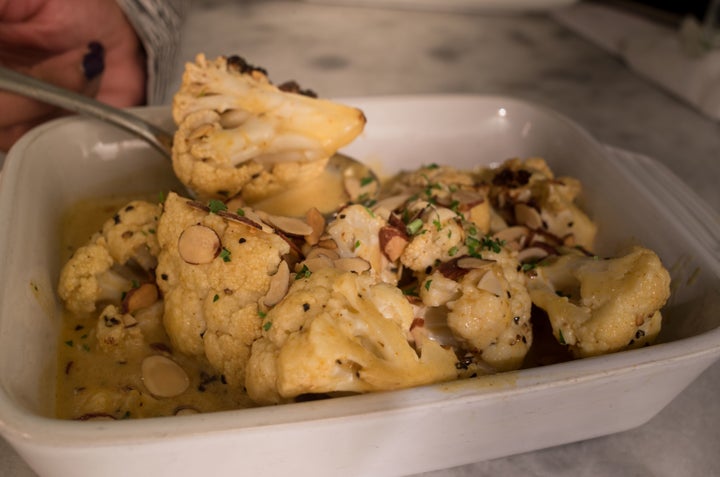 While Atlanta's cuisine is diverse, there are only a handful of South African restaurants, and Yebo fuses both South African and American flavors. For example, beef jerky is a popular American snack, and Yebo has perfected theirs (called Biltong) with South African spices. Sides like the cauliflower are bathed in a red curry butter and brussels sprouts are coated with peri-peri buttermilk.
Traditional South African dishes that make for tasty small plates are the Curry Pot Pie, with braised chicken and chutney as well as the Bobotie, a sweet curried dish made with ground beef, that Yebo serves in crepes.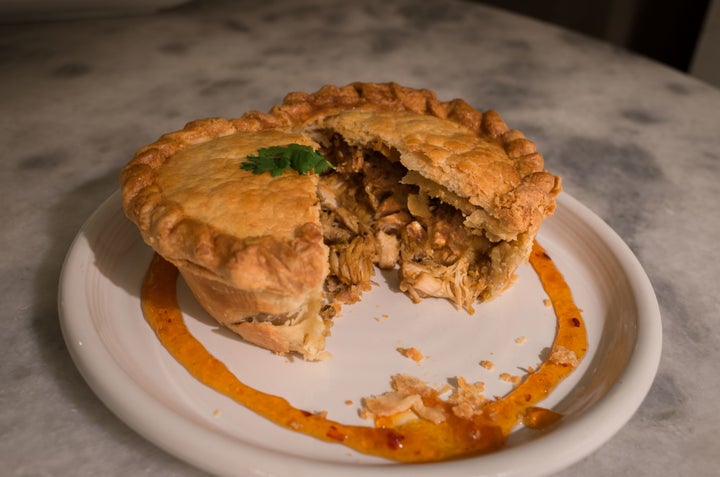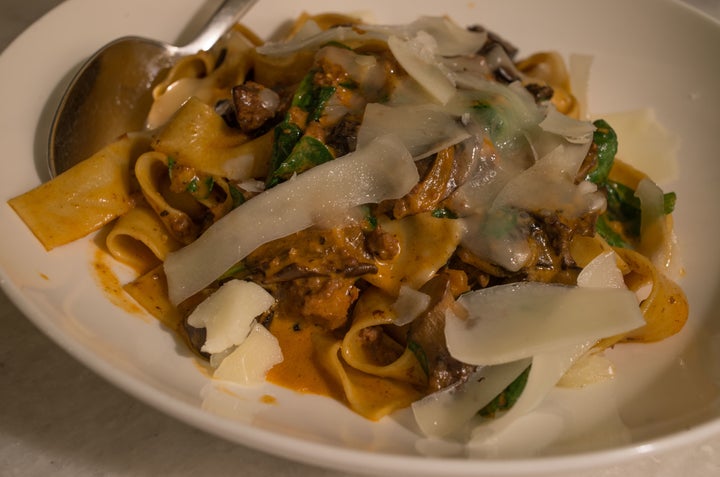 If you really want to get in the winter spirit, order Yebo's fondue. Is there really anything better than slathering food in a gooey beer cheese sauce before devouring it? Still, if you're like me and don't want to fiddle with fondue, but still crave something hearty and comforting, you can't go wrong with the Bolognese. Earthy mushrooms and manchego compliment the crumbled ostrich meat, cradled in tagliatelle.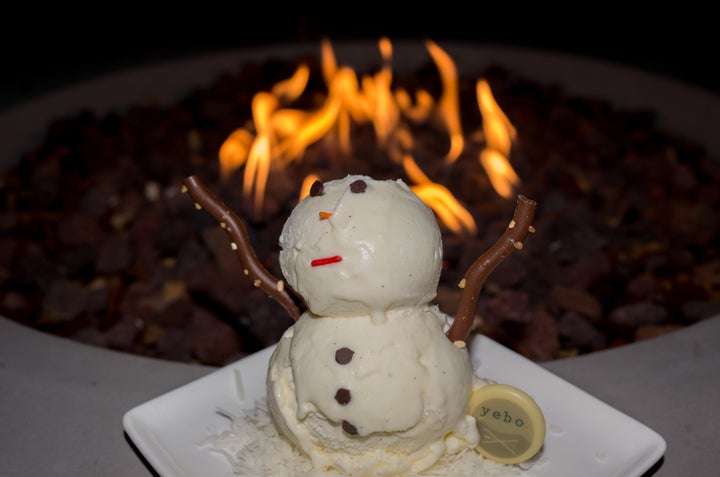 Popular in the Community