According to a new study, the star -- which is named PSR J1023+0038 and has a companion star -- is shooting jets of gas into space with a strength that researchers previously thought was unique to black holes. These jets are formed when the neutron star's gravity pulls gas from its companion star, and some of the gas gets blasted outward.
(Story continues below image.)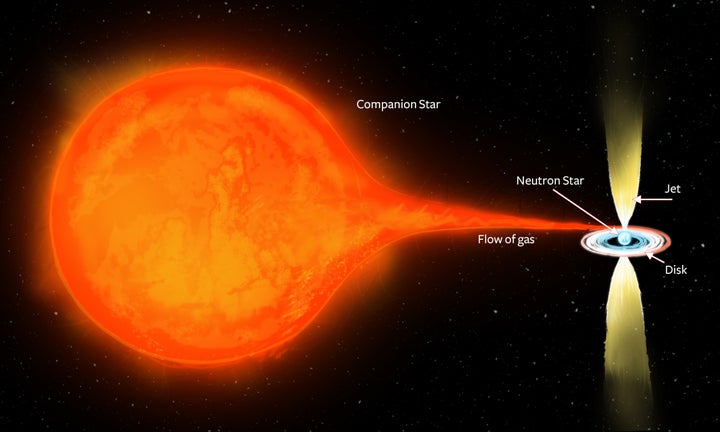 "And the central parts of the star collapse under their own gravity," Dr. James Miller-Jones, astronomer at the Curtin Institute of Radio Astronomy in Western Australia and co-author of the study, said in the written statement. "These things are typically about one and a half times the mass of the sun and yet they're only 10-15 kilometers across, so they're incredibly dense."
Miller-Jones said that this study casts neutron stars in a new light, and shows that these celestial objects can sometimes launch jets that rival those coming from black holes.
PHOTO GALLERY
Wonders Of Astronomy
Calling all HuffPost superfans!
Sign up for membership to become a founding member and help shape HuffPost's next chapter