How do you give a giant shot of adrenaline to charitable fundraising? Throw a virtual party that covers half your state and mix in a slew of cash incentives, challenges and a stadium throwdown to get nonprofits, individuals and corporations engaged.
That's what Middle Tennessee is doing on May 3rd, 2016 with The Big Payback, a community-wide, 24-hour online giving challenge hosted by The Community Foundation of Middle Tennessee. The charitable extravaganza that engages 40 different counties in and around Nashville helps area nonprofits raise much-needed dollars and bring awareness to pressing needs across the state. It also strengthens the community-wide muscle around giving back, educates nonprofits about how to better attract donations, and unites different stakeholders around causes in an easy, playful way.

This will be the third year for The Big Payback and the event has already become a cornerstone of support for the nonprofit community. In year one, $1.4 million was raised for 525 local nonprofits. Last year the numbers had shot up to $2.6 million for 755 participating nonprofits, and this year more than 1,400 nonprofits plan to participate.
"Too often, nonprofits see each others as opposing organizations that are competing for the same finite amount of philanthropy dollars," notes Ellen Lehman, President and Founder of The Community Foundation of Middle Tennessee. "But for the 24-hour period of The Big Payback, there's a sense of collaboration and an understanding that giving back isn't a zero sum game."
Events like these also offer companies an attractive tool to engage employees in corporate philanthropy. For local bank Pinnacle Financial Partners, the Big Payback fosters another opportunity to make an impact in the community and for associates to support causes they care about. While Pinnacle gives back throughout the year, The Big Payback is a perfect giving follow up to Pinnacle's own "Make A Difference Day," where the company's banking offices and operational groups take on volunteer projects that have an impact, whether for a non-profit organization or client in need. Pinnacle has seen the results of these collaborative giving and volunteering efforts for its business: a more engaged workforce, increased brand loyalty, and a stronger culture overall.
One of the most interesting data points about The Big Payback's success is the number of individual donations that comprise the total amount raised. In year one, 11,661 gifts contributed to the final raise; last year the total amount was spread amongst 21,735 different gifts. Lehman shares the story of one donor who went online to The Big Payback's real-time "leaderboard" tracker last year to donate to her favorite nonprofit. She discovered other nonprofits whose missions she found inspiring and ended up donating $10 to a wide range of charities. "That was the most fun shopping spree I have ever experienced," she told Lehman. "I spent $250 and feel better than I have ever felt."
When companies can connect that great feeling of giving back by employees to the involvement of their companies in supporting the giving back event, it's a win-win for everyone.
Lehman also looks at the Big Payback as an opportunity to offer nonprofits valuable training and tools for the kind of marketing and fundraising savvy they need to support themselves throughout the year. "It's not just a handout but a handup," she notes, because nonprofits need to do work to stand out and attract donations from existing and potential supporters. The event motivates nonprofits to hustle on social media and elsewhere to raise funds and become eligible for $240,000 worth of hourly and pop up prizes throughout the day, which are awarded separately within two categories of large and small nonprofits.
Last year, the Nashville Humane Association stepped up to The Big Payback challenge by posting stories about "Pup-dates" and "Purr-fect Adoptions" every hour on the hour, all of which helped raise $12,175 for the organization. This year, the Nashville Humane Association hopes to raise even more and is offering up a puppy kissing booth in exchange for donations, as well as connecting animals to forever homes throughout the day via their Mobile Adoption Unit.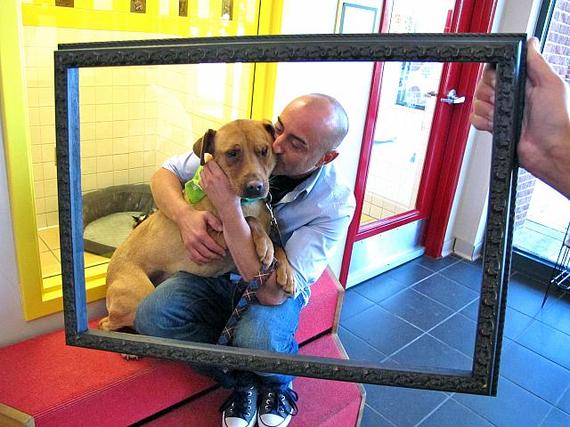 "The day stirs up a ton of attention and it's such a great community event," says Kenneth Tallier, who oversees public and media relations for the Nashville Humane Association. "The Community Foundation has put this event together to raise awareness of what these amazing nonprofits do and celebrate us in one day. We all rely on donations to survive, and this event helps us gain donors and get our name and message out there."
For lesser-known nonprofits like Friends Life Community, a Nashville-based nonprofit serving the needs of adults with developmental and intellectual disabilities, The Big Payback offers a unique opportunity to build their branding and push out storytelling to an audience that is paying close attention that day.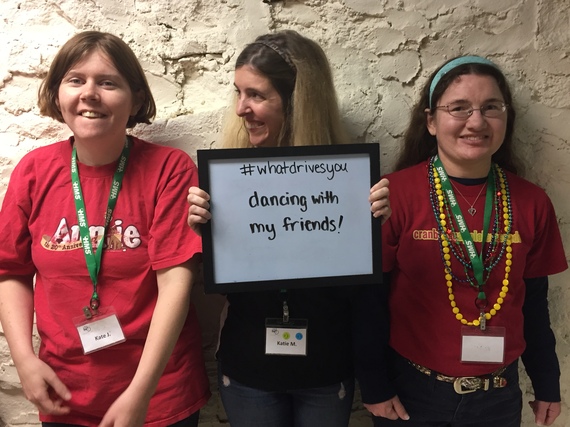 "Our goal this year is to touch people's hearts by allowing our Friends to get their voices heard," says Waverly Harris-Christopher, Executive Director of Friends Life Community. Since one of the organization's main priorities is to help their Friends become active participants in the community, Friends Life has laid out an ambitious goal of raising $25,000 to buy a new van that can transport Friends to jobs and other opportunities within the community. To highlight this initiative, Friends Life created a campaign called #whatdrivesyou, where they're shining a light on the individual personalities and aspirations of the Friends they support.
The Big Payback GameDay Throwdown is the live portion of the event at Nashville's Bridgestone Arena, featuring more contests, music, food and a general party atmosphere to whip up giving excitement to a fever pitch. The day has become such a success for the Nashville region that the organization behind the software for The Big Payback ranks Middle Tennessee as one of the top five communities in the country in terms of participating nonprofits for this type of event.
Nashville is well-known for its southern hospitality, but a city or company doesn't have to be "Nashville nice" to benefit from events like The Big Payback. When you create a challenge around giving back, the effort serves not just the supported nonprofits but every individual and company that gets to experience the inspiration of stepping beyond their own immediate self interest to something greater than themselves.
Calling all HuffPost superfans!
Sign up for membership to become a founding member and help shape HuffPost's next chapter