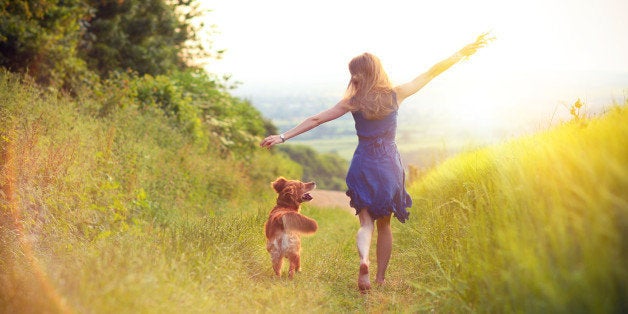 I remember my childhood summers fondly, as many of us do. Those halcyon days in which I would leave the house after a still sleepy, leisurely breakfast of cereal that I made myself and come home only for lunch in the middle of a day spent entirely outdoors. We did not live in town and, thus, playmates were limited to siblings and the cousins who lived down the road.
Our backyard became the playground in which our imaginations would run wild -- turning those few acres into magical forests, the tiny creek into a raging river and our trusty dog, Rex, into the many roles of horse, monster and any other creature that we children did not want to play. By the dreaded end of the three months of summer break we were tan from our hours in the sun, full of the memories of a thousand magical moments and bonded to our siblings in a way that winter's forced hibernation never seemed to connect us.
Today, I live on the same acreage that I did as a child. My children have the blessing of having the same grassy patches to scratch their bare feet as they run through it, the same creek to stomp through and catch tadpoles, and not the same dog -- but their very own energetic pup to imagine away the days with.
However, this is not the same world as it was twenty, thirty years ago. There are screens everywhere in the house to demand attention -- televisions with hundreds of channels, computers with access to a thousand entertaining sites, tablets stocked with apps. There is also no longer the expectation of a stretch of an unscheduled three months. Their school friends tell competitive stories of elaborate vacations, spending time traveling to all of the local attractions -- various parks, the zoo, the science center, all of the festivals which come breezing through town. On the very first day of school they will be asked to list their favorite activities of the summer and no longer are these lists filled with things like finding old barn wood to make a bridge over a creek or a day spent in imaginative play with their siblings. The lists are now full of extravagant trips, over scheduled days and "camps" that no longer offer a stay in nature, but instead offer the same comforts as a five-star hotel. The world is not the same for our children.
Our children have become used to being entertained every minute. In our house, we have limits on electronics and kick the kids outside on a nice day just as our parents did before us to enjoy nature and their own imaginations. Even as we try as parents to set limits and get our children out in nature, the new cry of childhood seems to be "I'm bored," which is certainly not a new childhood expression but now has seemed to have morphed into not really just meaning "I'm bored," but "Please find something to entertain me, as I no longer can entertain myself even for a short period of time." Our children no longer know how to sit in silence, entertain themselves while even waiting for a few minutes or a short drive and have lost the awe of nature as they have become addicted to screen time.
We have made a choice in this household to do what is no longer expected of children in many households -- we will ensure that there are days of "boredom." We refuse to spend our days scheduling our children's every hour. There will be many days with no plans at all, when they will be sent outside with only the grass and the trees and their own imaginations to entertain them.
The screens will be turned off and our children will find that times of quiet can be just as entertaining, or even more so, than brightly colored graphics and cloying music leaping off of a screen. They will bond with their brother and sister, making memories that they will replay in their minds well into adulthood. Even though sunscreen will be religiously applied, they will leave summer with a glow on their skin, which will also sport the bruises and scrapes that come from climbing trees, stomping through creeks and chasing the dog the field.
This summer I will be giving my children the greatest gift of all -- boredom. For inside boredom is the gift of getting to know your own mind, of finding solace and joy in nature and in the realization that the greatest gifts are experiences, not things. And, maybe -- just maybe, on that first day of school list my children will write at the very top of their summer list one of the simple joys found in a summer's day spend outdoors, no screen in site.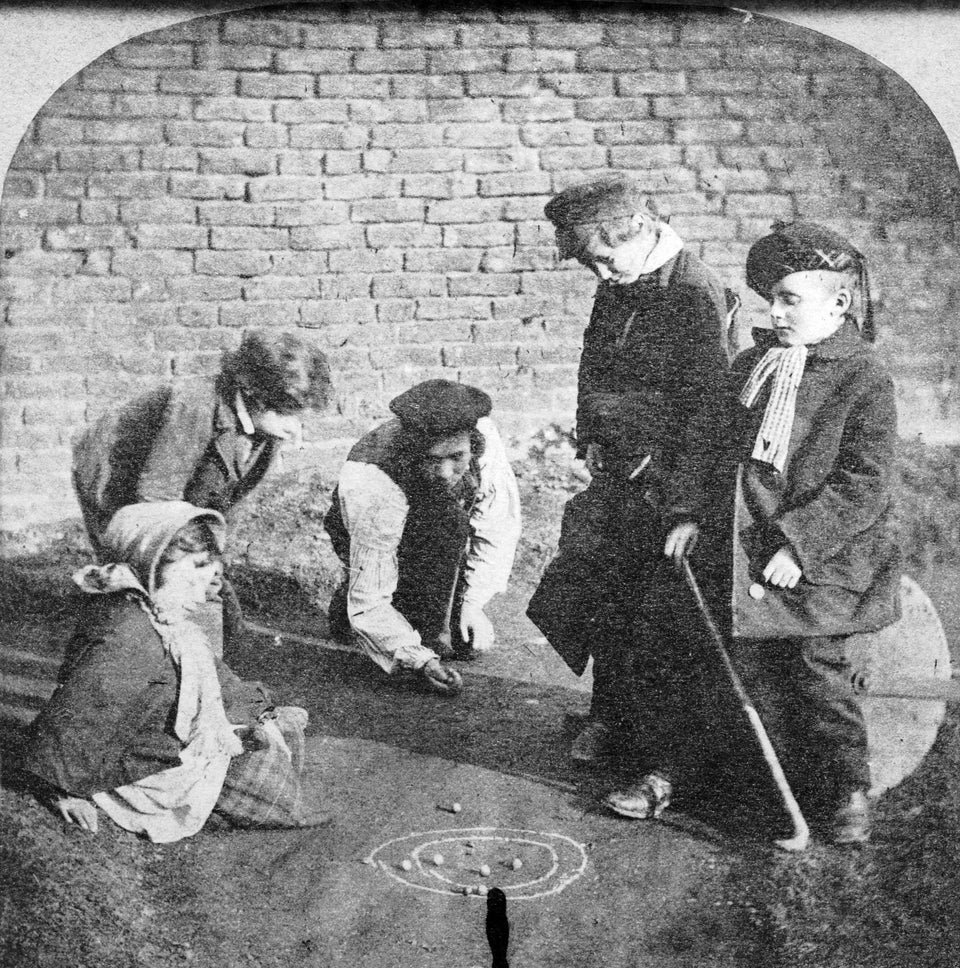 Vintage Photos Of Kids Playing