If your nail game is lacking, this is the switch-up you've been looking for.
To give yourself longer-looking nails, swipe a clear base coat or a light-colored polish on your nails and put a narrow stripe of a deeper color down the center, according to Cosmopolitan.
The trick is gaining notoriety after manicurist Jin Soon Choi used it at the latest Vera Wang runway show at New York Fashion Week.
Cosmo is calling the trick "nail-contouring" because it effectively has the same contoured effect that a "highlighter above and below your cheekbones does to make them look sharper."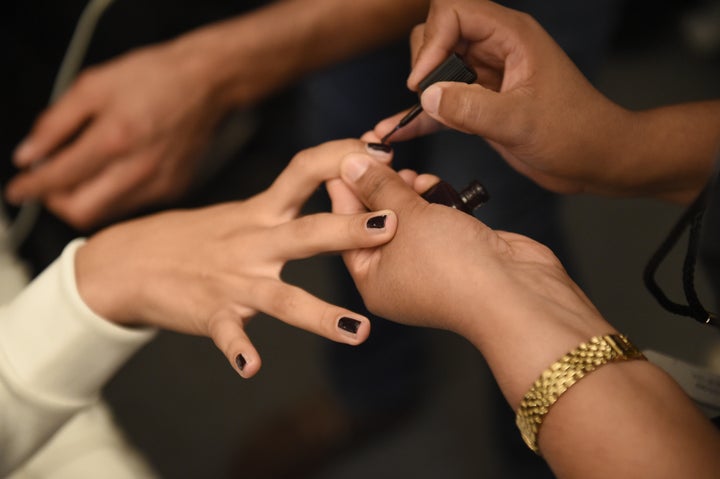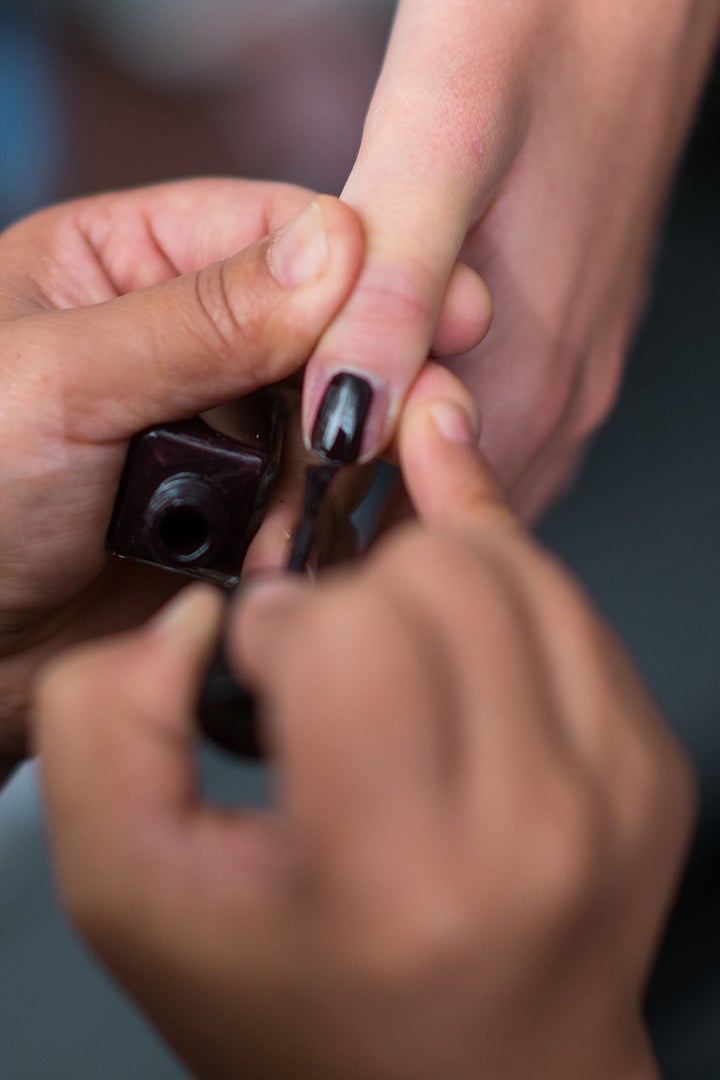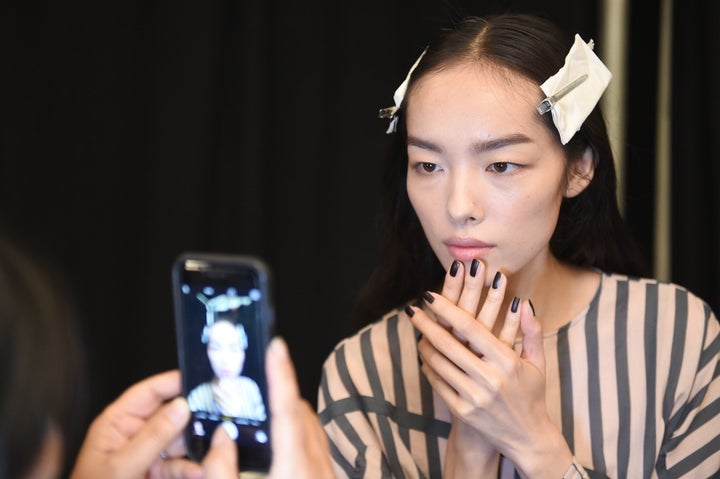 Choi painted a base coat on the models' nails and used either a powder-pink white or a blackberry red shade down the center of their fingers. She finished the design with a semi-matte topcoat.
This trick is so damn foolproof ― you literally just need to have a steady hand and a bottle or two of nail polish ― we're a little ashamed we didn't think of this ourselves.
We'll be back soon, we have some painting to do.