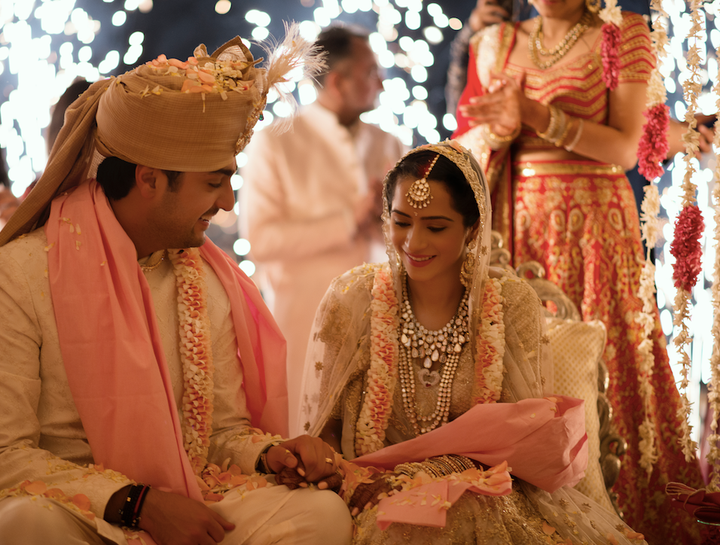 Leading up to her February 28 nuptials to Vanraj Zaver at The Leela Palace in Udaipur, India, Bajaj finally got the chance. One of the most striking pieces she created for the occasion was a wedding lehenga -- or long skirt -- which she embroidered with their love story.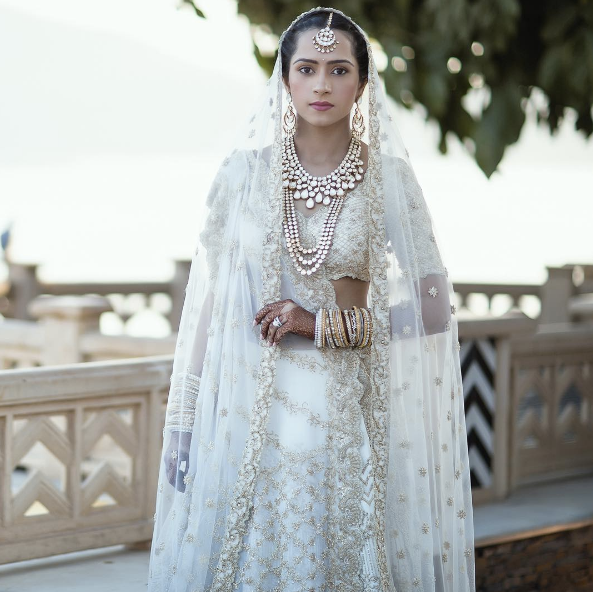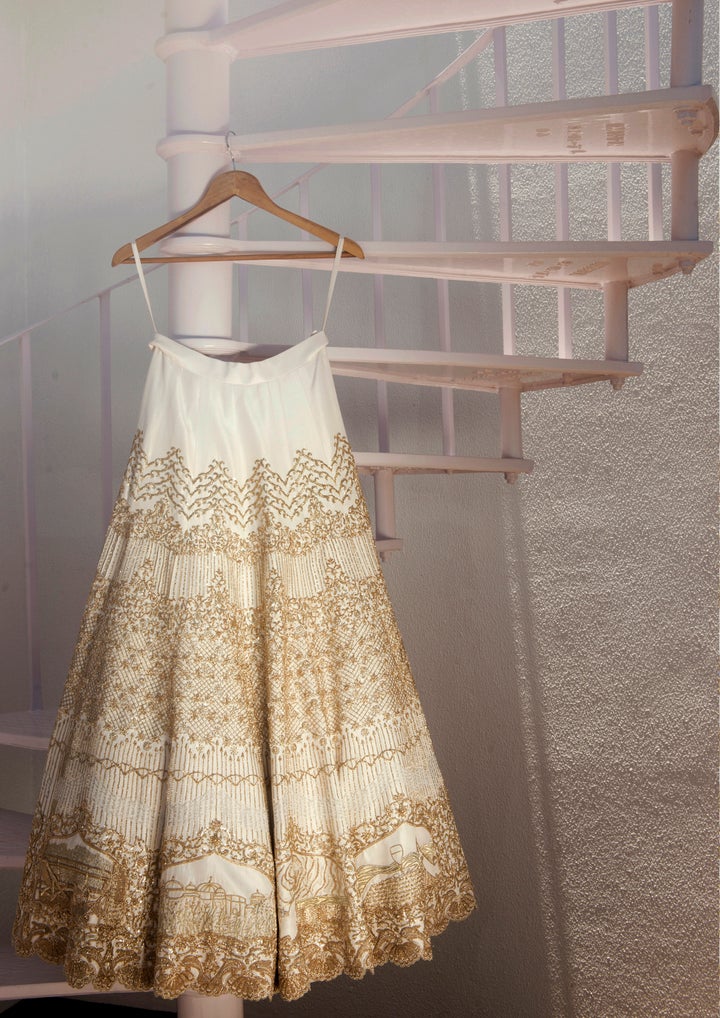 "There's a pattern in the middle of the lehenga which looks like chevron, but is actually a repeat of our names written in zari thread," the bride explained to The Huffington Post. "Each kali (or panel) has a frame which depicts milestone moments from our life. So as you go around the lehenga from left to right, you can see our entire story unfold."
For instance, she embroidered the bottom hem with jumping dolphins because the couple's love story began at a protest against the captivity of marine mammals.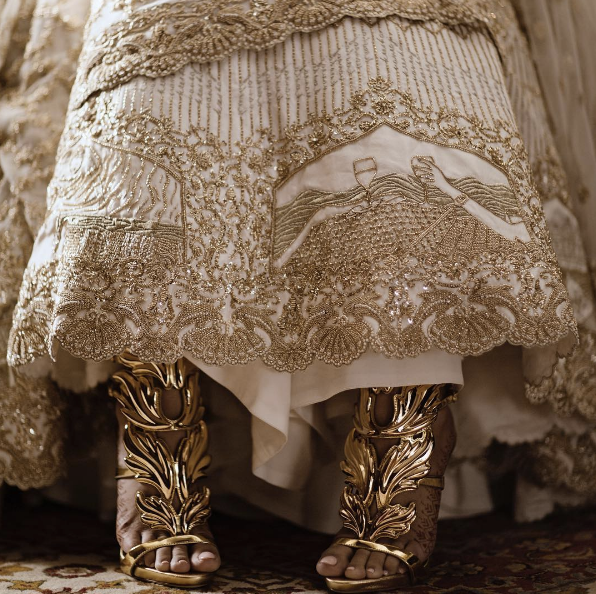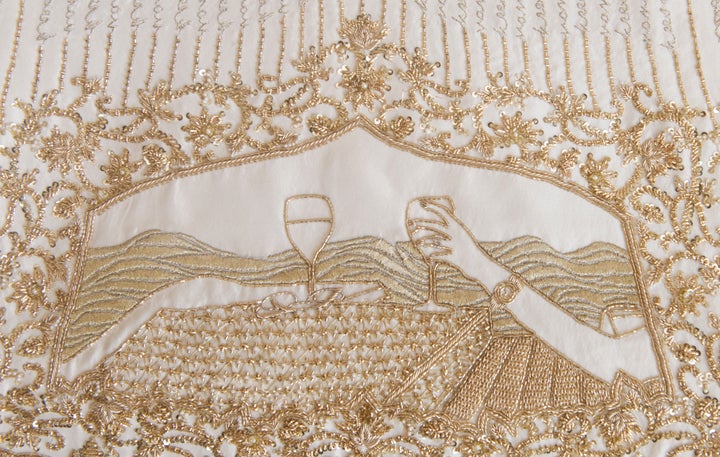 Because Bajaj knew she wouldn't have a chance to wear the garment again, she decided to have it framed and hung in her home in Mumbai after the wedding was over.
"If I was going to frame it, I had to make it like a piece of art," Bajaj wrote in a blog post on Miss Malini. "In order to have a piece of artwork up on our wall, it had be something meaningful, something we wouldn't get sick of looking at. And the one thing I knew we wouldn't get sick of looking at was our love story."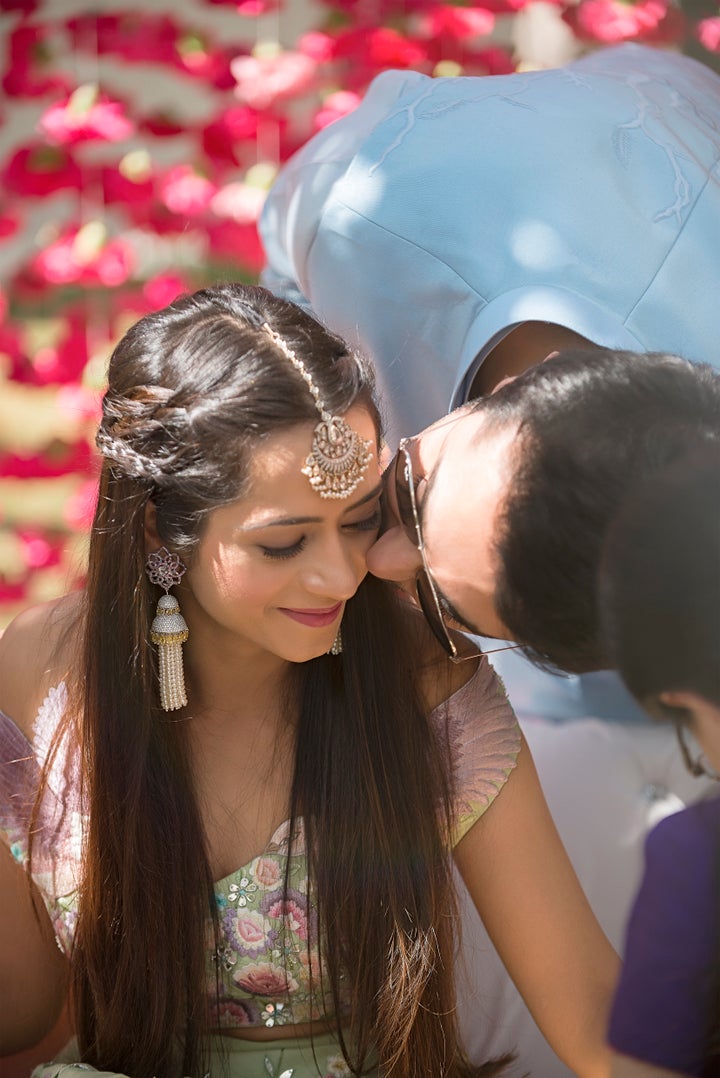 The idea to frame the garment came to her one night while watching an episode of the reality show "Real Housewives of Beverly Hills."
"I saw Adrienne Maloof's framed wedding dress and decided I wanted to frame my wedding lehenga," the bride told HuffPost.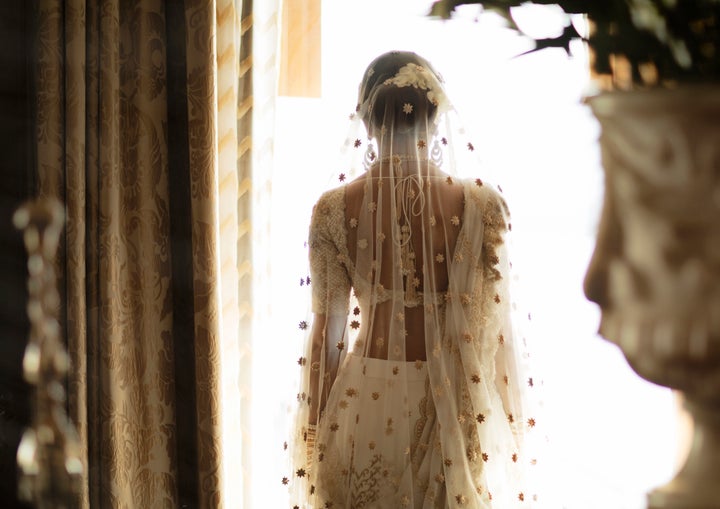 Bajaj owns her own fashion brand called Koecsh, which specializes in edgy western and Indian clothing.
"I mostly work on customized and one-off pieces as my clients, like me, have a love for expressing themselves through the way they dress," she said.
See more of her stunning designs in the wedding photos below: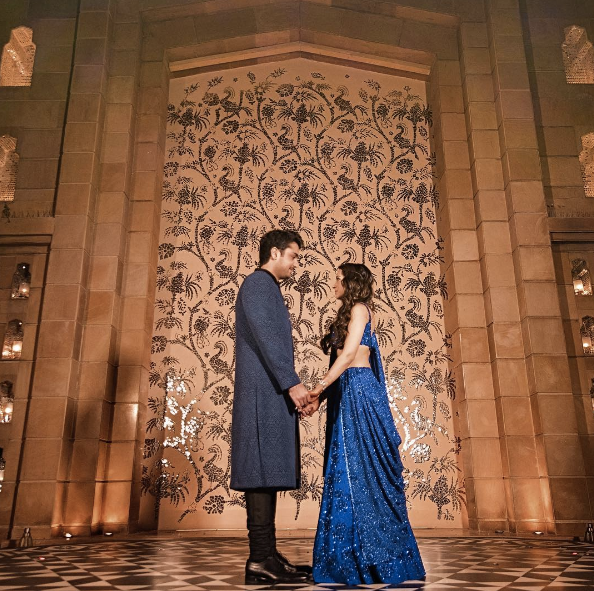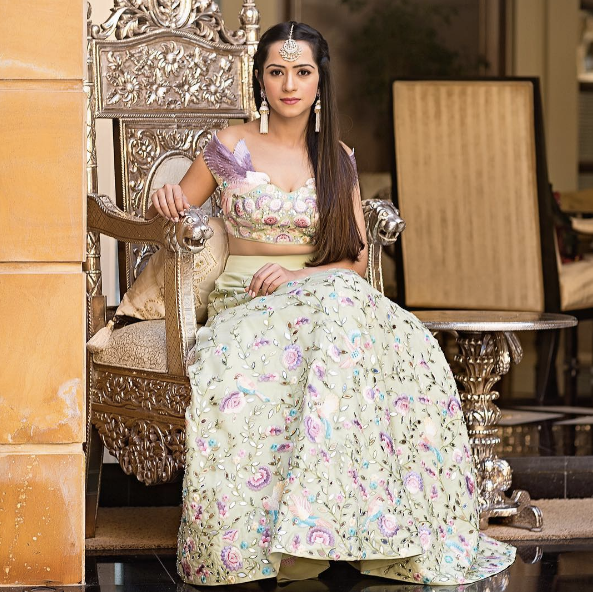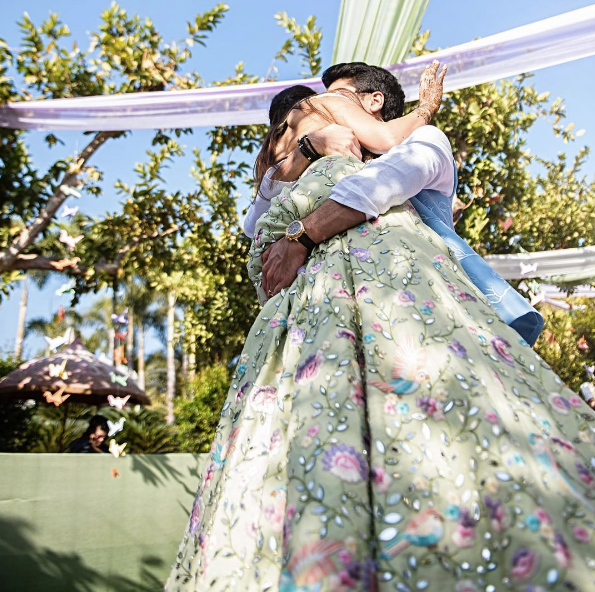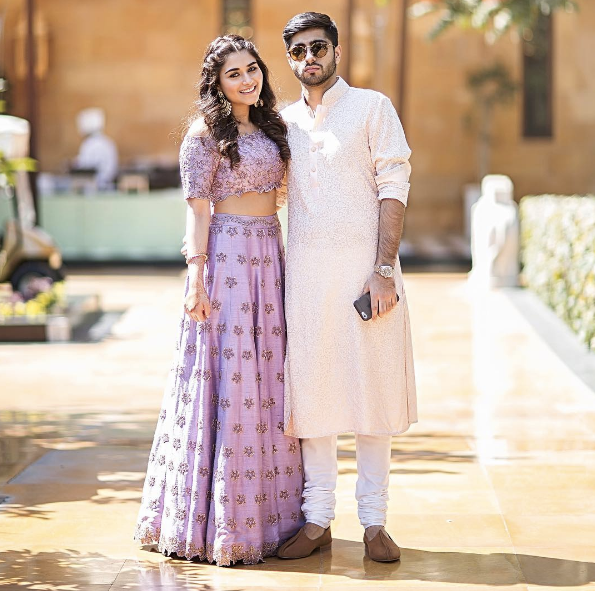 Related
Before You Go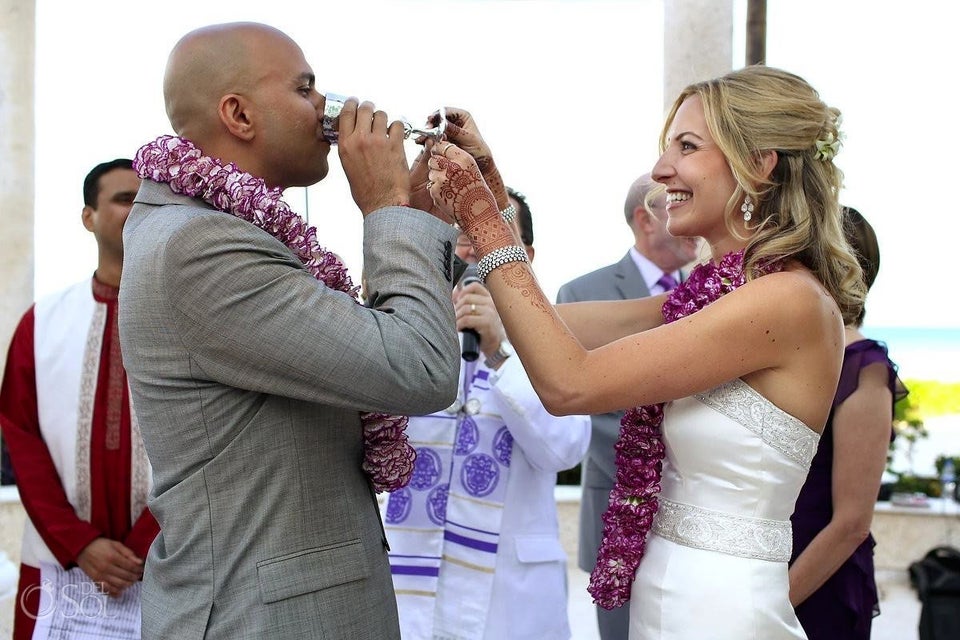 Interfaith Weddings