Education: B.S. in Housing Studies, University of Minnesota; Masters in Real Estate, New York University
What was your first "real" job? What did you learn there?
I had an internship in the commercial real estate division at U.S. Bank during my sophomore year in college. The head of the real estate group at the time, Joe Hoesley, would take me out to lunch, and he taught me two extremely valuable lessons: 1. Always think like an owner, and you'll make the best decisions to advance your career, and 2. If a job hasn't promoted you after three years, they probably don't see much growth potential in you. Move on.
What do you spend the majority of your work day doing?
I wake up around 4:30am and spend two hours mapping out the day and writing. I usually come up with my most creative ideas during this time with minimal interruption. Afterward, I start booking guests for shows on the streaming platform I created, DMZStream. Subscribers to our channels can view exclusive interviews and content, highlighting entrepreneurs and investors in startup spaces, ranging from real estate to tech. Unless I'm taping a show that day and need to be in the studio, I usually work from home. I spend the rest of the day sourcing new business opportunities, attending events, and meeting interesting people.
When did you launch DMZStream? What do enjoy most about managing it?
I launched DMZStream on my birthday in 2016. After creating my show "The Dealmaker Zone," I realized the best way to scale it was to get on a streaming platform. Instead of pitching established players, I decided to launch my own network. I also felt there was a void in entrepreneurial related entertainment. We are a team of five people who work both remotely and in the studio. I enjoy coming up with new show concepts, and being in front of the camera is a lot of fun as well. Editing brings out the most creativity in me.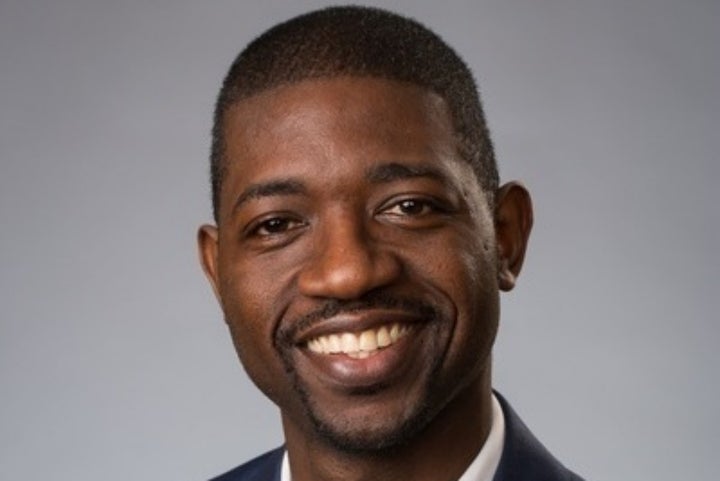 What's something about your life that people might be surprised to learn?
I was once homeless. I was born in Los Angeles and spent my childhood in Cameroon, where my family is from. When I was 20, I returned to the U.S. without anywhere to live for about three weeks. That experience was the turning point in my life. I reminded myself every day that I was meant for greatness and that the situation was temporary. It was not how my movie would end. Eventually, I moved to Minnesota to live with a family friend, and later attended the University of Minnesota. The rest is history. Even today, when I face daunting challenges, I just remind myself that I've survived worse, so I definitely have what it takes to weather the storm.
Describe the most memorable moment of your career to date.
The day I quit my job to pursue entrepreneurship full time was definitely the most memorable moment to date. I was the regional director of marketing for one of the largest property management companies in the nation. The job was okay, but had nothing to do with my passions. I knew it was just a matter of time before I left to fulfill my destiny. I urge everyone in this kind of situation to take the leap of faith. Bet on yourself.
How have certain candidates stood out to you during the hiring process?
I once interviewed someone for a position who was completely engaged with the information I was giving her. She was, by far, the smartest person I've ever hired. It's important to be a real listener and genuinely curious.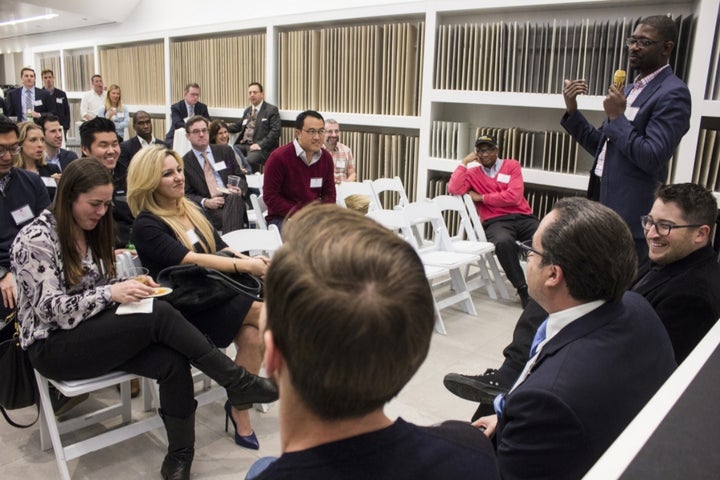 What have you read or listened to recently that you'd recommend?
The Power of Your Subconscious Mind by Joseph Murphy really helped me assess my decision making process. I recommend it wholeheartedly. It provides clarity on why you are getting certain outcomes in your life and what you can do differently to increase your odds of success.
Do you have a favorite motto or saying that keeps you motivated?
"Start where you are. Use what you have. Do what you can." - Arthur Ashe. I have always applied this to my career path and personal life.
The Well is the digital magazine of Jopwell, the career advancement platform for Black, Latino/Hispanic, and Native American professionals and students. Subscribe to receive weekly stories and advice from The Well in your inbox.
Support HuffPost
The Stakes Have Never Been Higher
Related
Popular in the Community