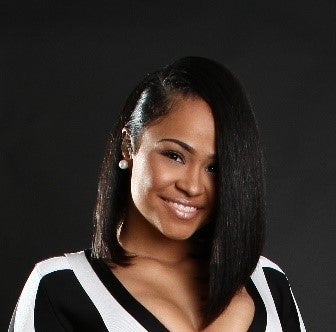 One thing guaranteed to us in life is pain. Life happens. We either choose to let the obstacles thrown at us hold us back or we choose to let them work in our favor. That choice is yours alone. I had the pleasure of sitting down with Aisha Ayana recently who shared a story with me that not only brought tears to my eyes but inspired me beyond my wildest dreams. I had heard of her organization, The WomanUp Network, through a friend and wanted to know more about it.
When she walked in, I couldn't help but notice a very cheerful, warm smile. I had no idea what I was in store for. As I began to interview her, I asked about her background. She had a child at 16 and the burden of taking care of her daughter alone caused her to drop out of school. She eventually received her GED then worked her way into college earning her bachelors degree. She did all this while having children and working full-time. I remember when I was in college. I could barely keep up with that, so having kids, a full-time job, being enrolled in school full-time and having no support at all, seems near to impossible. When I asked her how she did it she very calmly said, "My faith".
She began to tell me how the years after were very rocky. Trying to find your way in a world that often views you as a statistic is hard. "I don't care what I've been through and where I've been. That's in the past. That's where I choose to let it stay, but what I will do is let my past defy my future. I will let it be the reason I not only succeeded but the reason I choose to make a beautiful life." How powerful is that? Allowing life pain of life to turn you into something powerful, confident and beautiful then using that strength to inspire other women.
Aisha went on to explain her purpose of starting The WomanUp Network was to show that life's lessons can be turned into life's biggest blessings. Now that's true purpose. The WomanUp Network is a sister company to The WomanUp Foundation which hosts seminars, conferences, and expos to empower and educate teens and young women. Aisha also recently authored a book. "I had to WomanUp", sharing her journey. Be sure to stay on the lookout for this woman on the rise and her Florida based women's empowerment group whose motto is simply to "Be encouraged, be inspired, be empowered".
REAL LIFE. REAL NEWS. REAL VOICES.
Help us tell more of the stories that matter from voices that too often remain unheard.
This post was published on the now-closed HuffPost Contributor platform. Contributors control their own work and posted freely to our site. If you need to flag this entry as abusive,
send us an email
.