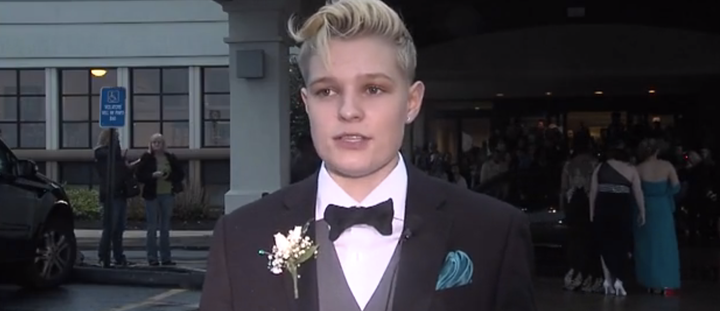 This is not how prom is supposed to go.
Aniya Wolf, a student at Catholic high school Bishop McDevitt in Harrisburg, PA, was kicked out of her own prom this past weekend for wearing a tuxedo. The junior told ABC27 News that she received a last-minute email before prom telling her that her suit went against the school's dress code, which specified that girls "must wear formal dresses."
Wolf's mom, Carolyn Wolf, immediately called the school. "I told them that I had read the dress code that was given to the students and I didn't think that it precluded her from wearing a suit. I said that this was very unfair, particularly at the last minute," she told ABC27 News. "We had gone out and bought a new suit. I think my daughter is beautiful in a suit."
Since Wolf had already bought her suit and invited a date, she decided to go to prom despite the school's email. When she arrived at prom Wolf said the principal grabbed her arm and threatened to call the cops if she didn't leave.
"I think my experience shouldn't be any different than anyone else's because of something I was born with," Wolf said, standing outside of prom after she was kicked out of the venue.
Wolf is a lesbian who has always worn more masculine clothing, so her choice to wear a tuxedo should not come as a surprise to her high school. "I've just always been like this, ever since I was little," Wolf told ABC27 News. "I was always more masculine. You wouldn't catch me playing with any Barbie dolls, I'll tell you that right now."
"The dress code for the prom specified girls must wear formal dresses," the school said in a statement posted to Facebook the night after the prom on May 7. "It also stated that students who failed to follow the dress code would not be admitted."
Wolf was not the only one who was upset about the dress code. A few of Wolf's peers and even some celebrities tweeted their support for the teen.
Two Bishop McDevitt students even came up with the genius idea for all of the female students to wear pants on Monday as a sign of solidarity with Wolf.
On Friday night, Wolf posted a photo of her and her prom date with a perfect caption: "They can't take my pride."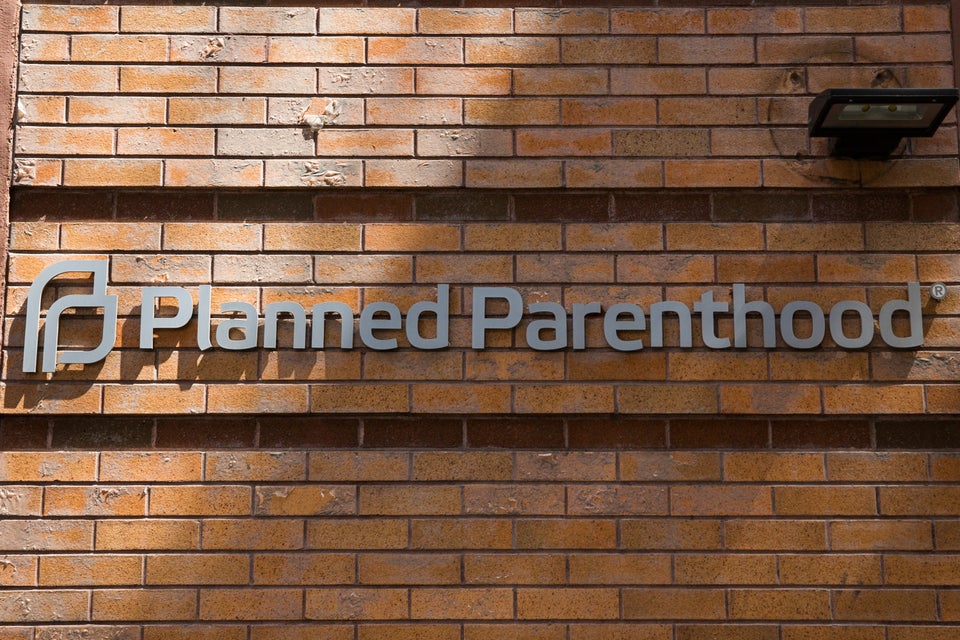 24 Times Sexism Was Very Very Real In 2015