High school senior Anna Lehane made an intriguing outfit choice during a rally for Donald Trump in Pennsylvania on October 10.
The 18-year-old wore a T-shirt with "Grab my pussy, I dare you " emblazoned on it.
"I made the shirt as a protest to people in the public spotlight on such a global platform making such disrespectful, degrading and misogynistic comments and still being taken seriously," Lehane told The Huffington Post.
Lehane said she received both positive and negative remarks about the T-shirt.
"Many people took pictures of my shirt without permission and there were some degrading comments made ― mostly by older white men it seemed," she told HuffPost.
Lehane said one person called her a "communist" while another older man told her that he "always likes a good dare."
Lehan thought the shirt "might cause a little stir" but told HuffPost she'd wear the shirt again. She told HuffPost she eventually wants to sell the shirts.
No surprise then, that Lehane told HuffPost she'll be voting for Secretary Clinton in November.
Before You Go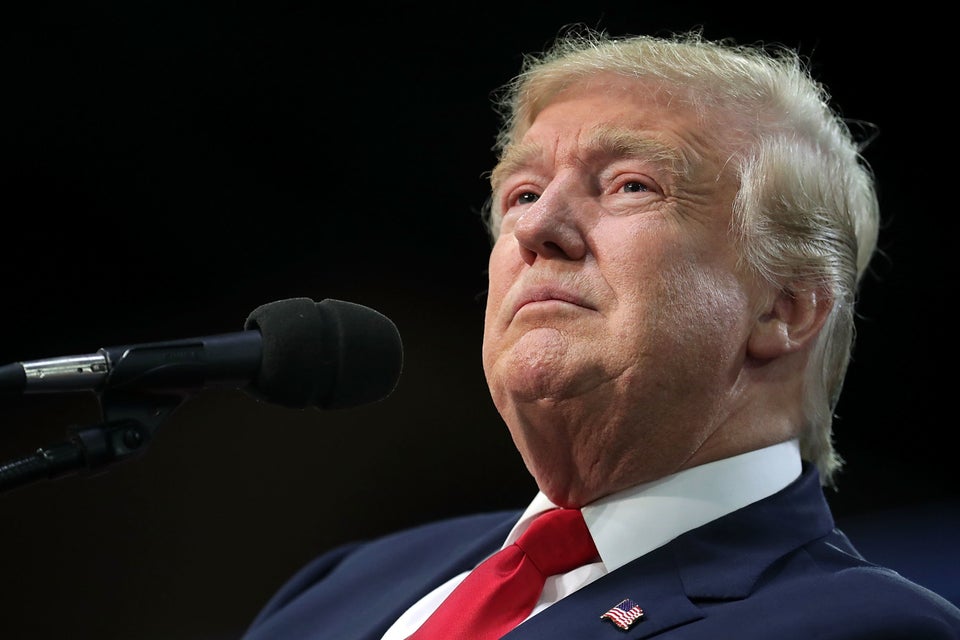 The Internet Is Dragging Donald Trump After That Horrific Debate
Popular in the Community