High school senior Ally Johnson honored her mom in a fashionable and nostalgic way by wearing her mother's prom dress to her own prom, 22 years later.
Ally's mom, Lori Johnson, wore a black dress embellished with silver glitter to her senior prom in 1995. On April 22, Ally wore the same dress to her senior prom as well. Ally told HuffPost the dress needed no alterations before the big night.
"It is very stretchy, which made it fit perfectly," she said. "I was surprised because my mom had a very different build than I did when she was in high school."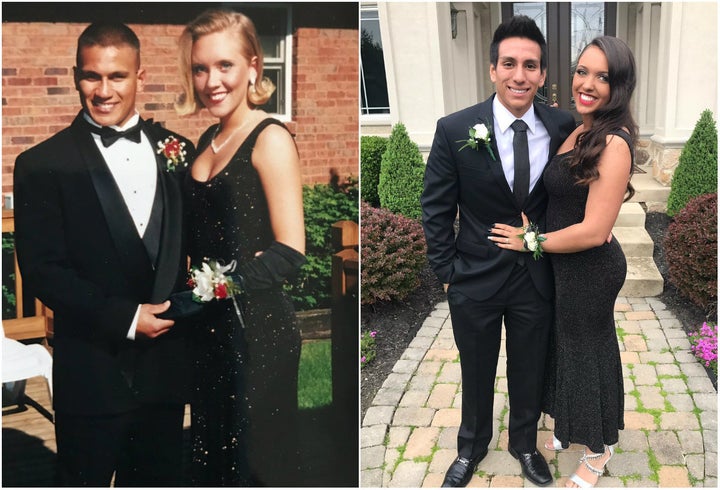 Lori had suggested her dress to her daughter for past proms, but Ally was never interested in the idea. That changed this year when she ordered a dress online and didn't fall in love with it after trying it on at her grandmother's house. She then asked her grandmother, who had been holding on to Lori's dress, if she could find it for her.
"I dug the dress out and tried it on, and I loved it instantly," Ally told HuffPost.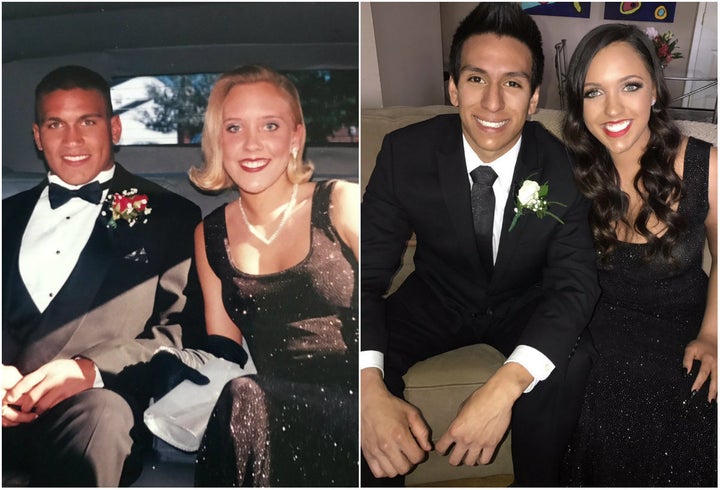 On April 23, Ally posted photos on Twitter of her on prom night and her mom on the big night years before, and the pictures have been liked more than 3,000 times as of Thursday afternoon.
Ally told HuffPost that prom was "super fun" and that she loved wearing the dress, which was formfitting at the top and flared at the thighs before stopping at the ankle so she could show off her shoes.
As for the dress's future, Ally said she plans on keeping it so she'll be prepared in case she has a daughter who would like to wear it, too.
"I feel like I started a tradition," she told HuffPost. "I'm going to hold onto this dress and hopefully my daughter will be willing to wear it to her senior prom."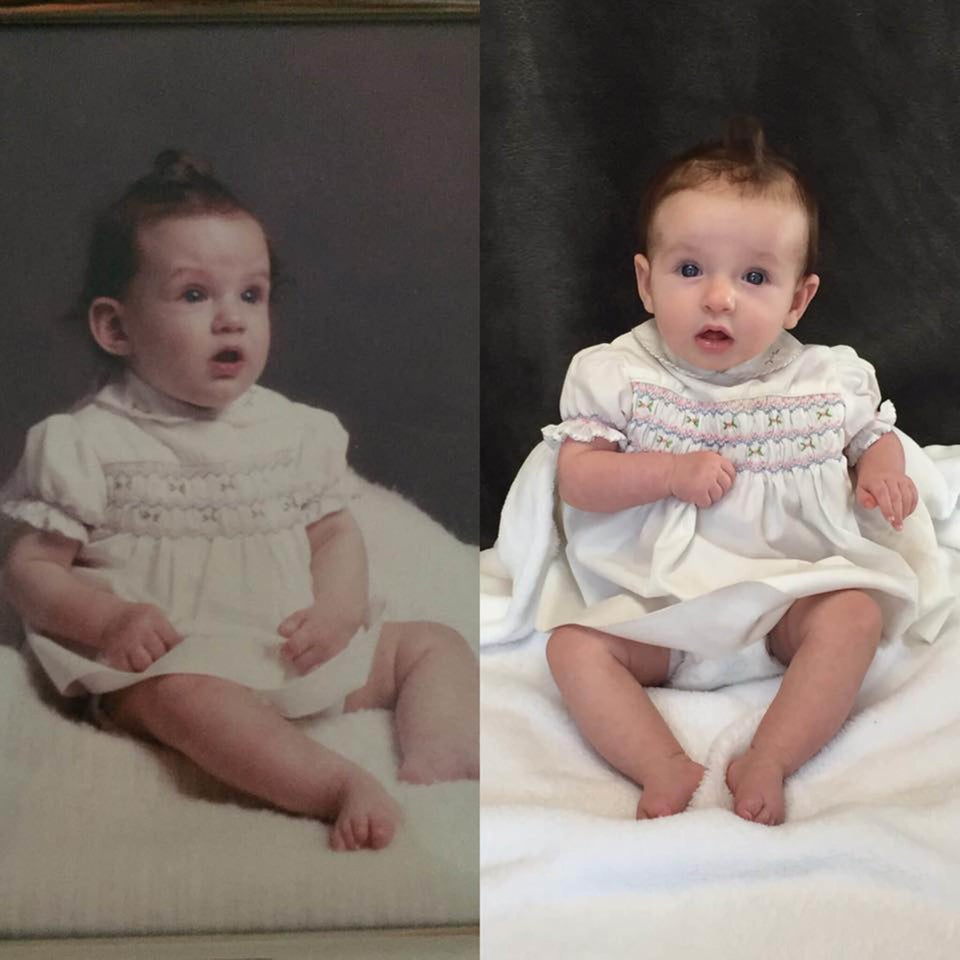 Mom And Kid Look-A-Likes
Popular in the Community