Now this is how you respond when your partner objects to condoms.
Last week, Imgur user dogsandcatsandlemursohmy posted what she claims is her younger sister's responses to a sex ed quiz. She wrote that her sister, then aged 14, was suspended for her sassy comebacks to any objections a sexual partner might raise to using a condom, like "Don't worry, I'm on the pill" and "I'd be embarrassed to use one."
The user wrote that her younger sister was suspended mostly for the language she used in the responses, not her incredible, empowered attitude.
"She's an extremely amazing young lady," dogsandcatsandlemursohmy wrote in a comment. "I'm so proud of the woman she is becoming."
A young woman who can think of so many ways to stand up for herself when it comes to safe consensual sex is absolutely worth celebrating.
Related
Before You Go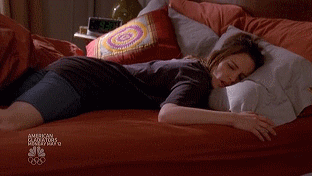 8 Things People Would Choose Over Sex
Popular in the Community