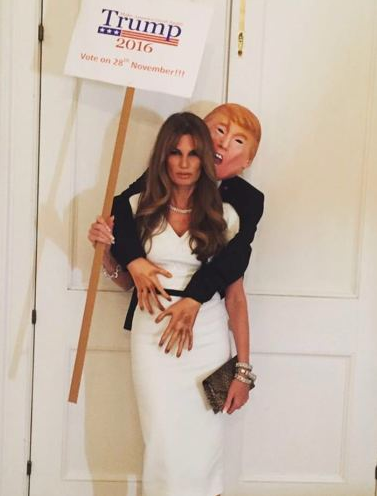 Journalist Jemima Goldsmith debuted the costume at the Unicef UK Halloween Ball and is now selling it on eBay.
Goldsmith told The Huffington Post she chose to wear the costume for the Halloween fete because "Donald Trump seems to be the ultimate horror."
"I generally steer clear of politics when supporting UNICEF as they try to remain apolitical as an organization," she told us. "But given that Donald's views on refugees and the World's needy are the antithesis of charitable, I made an exception this year."
Goldsmith dressed up as (an eerily accurate) Melania Trump, with the groping Donald Trump part of the costume wrapped around her.
You can see the costume in action in Goldsmith's Instagram photos and videos.
Goldsmith decided to post the once-worn costume on eBay, because it "amused [her] to have Donald Trump raising money for Muslim refugees." The listing, first posted on Oct. 18, indicates that the money raised from the costume's sale will be donated to Muslim Syrian refugees via UNICEF "because that's what The Donald would want."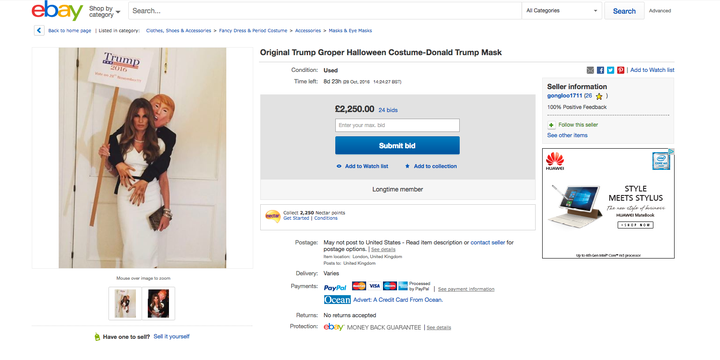 The costume is currently going for £2,250.00 ($2,767.21) and the bidding period for it ends on October 28th, 2016.
This is just yet another piece of evidence that the presidential election is way scarier than anything Halloween can serve up.
The Huffington Post has reached out to Ms. Goldsmith regarding the costume and will update this piece accordingly when she responds.
Related
Before You Go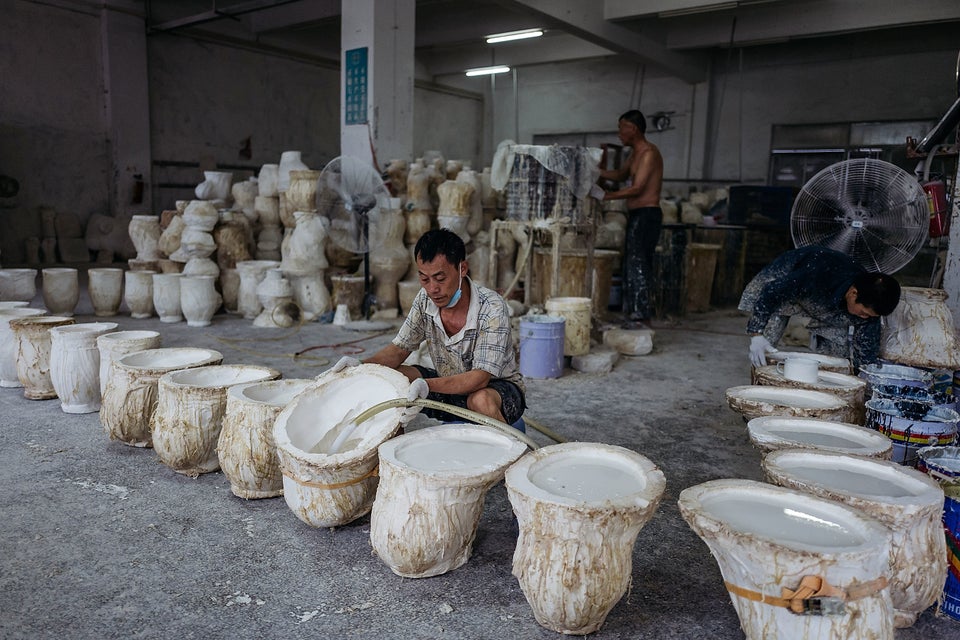 Creepy Donald Trump Masks In China
Popular in the Community