Buddhist artwork is infused with layers of meaning. Every posture and gesture has a special significance, intended to inspire devotion and reflection. But it's easy to miss these subtle cues without a guide.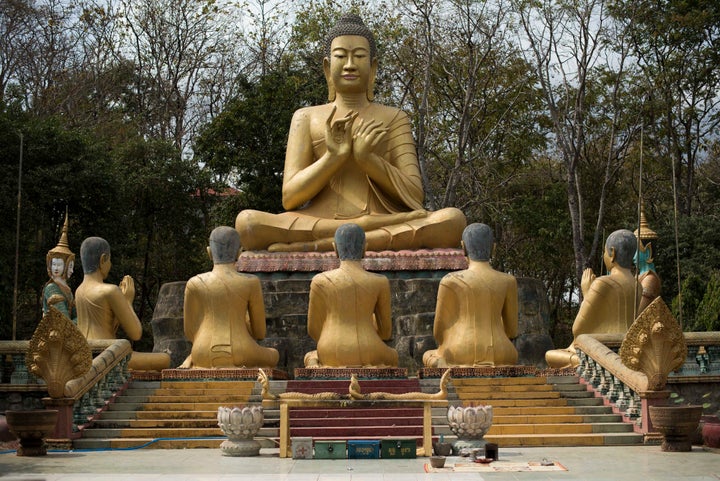 Most images of the Buddha show him in one of four postures -- reclining, standing, walking, or sitting. Along with these postures, artists will place the Buddha's hand in certain ways to illustrate specific states of mind. These hand gestures are called mudras.
Mudras have been an important part of Buddhist history from the very moment of its founding. Buddhism traces its origins to a prince named Siddhartha Gautama who was born in Nepal between the 6th and 4th century B.C.E. In his late 20s, Gautama ventured outside of the palace where he was brought up and was immediately troubled by the suffering he saw in the world. He decided to leave his life of luxury. After years of studying, he sat down under a bodhi tree and vowed not to move until he discovered the true cause of suffering and a way to overcome it. Mara, an evil demon, attempted to unseat him and demanded that he show proof of his spiritual awakening. In response, Gautama simply reached down and touched the earth, calling on it to act as a witness to his enlightenment.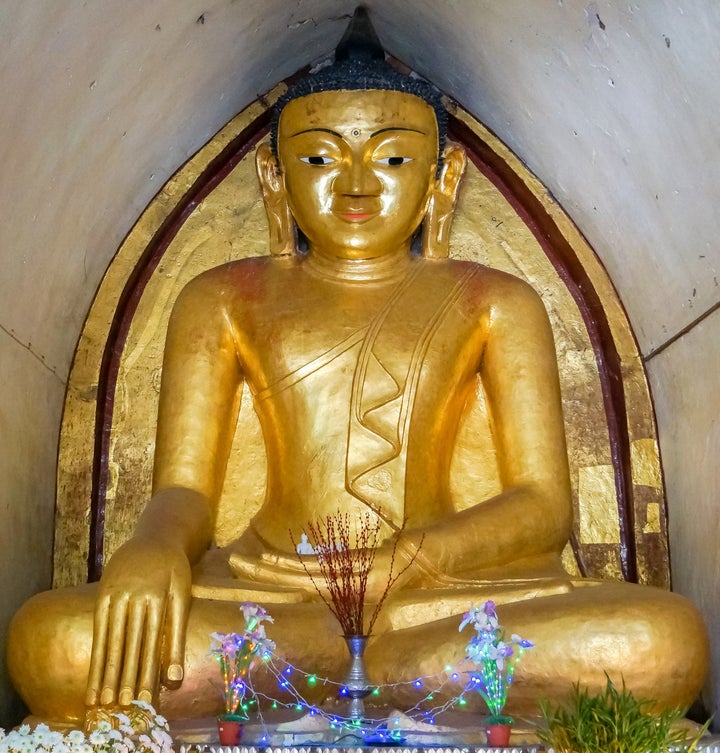 This gesture of reaching down to touch the earth encapsulates the moment that Gautama became a Buddha, or an enlightened being. In the centuries after this moment, artists used this mudra and others like it to illustrate important aspects of Buddhist teachings.
New York City's Rubin Museum of Art explores the art and ancient history of the Himalayas, India, and other regions in Asia where Buddhism has flourished. HuffPost Religion teamed up with the museum to share some insights into the mudras that feature prominently in Buddhist art. Check out their Instagram takeover below, and head over to @rubinmuseum for more examples of art from the Himalayas.
Popular in the Community