The field director for the Latino political organization Mijente spoke out in a YouTube video after her release from ICE headquarters. Gonzalez was arrested along with two men, Michael Cassidy and Stephany Laughlin, for blocking a highway that led to the GOP presidential candidate's rally, but unlike her colleagues Gonazalez says she was the only one taken into custody by immigration authorities.
"Because my last name is Gonzalez I was immediately questioned by ICE and placed in a detainer," she said in the video posted on Sunday. "After they were let go and were able to go home, I was transferred to immigration custody."
Human rights group Puente Arizona tweeted a picture of Gonzalez, who is a U.S. citizen, chained to a car during the protest before her arrest on Saturday.
The Maricopa County Sheriff's Office told ABC15 that all three protesters went through ICE interviews, which is standard protocol, and "a hold was placed on Gonzalez for an unknown reason." They also confirmed that ICE investigated Gonzalez after MCSO tried to release the woman from their custody.
The Maricopa County Sheriff's Office said in a statement to ABC15 the following:
Ms. Gonzalez-Goodman was recently released from U.S. Immigration and Customs Enforcement (ICE) custody after database checks determined she currently holds a valid United States passport. Under current ICE procedures, all foreign-born individuals who are booked into the Maricopa County Jail are interviewed by ICE personnel to determine alienage and removability and whether they would be an enforcement priority for the agency.
"This just proves that the hatred and the profiling that Trump says and tries to promote is the same that exists within this administration," Gonzalez added.
Watch Gonzalez's full statement in the video below.
Support HuffPost
Every Voice Matters
Before You Go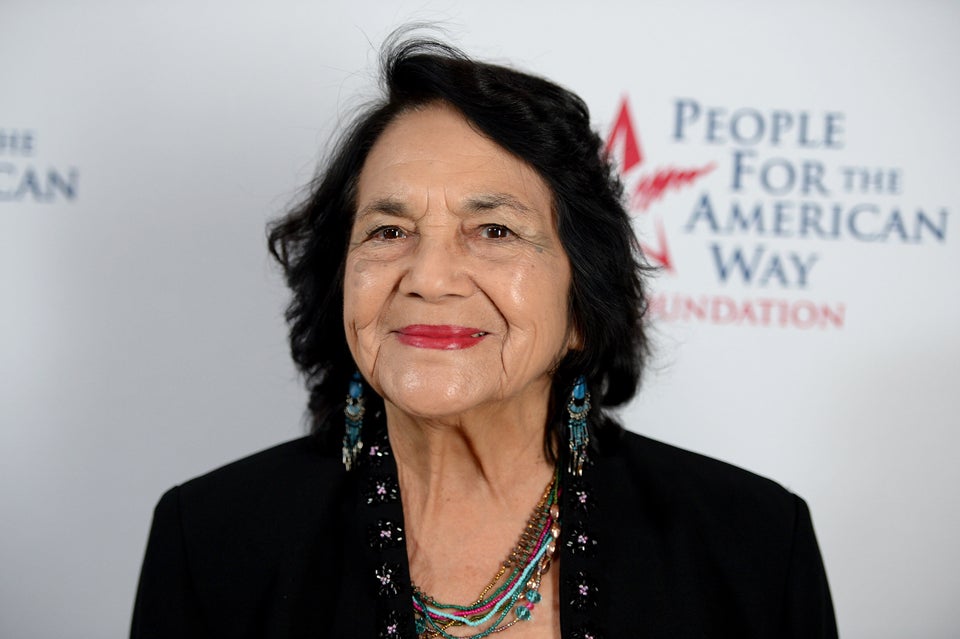 9 Badass Latinas Every American Should Thank
Popular in the Community