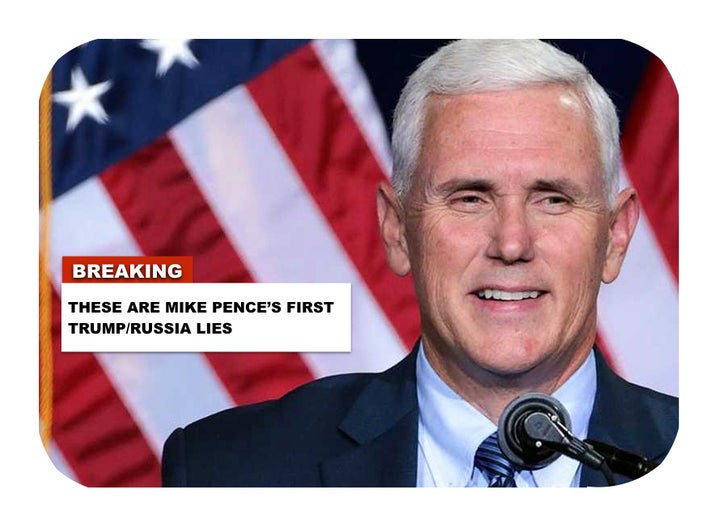 On January 10, 2017, Buzzfeed released the Steele dossier. The following day, Donald Trump and Mike Pence held their first press conference as President and Vice President-elect.
Among Mike Pence's first words are ones about Donald Trump and Russia that we now know are lies.
If you thought Mike Pence didn't know that General Mike Flynn was having secret illegal discussions with the Russian ambassador, this video proves with absolute 100% certainty that he did.
Mike Pence KNEW about Mike Flynn's illegal Russia calls.
Mike Pence has lied about knowing.
Mike Pence has helped cover up Team Trump's illegal secret conversations with Russia.
Mike Pence has helped Russia avoid the punishment and sanctions imposed by the Obama Administration for hacking and medaling in the 2016 election for President.
Jon Hotchkiss is a 14 time Emmy nominated comedy writer, producer, director and TV series creator. He has some free time right now and is making a video of every known Team Trump lie about Russia. You can see all 100+ Russia lies by liking the Facebook page OR going to our website.