A video from the National Women's Law Center is highlighting the stereotypes black girls face in the classroom and how schools are punishing them.
According to the National Women's Law Center and its calculations based on the Department of Education's Civil Rights Data Collection, black girls are suspended five times more than white girls, but don't commit more severe offenses. That's why on Jan. 5, the organization shared a video starring black girls portraying students who have been mistreated in schools, such as the South Carolina high school student thrown to the ground by a police officer.
Throughout the video, these girls have words on their arms like "loud," "angry" and "unladylike." But at the end, they wipe them off to show they're not aggressive despite what school officials might think.
Adaku Onyeka-Crawford, counsel for education for the National Women's Law Center, helped make the video for the organization's Let Her Learn initiative. She told The Huffington Post that the center hopes to raise awareness about the bias, harmful stereotypes and harsher punishments black girls face at school.
To learn more about these obstacles, Onyeka-Crawford and the team behind the video talked to students, parents and school board administrators. And their diligence paid off. The video has been viewed more than 2.7 million times as of Monday. Onyeka-Crawford has also heard from many parents of black girls expressing their gratitude for putting the spotlight on the obstacles their children encounter in school.
"We like hearing stuff like that because it really motivates and puts a human face on some of these policies," Onyeka-Crawford said.
And it's not just parents who are applauding the video.
"We've gotten calls from members of Congress, other activists and advocates who want to do something about this," Onyeka-Crawford said.
Since this video resonated with so many people, the National Women's Law Center plans on making more in the future. Onyeka-Crawford said the center will also inform parents on how to learn about their school boards' policies and how to bring about change. The goal? To not be satisfied with black girls simply being at school, but to help them "learn and thrive."
Before You Go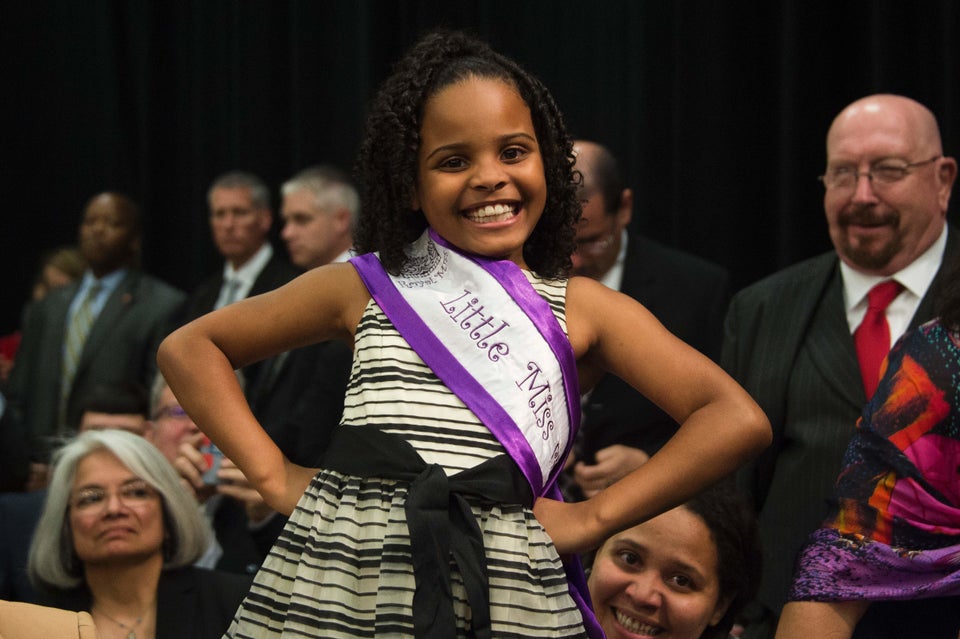 12 Black Kids Who Rocked The World in 2016
Popular in the Community