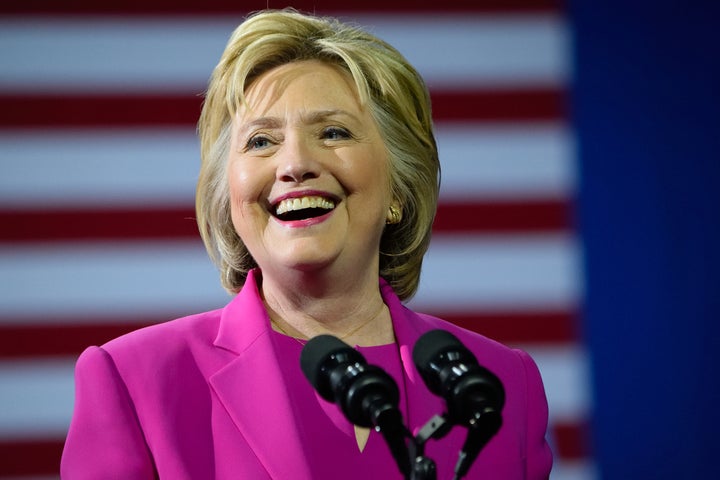 "Barbara, I jumped up and down and kissed the TV when I saw that Hillary won the New York primary" my almost 90-year-old mother exclaimed over the phone the day after the primary. I hadn't heard much from her over the past few weeks. She was busy, busy reading her beloved NY Times and watching CNN. She was riveted by the news and consumed with hoping/praying that Hillary would come through.
Later in the conversation she told me, "I'm clearing my schedule on the week of July 25th." "Why?" I asked. "Barbara, that's the week of the Democratic Convention." She responded in a very condescending tone. "I don't want to miss one second of it." "I've already told my friends that I will not be playing canasta, bridge or going to my adult learning classes or physical therapy appointments. I think I will eat my meals in my apartment instead of the dining room as well" she exclaimed with determination in her voice. I knew better than to suggest that she take a few breaks to get some fresh air and see some people. So I smartly responded "That sounds great mom, maybe I will come over and watch some of the convention with you."
Sadly, my mom never had her four-day pajama party watching the Democratic Convention. She died very unexpectedly a few weeks after the New York Primary.
Minutes after my mom died I told my three daughters "I'm so sad that grandma will never get her chance to cast her vote for Hillary." Immediately, my oldest daughter Sarah responded with "I'll cast grandma's vote her." Lauren and Jaime quickly chimed in with "We will too." None of us had my mom's unyielding passion for Hillary. In fact, we have been less than inspired by the choices in this election. Had my mom lived I know she would have made it her mission to bring us on to the Hillary bandwagon. I'm sure that she would have lost sleep worrying that some of us might not vote at all.
As the election has gotten nastier and nastier many of us have become more and more disillusioned. Not my mom, she would have held steadfastly to her love and support for Hillary. She would have been appalled by the mere idea that some view not voting at all as a viable option.
Mom, you don't have to worry. Because of you, we will all be proud to cast YOUR votes for Hillary.
REAL LIFE. REAL NEWS. REAL VOICES.
Help us tell more of the stories that matter from voices that too often remain unheard.