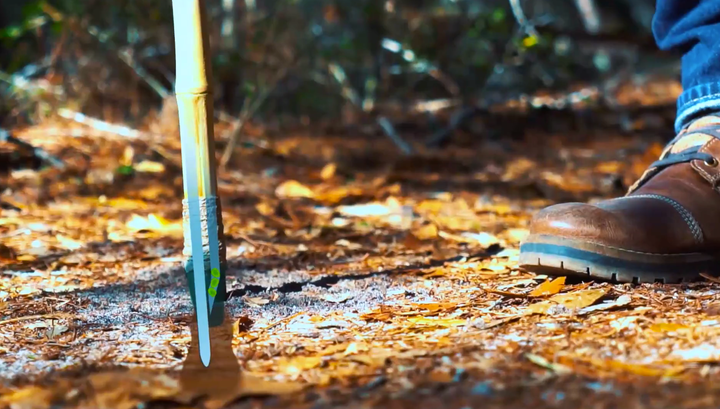 "First U.S. Bumblebee Officially Listed as Endangered," it read.
I almost couldn't believe it when that article popped up on my newsfeed a few days ago.
It already scares the daylights out of me to watch movies like Al Gore's An Inconvenient Truth and Leonardo Dicaprio's Before The Flood. Sometimes I'm overwhelmed. Sometimes I don't really know what I can do as a member of this society to help.
I've started to recycle. I've tried to take shorter showers. I've contemplated living in a tiny home.
These are all fine practices, but what if I could do something you'd never catch me doing with my bare hands in a million years? What if I could actually plant seeds quickly and easily without putting on any gloves and messing around with soil? Better yet, what if I could do all this while taking a nice hike through the woods?
My goodness, what a great idea.
It's estimated that one and a half acres of forested area is cut down with every passing second. It's up to us to help neutralize that number--and we can with the FytoStick.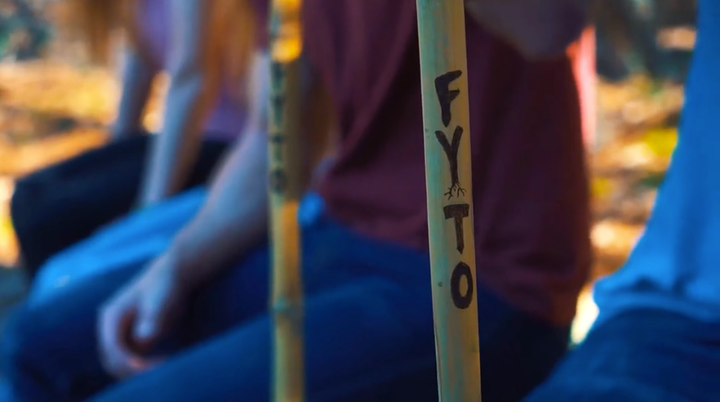 A product of PalmPrint Innovations, the FytoStick is a walking staff that plants a seed with every downward motion of the hand. With it, you can plant anywhere from 150-500 seeds per refill depending on the type of seed you're planting.
It's paired with an app called MyFyto, which allows users to see how far they've hiked, where they've planted seeds, and whether they accomplished any personal goals on their adventure.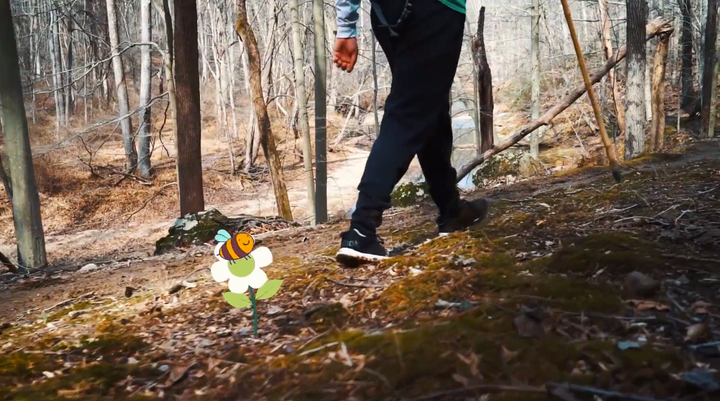 Behind this new idea are business partners Jake Queen and Tyler Mackechnie.
The goal of this walking stick is to do some good for the planet, and hopefully turn all generations into a group of modern-day Johnny Appleseeds.
"With FytoStick you'll now be able to actively chip away at your personal carbon footprint while recording your progress," Jake revealed in an interview.
"I wanted to give people a simple way to connect with nature, explore, and get down to the most basic of human instinctual roots while making a difference along the way. In the end I didn't want making that difference to be a task that required much effort."
Coincidentally, Jake's partner Tyler is a distant relative of Johnny Appleseed, which makes this particular venture hit close to home for the both of them. Oddly enough, Jake had no idea of Tyler's ancestral connection when approaching him with the idea.
Given his ancestry, Tyler is doing everything he can to honor his distant relative.
"FytoStick will help humanity extend the length of viability on Earth for human life, but only if people actively use it and we simultaneously create an educated movement for a healthier planet," Jake continued.
It's quite a noble idea, but what about the risk of spreading invasive species, or planting seeds directly on the trail itself?
"The terms of agreement in the MyFyto app will clearly state the user's responsibility to plant safely," it reads. Furthermore, "users will be able to register which seeds they're planting and the app will not function if that seed isn't naturally part of that area."
As for planting seeds on the trail itself, this is something that's been happening since the dawn of time. If it happens, the seeds themselves won't take, so Jake and Tyler urge owners to get off the beaten path and spread seeds a little differently. Hence their tagline: plant your roots.
There's also a locking mechanism on the staff itself that stops the stick from implanting. That way you can use the staff as a regular hiking stick when you don't want to plant seeds.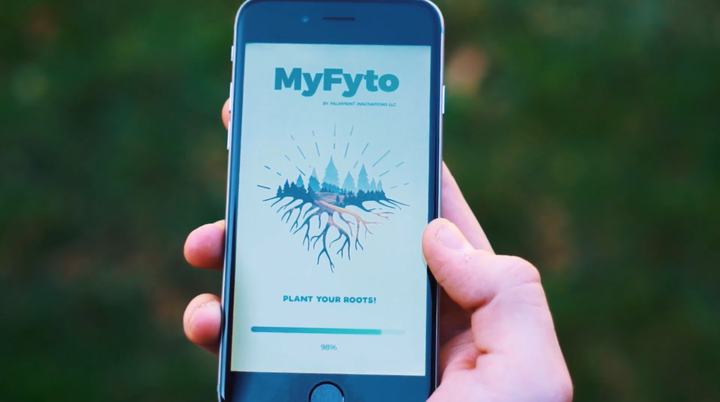 Jake brings a multitude of experience with him, having helped develop popular apps like Yik Yak, Scorp, and Chit Chat over the last few years. In fact, Jake and I could've ran into each other if we knew better during my time living in the Bay Area last summer.
As a traveler and hiker myself, the FytoStick excites the hell out of me. On one hand it can plant seeds to help the planet, and on the other it can serve as a basic walking stick to take with me on my adventures (I hope I have many, many more by the way).
So what can you do? Where can you get one?
Right now Jake and Tyler are crowdfunding the FytoStick. They're looking to raise $20,000 to start their first production run, and hopefully get the product into backer's hands by next year—but they can't reach this goal without help from like-minded members of society.
If you want to help, you can purchase shirts, hats, water bottles, backpacks, or a variety of packages to secure your very own FytoStick come next year. They can all be purchased through their crowdfunding page.
You can also show your support by liking them on Facebook.
"I made the FytoStick because this is the best way I can impact humanity with a better future for all generations to come," Jake says.
I say cheers to that. Let's plant some seeds together alongside Jake and Tyler--without the gloves.
Related
Popular in the Community