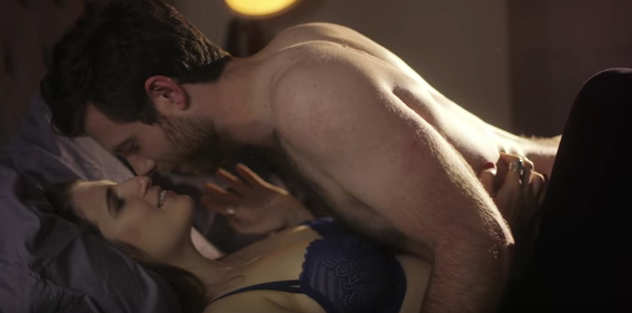 A new web series shows that consent is really, really sexy.
The series of digital shorts called "F**k Yes" highlights how affirmative consent is not only vital -- but can be a really awesome turn on. Created by a team of only women, the series launched Thursday morning with the release of its first episode "Protection."
Emily Best, founder of Seed&Spark and co-creator of "F**k Yes," explained to The Huffington Post why affirmative consent (the voluntary and mutual decision among both parties to consent to a sexual act) is so integral to a sexual relationship. "The idea behind 'F**k Yes' is more of how to let your pleasure guide you -- how to talk about what you want, how to ask your partner what they want as a part of the pleasurable exploration of sex," Best said.
"Consent is just good emotional housekeeping," F**k Yes producer Elisabeth Aultman added.
The first three-minute episode features a woman and man making out while slowly undressing one another on a bed when the woman realizes she doesn't have a condom. The guy laughs and, while kissing her, responds: "I'm gonna run across the street to the gas station and buy some condoms. When I come back here I'm gonna take the rest of your clothes off and I'm gonna go down on you for awhile and then I'm gonna put a condom on and f**k you."
The woman's response is perfect: "Yes. F**k yes." The scene is sensual, sexy and educational. Watch "Protection" below.
(Best described the series to HuffPost as KoSFW a.k.a. kind of safe for work.)
Best said she became interested in the topic of consent when she started reading about BDSM. She was pleasantly surprised by the process of negotiating that went on in BDSM. "As a vanilla, hetero woman, this was the first time I was reading about negotiation -- active, interactive consent -- as a part of sex," she told HuffPost.
When discussing what she had learned with a male friend, he said: "Yeah but if you talk about it it kind of spoils the mood, right?"
"I said, 'If a girl you liked leaned in to you at the bar and told you all the things she wanted you to do...you wouldn't think that's sexy?' And he got it right away," Best told HuffPost. "We all agree consent is necessary, but we seem to think that conflicts with what makes sex sexy."
"We all agree consent is necessary, but we seem to think that conflicts with what makes sex sexy."
Aultman said choosing an all-female team was definitely deliberate. "Women's perspectives are systematically discriminated against in big budget media. And because our job is to tell stories, it matters that we include those that are less often told, less often heard, and less often able to provide validation or vindication for people living those lives," she told HuffPost. "Actively seeking to work with women is one way in which we can combat this problem of under representation and support and encourage our communities."
The digital shorts will feature all kinds of consent stories including a couple figuring out how to watch porn together, a lesbian couple navigation penetration, teenagers talking about consent and sexting.
We can't wait to see what's next.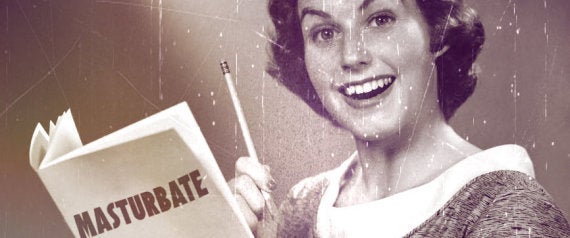 13 Reasons Every Woman Should Masturbate