While Mercier was smiling handsomely in the picture, Tague's face was totally distorted by a clear-glass vase in front of him, producing the hilarious photo fail.
"Ok so did I do something to offend the wedding photographer?" Tague wrote on Twitter.
The tweet quickly went viral and even spawned Photoshop versions of the picture and fan art.
Tague told HuffPost the photo is from his best friend Amanda Rombola's wedding, which took place in September in New Hope, Pennsylvania. He and Mercier served as ushers.
"Amanda found the photo over the weekend when the photographer sent her the final images. She sent me a few photos that I was in," Tague said.
He said the vase had made it hard to see the person at the other side of the table, but other than that, it didn't cause any other problems throughout the night.
Luckily, Tague saw the humor in the photo and made the best of it. He tweeted out a close up of the picture, along with some hilarious ideas as to why the photo turned out so poorly:
Tague hasn't spoken with the wedding photographer, Lauren Fair, about the photo, but he prefers it that way.
"I kind of like not knowing any more details so I can debate her motivations! But I think she just has a good sense of humor and thought we'd all like to see it," he said.
It seems she had the right idea leaving the photo in the wedding collection. Tague said his family and friends have been making fun of him non-stop, and the bride and groom, Andrew Rombola, find the whole thing hilarious. Tague's boyfriend ― the other star of the photo ― also loves it.
"We definitely had a good laugh at it, but I also thought it to be typical for him to get into this situation!" Mercier told HuffPost. "We're totally shocked at the response to it. I'm glad that Mike's photo misfortune can bring joy to so many people."
Tague agreed that it was also typical for him to fall victim to this kind of photo fail.
"I seem to have a problem with photos in general. ... Maybe this is some kind of cosmic revenge for me ruining so many important photos by having my eyes closed all the time!" he said, and offered up two examples.
In one, he's closing his eyes at the same wedding. In the second shot he's "ruining a once-in-a-lifetime shot with RuPaul on the main stage of his show, 'RuPaul's Drag Race.'"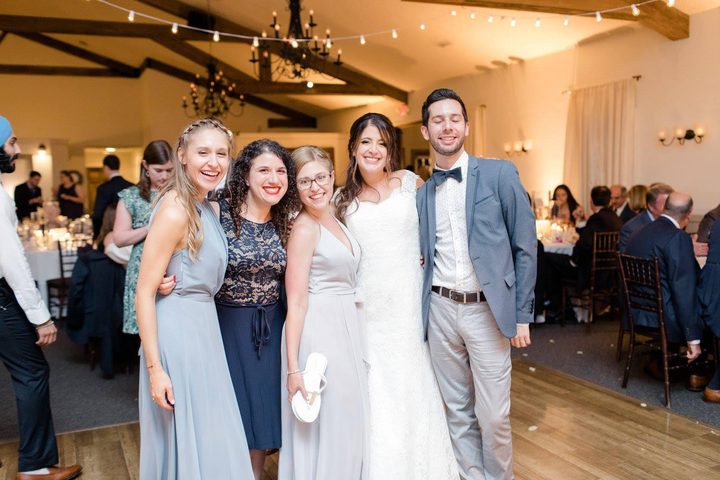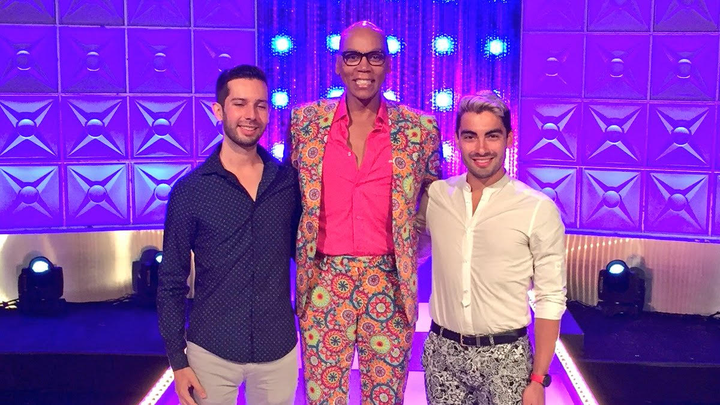 Tague and Mercier did end up getting at least one great shot from the wedding, which Tague tweeted out to prove that he's "not usually totally hideous."
Not hideous, indeed! We can't wait to see more photos from these two.
Before You Go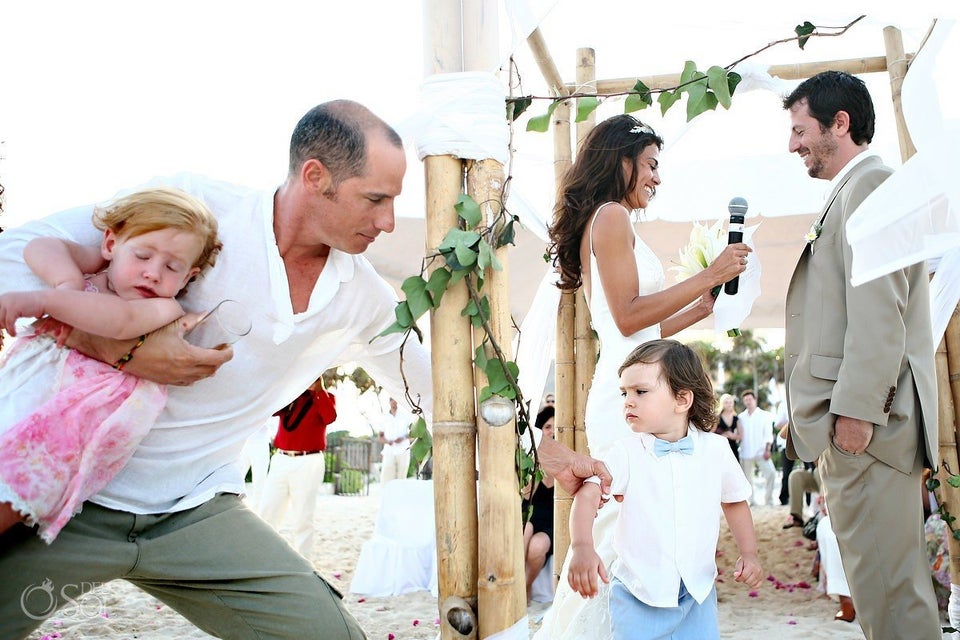 Hilarious Wedding Photo Outtakes
Popular in the Community