Humans express their faith in a multitude of ways. These photos capture the incredible diversity within faith practices that happen in our world in the span of just one week.
Salt Lake City, Utah: December 14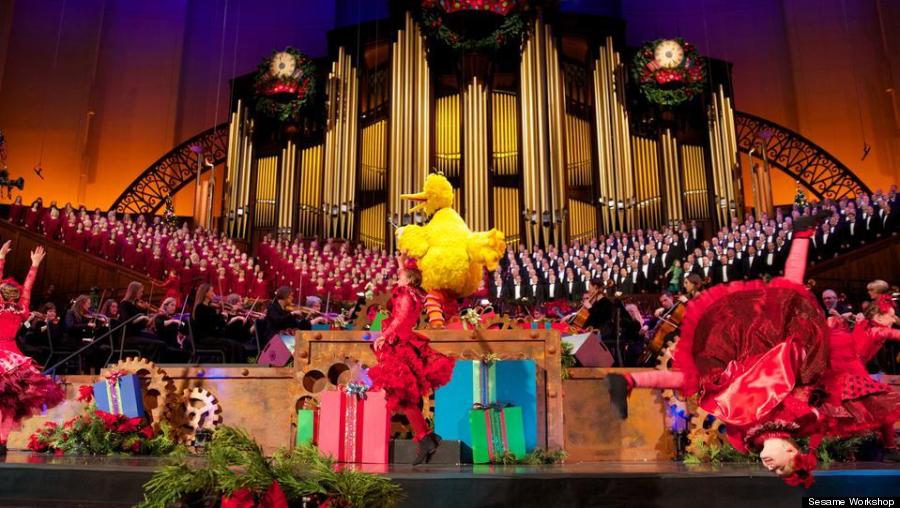 Big Bird takes to the stage for a Christmas concert with the Mormon Tabernacle Choir in Utah. The choir teamed up with the Sesame Street Muppets this year for a special holiday show. Elmo, Count von Count, Abby Cadabby, Rosita, Bert and Ernie, Cookie Monster, and Big Bird all made appearances.
Noida, India: December 14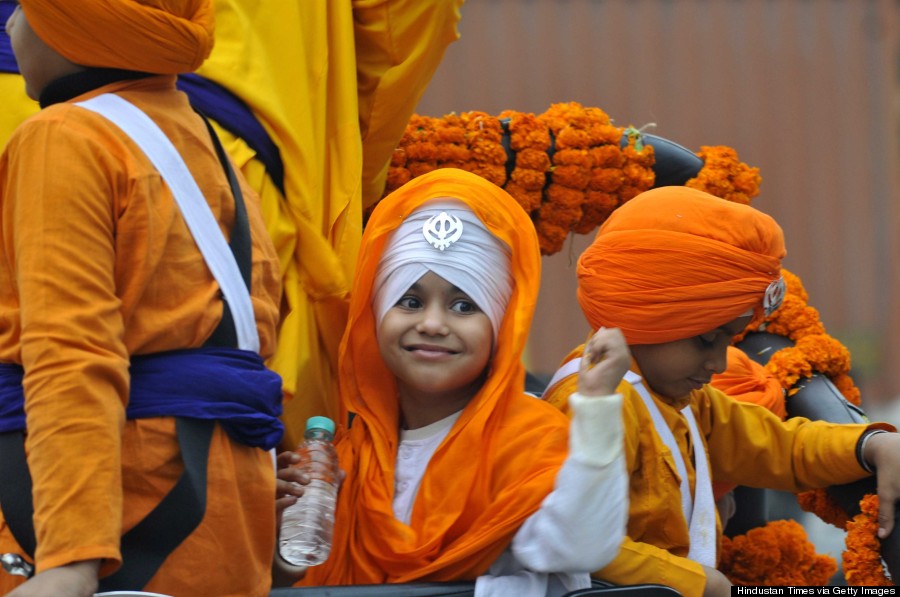 Sikh Devotees take part in a long and colorful procession on the occasion of Prakash Parv.
Vatican City, Vatican: December 17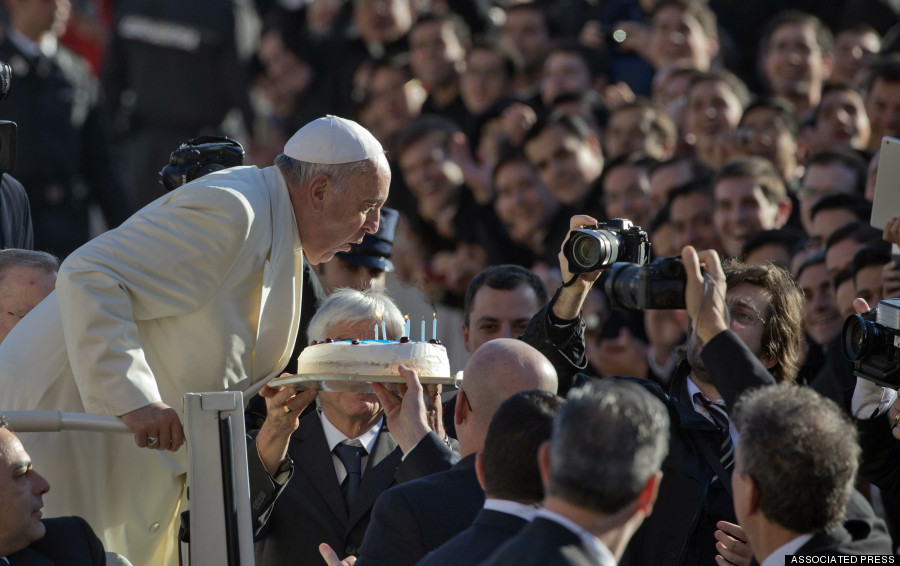 Pope Francis blows candles on a birthday cake on the occasion of his 78th birthday as he arrives for his weekly general audience in St. Peter's Square.
Jerusalem, Israel: December 17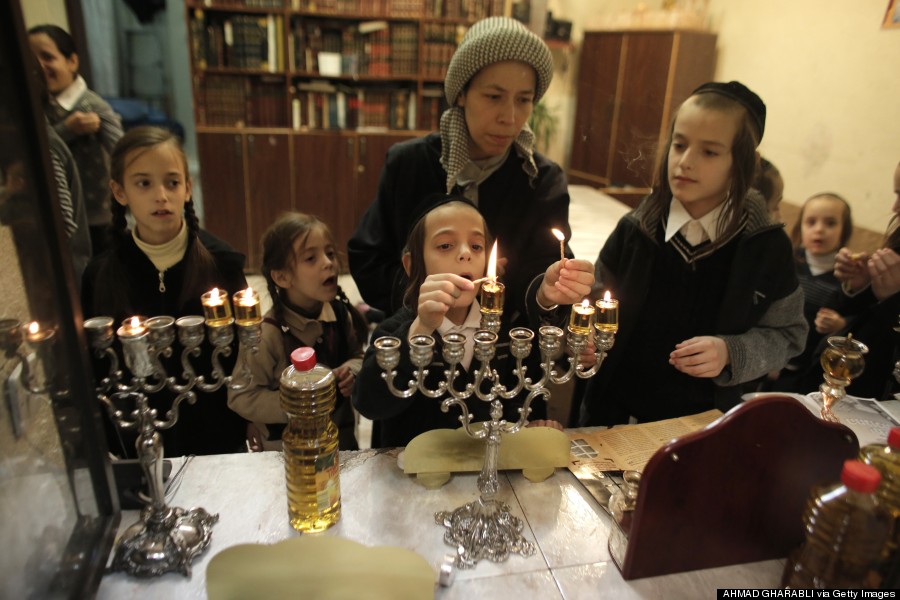 Jewish ultra-orthodox children of the Krois family light candles on the second night of the Jewish holiday of Hanukkah, in a religious neighborhood of Jerusalem. The holiday commemorates the re-dedication of the holy temple in Jerusalem after the Jews' 165 B.C. victory over the Hellenist Syrians after Antiochus, the Greek King of Syria, outlawed Jewish rituals and ordered the Jews to worship Greek gods.
Bali, Indonesia: December 18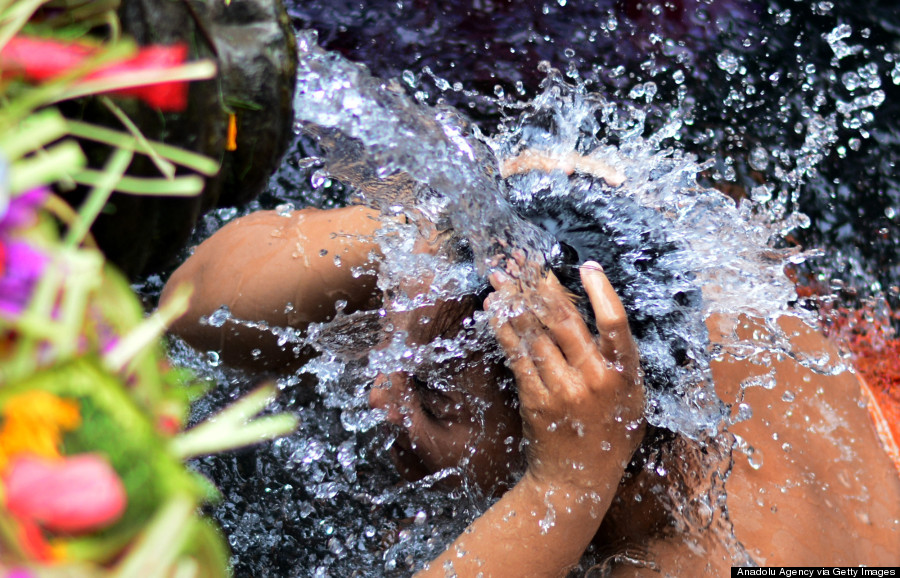 Balinese Hindu devotees perform the 'Melukat' ritual during full moon at Tirta Empul Temple in Gianyar, Bali, Indonesia. During the 'Melukat' ritual, devotees bathe in the holy water of a spring, waterfall, or other water source believed to have the appropriate cleansing power for purification. It is a symbolical and literal cleansing of the body and soul aimed at preventing misfortune and bad luck, including sickness or havoc caused by daily activities and sins.
Lincoln, Nebraska: December 18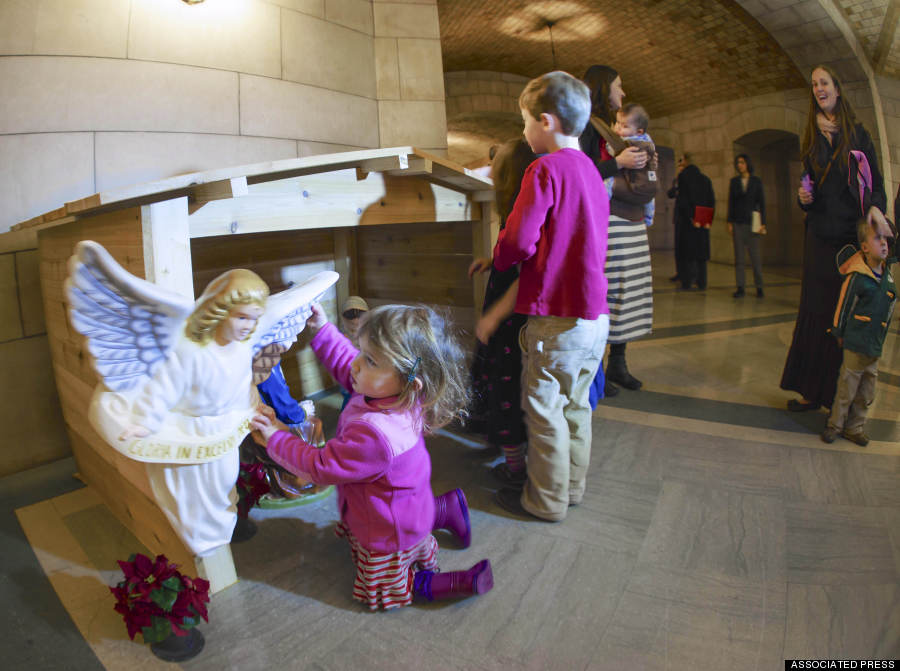 Azalia Sisk, 2, and her brother Damian Sisk, 6, of Omaha, Neb., look over a Nativity scene set up inside the Nebraska Capitol building. The Chicago-based Thomas More Society has set up the Nativity scene, drawing criticism from those who say such displays amount to an unconstitutional endorsement by the state of a religion. Capitol administrator Bob Ripley said that the Thomas More Society applied and received permission to set up the display in the building's rotunda.
Peshawar, Pakistan: December 19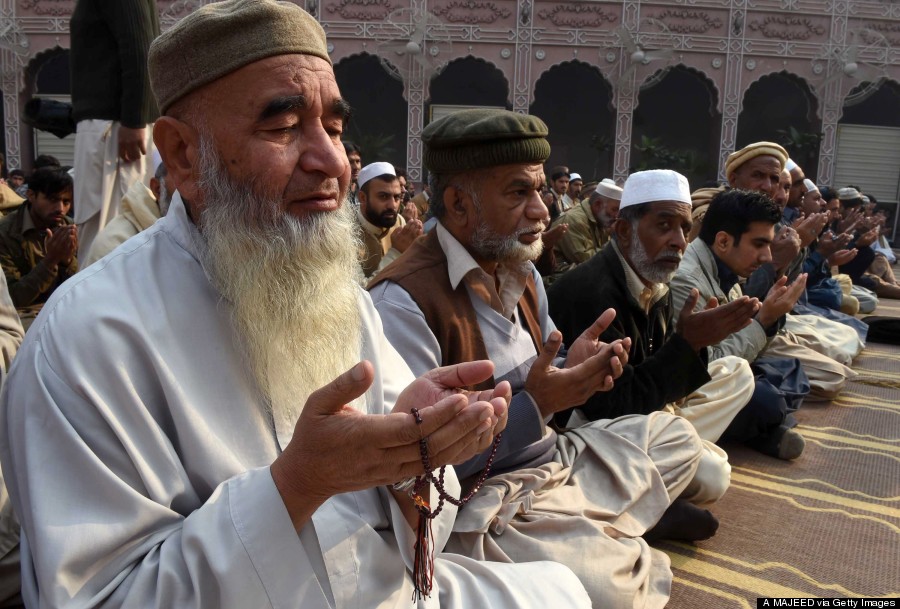 Pakistani Muslims pray for children and teachers killed by Taliban militants in an attack on a army run school, during Friday prayers at a mosque in Peshawar on December 19, 2014. Pakistan is mourning 148 people -- mostly children -- killed by the Taliban in a school massacre that prompted global revulsion and put the government under new pressure to combat the scourge of militancy.
REAL LIFE. REAL NEWS. REAL VOICES.
Help us tell more of the stories that matter from voices that too often remain unheard.
BEFORE YOU GO
PHOTO GALLERY
Closer To God: Religious Architecture and Sacred Spaces