Humans express their faith in a multitude of ways. These photos capture the incredible diversity within faith practices that happen in our world in the span of just one week.
Cologne, Germany: January 5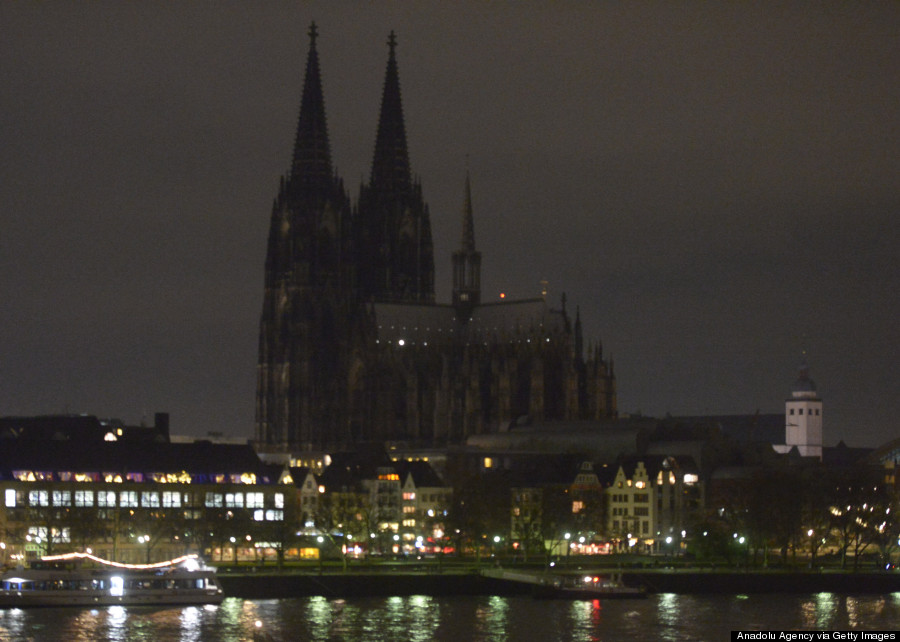 The Cologne Cathedral switched off its lights to protest a planned march by Pegida (Patriotic Europeans Against the Islamisation of the Occident) in Cologne. Refusing to become backdrops for hate, famous landmarks across Germany went dark on Monday in protest of a growing anti-Muslim movement.
Allahabad, India: January 5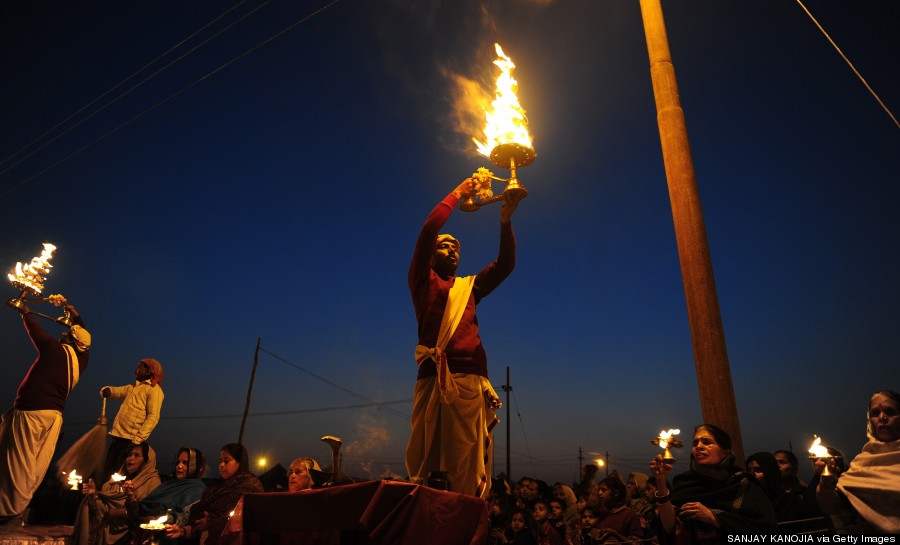 Indian Hindu priests and devotees take part in an evening prayer ritual known as Arti at the Sangam, the confluence of the holy rivers Ganges and Yamuna and mythical Saraswati, during the annual Magh Mela in Allahabad. The Magh Mela, which is known as a mini-Kumbh Mela, runs from January 5 until February 17 this year.
Kathmandu region, Nepal: January 5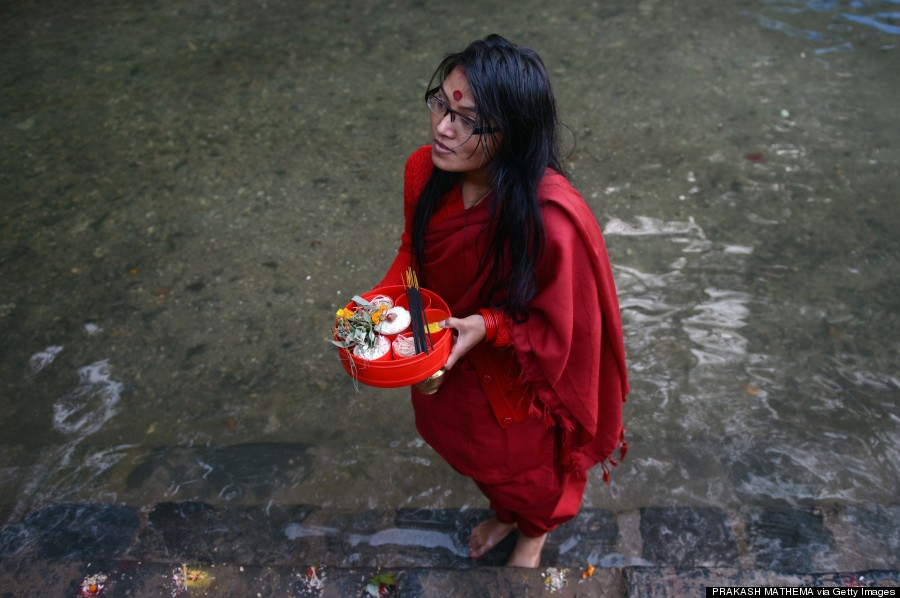 A Nepalese Hindu devotee offers prayers to the Hindu god Narayan, god of protection, as she stands on the banks of the Shali River on the outskirts of Kathmandu on the first day of month-long Swasthani festival. Hundreds of married and unmarried women in the Himalayan nation have started a month-long fast in the hope of a prosperous life and conjugal happiness.
Iltsi, Ukraine: January 7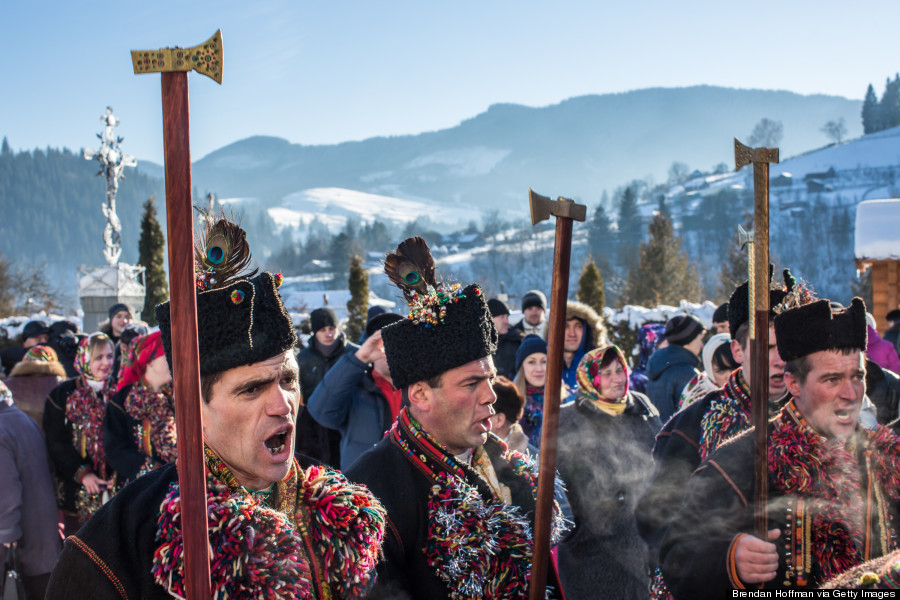 Men wearing traditional Hutsul clothing take part in Orthodox Christmas celebrations at Holy Trinity Church on January 7, 2015 in Iltsi, Ukraine. The men gather in groups and march around the church three times before spending twelve days traveling house to house singing songs until they've visited every home in the village.
Paris, France: January 8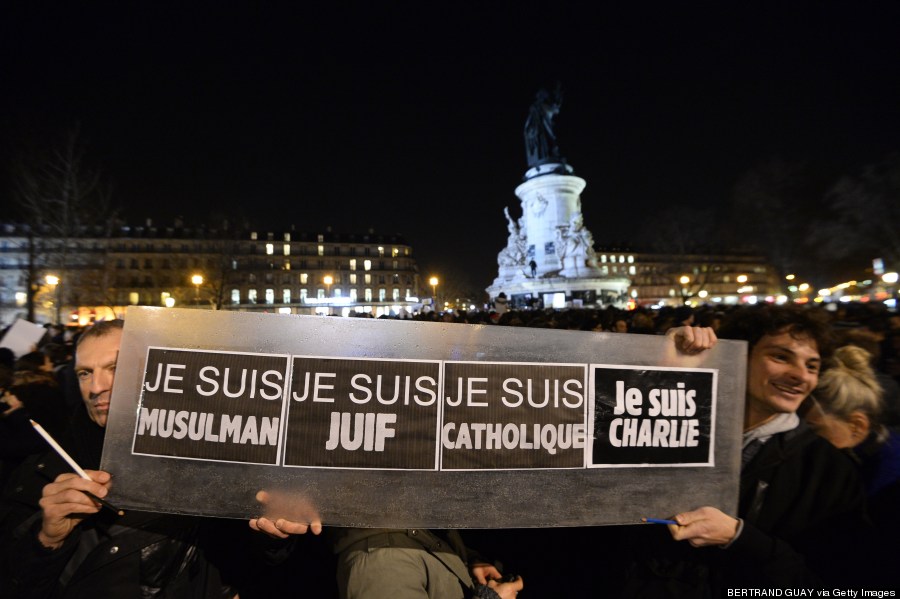 People hold a placard reading 'I am Muslim, I am Jewish, I am Catholic, I am Charlie' during a rally at Republic Square in Paris, a day after a deadly attack on the headquarters of French satirical magazine Charlie Hebdo.
Geneva, Switzerland: January 8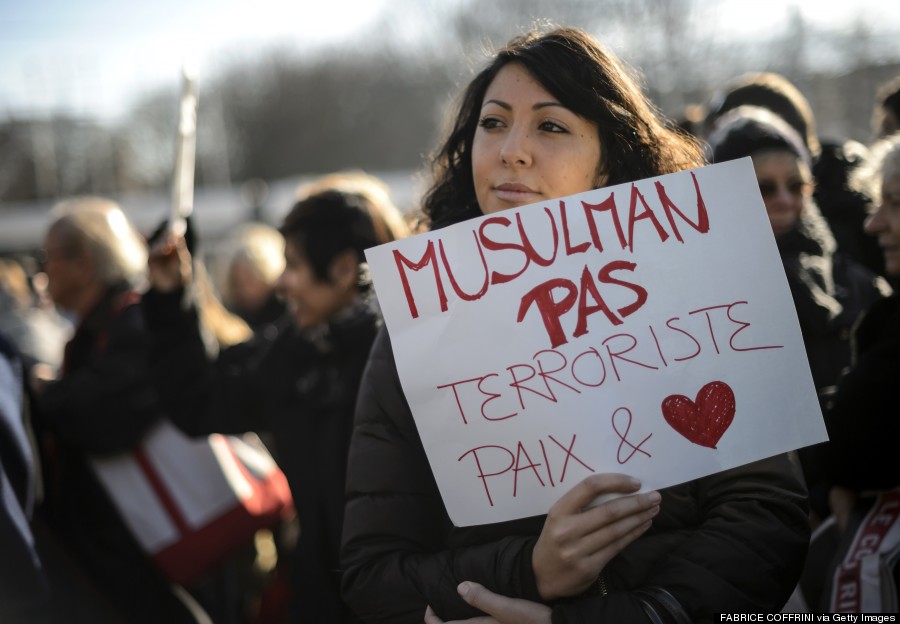 A woman hold a placard reading in French 'Muslim not terrorists, peace and ' during a gathering in the center of Geneva on January 8, 2015 to pay tribute to the twelve people killed the day before in an attack by two armed gunmen on the offices of French satirical newspaper Charlie Hebdo in Paris. Muslims around the world have condemned the attack.
Berlin, Germany: January 9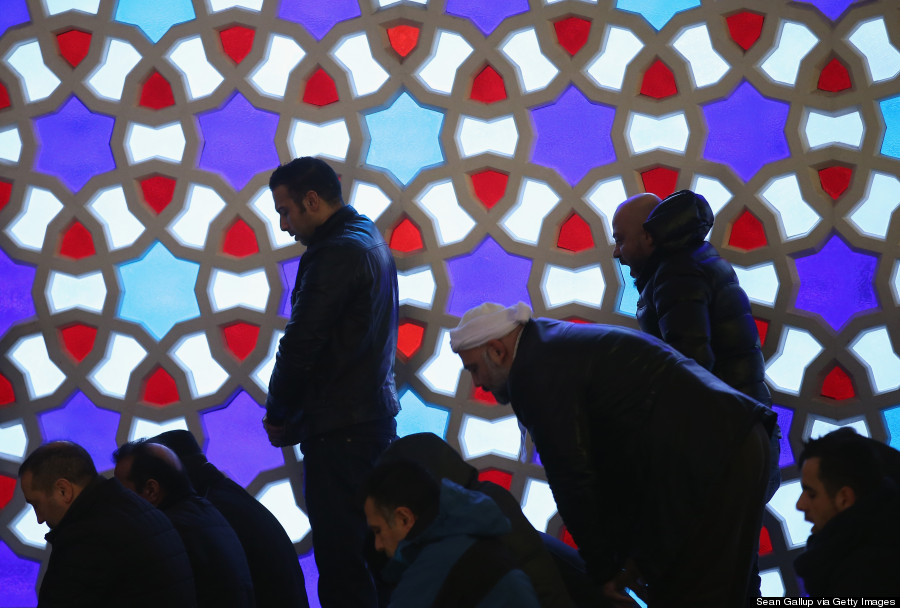 Worshippers, standing in front of a stained-glass window, attend midday Friday prayers at the Turkish-speaking Sehitlik Mosque on January 9, 2015 in Berlin, Germany. The mosque's imam called the recent attacks by Islamic extremists against the satirical magazine Charlie Hebdo in Paris, in which 12 people were killed, a 'crime against humanity.' The Sehitlik Mosque has been among the most outspoken in Germany against the attacks.
Buenos Aires, Argentina: January 9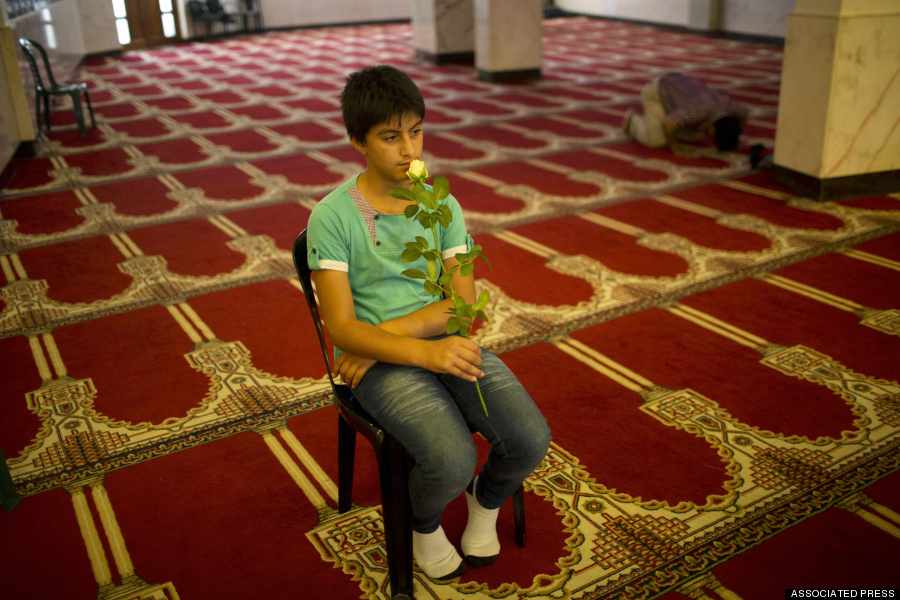 Lucas Monasterio, 12, sits holding a flower in a mosque after Friday's prayer in Argentina. The Muslim community in Argentina rejected "any violent interpretation of Islam" on Friday and expressed their solidarity with France after the terrorists attacks.
Manila, The Philippines: January 9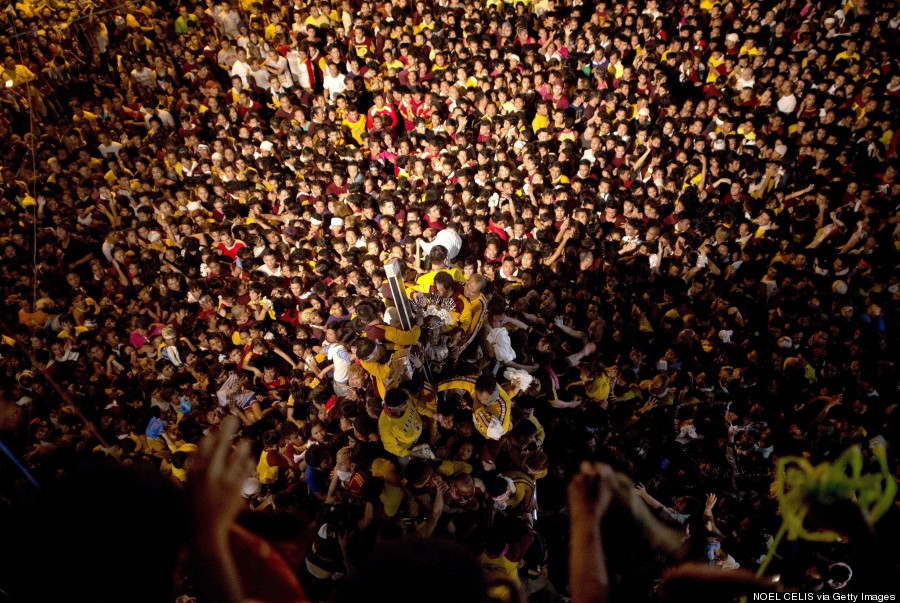 Devotees clamber on top of one another to touch the religious icon (C) of the Black Nazarene during the annual religious procession in Manila. More than a million barefoot devotees paraded the centuries-old icon of Jesus Christ through Manila on January 9 in the Philippines' biggest religious festival, held just before Pope Francis visits Asia's bastion of Christianity.
Calling all HuffPost superfans!
Sign up for membership to become a founding member and help shape HuffPost's next chapter
BEFORE YOU GO
PHOTO GALLERY
Muslims Respond To Charlie Hebdo Shooting