Humans express their faith in a multitude of ways. These photos capture the incredible diversity within faith practices that happen in our world in the span of just one week.
Beirut, Lebanon: January 11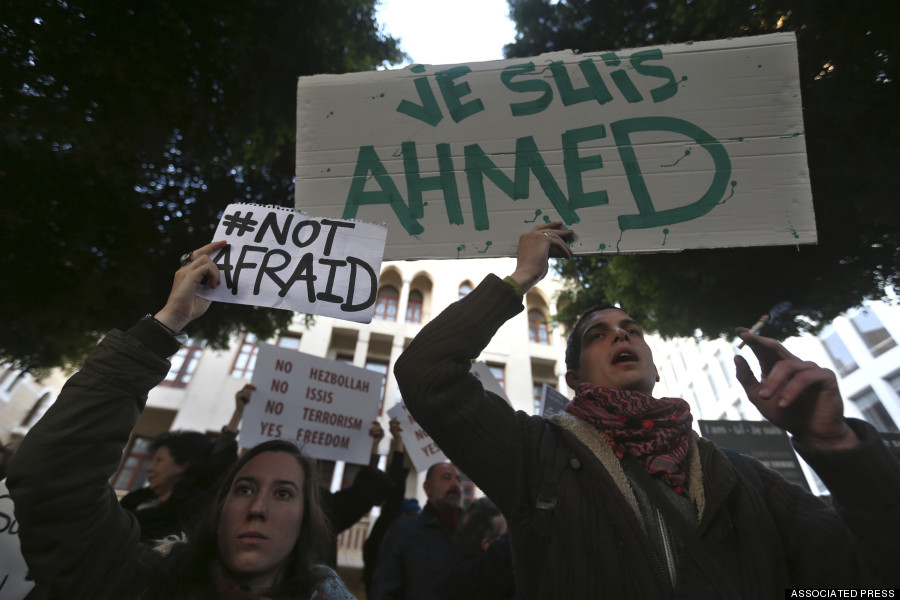 French citizens hold up placards as they gather with other Lebanese, foreign journalists, activists and intellectuals during a sit-in to show their solidarity with the victims of Wednesday's attack in Paris on the Charlie Hebdo newspaper, in downtown Beirut, Lebanon, Sunday, Jan. 11, 2015. The French placard in the right reads, "I am Ahmed" (for Ahmed Merabet, a Muslim policeman killed by the gunmen of Wednesday's attack in Paris).
Manila, Philippines: January 13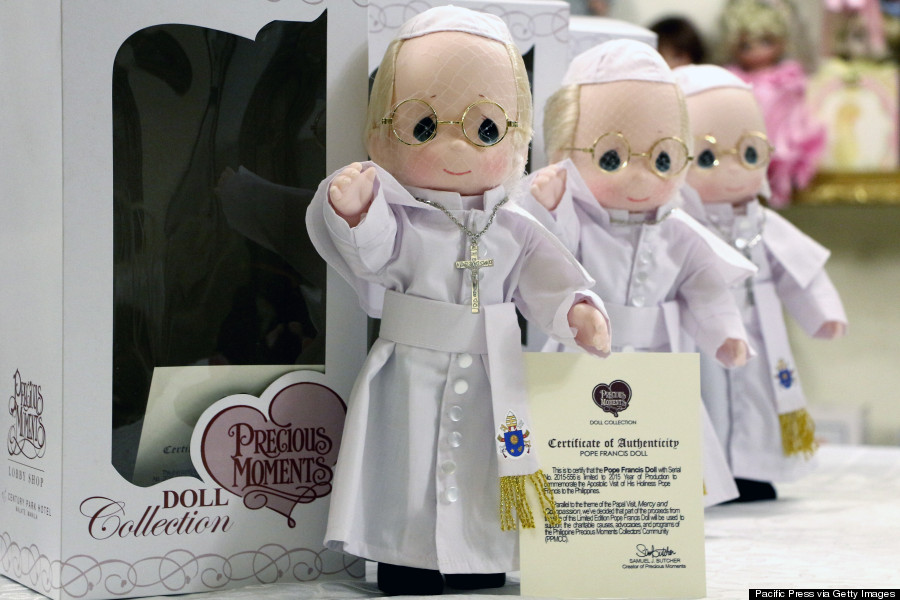 A limited edition of a Pope Francis doll is sold in a Precious Moments Gift shop & Restaurant in the Philippines. The papal clothes are emblazoned with Pope Francis' coat of arms. The doll comes with a certificate of authenticity from the artist.
Kathmandu, Nepal: January 14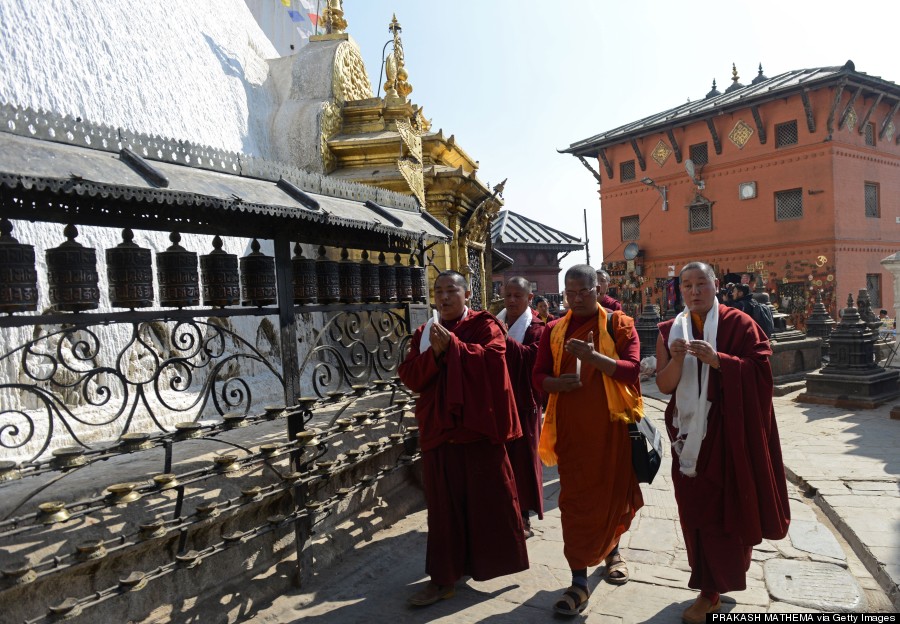 Nepalese Buddhist monks perform prayers for victims of the deadly attack on French satirical weekly Charlie Hebdo and those killed in the ensuing days, in Kathmandu on January 14, 2015. The killings began on January 7 with an assault on the Charlie Hebdo satirical magazine in Paris that saw two brothers massacre 12 people including some of the country's best-known cartoonists, the killing of a policewoman and the storming of a Jewish supermarket on the eastern fringes of the capital which killed 4 local residents.
Gangasagar, India: January 15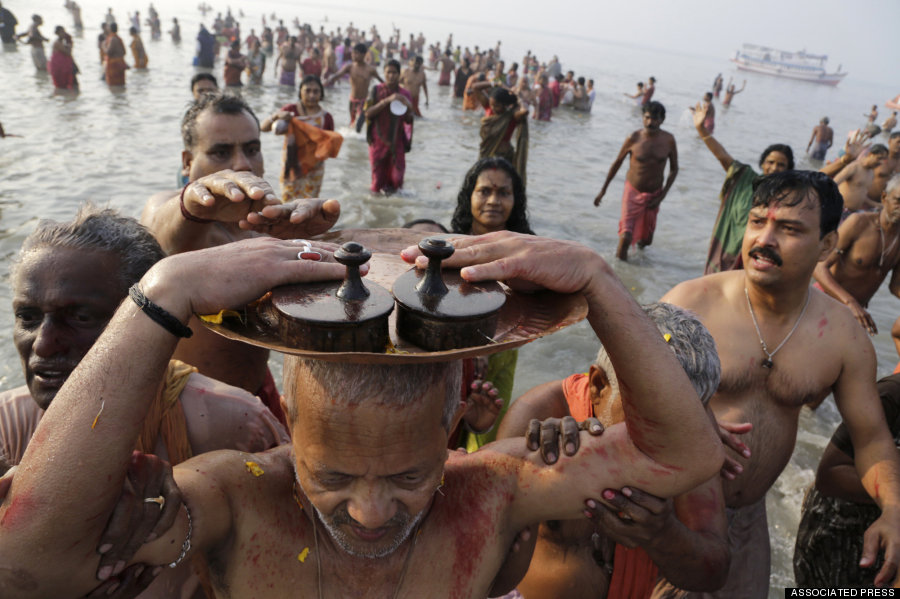 A Hindu devotee carries a pair of wooden slippers belonging to his late Guru, or spiritual teacher, on his head as a sign of respect after taking a holy dip to mark Makar Sankranti festival in Gangasagar, India. The annual holy dip, that devotees believe absolves them of sin, was held Jan. 14-15 at the confluence of the Bay of Bengal and Ganges River.
Manila, Philippines: January 16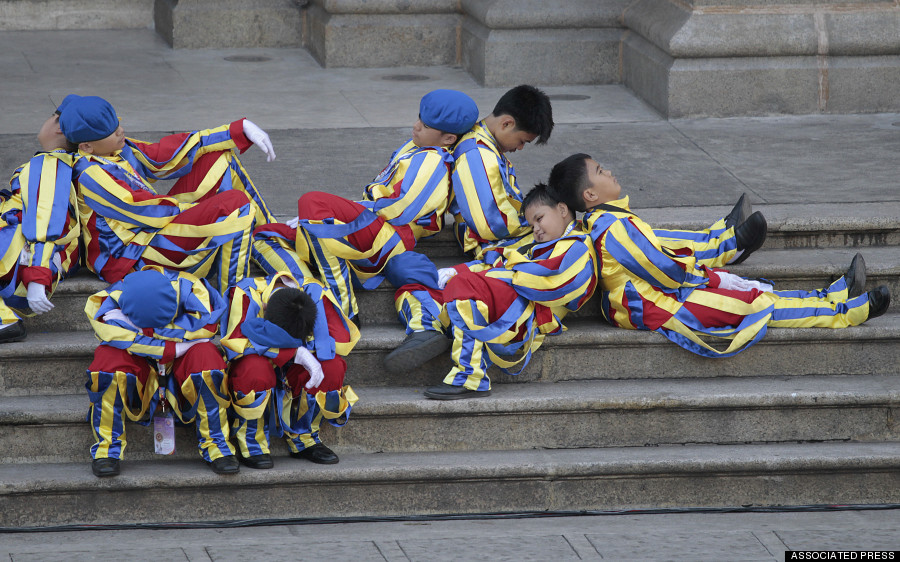 Young boys dressed as the Swiss Guard rest as they wait for the arrival of Pope Francis at the Cathedral Basilica of the Immaculate Conception in Manila, Philippines, Friday, Jan. 16, 2015. Tens of thousands of people poured into Manila's streets Friday to catch a glimpse of Pope Francis as he started his first full day in Asia's largest Catholic nation under the most intense security of his two-year pontificate
Manila, Philippines: January 16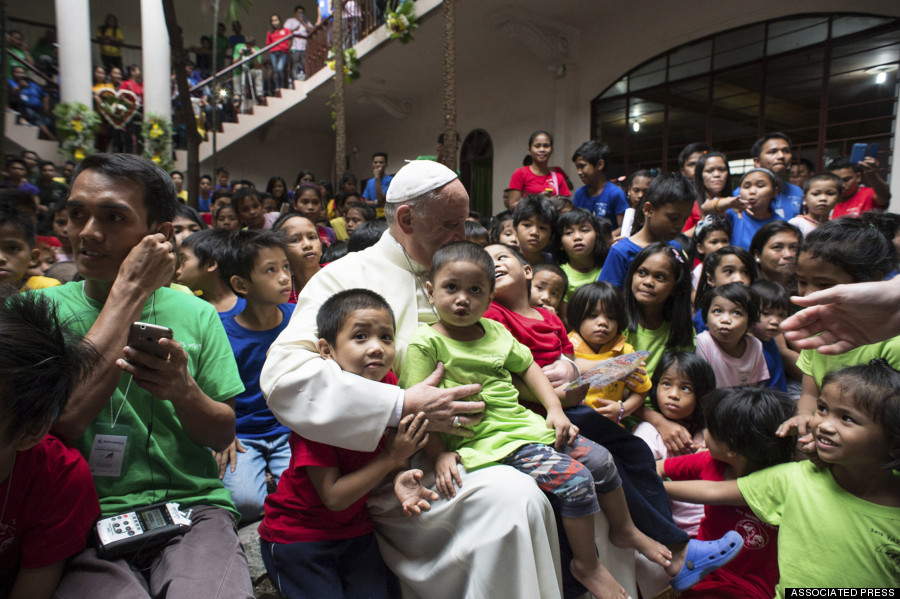 Pope Francis sits with children of the Anak-Tnk Foundation, founded in 1998 by a Jesuit priest, which helps homeless children and those living in the slums, in Manila's Intramuros district after celebrating Mass at the nearby Manila Cathedral, in Manila, Philippines, Friday, Jan. 16, 2015. Some 300 children at a Manila center for street kids got the surprise of their lives on Friday when Pope Francis showed up at their door.
Allahabad, India: January 17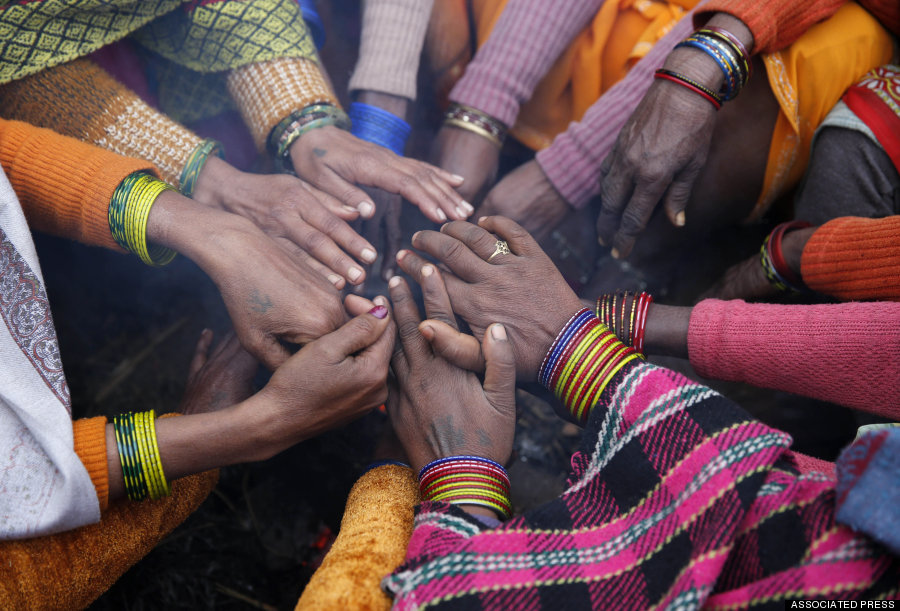 Indian Hindu pilgrims warm themselves around a bonfire at the Sangam, the confluence of the Rivers Ganges, Yamuna and mythical Saraswati, during the annual Magh Mela traditional fair in Allahabad, India, Saturday, Jan. 17, 2015. Hundreds of thousands of devout Hindus are expected to take holy dips at the confluence during the astronomically auspicious period of over 45 days celebrated as Magh Mela.
London, England: January 17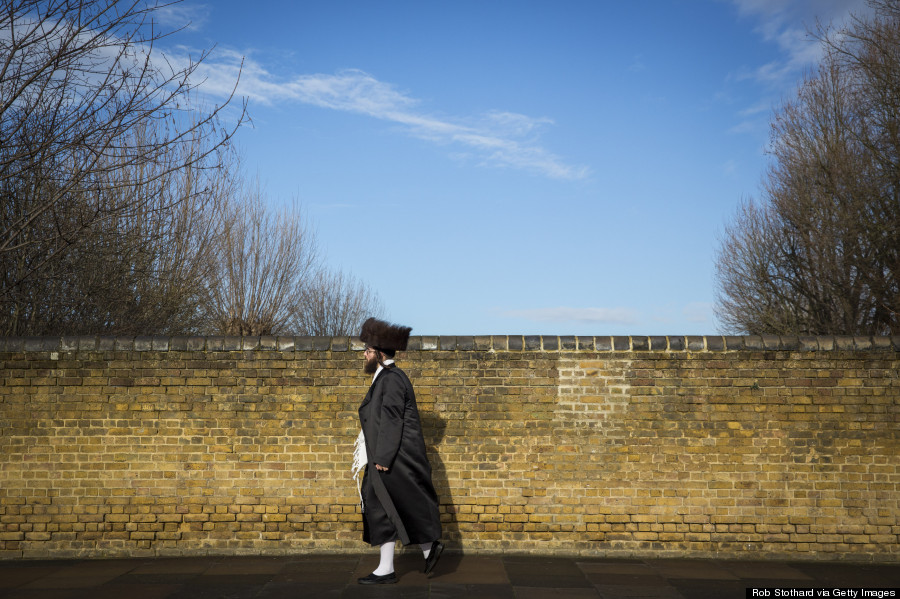 A Jewish man walks across a bridge in the Stamford Hill area in London, England. Police have announced they will increase patrols in areas with large Jewish communities such as London and Manchester in response to last week's Paris attacks. The safety of other minority communities, including Muslims, and the protection of police officers deliberately targeted by extremists, is also being reviewed. Stamford Hill is a predominantly a Hasidic Jewish community with only New York City having a larger population of Hasidic Jews outside Israel.
Before You Go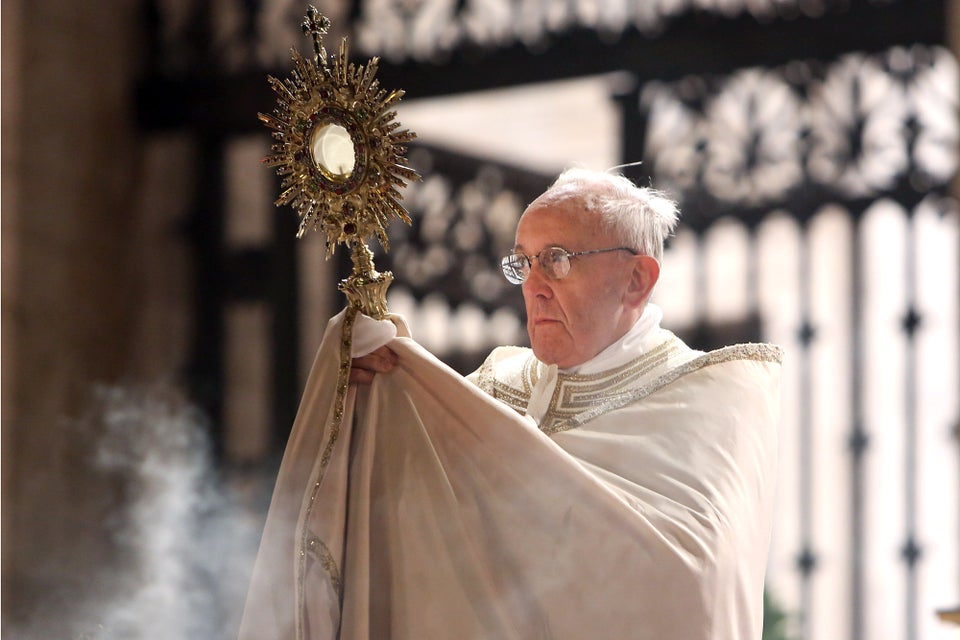 Religious Calendar 2016
Popular in the Community