Humans express their faith in a multitude of ways. These photos capture the incredible diversity within faith practices that happen in our world in the span of just one week.
January 25: St. Peter's Square, Vatican City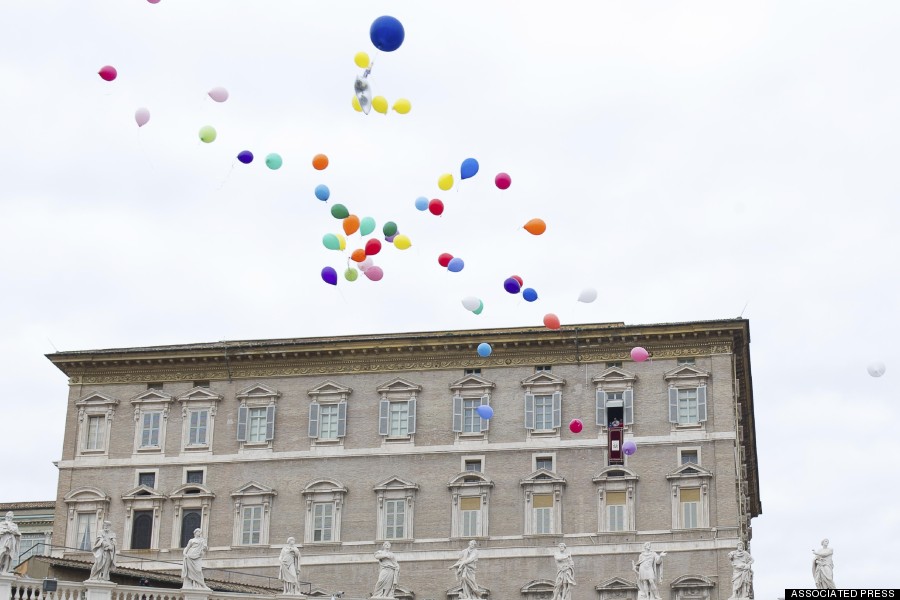 Balloons, not doves, were released as a gesture of peace Sunday in St. Peter's Square, a year after an attack by a seagull and a crow on the symbolic birds sparked protests by animal protection groups.
January 27: Salt Lake City, Utah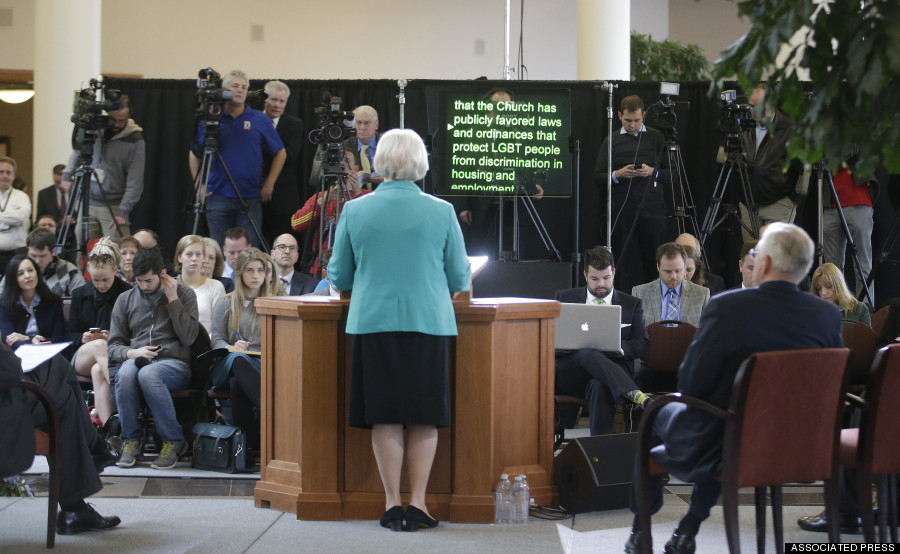 Sister Neill F. Marriott of the Church's Young Women general presidency speaks during a news conference at the Conference Center, Tuesday, Jan. 27, 2015, in Salt Lake City. Mormon church leaders are making a national appeal for a "balanced approach" in the clash between gay rights and religious freedom. The church is promising to support some housing and job protections for gays and lesbians in exchange for legal protections for believers who object to the behavior of others. But the move drew mixed responses from LGBT Mormons.
January 27: New Orleans, Louisiana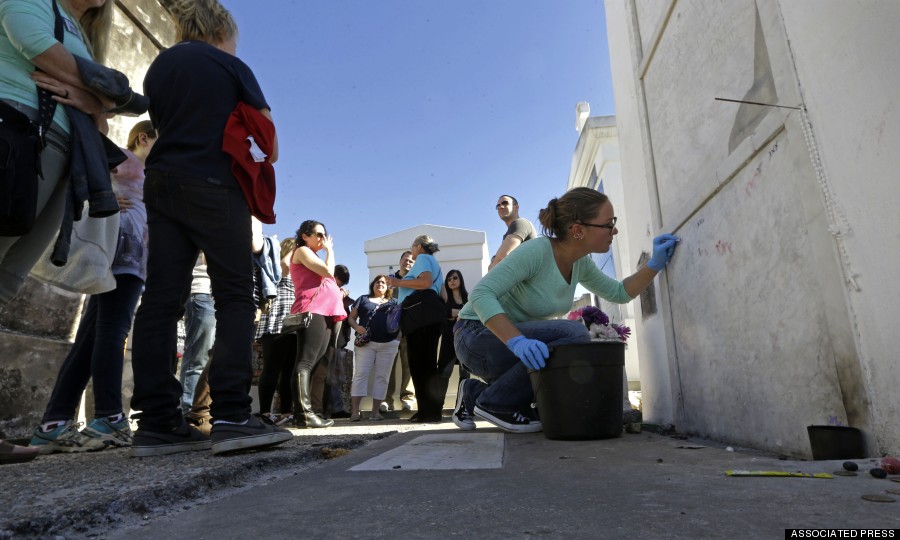 Emily Ford, a restoration consultant for the organization Save Our Cemeteries, works to remove graffiti from the tomb of Marie Laveau inside St. Louis Cemetery No. 1 in New Orleans, Tuesday, Jan. 27, 2015. The historic New Orleans cemetery that may have started the city's tradition of above-ground crypts will soon be off-limits to tourists on their own because of repeated vandalism among the tombs, the Roman Catholic archdiocese that owns the property has announced. Starting in March, entry to St. Louis Cemetery No. 1 and its labyrinth of mausoleums will be restricted to the relatives of the dead buried there and to tourists whose guide is registered with the Archdiocese of New Orleans.
January 30: Tehran, Iran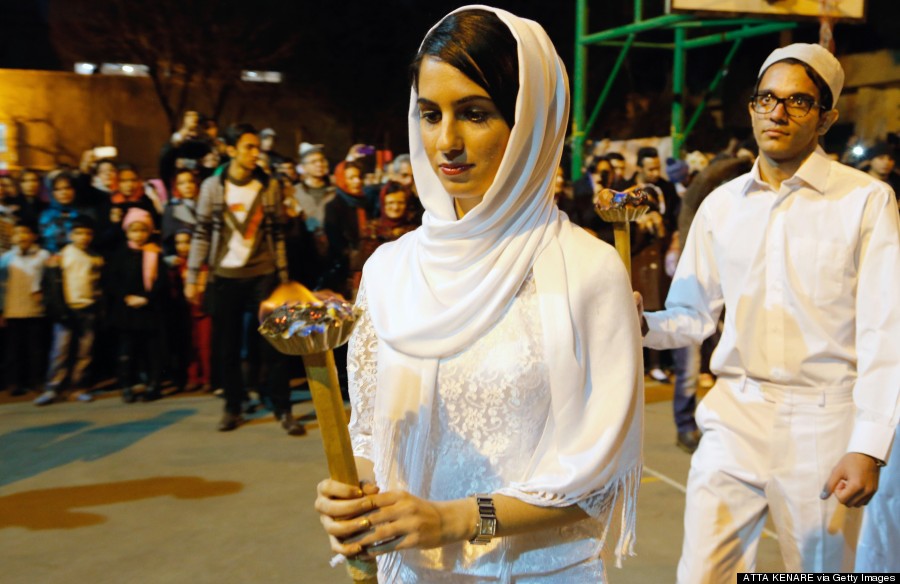 Iranian Zoroastrians carry vases of coal in order to set firewood ablaze during the annual Zoroastrian Sadeh festival on January 30, 2015. Sadeh, is an ancient Persian festival that is celebrated by setting a huge bonfire to honour fire and to defeat the forces of darkness, frost, and cold. Sadeh means 'hundred' and refers to one hundred days and nights past the end of summer.

January 30: Paris, France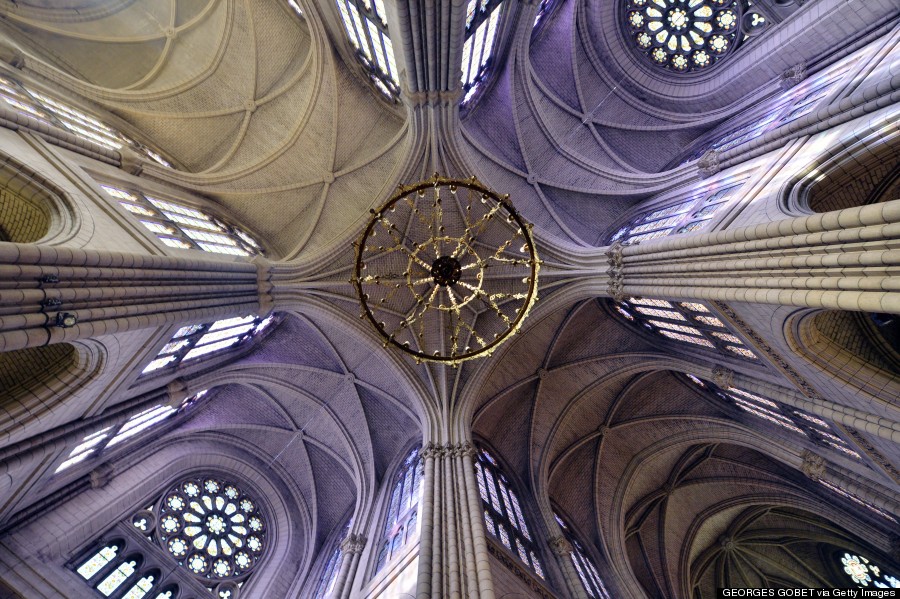 A picture taken on January 30, 2015 shows the ceiling and stained-glass windows of Notre Dame de la Bonne Nouvelle, a neo-Gothic Basilica of the 19th century, in Rennes.
January 30: Tokyo, Japan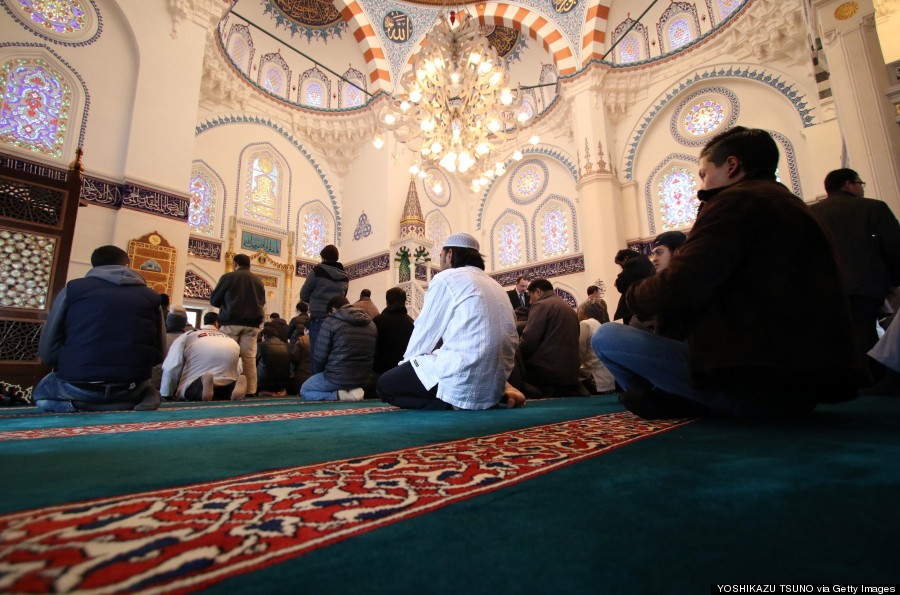 Hundreds of Muslims residents in Japan gather for a Friday service at Japan's largest Tokyo Camii (mosque) in Tokyo on January 30, 2015. They pray for the safety release of Japanese hostage Kenji Goto who has been kidnapped by the Islamic State group.
January 30: Lalitpur, Nepal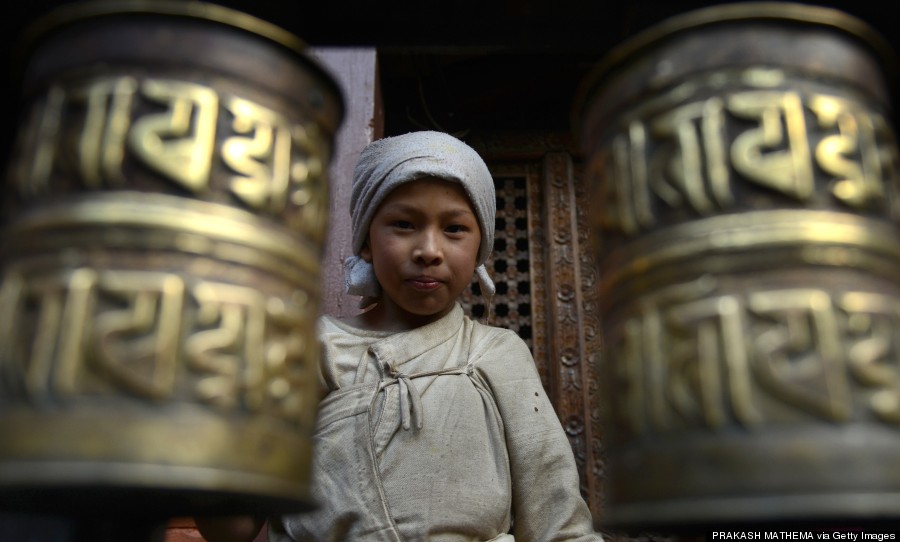 n this photograph taken on January 30, 2015 a young Nepalese priest looks on at the Golden Temple near Patan Durbar square in Lalitpur. The Golden Temple was founded in the 12th century near Patan Durbar Square, a UNESCO World Heritage site famous for its history and architecture.
January 30: Washington, D.C.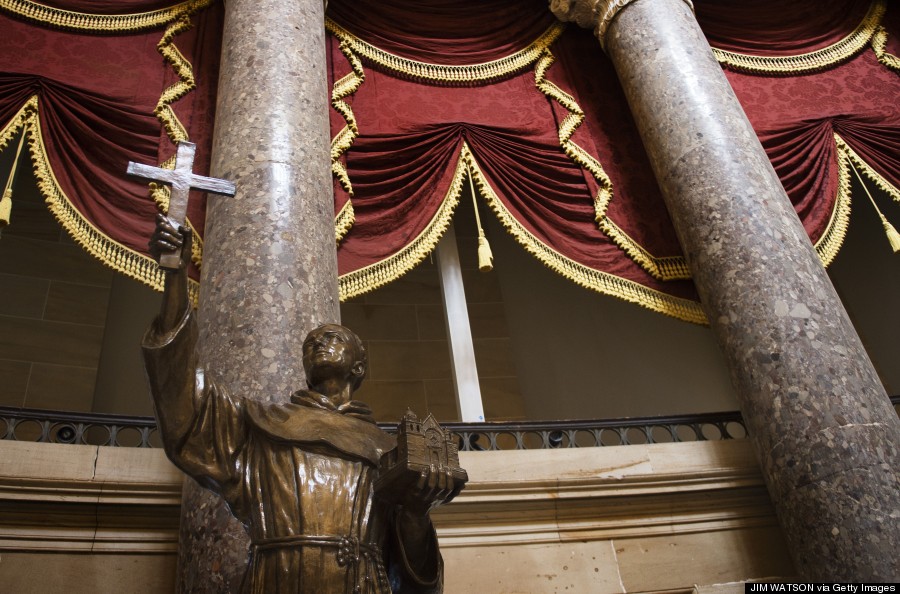 A statue of Father Junipero Serra, the founder of Californias missions and a controversial figure for his role in a process that began the decimation of the Native American population, stands in Statuary Hall in the US Capitol in Washington, DC, January 30, 2015. Pope Francis announced January 29, 2015, his plans to canonize Serra in September 2015 when hes scheduled to visit the East Coast.
Calling all HuffPost superfans!
Sign up for membership to become a founding member and help shape HuffPost's next chapter
BEFORE YOU GO
PHOTO GALLERY
Religious Calendar 2016