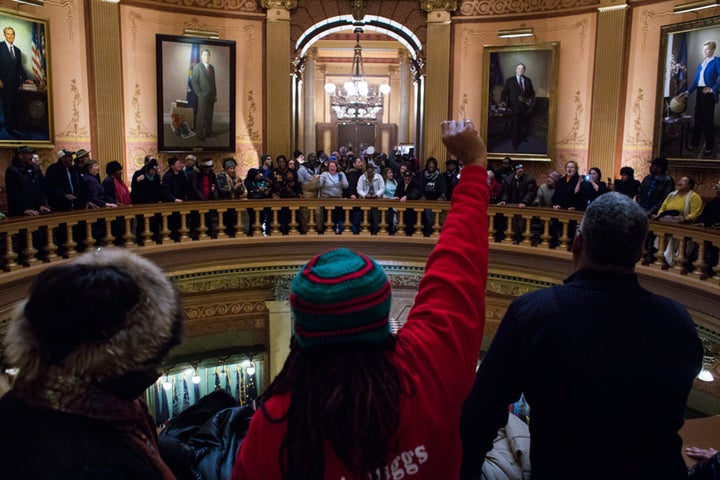 Residents of Flint, Michigan, are no longer receiving a government credit that covered nearly two-thirds of their water bill for the last year. State officials say they're cutting the program because Flint's water no longer exceeds federal lead limits – even though they're still recommending that residents use a filter on their taps.
State officials say this is a precaution, in case the water quality is disrupted while the city replaces its lead water pipes. But critics, including Flint City Mayor Karen Weaver, say the government credit should continue until the state says no filter is needed.
It's literally killing us to live this and it's going on its second year now... I'm living a low standard life. This is not a third world country.
Flint's water supply became contaminated with lead after the city switched its water supply in 2014. More than 100,000 residents, including at least 6,000 children were exposed to high levels of lead, which causes health problems in adults, but can have developmental effects – including permanent intellectual disabilities – in children.
GroundTruth's Brittany Greeson documented the water crisis beginning in 2015, before a state of emergency was declared. Here are six moments to look back on as the controversy continues: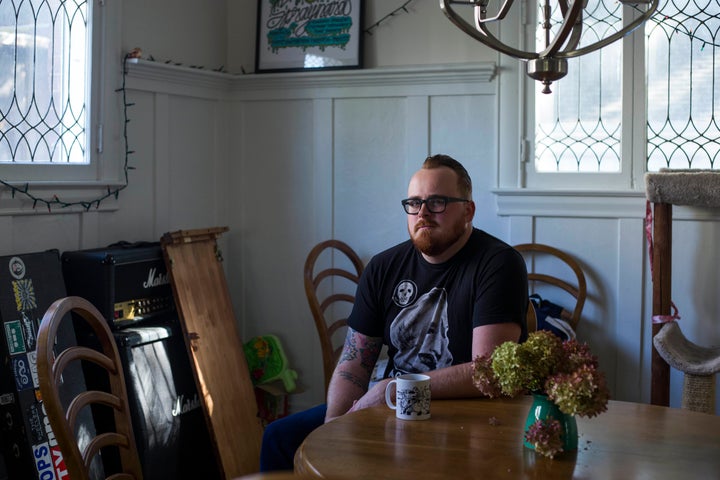 Danny Moilanen, the 30-year-old owner of Vehicle City Tacos in Flint, Michigan, discusses what city must look like to the outside world in September 2016.
"The water crisis obviously has been something that's affected every business and everyone because there is a negative perception of Flint now … We are just a textbook case of white flight, where people left for the suburbs and drained this community of resources, and I think my whole business is a sense of dedication and a love for the city. I want to be here. This is my home. I want to make it better. I want to be active here and to give people a better life here if I can in some capacity."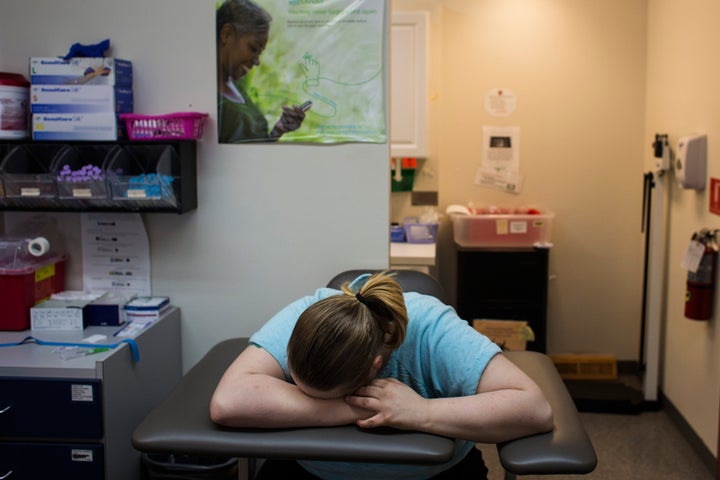 Stephanie Webber, 20, reacts to a blood test that reads positive for lead on Jan. 13, 2016. A regular blood donor, she found out that she's no longer eligible to give anymore.
"As a parent, you protect your kids from everything," said her mother, Keri Webber. "You teach them about strangers, you teach them about crossing the road, you cover them everywhere you can, you protect them from anything that can happen, never dreaming that when we were told to push water through her that we poisoned her."'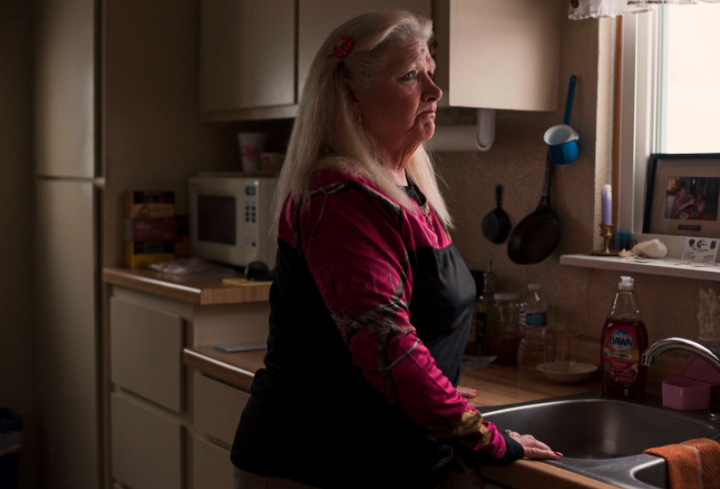 Gladyes Williamson, an active protester since the City of Flint switched water sources to in early 2014, stands near her kitchen sink on Jan. 13, 2016.
"We can't keep living this. It's killing us. It's literally killing us to live this and it's going on its second year now... I'm living a low standard life. This is not a third world country. This is the United States of America. This is Michigan."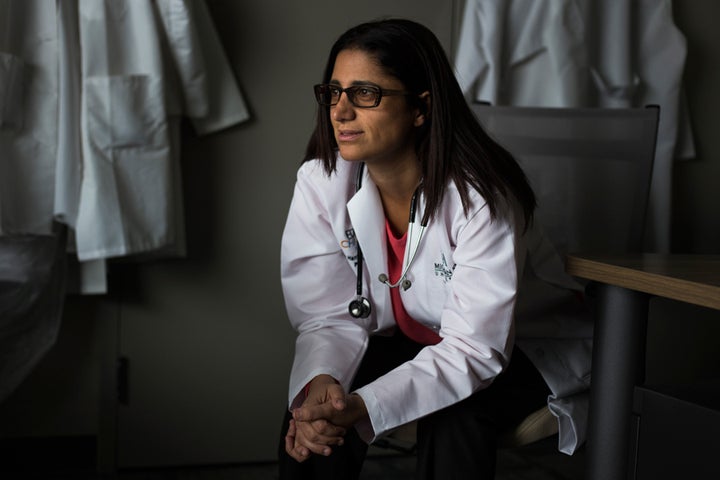 Dr. Mona Hanna-Attisha, a pediatrician who organized a team of researchers to investigate lead poisoning in Flint's children, sits at her office in the Hurley Children's Center on Jan. 15, 2016.
"What we found was contrary to everything that's been going on in the country and in the City of Flint. The percentage of children with lead poisoning had increased … Here we are, in 2016, in the middle of the Great Lakes, and we don't have access to safe drinking water and we have just given an entire population lead."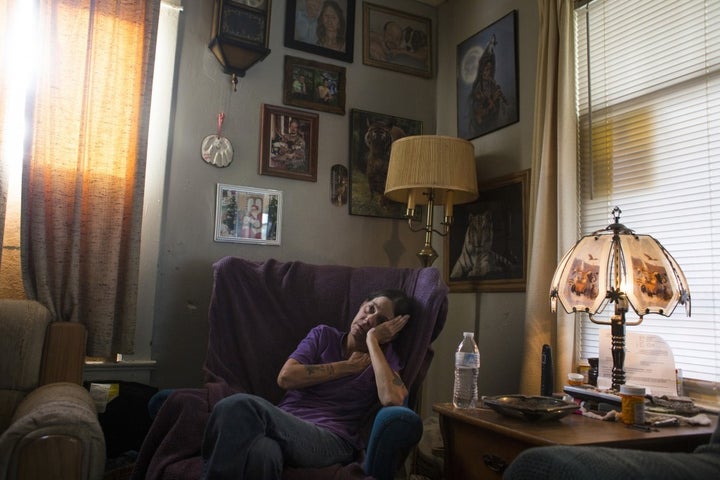 Ronda Thorton, a 40-year-old resident on the north side of Flint, rests in her living room chair on Aug. 30, 2015. She said that she's feeling pain in her left shoulder and numbness in her fingers.
"I can't afford the filters every single month. When you don't have [money] and you want to eat, you take your choice. Either the water or food."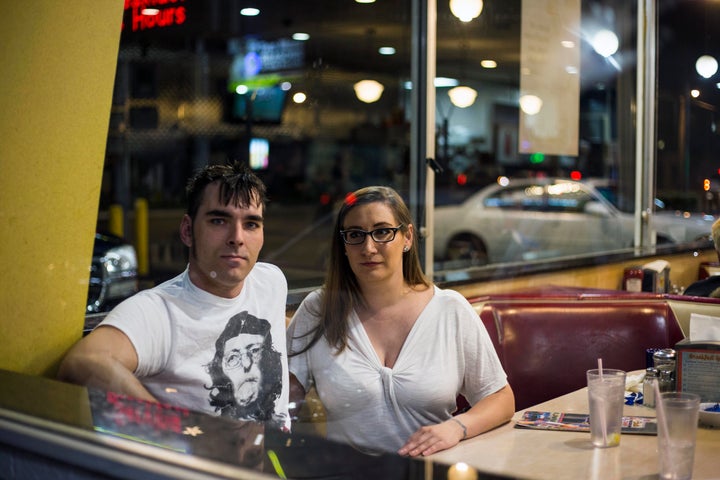 Megan Kreger, 30, reflects on Flint during a dinner with her partner, Anthony Paciorek, 33, at Starlite Coney Island in Flint, Michigan, in September 2016.
"Decisionmaking. The events of Flint have really impacted it because now I pay attention a lot more than I used to … It's not just a topic on the news. It's something that impacts me in real life and at home. Something as simple as taking a shower is something we take for granted."
Calling all HuffPost superfans!
Sign up for membership to become a founding member and help shape HuffPost's next chapter
BEFORE YOU GO