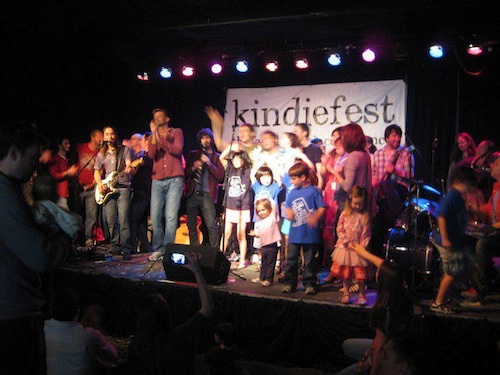 This weekend brings the 4th annual Kindiefest conference. Every year, the family music community descends upon Brooklyn for industry members, musicians, kids' promotion and media professionals and talent buyers to learn, grow and play together addressing all aspects of this corner of the music industry. It's basically like a mini SXSW for family music. Family music has changed much in recent years, with groups representing every possible musical genre (folk, rock, bluegrass, jazz, Latin, Americana, hip-hop, etc) only under the sub-genre of Kindie Rock.

The conference kicks off with a Keynote address from co-creator of Yo Gabba Gabba and The Aquabats Super Show!, Scott Schutlz who is a first time visitor to the conference and festival who is very excited about his inaugural trip.

"I love Indie music and I love kids so I'm super excited to go to Kindiefest and talk with other like minded folks!" Says Schultz. "I've always been a believer that making music for kids should be every bit as important and diverse as music for teenagers and adults. And I'm glad there's a conference to help support musicians doing a wide variety of music for kids."

After 2 days of industry only programming- a keynote, panels, and an late night music showcase, the event opens up to the public for a Sunday family music festival. Kids and parents alike will enjoy a diverse presentation of today's family music. Sunday public family festival will feature SteveSongs (as seen on PBS kids), Bari Koral Family Rock Band, Moona Luna (featuring members of Pistolera), KBC Kids (with members of Us3), Apple Brains, Big Bang Boom (lead by Chuck Folds brother of Ben Folds) and Jazz at Lincoln Center's WeBop. Tickets are at www.kindiefest.com or wwwlittlefieldnyc.com
For a sneak peek inside the conference itself, see the list of panels, speakers and industry showcase performers here http://kindiefest.com/wordpress/panelists-performers and get hip to the kindie universe's latest and greatest.

Renee and Jeremy, a duo known for their gentle and beautiful melodies are performing at the Saturday night showcase. Their new album, A Little Love releases on May 8 and we are happy to present the premiere of their music video featuring a lovely cover of Coldplay's "Yellow." Hear clips from the new album on their website http://reneeandjeremy.com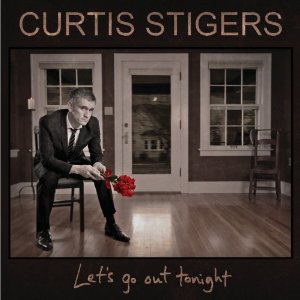 A Conversation with Curtis Stigers
Mike Ragogna: Curtis, you have a new album, Let's Go Out Tonight. But first, it seems you made a certain person named Nick Lowe quite a bit of money by performing his original song "(What's So Funny About) Peace, Love, And Understanding," on The Bodyguard Soundtrack.
Curtis Stigers: Yeah, it was all by accident. I'd been a fan of Nick's since I was a kid. I loved all of the records that he produced. I happened to do that song as the final song of my set every night, and that ended up being the track that I was lucky enough to put on The Bodyguard soundtrack. Then it went on to sell over 40 million copies thanks to Whitney Houston, God rest her soul. It was a big surprise for all of us. One day, I got a call from my hero, Nick Lowe, out of the blue thanking me for doing the song. He told me I'd never have to buy a meal in London again. (laughs) So, every now and then, Nick Lowe buys me dinner in London. The best thing that came out of all of that, besides Nick becoming rich, was that I've gotten to become friends with one of my heroes.
MR: That's a great story. I'm such a fan of Nick's as well.
CS: I have to say that his last three albums were probably three of the best albums in my record collection, and I have quite a few in my collection. His songs just get better and better with age, and his voice gets better. He's just a brilliant songwriter and a lovely singer. I think that's partially due to the fact that he says he now has the financial stability to do the projects that he wants to do. That's a great place to be. I've also found that place, not necessarily because of financial stability, but because of a bit of stupidity. (laughs) I've just decided to make records that I love and not worry too much about the marketplace. It seems to have worked out for me.
MR: Right, and let's talk about the new album. You co-produced Let's Go Out Tonight with Larry Klein, right?
CS: Actually, I let Larry produce this one. This is the first album where I've given over control to a producer in over twelve years. The last record that I did in that way was in '99 for my Brighter Side album. Since then, I've made a bunch of records but I made them all myself. I'm a control freak and I love to call the shots and be in charge of making sure that the record sounds exactly like me. This time around, I had the chance to make a record with Larry Klein who is a man I've admired for years. I got to sit back and enjoy; I was the singer and the saxophone player. I picked most of the songs on the record, so in that regard, I was definitely in control of my destiny. But I wanted to make a record that sounded the way Larry Klein heard me, and it's just turned out wonderfully. It's just how I'd hoped it would sound.
MR: I feel as though most artists have a period of time where they want to have that complete creative control, but it's easy to come back to the idea that there are producers out there that are skilled and have your best creative interests at heart. Does that sound right?
CS: Yeah, absolutely. It also depends on who it is. Larry Klein was the perfect guy for this, David Foster would not have been, you know? I felt like I had the opportunity to work with someone whose albums I really admire, so it turned out to be a perfect storm. Larry brought in some fantastic musicians. He works with a certain crew of guys that play very differently than the way my band plays. It was nice to play with a bunch of different musicians with a very different approach to the way records are made. My last seven or eight records have been pretty much jazz records with songs by Nick Lowe, Elvis Costello, The Kinks, The Beatles, and so on. They were strange jazz records, but they had the long instrumental solos and lots of swing, which is still very much in that jazz alley. This record falls right in the crack between all of those sounds--it's a jazz record, but it's not a jazz record. It's pop, but it's not pop. It has country, folk, and it's mostly made up of songs from singer/songwriters like Steve Earle or David Poe. That's who I am as a listener and an artist. I don't just listen to one type of music, I'm influenced by a lot of different things.
MR: Let's talk about some of the songs on this album. How did you go about choosing the Crowded House song, "Into Temptation"? Does that song have some special or personal significance?
CS: That's a song that I've known since Crowded House's album Temple Of Low Men was released. It's a perfect song that tells a great story, and it's so beautiful musically and straddles so many different styles. It's a bit jazzy, but it's a great pop song, and the song itself is not just sexy, it's about sex. I love songs about sex, I can't help it. (laughs) You can taste the tension in the air between this man and this woman, then the first line is, "You opened up your door, and I couldn't believe my luck. You in your new blue dress, taking away my breath." It immediately sets up this sexual tension. I love this song because it's a little short story. I also like that it's not just about this guy falling into sexual temptation for this woman, he realizes that it's something more than that at the end of the song. He even talks about "the cradle" being, "nice and warm," at the end. He realizes that it may not just be lust, but love.
MR: Very nice. Another song on this album is your cover of Bob Dylan's "Things Have Changed." I've always loved that song. Can you tell us how you relate to that song?
CS: You know, I wasn't sure how I would at first. This was a song that Larry Klein brought into the mix. I'd known the song since it was recorded for The Wonder Boys, which was a great film based on the Michael Chabon novel. I loved it when I heard it, but I always thought of it as a Bob Dylan song, a sort of mad and sporadic bunch of lyrics about whatever it was that Bob was thinking. But once I started singing it, I realized just how much of it hit very close to home. I have sadly, recently left an eighteen-year marriage. I was with my wife for 22 years and it's over now. This song all of a sudden started to speak to me, because things have changed. I almost thought about naming the album after this song, but I thought Let's Go Out Tonight was a more suitable name. As I've sung that song more and more, it's become mine. When you record a song, it then becomes the emotional property of its listeners and its singer--even a Bob Dylan song. This song has kinda become mine in a little way.
MR: The song, "Let's Go Out Tonight," how did that one come your way?
CS: That was actually another song that Larry brought in for me. I hadn't heard the second Blue Nile record, though I was a big fan of their first record. The song is so haunting. Paul Buchanan, who originally wrote and performed the song with Blue Nile, wrote a song that is so simple that you don't really know what it's about until you've heard the last word. You don't really get a sense of where that place is until you get to the end and you see that it's that place where many people in relationships find themselves. You're realizing that everything's broken but you just want to ignore it. This is a song about when you hide all of that away and say to yourselves, "Let's just go out to dinner." I think everyone has done that at some point in their lives in some relationship, pretended like everything was okay. Some people do it for years and the relationship itself just becomes one big denial. That's what that song means to me. It's such a heartbreaking song, not really the party anthem that it may seem to be by the title.
MR: Exactly, and that description leads us perfectly into the song, "Goodbye."
CS: I always thought of this song as purely a Steve Earle song, a sort of autobiographical song that he wrote. Steve had serious substance abuse problems, he did some time in prison for it and has come out the other side healthy and sane. I think he's one of the great songwriters working today. So, I always thought of this song as an account of his descent into drug addiction and being lost. Once I started singing the song, I was surprised to find that the song is about me too. (laughs) We've all spent hours, days, or even years trying to deny that something is not going well and helping to numb that with alcohol or drugs. I certainly did my share of that during my lifetime. I even kind of came to the realization that I had been doing that for a long time--not quite to the extent that Steve Earle endured. I've been singing this song for years now, but it never really hit home until I looked at it from the point of view of how I would approach it professionally to put it on this record. Then it became a very personal experience.
MR: You also recorded a couple of classic soul tracks, one of which is Eddie Floyd's, "Oh, How It Rained."
CS: Well, Eddie Floyd's original recording of that song is very rural rhythm and blues, you know? It's not the urban, cool, soul that Eddie Floyd is known for. This record sounds like it was recorded in a roadhouse, it's really wild. He wrote it with Steve Cropper, who played the guitar for the Stax. Somebody sent this to me, and I can't for the life of me recall who it was. I thought it was my bass player, but he said he'd never heard it before. I got the MP3 in an email, started listening to it, and thought that it was such a great song. I played it for Larry Klein to ask his opinion, and he'd never even heard it. It's a very rare track, it's one of those things that you find and you think it's yours because it's so rare. Larry loved the song and thought it would be perfect for the record. This song brings attention to the bluesier and more soulful side of what I do. I consider myself to be a very diverse singer, but I don't think people realize that I am a rhythm and blues and soul singer. I grew up emulating Steve Wonder, Ray Charles, and Mavis Staples, you know? I love great soul and gospel music and I've spent many years trying to recreate that sound. This song really allowed me the opportunity to do just that. It also matches the melancholy and slightly dark feel of the record.
MR: Right. Speaking of Mavis Staples, you did the Jeff Tweedy song, "You Are Not Alone," which he wrote for Mavis.
CS: Yeah. Jeff Tweedy actually produced Mavis' most recent record. I'm hoping that she makes many, many more. Mavis is one of my favorite artists with one of the most beautiful voices in recorded music. Jeff Tweedy, the founder, songwriter, and lead singer of Wilco, produced a record for her. When I heard about it, I was a little confused about how Jeff could be producing a record for the Queen of Gospel Soul. Once I heard the record, though, it became one of my favorites. It's such a fantastic record entitled, You Are Not Alone. It's a very sad song. It's basically someone singing to someone whose heart's been broken. I've sent this song to so many people who are sad, who've had their hearts broken, who have lost a loved one, and it always hits a spot for them. I send Mavis' version because it's just fantastic. I couldn't help recording it, it's such a wonderful song. People need to know that they're not alone, we're all in this together and we all go through very similar situations. There really aren't any new stories.
MR: Curtis, at this point in your career, what are your thoughts about your huge hit, "I Wonder Why"?
CS: I still play "I Wonder Why" every night. There's no reason not to, I wrote it. I've been through so many different cycles with this song, finding different ways to play it and new meanings that I've found within it. Sadly, this song could fit on my new album being about the end of a relationship and the frustrations of being in a relationship. That song is still my baby, but I don't do it the same way I used to do it in the '90s. Back when I recorded it, I recorded it as a big wall of sound pop soul record--there was a lot on it. I was a 24-year-old out to try and prove that I was the best soul singer ever, you know? I really pushed it out and sang it like I was trying to prove something. (laughs) I sing that song a little quieter now. I sing it with a lot more subtlety, but it's still something that hits very close to home. People are very grateful when I put out that song at the very end of the show, because there are a lot of people that still know me because of that song. Some may have followed me through the different road marks in my career, but that particular song still means a lot to a lot of people. So, I'm always glad to play it. I'm not one of those people who likes to turn his back on the past. I'll turn my back on the sound and production, like you're supposed to, but not the song itself. Bob Dylan doesn't sound anything like he did in the '60s, but he's still the same guy that wrote, "Blowin' In The Wind." Every now and then, he still sings them. Though I don't compare my song to any of his, I was told a long time ago by someone that I respected that you've got to learn to play the songs that everyone knows you for. The production can change, but you've got to play those songs because that's the reason people keep coming to your shows.
MR: Right. Yet another reason people might know you now is because of a lot of the work that you've been doing for the show Sons Of Anarchy. You've had several songs on there, like "John The Revelator" and "This Life."
CS: You know, it's been an interesting ride with Sons Of Anarchy. I got an email about doing the show from a friend, Bob Theile Jr., who is the music supervisor for the show. We've written songs together for about 20 years now. He sent me an MP3 of some music and explained that he was the music supervisor for the show and told me he needed lyrics for the theme song. He told me that it was a biker show set in modern times in northern California, and I watched the trailer for the show, then I wrote a lyric. The executive producer for the show, Kurt Sutter, tweaked the lyric and added some things to it. The next thing you know, it's the theme song for the show and they asked me to do "John The Revelator" for the last episode of the first season. The response of the viewers was so huge, I got ten emails a day from fans of the show. I still get an email every now and then from people saying that they love the show and how much they like the songs. It's opened me up to a lot of new fans, though they go to my website and I'm sure that they're surprised that it's the same guy that did the Sons Of Anarchy theme song. Again, I'm a blues and a jazz singer; the theme song for the show is very much a rock-blues song. That show allows me to tap into something that my records don't often allow me to tap into, though this new album is a lot closer to the Sons Of Anarchy side of me than the albums that preceded it. I think this album might draw those two crowds together. But, all in all, I'm very happy with the work that I've done for that show. I've also recorded a song called, "Travelin Band," which is on iTunes, and a couple of other things for the show. If you dig deep, you can probably find the "biker" me. (laughs)
MR: And if you dig not so deeply, you might also find a duet that you did with Julia Fordham called "Where Does The Time Go?" a few years back. Can you tell us about that recording?
CS: Julia is an old friend of mine. I was always a fan of hers and she called me back in the mid-'90s because she was re-recording her song, "Where Does The Time Go?" I was so lucky to have gotten to sing with her. I've gotten to sing with a lot of people I admire--Shawn Colvin--I sang a wonderful duet with Jules Shear on one of his records, I even sang a duet with Al Green on one of his records. We did a remake of the song, "Don't Look Back," a while back. I've been very lucky to have performed with a lot of my heroes and people that I look up to very much.
MR: What advice would you give to new artists?
CS: The advice that I give every artist when they're starting out is to do exactly what you want to be known for the rest of your life. Do something that you know you're going to be proud of in ten years. There are so many ways that you can listen to someone else's advice and wind up making an album that you're not exactly sold on, but you think it'll be good enough to take you to the next level in the business. I have a problem with that, because I don't know that you can find out who you are by listening to somebody else. Make music that means everything to you right now, and you'll be proud of it later. If you make music that you're only partially satisfied with because you think it'll sell records, I don't think this career is a very good idea for you. Being famous is not what it's about, it's about making good music. That's what will last.
MR: Beautiful. Thank you so much for taking the time to be here with us. I hope you'll come back again sometime.
CS: Thanks, Mike. It was great being here.
Tracks:
1. Things Have Changed
2. Everyone Loves Losers
3. Oh, How It Rained
4. Goodbye
5. Into Temptation
6. This Bitter Earth
7. Waltzing's For Dreamers
8. Chances Are
9. You Are Not Alone
10. Let's Go Out Tonight
Transcribed by Evan Martin
SO FAR, SO GOOD FOR THE BOX STORY!
Yeah, I've been beating everyone up about this band, but check it out. The Box Story are one of three high school bands who have been selected to perform at the annual Grammy Career Day concert at Pace University on May 8 before an audience of over 1000 including Mayor Bloomberg, recording artists and members of The Recording Academy (NARAS). Hundreds of bands entered the competition and entry was open to any high school student in New York, New Jersey and Connecticut.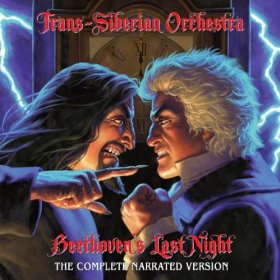 A Conversation with Trans-Siberian Orchestra's Paul O'Neill
Mike Ragogna: Paul, how are you?
Paul O'Neill: I'm doing so well, Mike. Thanks for having me.
MR: My pleasure. Paul what are you up to these days?
PO: Well, we're out on the road again even though the Winter tour just ended. This is our third year of touring. Last year, we hit all of Europe and this year we intend to hit all of America. We're also in the studio trying to finish up the next album called Romanov: What Kings Must Whisper. We're also developing this thing called Rock Theater, which is basically taking the coherent storytelling of Broadway and marrying it to the standards of vocals, musicianship, and the special effects of rock 'n' roll.
MR: Can you tell us more about all that?
PO: Well, Romanov was supposed to be TSO's first album in 1994, but when William Morris heard it, they said it was too good to be a rock album, so the intent was to turn it into a Broadway musical instead. But, as I said, we wanted to do so in a way that had more of the spectacle and musicianship of a rock 'n' roll concert. It was also a very timely story to tell in 1994 because of the things that were happening all over the world--the collapse of the Soviet Union, and the Berlin Wall falling.
MR: Paul, can you tell us a little bit about how and where you started out?
PO: Well, I grew up in New York.
MR: Did you? I did as well, name a street on Second Ave and I lived there.
PO: (laughs) Nice. For me, it was Astoria, Hell's Kitchen, and Flushing. Right now, though, I'm the only one in my family left in the city.
MR: How did Trans-Siberian Orchestra come to life from there?
PO: Well, back in 1993, Warner Bros. called up Atlantic and suggested that rather than producing and writing for other bands, that I should start my own. I agreed, but on the condition that they would allow me to do something completely different than the norm. When they asked me what that meant, I explained that I wanted to make a band that built on everyone that I've ever worshipped. Giving a third dimension to a song, like in a Rock Opera, is something I picked up from The Who. When I found out that the pinball champion was deaf, dumb, and blind, it gave the whole thing a new dimension. It was the same when I found out, after listening to "Heaven On Their Minds," from Jesus Christ Superstar, that the song was being sung by Judas.
MR: Right. Are you a fan of Jesus Christ Superstar?
PO: You know, I've always been jealous of Andrew Lloyd Webber and Tim Rice because what they did with that show was brilliant. They didn't have to explain who King Herod or Judas Iscariot was because it was all there in the show for you. There were rock shows that I saw in the '70s and '80s that thoroughly confused me when the band explained the plot to me after seeing the show. That's one of the things I wanted to be sure came through in our albums. In every TSO album that we do, we tell the story in a short story form, then we retell the whole story in a rhyming pentameter, which I blatantly stole from Oscar Wilde. (laughs) But when we perform it onstage, there's also a narrator there to guide the audience through the story. It's important to me that you know what's going on in the music.
MR: Now, TSO is known for the theatrical staging of its concerts, and there's already a certain level of production value and stage presence that people expect to see when they come to one of your shows. Can you tell us how you manage to come up with these show ideas?
PO: Well, the show usually comes in about five minutes. It then takes me about five days to write it, and maybe two or three weeks to put it all into a rhyming pentameter. Writing the music is usually the part that takes me a couple of months. The hardest part for me was always trying to make both the music and the lyric good enough to stand on their own apart from each other, that's why Night Castle was four years late. The band that cracked that code, in my opinion, is The Who with Tommy. I learned very early on in my career that writing a great song is only half the battle. You then need to write in vocalists to bring it to life. "The Music Of The Night," from The Phantom Of The Opera is great, and when you have an excellent singer behind it, it's brilliant. In Night Castle, I wrote the role of the Captain with Rob Evan in mind, who I saw in Les Miserables, and because I had eleven other male singers, I didn't think I needed to worry about who I cast in the role of his adversary. However, every guy I put up against Rob Evan, he ran over like a tank because his voice is so big and powerful. The easiest way to solve the problem would have been to create a way for Rob to play both roles, but that would have gone against the ideals of TSO. The first ideal is that the fans own the band. The second was to make the best possible album, sparing no expense and time, then charge the lowest possible price. Well, in 2009, Al Pitrelli saved the day when he suggested that I try asking Jeff Scott Soto who took over for Steve Perry in Journey. So, we flew Jeff in and once I heard him sing, I immediately asked him to be a part of the project, and he agreed. He came and recorded, and five weeks later, the album went gold. The point is I'm glad that I waited to find the right vocalists to bring the piece to life.
MR: Some of your shows also seem to circle around the Christmas theme.
PO: The whole Christmas thing was actually kind of an accident. I think Charles Dickens explained it best when he said that Christmas is too large a subject to take on in one book, that's why he wrote five. (laughs)
MR: Nice. Paul, the artwork and imagery that goes along with each TSO work is so beautiful and has become one of the things people love about the whole experience of your concerts and albums. Can you tell us about where that art comes from?
PO: Well, I always wanted my own artist because some great bands, including The Grateful Dead, had their own artists. Growing up my favorite artists were the Hildebrandt Brothers. They did the art work for The Lord Of The Rings, and they had the biggest selling calendars of all time. They also did what is, in my opinion, the most iconic piece of artwork in the 20th Century, and that's the original Star Wars poster with Luke Skywalker and Darth Vader. Everyone knows that's Greg Hildebrandt. As it turns out, Greg and I had a mutual friend who gave him my home phone number. One day I randomly got a call from Greg saying that he and his brother had listened to Beethoven's Last Night over 60 times without sleeping and they wanted to be the bands artists. The problem with that, was that I know that one of their large oil paintings can go for six figures, and TSO is about keeping the cost as low as possible. So, we had a meeting in New York and they agreed to do all of the artwork only for the cost of paint. That made their agent start banging her head against the fucking table. (laughs) We, obviously, paid them more than that, but it was amazing to just have the opportunity to work with them. It's great - once I describe the piece to them, I have artwork in a few days, followed by a huge oil painting. I am just in awe of Greg. He really understands TSO and the vision that we're going for.
MR: It occurs to me that you are also quite in tune with the music and shows that your fans want to see.
PO: I suppose that's fair to say, but it's interesting how we got to that point. The original plan for TSO was to do six rock operas, a trilogy about Christmas, and a couple of other albums. Ahmet Ertegun came to me and said that he could understand the six rock operas, but not the trilogy about Christmas. I explained to him that in addition to being a fan of The Who and Pink Floyd, I am very influenced by Charles Dickens and Victor Hugo who wrote about subjects that are larger than life. However, Dickens didn't write these stories from the perspective of the most powerful characters, but through the eyes of regular people. Dickens also wrote five books about Christmas. I told Ahmet that if it was too big a subject for Dickens to do in one book, it was too big a subject for me to do in one album. I also learned at a very early age that there's something very special about that time of year...even most of the major wars in our world history took a brief hiatus on December 24th. I told Ahmet that I was going to divide the Christmas albums into three sections--exploring the affect that it has on the world, exploring the fact that it's been going on for centuries, and finally how Christmas allows you to undo mistakes that you didn't think you could undo.
MR: Those are pretty ambitious concepts. And as I hinted at earlier, your Christmas music has become so wildly popular.
PO: Well, it's funny because most people wouldn't do a Christmas album until they've had multiple successes with other albums, but I wanted to try it because it intimidated me the most. In the entertainment world, Christmas is the Holy Grail. You know when you write Christmas music that you're competing with the best of the best. However, it has all turned out better than I could have completely imagined. When our record first came out in '96, it didn't sell, but Atlantic really thought that we were onto something. When we finished Beethoven's Last Night in '99, we started touring, and by 2001 the band had exploded.
MR: It must be rewarding in some way to be getting to share both your music and some music from great composers of the past.
PO: It really is. Most teenagers probably don't really listen to much Beethoven, but when they hear it with fresh arrangements and some new music, I feel like they're much more interested in the material. I'm sure if Beethoven and Mozart were alive today, they would definitely be using electric guitars and keyboards. So many symphonies treat Beethoven's work like its musical fossils. It was very much influenced by the instruments of the time.
MR: Right, something most people don't realize. Because you are able to present the music in new forms to older and younger demographics alike, do you have any advice that you'd like to share with new artists?
PO: First, I would say that, in my opinion, you don't go to college to become a professional musician or a recording artist. I don't know any professionals who got here because of their Master's degree. Rather than spending thousands of dollars to study at a school, use that money to buy Pro Tools and start writing music. I learned to write by studying some of my favorite writers of all time and listening to all of the music that I admired and finding a way to make them all better. In my opinion, there are three types of art--bad, good, and great. Bad art is everywhere, good art is something that you find and elicits some sort of emotional response from you, and great art makes you feel emotions that you've never felt before and transform you for the better. That was our intention as a band, and I hope that every new artist moves forward with that intention.
MR: Paul, thank you so much for spending some time with us.
PO: It really was all my pleasure, Mike. Maybe one of these days we'll bump into each other on the road.
MR: That would be terrific.
Tracks:
1. Overture
2. Midnight Narration
3. Midnight
4. Fate
5. What Good This Deafness Narration
6. What Good This Deafness
7. Memphistopheles Narration
8. Mephistopheles
9. What Is Eternal Narration
10. What Is Eternal
11. The Moment Narration
12. The Moment
13. Vienna Narration
14. Vienna
15. Mozart Narration
16. Mozart
17. The Dreams Of Candelight Narration
18. The Dreams Of Candlelight
19. Requiem (The Fifth) Narration
20. Requiem (The Fifth)
21. I'll Keep Your Secrets Narration
22. I'll Keep Your Secrets
23. The Dark Narration
24. The Dark
25. Fur Elise Narration
26. Fur Elise
27. After The Fall Narration
28. After The Fall
29. A Last Illusion Narration
30. A Last Illusion
31. This Is Who You Are Narration
32. This Is Who You Are
33. Beethoven
34. Memphistopheles' Return Narration
35. Mephistopheles' Return
36. Misery Narration
37. Misery
38. Who Is This Child Narration
39. Who Is This Child
40. A Final Dream Narration
41. A Final Dream
42. Ending Narration
Transcribed by Evan Martin
REAL LIFE. REAL NEWS. REAL VOICES.
Help us tell more of the stories that matter from voices that too often remain unheard.