Shining Star - Jessica & Ashlee Simpson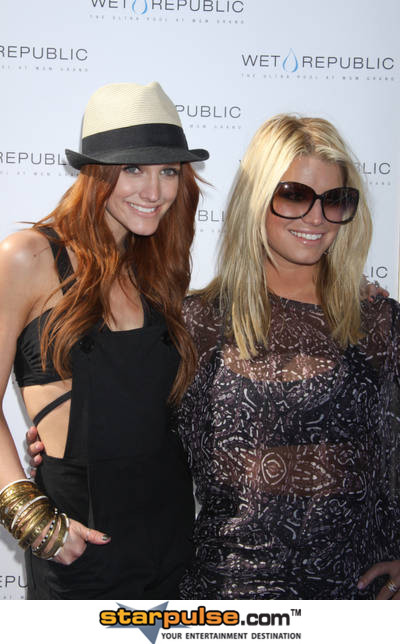 The Simpson gals sure know how to keep the moolah all in the family.
While Jessica Simpson can't seem to get a hit song on the charts (anyone remember "A Public Affair?"), the 30-year-old entertainer does have the ability to create a cash cow of a clothing line. Now, she's sharing the wealth with her little sis, Ashlee.
Perhaps taking a page out of the Olsen twins' book, the elder Simpson announced this week that Ashlee, 26, will aid her in designing a tween fashion line for her self-named clothing label.
Simpson told Women's Wear Daily that her younger sibling "brings a savvy rocker edge" to the brand. Jessica, who's engaged to former NFL player Eric Johnson, has made a bundle from her clothing empire - the line is reportedly worth a billion bucks.
Maybe the Simpson ladies' next attempt at a single should be a remake of "Sisters Are Doin' it For Themselves." It's gotta do better than that "A Public Affair" junk.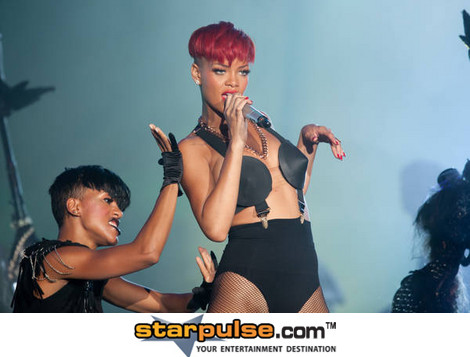 A memo to Rihanna: murder doesn't necessarily make for a good music video.
The Barbados native ditched her S&M gear this week to don the guise of a merry murderess in her latest music video. But one of the reigning princesses of pop lost some fans after they were horrified by the violent imagery depicted in "Man Down."
In the vid that premiered on BET on Monday, Rihanna is shown shooting and killing a man who had sexually assaulted her as he walks through a crowded train station.
While the red-haired singer, 23, defended the clip on Twitter, writing, "Very strong underlying message 4 girls like me!" and retweeting messages of support from fans, some organizations fumed at the fatal tale. Industry Ears wrote in a press release: "If Chris Brown shot a woman in his new video and BET premiered it, the world would stop. Rihanna should not get a pass and BET should know better. The video is far from broadcast worthy."
Relationship coach Marc Radov told FOX News, "Rihanna gets to have it both ways - accuse Chris Brown of domestic violence and be violent herself - because she's a woman." Hip-hop star Brown pleaded guilty to assaulting Rihanna back in 2009.
What happened to the Rihanna of yesteryear? The bubbly, teen belting out "Pon de Replay?" Somehow she got replaced by a vengeful killer. Someone should put whoever's behind this new Rihanna in lockdown - along with her "Man Down" character.
REAL LIFE. REAL NEWS. REAL VOICES.
Help us tell more of the stories that matter from voices that too often remain unheard.