While pop culture makes the 80s out to be all bad perms, neon, and saccharine pop songs, on a deeper level this was a profoundly transformative decade for the arts. The AIDS crisis brought about the foreboding feeling of the end of times, while feminism ruptured tradition and opened possibilities for a new relationship between genders. The exhibition "This Will Have Been: Art, Love, & Politics in the 1980s" gives a deep look at the fears and desires that pulsed throughout this tumultuous era.
In tandem with this exhibition, Yale University Press recently released "This Will Have Been: Art, Love, & Politics in the 1980s" Helen Molesworth's take on the 80s art scene, which is worth picking up for the images alone. Molesworth is the chief curator at the Institute of Contemporary Art (ICA) Boston and takes us through the gender, sexuality, and culture wars of the decade -- the "open wounds" that transformed our culture.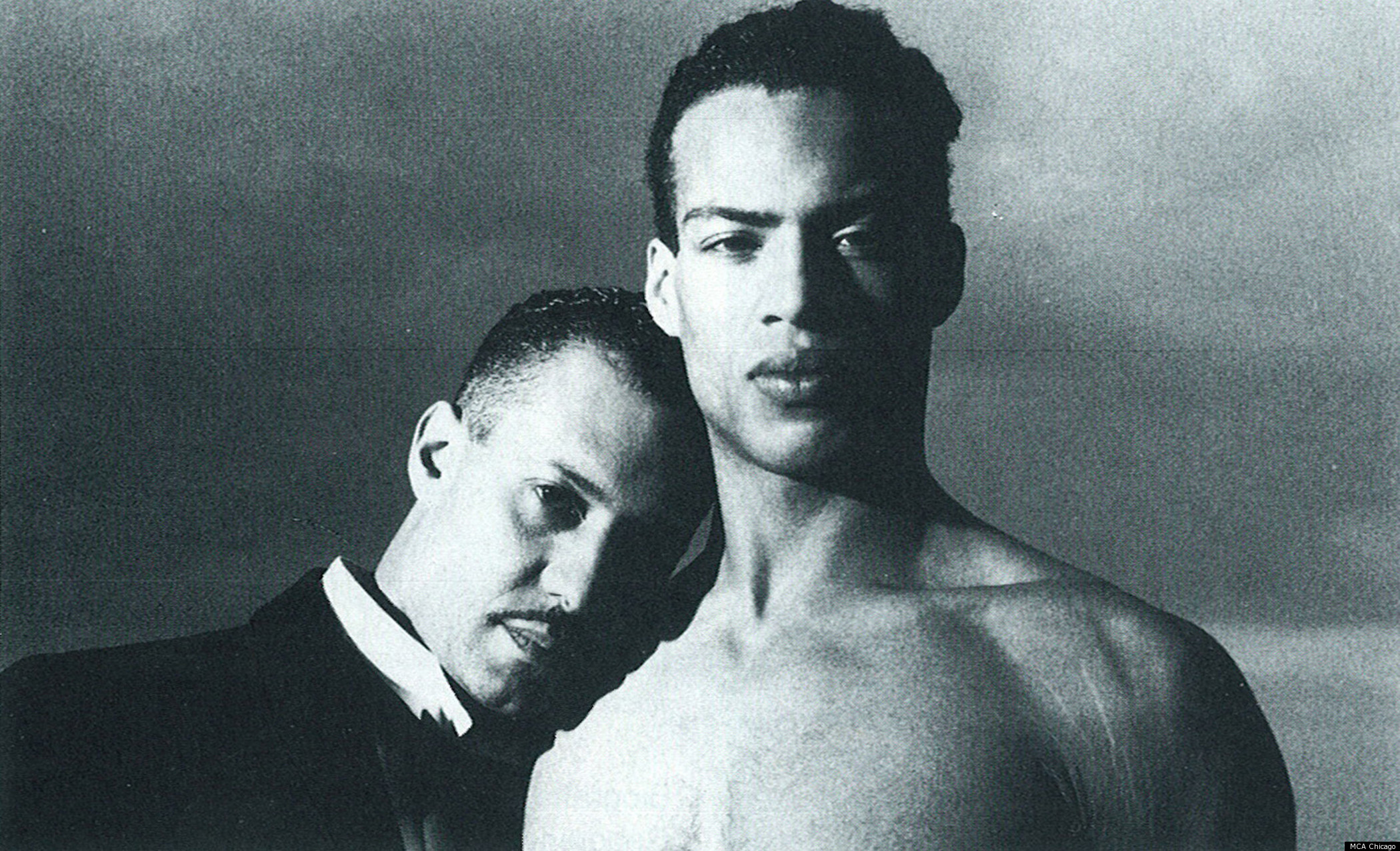 Isaac Julian, "Looking for Langston," 1989. By arrangement with British Film Institute, London.
The 80s ushered in a new era of conservative politics and postmodern ideas, creating a complex and increasingly material world. Molesworth writes that artists "came of age in a culture shot through with visual regimes designed to promote desire across a variety of spectra: desire for objects, for lifestyles, for fame, for conformity, for anti-conformity." It should come as no surprise that these artists came of age when color television was taking over; by 1972, half of U.S. households had one.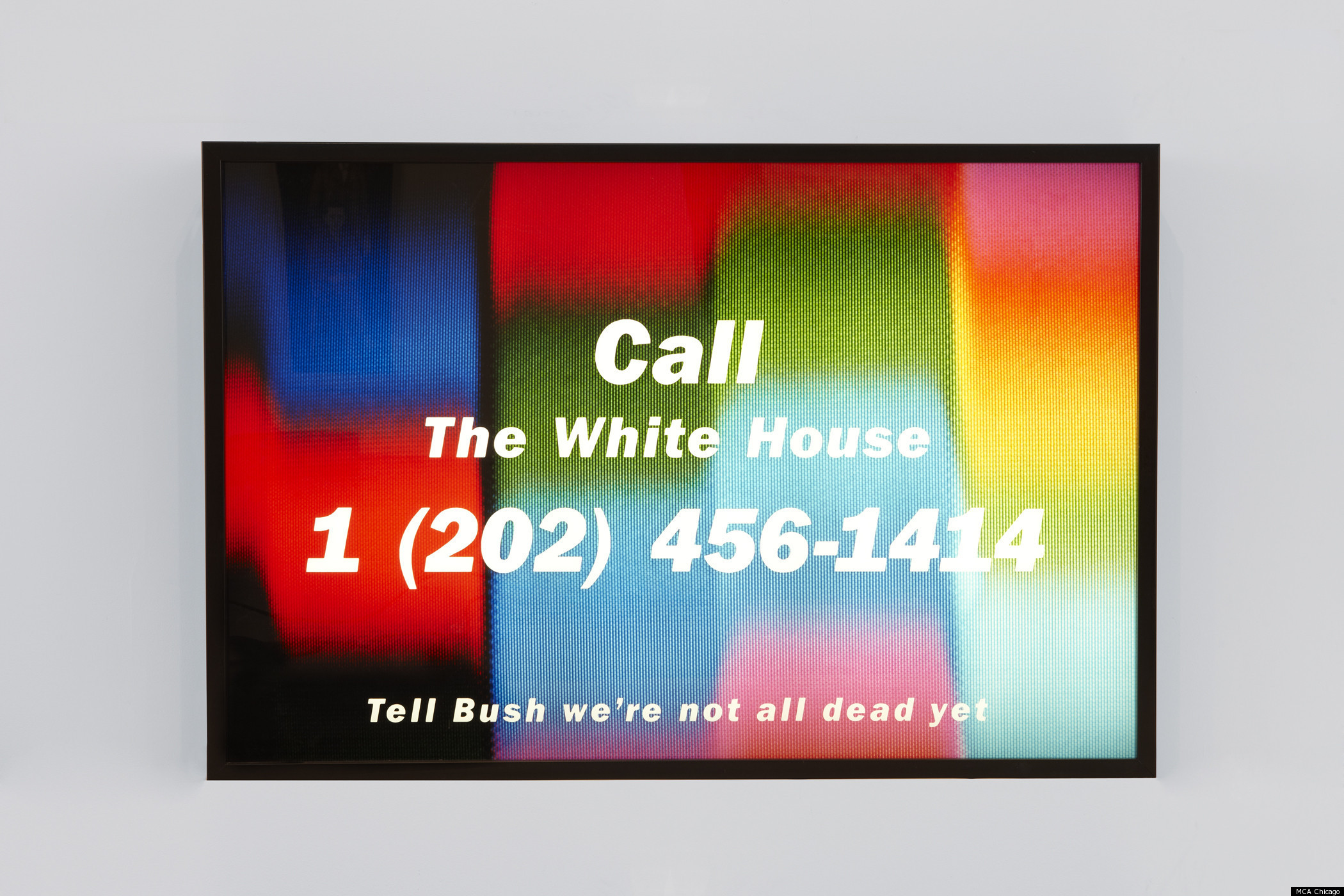 Donald Moffett, "Call the White House," 1990. Courtesy Marianne Boesky Gallery and the artist.
"The End Is Near" examines the end of painting, counter-culture, cultural hegemony and even history. The exhibition is divided into four thematic parts and contains 130 works that represent the tragic and the humorous, optimistic and pessimistic, reflective and revolutionary. "Democracy" focuses on the growing influence of the media and people of color over the government. "Gender Troubles" takes cues from feminism and queer theory in challenging gender norms and creating new sexual identities. Finally, "Desire And Longing" explores notions of desire, longing and loss in relation to artistic technique.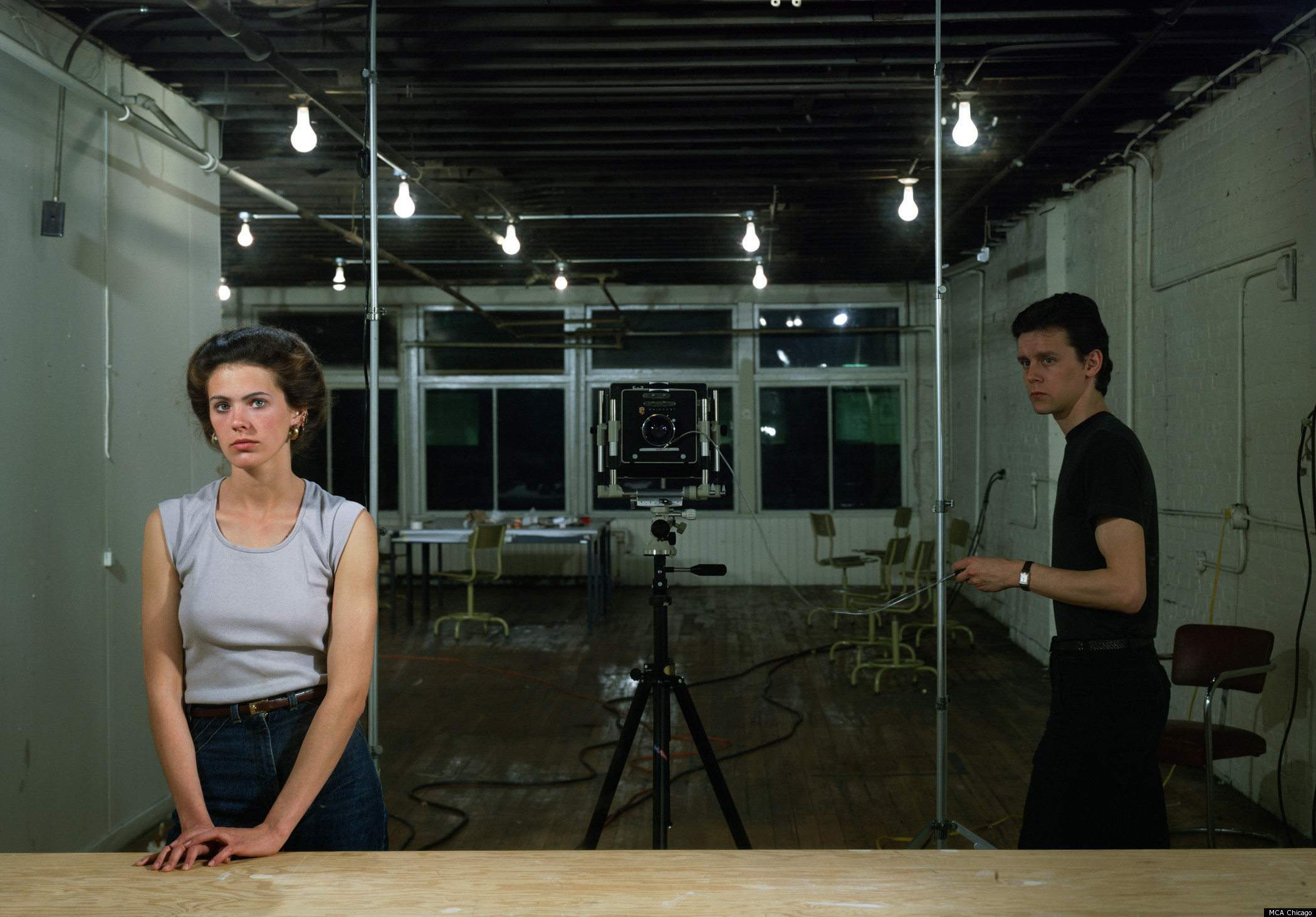 Jeff Wall, "Picture for Women," 1979. Courtesy of the artist.
This exhibition accesses the heart and guts of the 1980s, creating meaning from the chaos without ever oversimplifying it. The show also features many influential contemporary artists, including Jeff Koons, Cindy Sherman, Mike Kelley, Jeff Wall, Robert Mapplethorpe, Felix Gonzalez-Torres, and Nan Goldin, among others.
What artwork most captures the 80s for you? Let us know in the comments.
PHOTO GALLERY
MOCA chicago
REAL LIFE. REAL NEWS. REAL VOICES.
Help us tell more of the stories that matter from voices that too often remain unheard.
BEFORE YOU GO