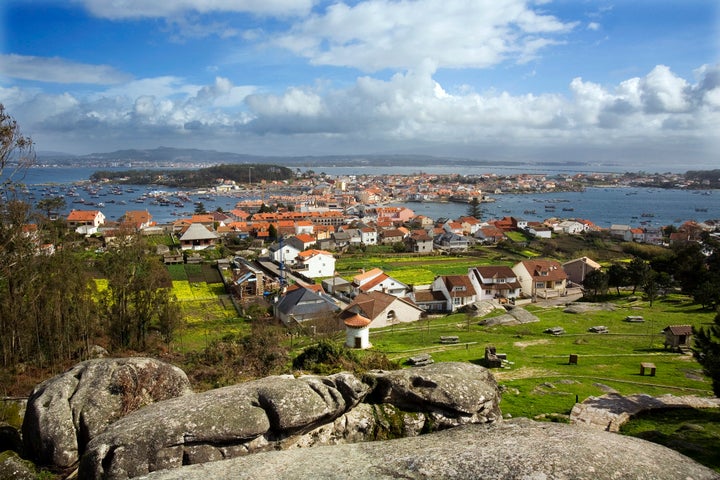 Most European wine tours include obligatory visits to the iconic French region of Bordeaux and the gorgeous rolling vineyards of Tuscany. But Galicia, the mountainous northwestern region of Spain? This obscure destination doesn't generally make the cut. Until recently that is.
Earlier this summer, Obama raised a glass of Pezo do Rei Ribeira Sacra at La Gala de la Hispanidad in Washington D.C. Not only did this toast result in this specific varietal from the Chachin Wineries almost immediately selling out, but it stimulated a rush of investors looking to produce in the region.
A trip to Spain may not be around the corner for all of us, but Galicia has definitely secured its spot on our European bucket list. In the meantime, expanding your palette at home has become much easier with the rise of wine delivery clubs.
Winc Wine Club delivers three bottles to your door each month so you can discover which regions and varietals best fit your taste. When you join Winc, you're immediately asked for your palette profile. Red or white? Fruity or oaky? Cheetos or cheese? Don't question the method; just fill in the required questions and let the experts take over. They curate each shipment according to your preferences so that you always receive wine that you'll actually enjoy.
You can expect a white and red with the occasional rosé or bubbly delivered straight to your door. It's the perfect way to stock your wine rack or throw a tasting night with friends.
And the makers at Winc are saying out with boring labels, and in with incredible artwork. Each bottle is labeled with unique art that you'll want to display even after every drop is consumed. You'll even get the background story behind each bottle and perfect pairing suggestions.
If you try out Winc today, you can score 3 bottles for just $26. Click here to snag this 45% off deal for HuffPo readers.
HuffPost is partnering with StackCommerce to bring you the deals you never knew you needed. This is not an editorial endorsement, and we earn a portion of all sales. If you have any questions about the products you see here or previous purchases, please contact StackCommerce support here.