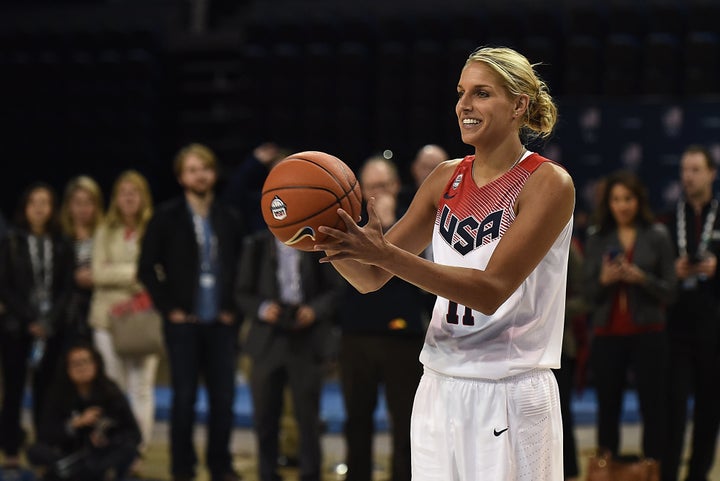 Elena Delle Donne is not a female basketball player. She's a basketball player, period. 
In a recent conversation with the Cut, the six-foot-five WNBA powerhouse expressed her many frustrations with the rampant sexism she -- and other women in the WNBA -- faces as an athlete in a male-dominated sport. 
"I just can't wait for the day where people want to talk about your skills on the court and not your looks," she told the site. 
Her frustrations are more than valid: Delle Donne boasts some of the most impressive stats in the game across both the NBA and the WNBA. In 2015, she was the WNBA's MVP for her killer season with the Chicago Sky. Her free throw record of 95% accuracy is one of the best in basketball history. As WNBA.com reported last summer, "her accuracy is virtually unmatched in basketball period, let alone women's basketball. Steve Nash (90.43%), Mark Price (90.39%) and Stephen Curry (90%) rank as the top three in free throw percentage in NBA history -- albeit with many, many more attempts than Delle Donne."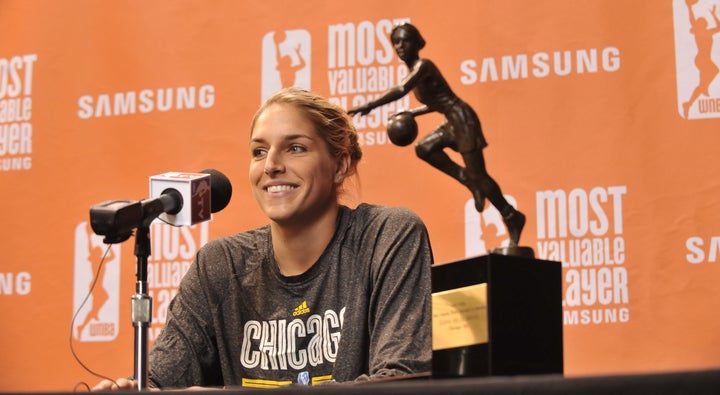 Her career before the WNBA was just as impressive: In her first year playing college ball, she was named both Player of the Year and Rookie of the Year, scored 2,000 points by her junior season of college and she led the University of Delaware Blue Hens to the NCAA tournament in her senior year. She did all of this while battling Lyme's disease.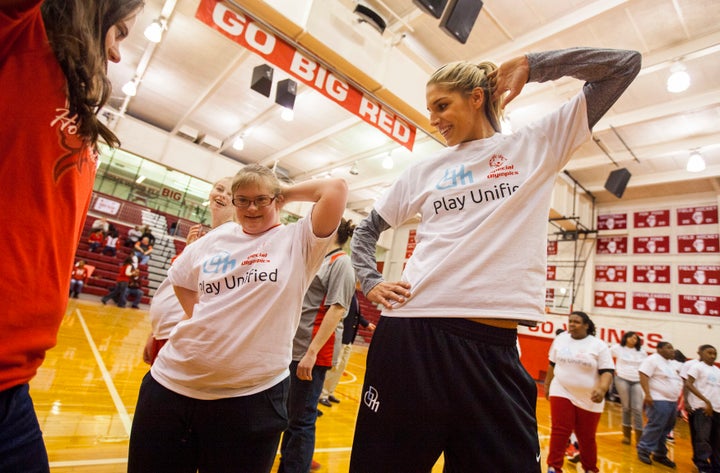 And yet, regardless of her phenomenally impressive record, one "Elena Delle Donne" search on social media shows just how much sexism she faces, with her gender and appearance serving as fodder for discussion instead of her raw and unstoppable skills. 
"I wonder how many times a Tom Brady is asked about how handsome he is, or J.J. Watt... it's something that us female athletes have to deal with all the time," she told the Cut. 
And according to Delle Donne, the solution is pretty simple: "It needs to be talked about."
"Continuing visibility and getting eyes on our game and the product that we put out there [is] the biggest way to get people to speak about the game and our talents, instead of always just being like, 'Oh, a female basketball player...' I'm a basketball player... they don't have to add that, they don't say, 'male basketball player,'" she told the site.
This off season, Delle Donne has kept busy by messaging Kobe Bryant and training for the 2016 Olympics -- she'll find out in April if she's representing the U.S.A. in Rio come summertime.
CORRECTION: An earlier version of this article said that the Blue Hens went to the NCAA championship in 2013. They went to the NCAA tournament in 2013 but did not compete in the championship game.
REAL LIFE. REAL NEWS. REAL VOICES.
Help us tell more of the stories that matter from voices that too often remain unheard.
BEFORE YOU GO
PHOTO GALLERY
Photos From The 2015 WNBA Season