Fact: Even Jim Halpert would be proud of a prank this masterful.
Caroline mined material from Dwight Schrute, everyone's favorite Scranton-based, beet-loving paper salesman: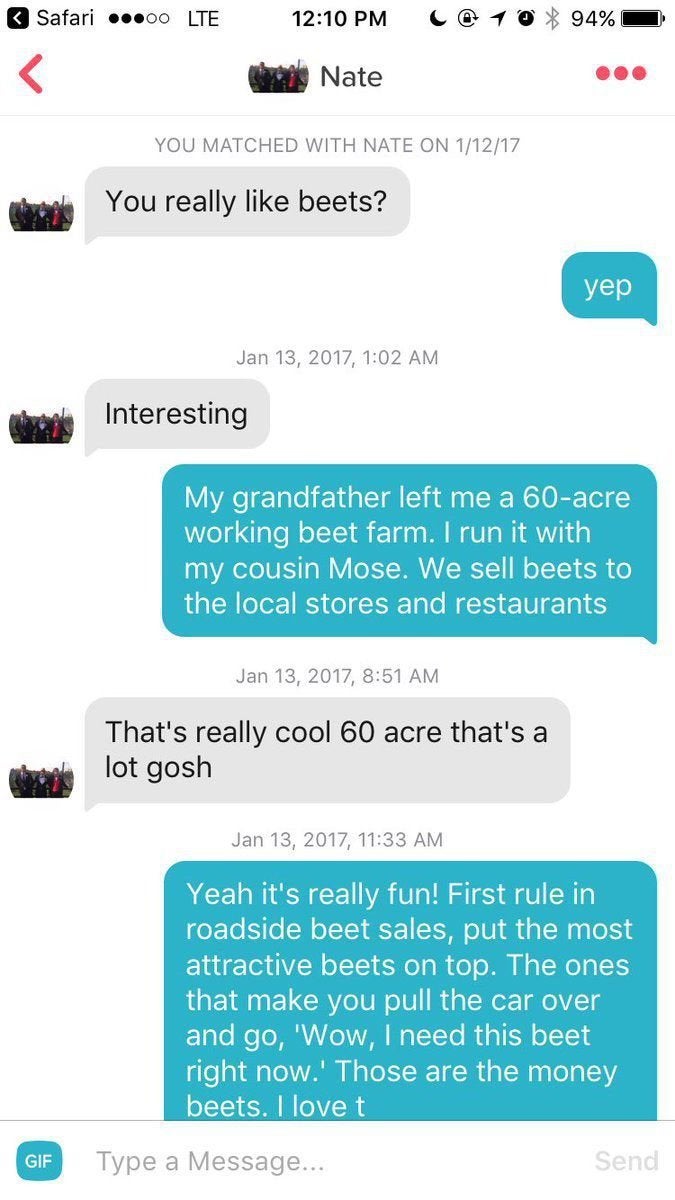 Nate was intrigued... (And clearly a good sport for engaging with a Tinder match this beet obsessed.)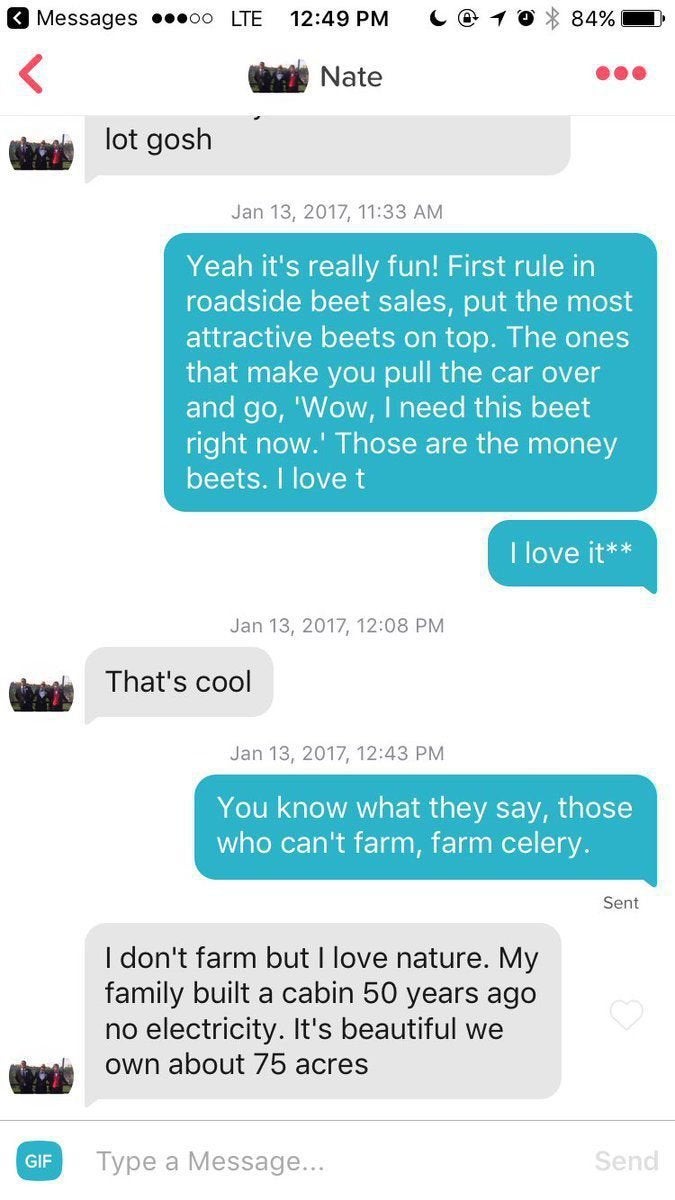 From there, Caroline took it to the next level: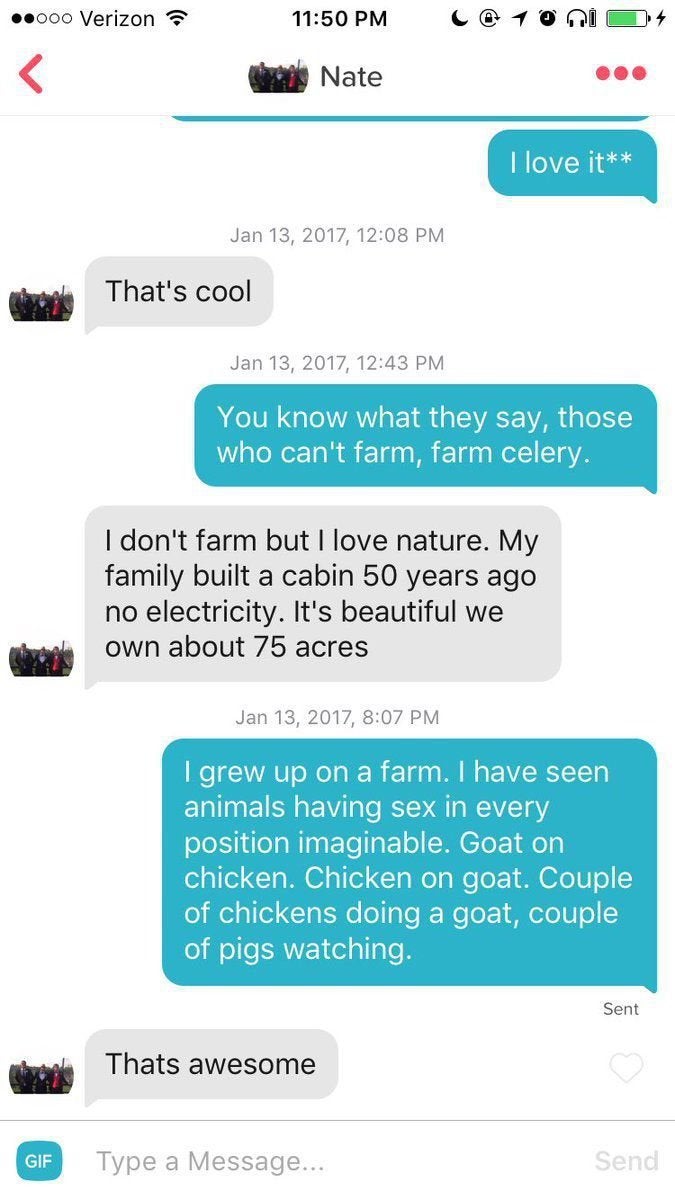 As of now, Caroline's tweet has racked up over 18,000 retweets and spurred on some equally hilarious responses:
The good news is, no one's feelings were hurt here. Caroline told BuzzFeed that once the tweet went viral, she messaged Nate to let him know she was not, in fact, a beet farmer.
"It was all in good fun," she said. "He thought it was hilarious and that it was cool that it was getting so many retweets."
Hey, we think she'd have Jim's approval on this one.
The Huffington Post reached out to Caroline for comment but did not hear back at the time of publication.