After white supremacist groups sparked deadly violence in Charlottesville, Virginia, hundreds of people gathered in cities around the country on Sunday to rally against organized hate. In New York City, one woman carried a poignant sign that read: "I escaped the Nazis once. You will not defeat me now."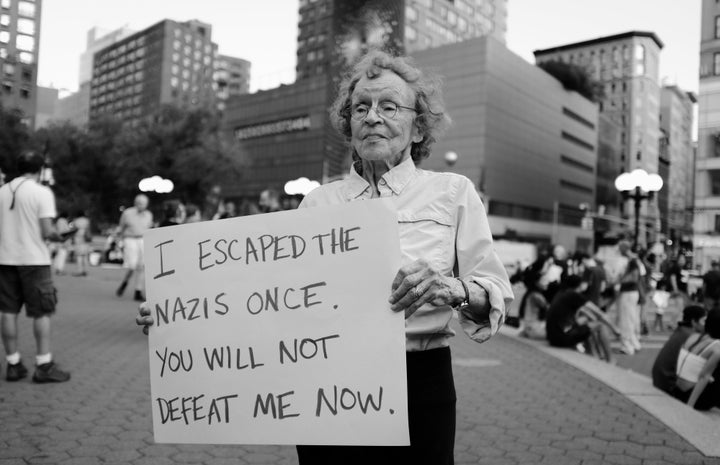 Photos of Marianne Rubin, 89, and her powerful sign quickly went viral, reminding Americans that the threat of white supremacy is not to be taken lightly.
"It was a tough day yesterday, but I was with friends," Rubin told HuffPost over the phone from her home in Westchester, New York on Monday. "Afterward I kept thinking, why does this have to be done?"
At least 917 active hate groups are currently operating across the country, according to a February 2017 report published by the Southern Poverty Law Center, a civil rights advocacy group.
SPLC defines hate groups as people harboring "beliefs or practices that attack or malign an entire class of people, typically for their immutable characteristics," including neo-Nazis, white supremacists, neo-Confederate groups and more. Though such groups had been declining since 2011, SPLC found that they spiked in the last couple years during the presidential election.
For Rubin, the presence of white supremacist groups in the public arena carries disturbing echoes of her childhood as a Jewish girl in Nazi Germany.
Rubin remembers Nazi soldiers coming to her apartment when she was six years old and attacking her family.
"I knew something bad was happening," Rubin told HuffPost. "They marched in and they pushed me down. Then they pushed my father down, and I saw him lying there." The men proceeded to an apartment upstairs, she said, at which point the young Rubin shut and locked the front door.
"My father never forgot it, and he thanked me for many days," she said.
Rubin and her parents managed to escape from Germany in the late 1930s, fleeing first to Italy then to France and finally making their way to the U.S.
But not all of her family survived. Her grandmother, who initially left Germany with them, went back to try and help other family members escape. She died in the Terezin concentration camp in what was then Czechoslovakia.
On seeing the reemergence of neo-Nazi and white supremacist groups today, Rubin said: "It sends me beyond belief."
The 89-year-old said she hung up her sign from the rally outside her front door for all to see. Its message, she said, is directed to President Donald Trump.
Finally, in a statement on Monday, the president said: "Racism is evil, and those who cause violence in its name are criminals and thugs, including the KKK, Neo-Nazis, white supremacists and other hate groups that are repugnant to everything we hold dear as Americans."
But despite his efforts to distance himself from Saturday's violence, the streets of Charlottesville were littered with evidence of the president's tacit cultivation of the far right. Underneath the statue of Confederate Gen. Robert Lee in Emancipation Park were protest signs with messages like "The Jewish Media Is Going Down," "The Goyim Know" and "We Support President Donald Trump."
With a fiery spark and a touch of humor, Rubin said she'd like to tell the president: "Fuck you."
"My kids know what I mean," she said, laughing. "I mean, 'Don't do what you're doing."
Related
Before You Go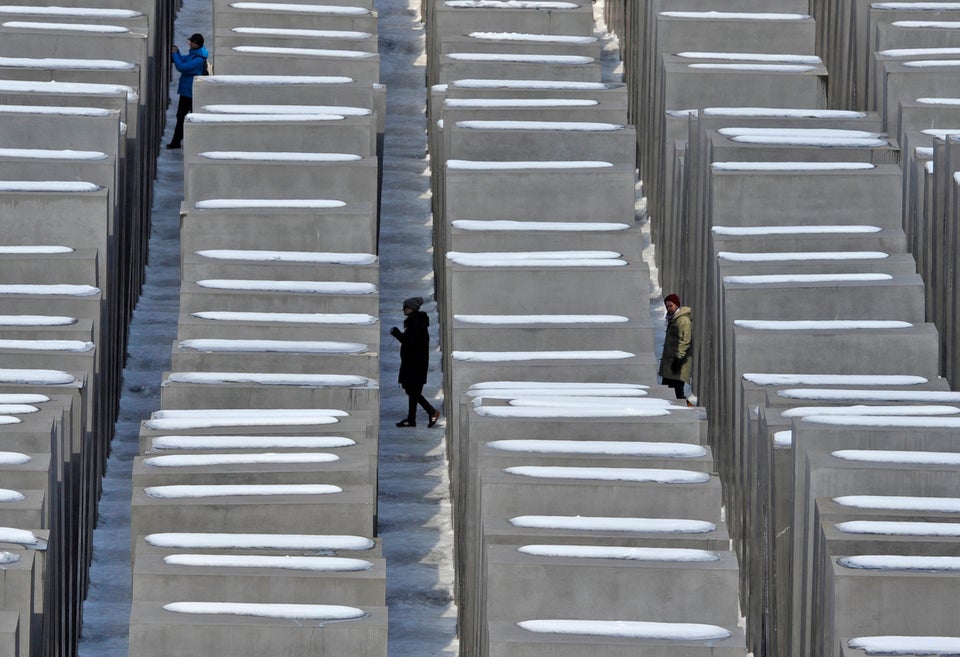 Holocaust Memorials
Popular in the Community