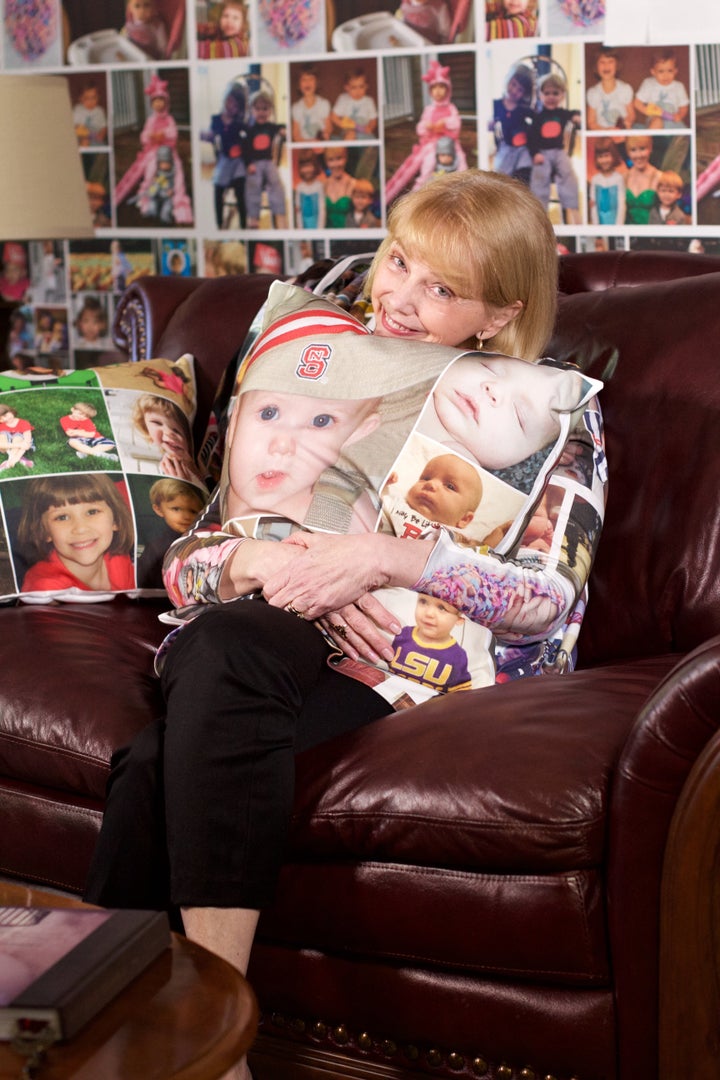 Carmen Baugh, 66, is living proof that you can't have too many pictures of your grandchildren on display. The grandmother of two from Raleigh, North Carolina is staking claim to the title of "World's Proudest Grandma" after she decorated her home with wallpaper, floor-length curtains, throw pillows and tablecloths printed with photos of her grandkids. She even has custom-made clothes of her grandkids' photos that match the walls and curtains.
"When I stand against the wall, my husband says that I just blend in and disappear," she told Spoonflower.com, a site that lets customers design, print and sell their own fabric and wallpaper. "All you can see is my head."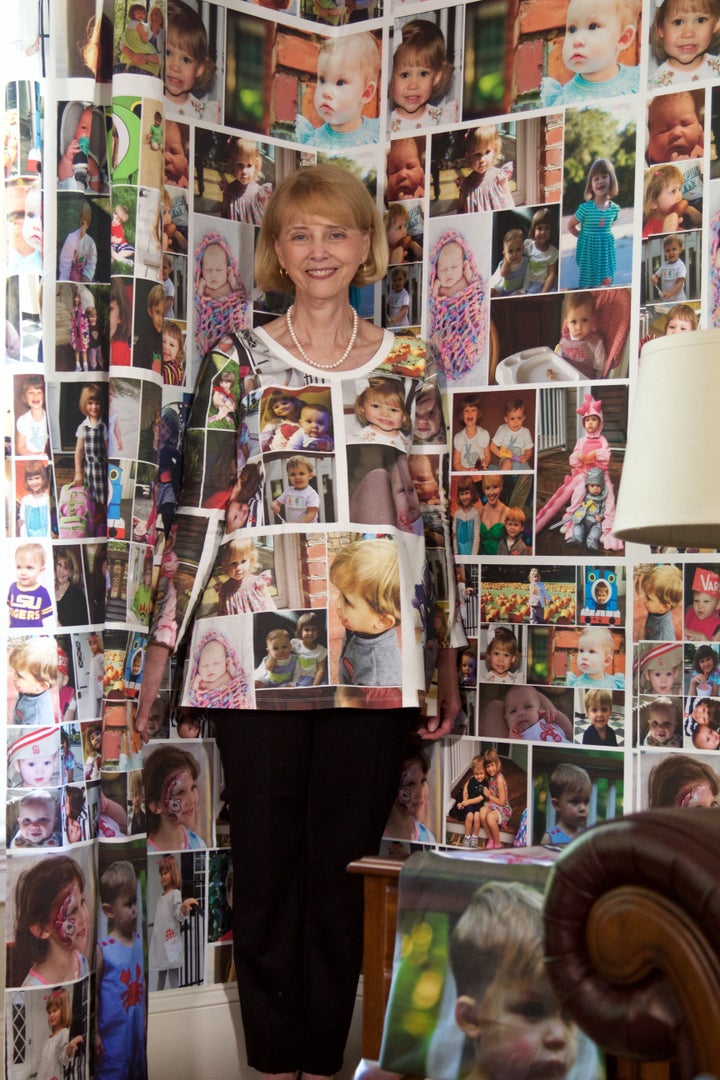 So how did this come to be? Baugh's daughter Kelly works as the office manager of Spoonflower and Baugh had just recently moved to Raleigh to be nearer her grandkids. The living room needed to be decorated, she said, and so the idea was born.
Baugh made her outfit – "a long shirt" – and sewed the curtains herself. The Spoonflower staff helped her put up the peel-and-stick wallpaper. There are more than 30 photos now covering 158 square feet of wall space in the living room. While she calls it her "Sistine Chapel moment," we're thinking it's more like the "Great Wall of Grandma."
Readers, what do you think?
Related
Before You Go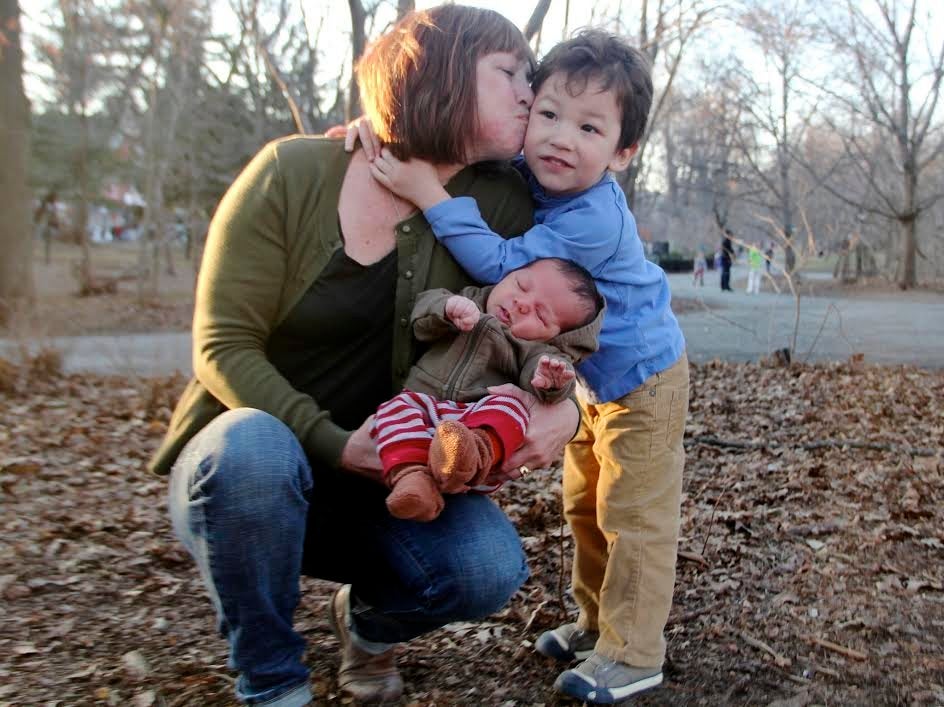 Oh, Those Cute Grandkids