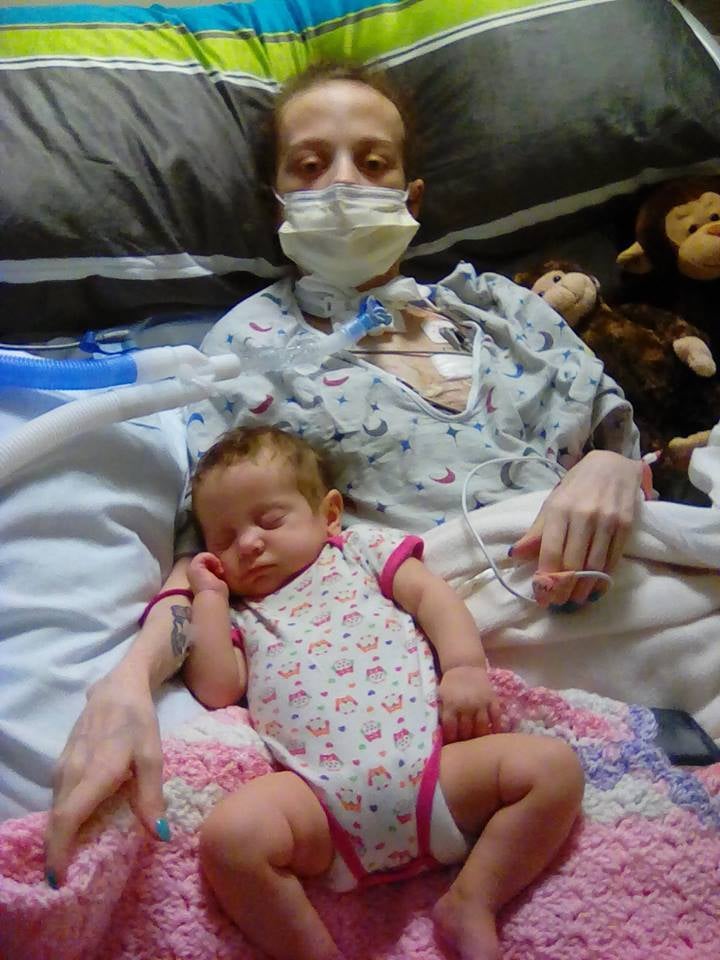 I remember her curls. The smile on her upturned face. The way that she and her brothers would run around in circles, giggling, and chasing each other around their grandparents' living room. She was just a toddler then, about two or three years old but already so beautiful. She looked like a cherub in the paintings of old with her big blue eyes and her golden ringlets.
We would visit them as often as we could. My husband and I were just dating then, and we were just kids ourselves, 18 and 17 years old, respectively.
That she was the grandchild of the woman my husband's grandfather had married late in life, did not matter. We loved her like family. Whether or not we were blood-related, we loved them all just the same.
There was something different about this little one that we all knew and took notice of.
And as she grew, it would always be a cause of issues with her health, and it would always be a cause for concern. But locked in her heart, Rebecca had a desire: the desire to be a mom.
For most of us, getting pregnant is a decision we make with care but with little concern to our health. For some of us, having a child is harrowing but not death-defying. For Rebecca, her decision to become a mom was to go against unbeatable odds. Her story is a testament to God's grace and shows just how far a woman is willing to go for the love of her child. Her ordeal began, when at 34 weeks pregnant, Rebecca was having trouble breathing.
She was ushered into the hospital for an emergency C-section to remove her premature baby.
The operation was successful, and Baby Scarlett was born on March 7, 2016 and, though small at 4 lbs 2 oz., she was born beautiful and perfectly healthy. Rebecca, however, would not be heading home. She would have to get over her pneumonia first.
She was dealing with seven different types.
Her fiancee was entrusted with little Scarlett, as it was clear that Rebecca would not be able to leave the hospital anytime soon. As time passed, she began to go into respiratory failure, and it was clear that she would need a new set of lungs. Machines hummed and tubes snaked across the bed and into Rebecca. Meanwhile, those of us who were family, prayed to God like we never have before. We asked anybody we knew to pray and to pray hard. We breathed thanks to God for what He was going to do. I was sick with mono and would only have made things worse if I was to come visit.
There was nothing we could do but pray and wait.
During her hospital stay, Rebecca lost her apartment. And with her apartment, her things were cast to the four winds. She was moved to different hospitals throughout her ordeal, including Ruby Memorial in Morgantown, West Virginia, Winchester Hospital In Virginia and the University of Maryland Hospital in Baltimore.
Despite the difficulties in getting a new set of lungs, Rebecca went into surgery for her bilateral transplant after just three weeks of waiting. We credit God for this entirely. Though weak and sick, Rebecca made it through the surgery intact. Meanwhile, her little one was growing chubbier and cuter. A quick glance at Scarlett, and I was reminded of her mama when she was a little one.
During the months while Rebecca was in the hospital, it was very hard on her that she didn't get to see her little one very often. She missed out on the opportunities most mothers get to hold their babies and to spend time soaking in their precious smiles. It was vital, instead, that Rebecca recuperate her health in order to be with her baby later on.
In addition to having a trac, it was necessary that Rebecca be placed on an ECMO machine, which allows the heart and lungs to get better and to rest. After the blood is drawn from the vein, the ECMO machine removes the carbon dioxide, adds in oxygen, warms the blood and returns it back to the artery, pumping it through the body. This is done to bypass the heart and lungs so they both can rest together. She had to receive this treatment for a month.
Eventually, miraculously, Rebecca began to regain strength.
On August 1, 2016, her family, fiancee and a pastor came to her hospital bed for a special occasion: to perform a wedding ceremony. Her fiancee, Matthew Rollison, along with the pastor, both wore gloves and surgical gowns as they stood by Rebecca, who was sitting up in bed. The officiate asked them to repeat after her. As they did, they recited the vows, promising to stick with one another through sickness and in health, for richer and poorer, until death do them part. The ceremony ended with a kiss and some cake. Though Rebecca did not get to go home with her groom, she was Mrs. Matthew Rollison, nonetheless. Their ordeal before marriage was more than most couples will face afterward.
Seven months after admittance to hospital, Rebecca was released to go home to be a wife to Matthew and a mom to Baby Scarlett. She continues to need rehabilitation to be able to walk again, but for her, no sacrifice was too great to realize her heart's desire of being a mother. Imagine the difference it would make if all children were blessed by a mother who would love them and go to such lengths for them. May God get all the glory for carrying their little family through all of this and for how He answered prayer.
Rosa Hopkins writes for www.lifeinsidethehouseontherock.com and is the co-host of, 'The Joe and Rosa Show' on WDZY, AM & FM, Richmond, VA. She is a radio recording artist, producer, songwriter, musician, singer and co-founder of Great Commission Records. She lives in the hills of WV with her husband, miracle baby, Jack Russell and a shapeless hound named Lou.
www.facebook.com/rosahopkinwriting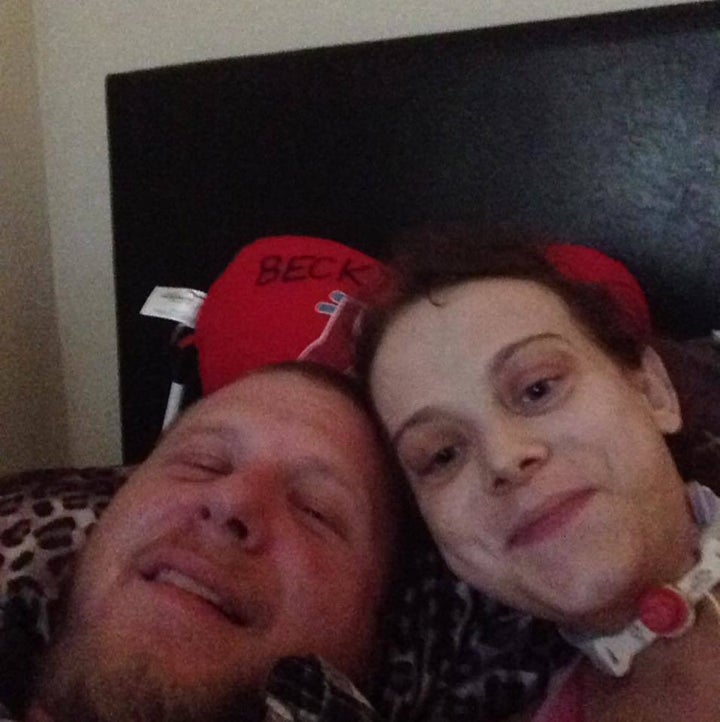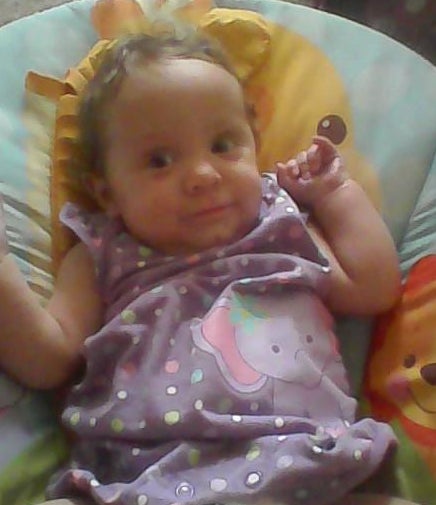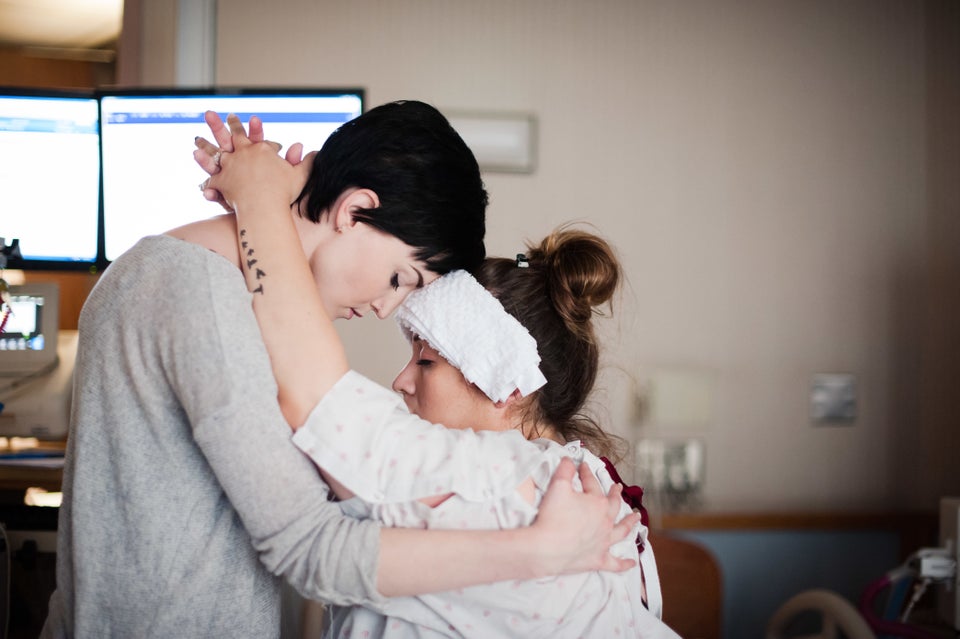 Moms' Incredible Strength In Childbirth