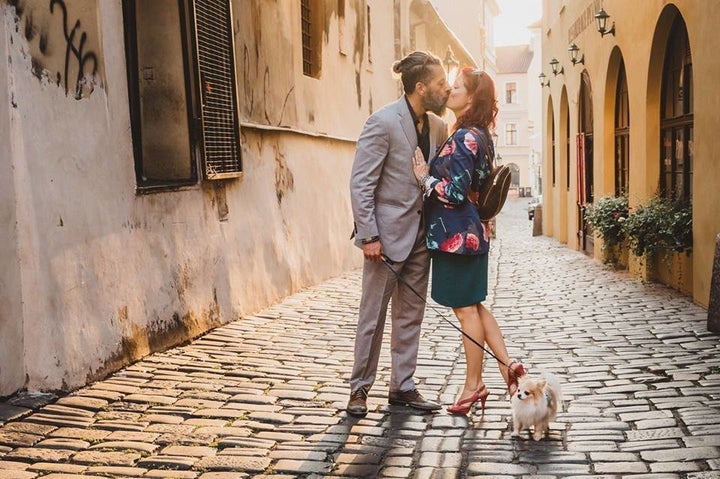 When a travel blogger plans a proposal, you better believe the location is going to be spectacular.
And that certainly was the case when Sonja Lishchynki, the woman behind Montecristo Travels, popped the question to her longtime boyfriend Stefan Dumas at sunrise on Sept. 14 at the Charles Bridge in Prague.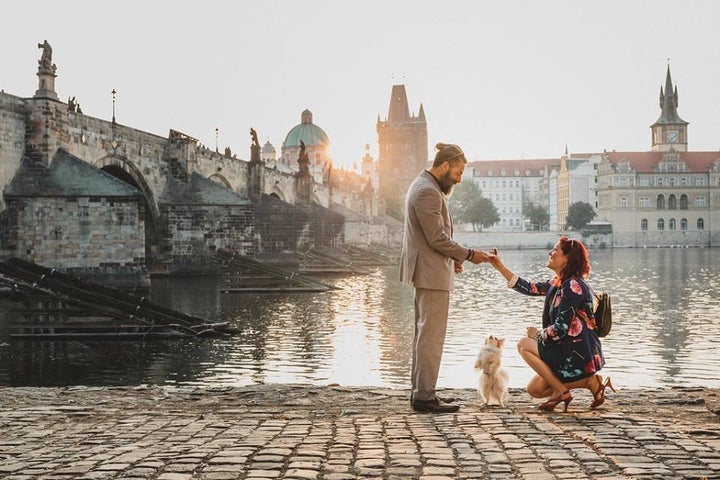 Sonja poured her heart into the picture-perfect proposal, which took two years to plan. All the hard work paid off when she got down on one knee and he said, "Yes!"
"Stefan was elated and surprised ― but not surprised at the same time because we've never done anything in a traditional way," Sonja told The Huffington Post. "He cried. He was overwhelmed I think. But also elated and joyous. I think he was taken aback by how much it meant to him."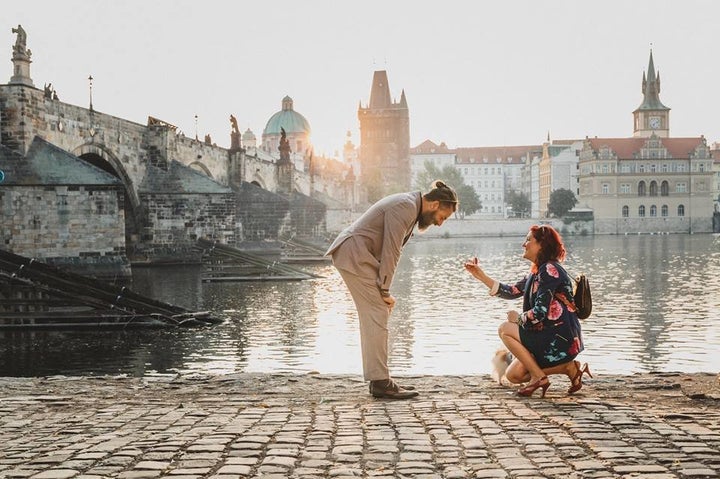 Perhaps the most romantic part of the proposal was the engagement ring and the story behind it. Stefan is a descendant of French author Alexandre Dumas, who wrote famous novels such as The Three Musketeers and The Count of Montecristo. When Sonja and Stefan were dating, he mentioned one of his biggest regrets was that he never had their family signet ring ― which was lost when the Dumases immigrated to North America ― remade before his dad died.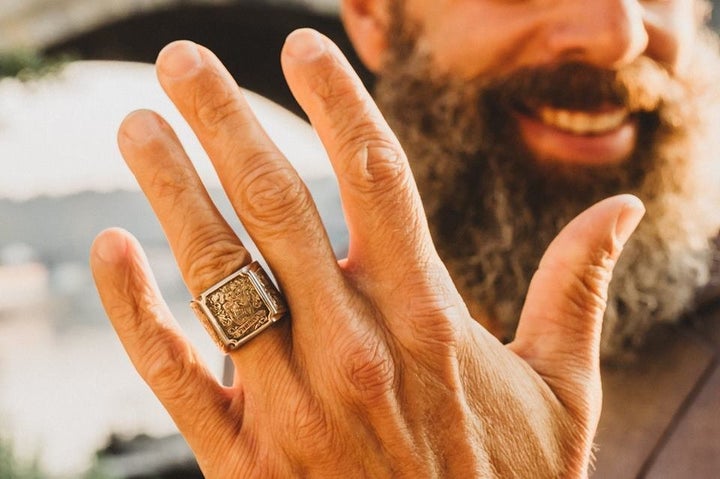 "Maybe [it was] sold for passage fee or maybe [it was] just lost. I regret never looking up the details and having a new one made for Dad before he died. He would have liked that. I would have liked that," Stefan told Sonja years ago, according to her blog post about the proposal.
So Sonja was determined to make it happen. She searched for any and all descriptions of the ring in the Paris archives and La Fondation Dumas. She even hired a retired Hungarian master jeweler living in Vancouver to handcraft the ring to make it as authentic as possible. In all, the process took 18 months.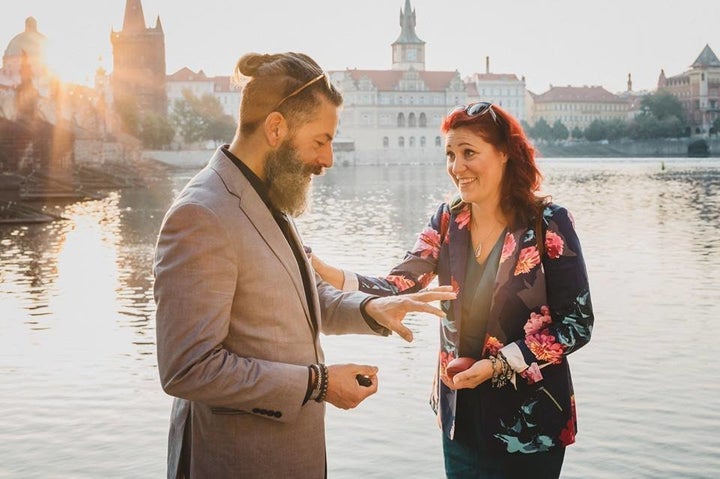 As for the actual proposal, the couple was in Prague with their canine travel companion Montecristo to attend a friend's wedding. One day, they got up early for a 6:30 a.m. photo shoot ― to avoid tourists ― with Sarah Stein of Flytographer, who was in on the plan. The couple had used the Flytographer photo service previously for shoots throughout their travels, so Stefan wasn't suspicious of having a professional photog on hand.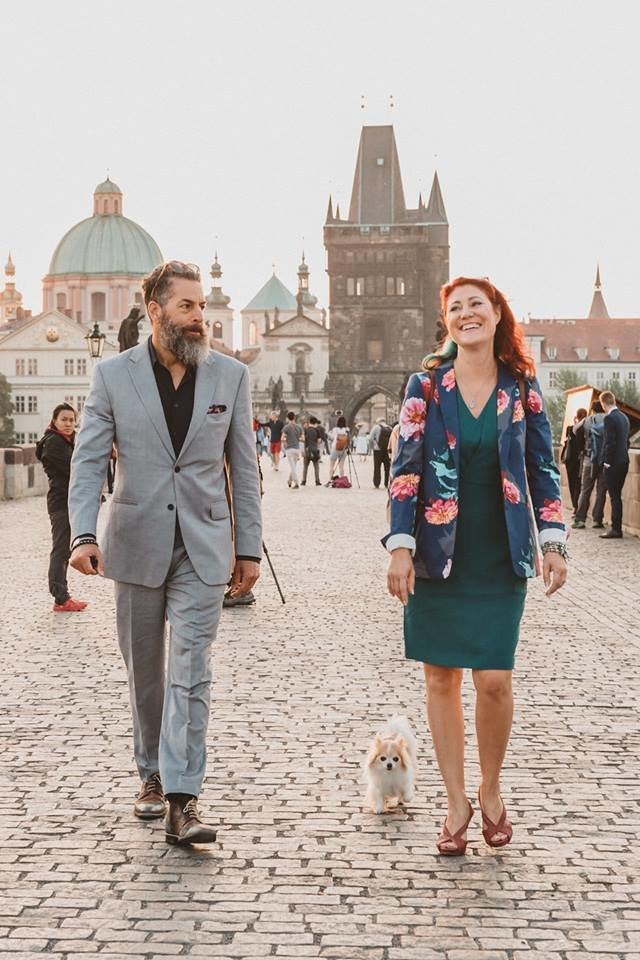 They were standing by the water when the photographer said on cue, "I know you prefer photojournalistic shots but I do think a few posed photos would be really great here if that is okay?"
While setting up the shot, Sonja paused to grab some water from her bag because "Montecristo looked thirsty." In reality, that little white lie gave her time to slyly pull out the ring box and officially pop the question. Stefan's tearful reaction to the surprise couldn't have been more heartwarming.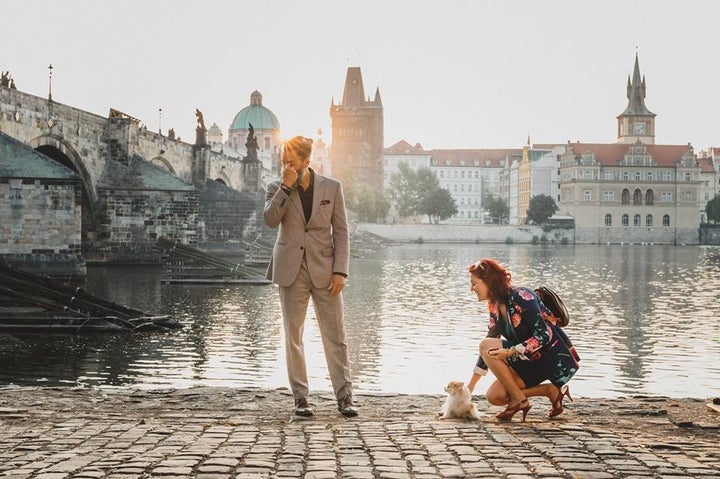 Neither Sonja nor Stefan had intended on getting married, but traveling to other parts of the world where their common-law status might not be recognized in case of an emergency made the couple rethink their choice.
"After all our mutual talk of how it wasn't important, that common law was just fine, it sunk in that, indeed, we did want the world to recognize our relationship ― not just Canada where [we live and] common law is accepted," Sonja told HuffPost.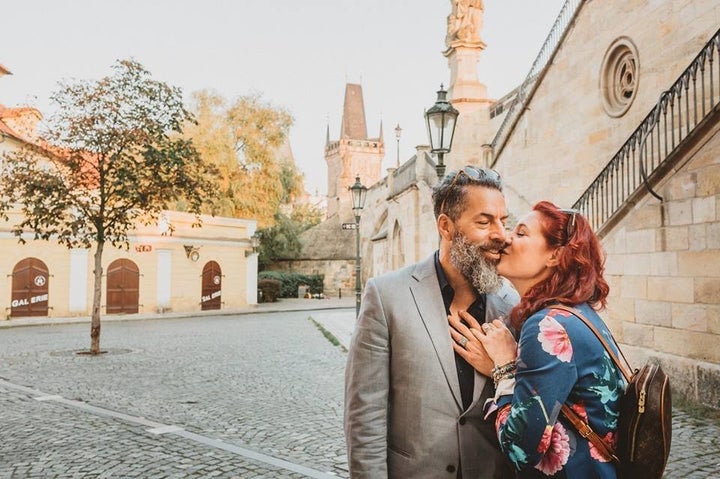 For the full proposal story, head over to Montecristo Travels. Below, more photos from the couple's photo shoot in Prague.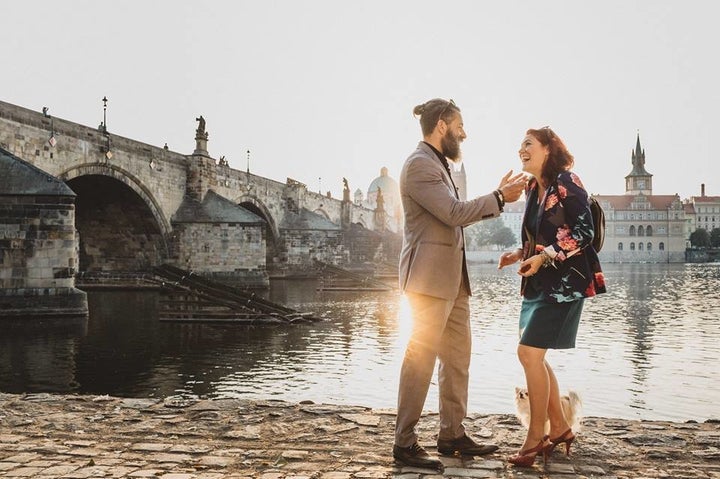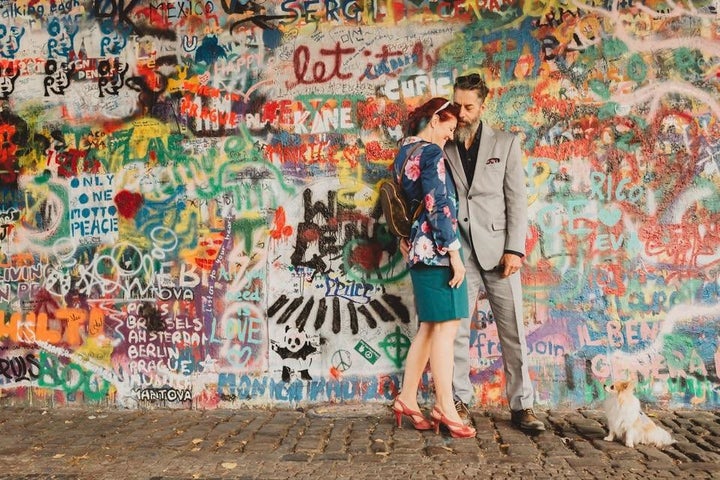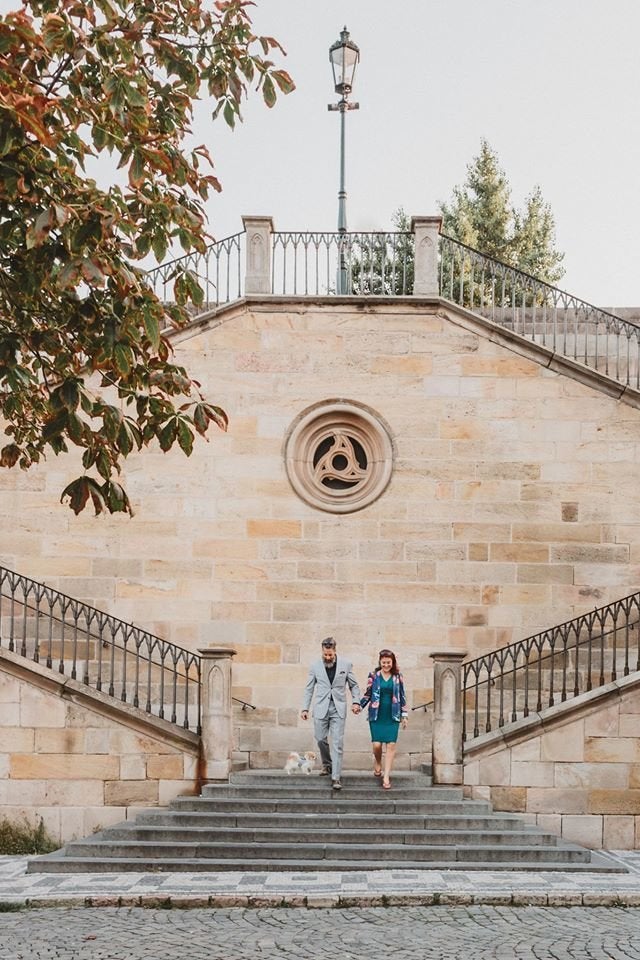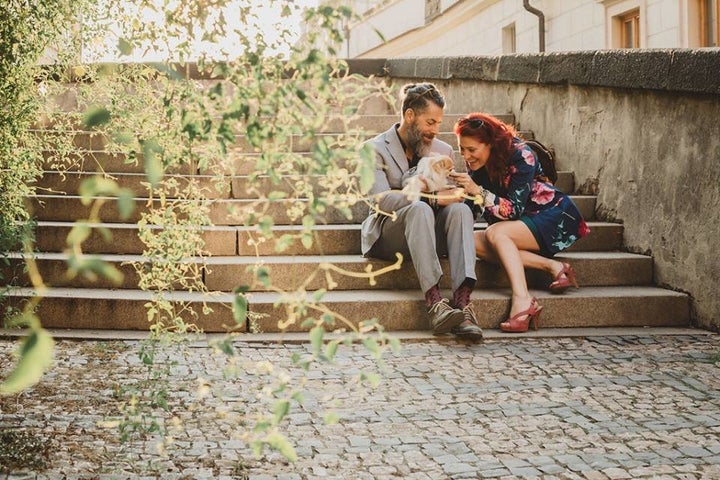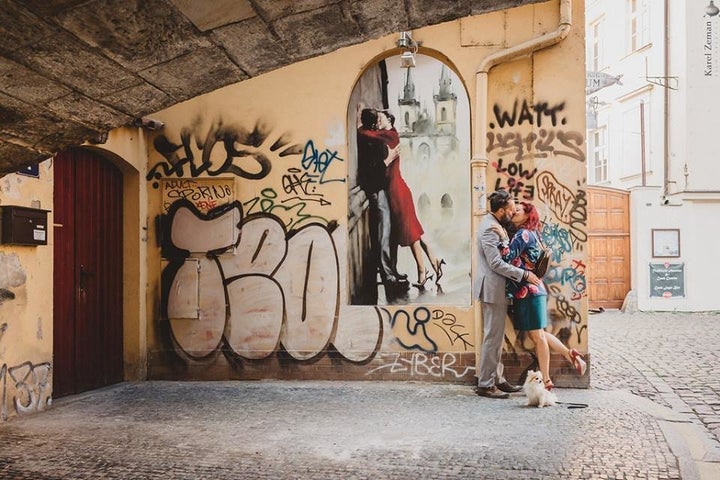 Related
Before You Go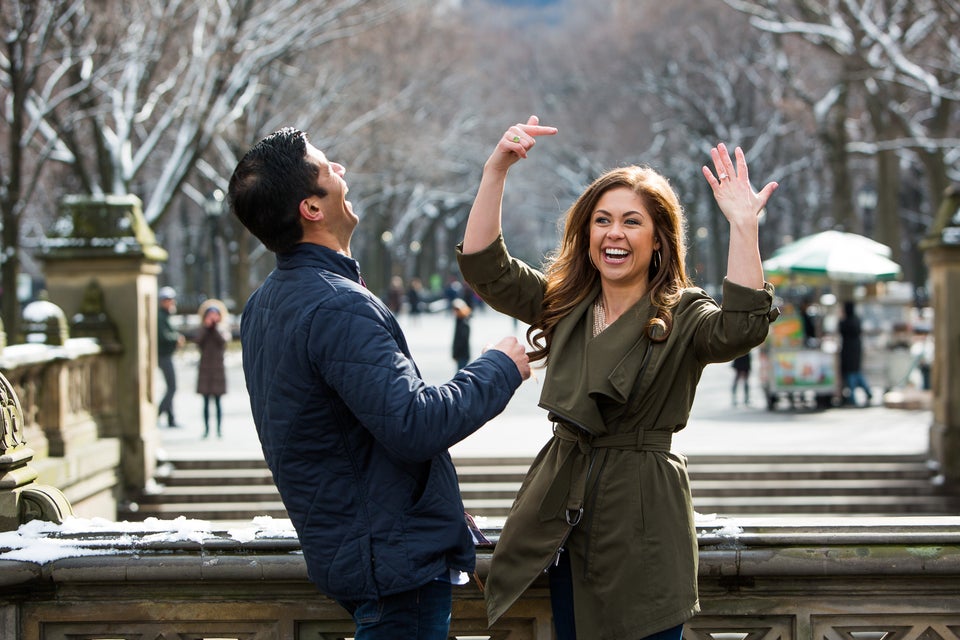 Best Proposal Reactions