One June 26, Waikato-based radio station The Breeze posted a photo of fitness coach Liz Krueger in a killer dress to its Facebook page. The post read: "[Krueger] got treated rudely by other women at the wedding who saw her as a target for wearing this dress," and asked its followers, "Did she bring ANY of this on herself by wearing this dress to a wedding?" Apparently, Krueger had her butt smacked, and had beer purposefully spilled on her at the reception.
(And to be clear: no one ever brings harassment upon themselves because of their choice of clothing.)
The post has since elicited hundreds of responses, with many of them veering into the realm of slut-shaming.
One commenter wrote, "I do feel the dress was more appropriate for a club; it is an 'I want attention dress,'" while another felt the need to contribute this to the conversation: "She's old enough to know better and the designer (?) should be shot."
There were also plenty of supportive responses, too. "Women should never be harassed or bullied for what they wear. Shame on all the haters," one commenter wrote.
Shortly after the The Breeze shared her story, Krueger identified herself in an Instagram post, with a perfect "IDGAF" response: "Good thing for thick skin, being able to laugh at things and not take it personally," she wrote in the post's caption.
Krueger is also turning her experience of being shamed by other women into a kindness movement with the hashtag #KruegerKindness, which she also introduced on her Instagram page:
I'm going to actively make it a priority to do good things for other women, every single day from here on out. I'm hoping to inspire others to do the same, just as I have with fitness journey.
Kruger's experience is a much-needed to reminder to "#KillEmWithKindness" -- and wear whatever the hell you want.
Before You Go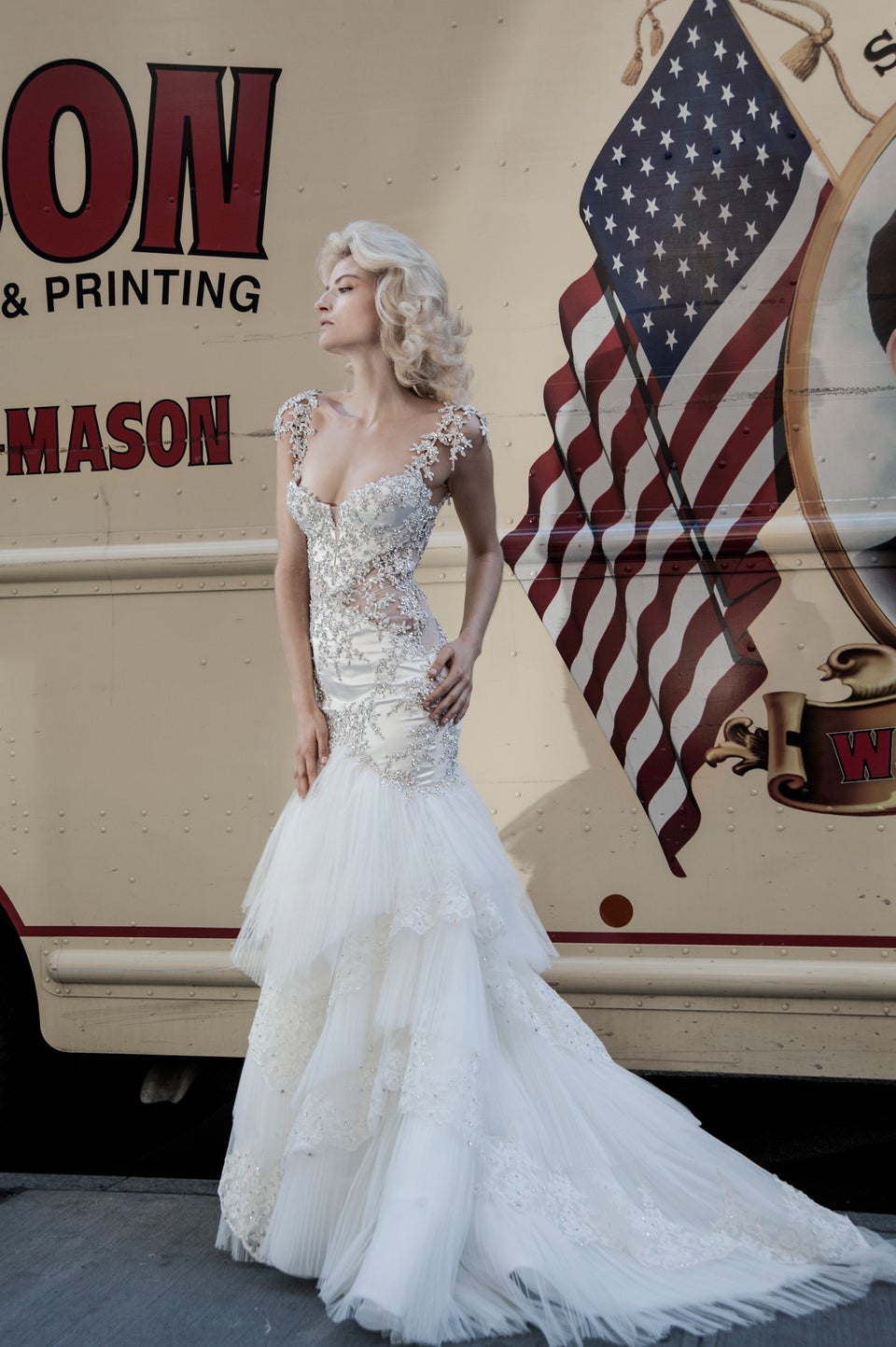 Sexy Wedding Dresses
Popular in the Community