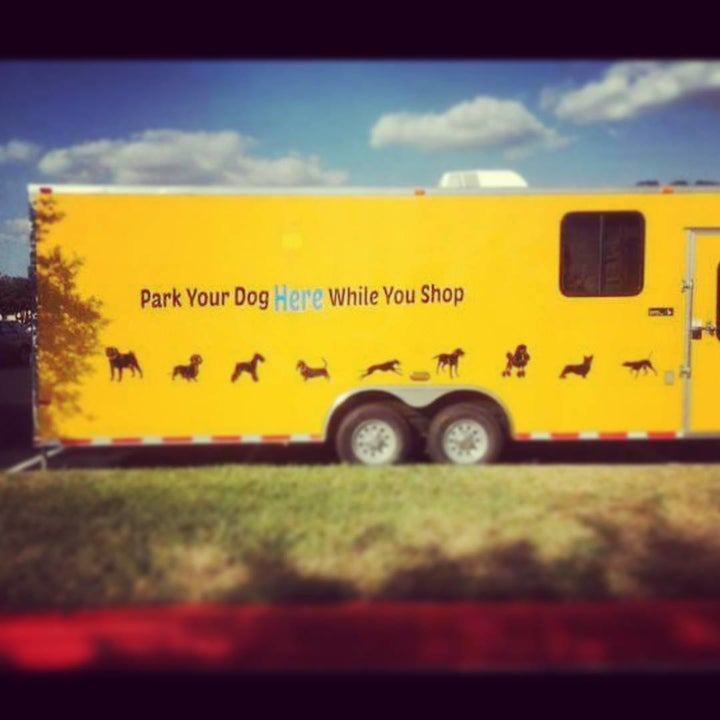 One day, Mary Traverse would like to see big, mobile, climate-controlled dog kennels set up in shopping mall parking lots across the country.
That way, folks could bring their beloved dogs with them basically everywhere -- safely.
"And hopefully people will not leave the dog in the car at all anymore because there will be this great option," Traverse says.
Today, that great option is available only to lucky patrons of the Gateway Shopping Center in Austin, Texas, where Traverse recently opened the very first Barking Garage.
The new business is so brilliantly simple you almost can't believe it doesn't already exist.
Traverse has retrofitted a big yellow cargo trailer with air conditioning, running water and individual dog crates, and set up shop by an outdoor mall.
For $10 per hour for small dogs -- that goes up to $14 for the biggies -- shoppers can deposit their pups while seeing a movie, shopping for a wedding dress at the David's Bridal or picking up some organic fruit at Whole Foods.
"I'm hearing from people that it cuts down on a lot of unnecessary trips back and forth from home," says Traverse. "It's also really useful if you live outside of town -- like me -- and are faced with either leaving your dog home alone all day, or not going to the grocery store when you're in town."
It's been a bit of a slow start so far.
Gary Biggers said he usually leaves his 55-pound husky at home, but would now consider taking the doggie along in the future.
"Huskies are hot in the summer, especially here, so I think that's a great idea and I want to see more of those pop up," he told the station.
Indeed, Traverse is optimistic that people will get used to having The Barking Garage as an option. And that once they do, they'll find it makes life better for dogs and their loving owners in Austin -- then, fingers and paws crossed, beyond.
"Everyone says this is the best thing. That it will change things for them, make it easier to bring the pup," Traverse says. "Enrich their lives the way dogs tend to do."
Get in touch at arin.greenwood@huffingtonpost.com if you have an animal story to share!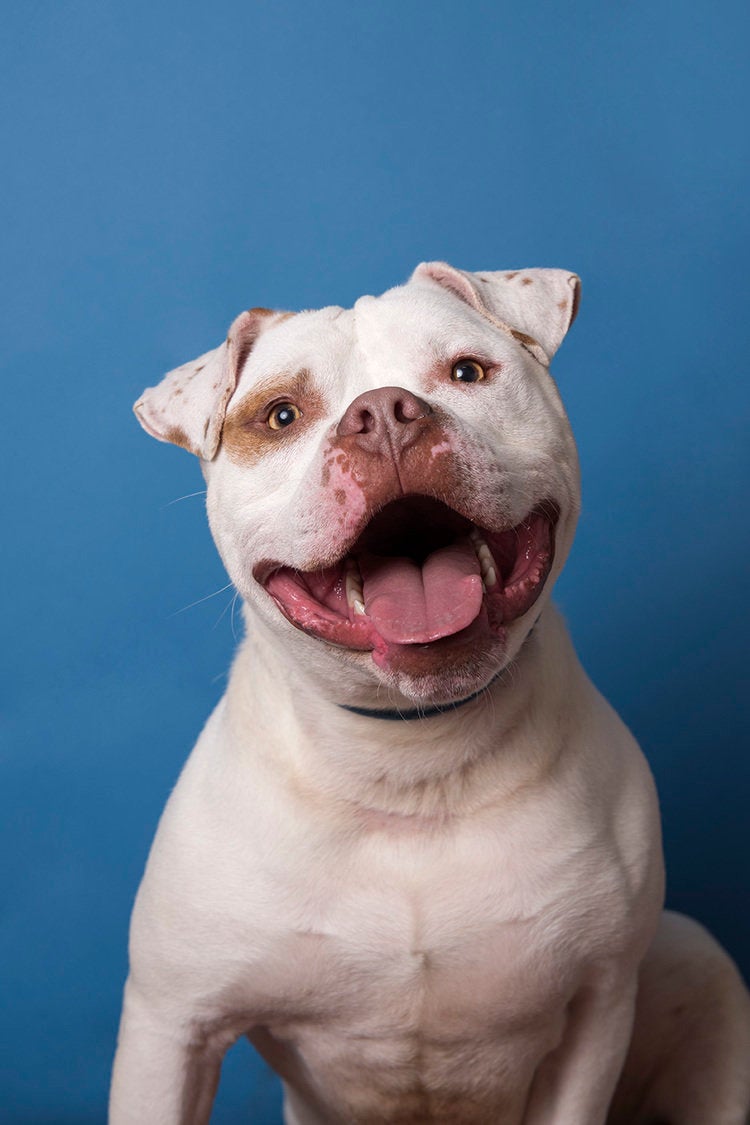 These Amazing Animals Need Homes
Popular in the Community