Jenn Alter said she was sick of people sexualizing breast cancer. So she posted some photographs showing just how painful breast cancer treatments can be.
(Some images below may be considered graphic.)
Alter, 36, recently shared images on her Tumblr showing what her body looked like after she underwent 35 days of radiation treatments for her breast cancer in 2013.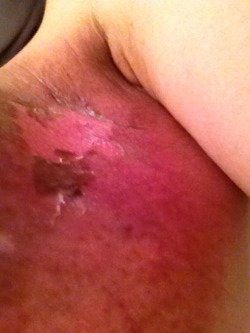 Alter's photos show the painful burns and broken skin she experienced after her treatment.
"Breast cancer isn't sexy," Alter wrote in the caption when she shared the photos. "It's not about saving the boobies. It's not about no bra day, which is really just an excuse for women to post sexy pics of their nipples pressing through their clothes. It's scars, nausea, pain, bald heads, burnt skin and broken hearts."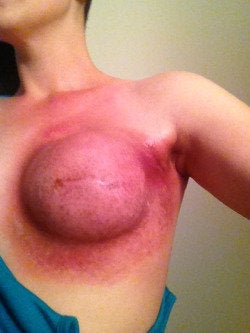 Alter, who is now in remission, told The Huffington Post that she wanted to show people that breast cancer is about more than cute T-shirts and sexy phrases.
"October is hard for breast cancer survivors as it is breast cancer awareness month," Alter said. "I have a problem with 'awareness' of this issue being sexual in nature. Memes like 'save the boobies' or 'no bra day' can be offensive and demeaning to survivors, many of whom have lost their breasts during cancer treatment. We aren't trying to save breasts. We are trying to save our lives."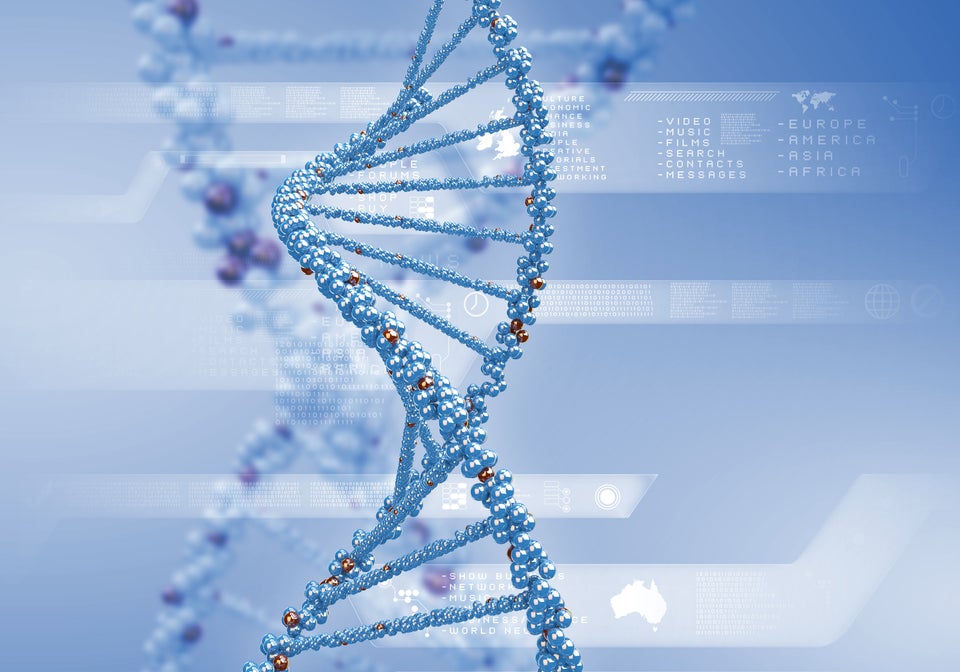 10 New Breast Cancer Findings
Related
Popular in the Community