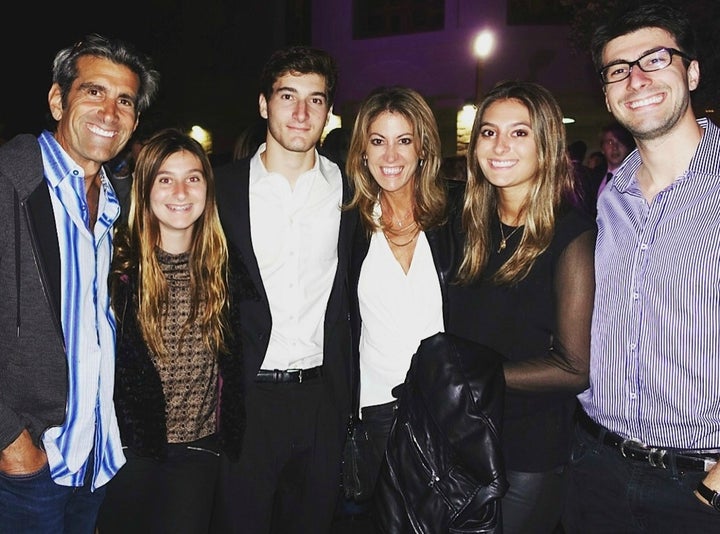 On a 2009 trip filled with memorable moments, this was the best of all – and the very reason the Gingold family traveled from Los Angeles to Israel.
Atop the desert fortress Masada, 13-year-old Alexis celebrated her bat mitzvah, surrounded by her parents and three siblings. This included her brother Zach, who at 14 had been through this same rite of passage a year before.
While Zach enjoyed the ceremony, the heat of the day sapped him. Again.
He'd been extremely tired and dealing with flu-like symptoms all week. Had they been home, his mom Allison probably would've taken him to a doctor. But, here, there were plausible reasons for him being worn out, such as the jet lag from crossing 10 time zones and the cramming he'd done for final exams in the days before they left.
When the bus carrying the family and the rest of their tour group pulled into a hotel in Eilat later that day, Zach dragged himself off, took a few steps into the air-conditioned lobby and collapsed face-first on top of his backpack.
"You can go to sleep when you get in the room," Allison said, nudging him.
Then she noticed he wasn't breathing.
What happened next continues to resonate, both to those who were there that day and to everyone touched by its fallout – a group so extensive that it will soon include most high school students in California.
As we celebrate World Heart Day today (Sept. 29), and trumpet this year's theme of "Share the Power," it's my pleasure to tell the rest of this story, one that underscores what this global event is all about: inspiring and empowering people to save lives.

The voices of Allison and her husband Randy echoed throughout the hotel: "Emergency! Emergency! WE NEED HELP!"
Jerry Feldman, a member of their tour group and a doctor, arrived first. He checked for Zach's vital signs and found none. The boy was in cardiac arrest, so Dr. Feldman started giving CPR.
Two security guards soon joined Dr. Feldman. They brought fresh arms to the compressions and brought along the hotel lobby's AED – an automated external defibrillator, a device that can jolt a malfunctioning or stopped heart back into rhythm.
It took two jolts from the AED for Zach's heart to start again – slightly.
An ambulance took him to a nearby medical center. About a half hour later, his heart stopped again. Yet another AED jolt brought him back.
Randy called a cardiologist back home, a friend since childhood. The doctor consulted with the caregivers in Eilat. They then gave Zach a medication to stabilize his heart through an ambulance ride to a university hospital two hours away.
Fast forward several weeks. After rehabilitating in Israel, Zach and the Gingolds returned to Los Angeles.
Tests indicated he suffered from myocarditis, a viral infection that infiltrated his heart and caused sudden cardiac arrest.
While many people consider cardiac arrest and a heart attack as interchangeable terms, they aren't. A heart attack is like a plumbing problem (a clogged pipe), while cardiac arrest is an electrical malfunction (a power outage). If the power isn't restored within minutes, the patient dies.
Giving chest compressions – what's known as Hands-Only CPR – can keep blood flowing to the brain and other organs. Research shows CPR can double or triple a person's chance of survival.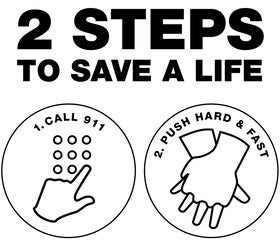 However, less than half of the 350,000-plus Americans who experience a cardiac arrest outside a hospital each year receive bystander CPR before medical help arrives. Only about one in 10 survives. That's why it is so vital to arm people with the knowledge and confidence to become a lifesaver.
If CPR alone isn't enough, AEDs can be the last resort.
That summer, administrators at Zach's private school purchased several AEDs to have across the campus. They also trained teachers and administrators in CPR and AED use.
Allison felt grateful, of course. Then she wondered about all the places where her kids competed in sports events all over Los Angeles. What safeguards existed there?
Her first instinct was to have her school take an AED on the bus. Better yet, she thought those facilities should have their own AEDs. And people trained to use them, of course.
Not just adults, either. Students, too.
Realizing how fortunate they'd been, the Gingolds became committed to raising awareness and education for CPR and AED training.
Through their advocacy, their children's school initiated CPR and AED training as a high school requirement. They then sought to initiate the same change in schools across California.
Allison met with city council members, then connected with State Assemblyman Freddie Rodriguez, a longtime EMT who sought to make Hands-Only CPR training a requirement for high school graduation. It's part of the CPR in Schools campaign that my organization, the American Heart Association, has been pushing nationwide for many years.
About this time last year, all the hard work by Allison, Rodriguez and many compassionate members of their community resulted in a law requiring the training for schools that require health education. That will cover about 270,000 of the 377,000 California high school graduates annually when it goes into effect next school year.
It's amazing how one person's story can improve so many lives. No matter how often I see it happen, I find myself inspired. I hope you do, too.
There's a power to it all, a power to move our emotions, to change laws and to save lives. This World Heart Day, I hope you find a way to share that power.
"From our experience, we learned the power of connectedness," Allison said. "We understood the value of providing our children with the tools to potentially save another person's life. From personal experience, we understood that without the immediate action by people around us, our lives would be dramatically different today. We were one of the fortunate ones.
"It's our responsibility to save everybody who can be saved through education and awareness," she continued. "After all, everybody is somebody's family. Someday, somewhere, someone is going to live another day because of our efforts. I feel blessed that we are able to do that."