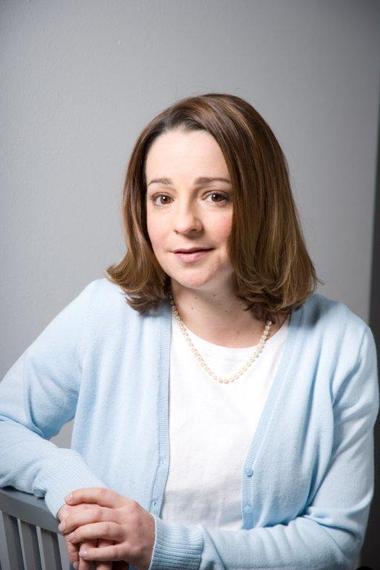 Every so often you meet someone that is truly living their dream and following their passions. If you get a little closer, you will find that this often means a real commitment and a lot of work. If pursuing passions were an Olympic event, I would be cheering for Pam Jenoff, mother, wife, law professor, and author of eight books including the new release, The Last Summer at Chelsea Beach.
I am immensely impressed with your writing work ethic and schedule. Would you mind sharing your schedule and how you found what obviously works so well for you?
Thanks so much! And sure - I think a little background would help here. Ever since I was a little kid, I knew that I wanted to be a writer. But all through my years in school and Europe, when I had plenty of time to write, I never actually got started. For me, the turning point was the events of 9/11. I had finished law school and I began to practice law on September 4, 2001 - exactly one week before the 9/11 attacks happened. On that fateful day, I had a life epiphany: I realized that while being a lawyer was a fine and admirable profession, I hadn't realized my dream of being a novelist. And if I had been a 9/11 victim, I never would have. I didn't have forever. So I took a course on writing and got started in earnest. But the catch was that I was a new attorney with a lot of student loan debt. I couldn't just go sit in a castle and write - it had to co-exist with my day job. So I wrote from 5-7 each morning before I went off to my job at the firm
I think that discipline has persisted even years later. My life is busier now - I have a full-time job as a law school professor and three kids under the age of six. No one gives me writing time. I still have to find it for myself. I like to write 7 days a week - if I don't, I just don't feel right (kind of like not exercising feels for many of us.) At the beginning of 2015, I was in between projects and not writing as much and I challenged myself to write every day for 100 days. It felt so good that after the first 100 days I just kept going. That was January 2, and in mid-July I am still going. Sometimes it is no more than a few minutes or lines, but touching paper (or keyboard) every day is almost a ritual now.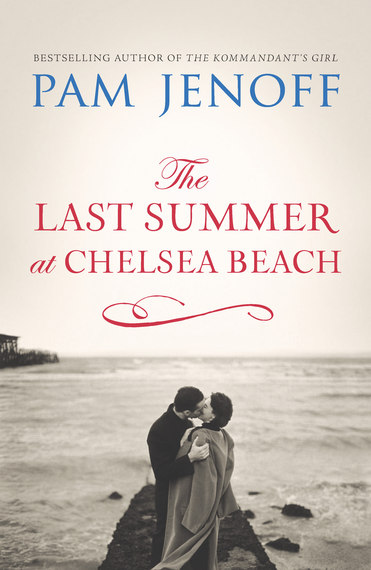 I know that your love of Poland and your time working in the embassy inspired many of your earlier books; what brought you stateside to tell Addie's story in The Last Summer at Chelsea Beach?
The Last Summer at Chelsea Beach is actually not a new project for me. Rather it is a manuscript I started almost 20 years ago. I began a story about Adelia, a young girl who goes to the beach for the summer and meets a family with four sons vacationing next door. (On some level I think I was inspired by Louisa May Alcott's Little Women, with the boy Laurie living next door to Jo and her three sisters.) I never published it but stuck it in a drawer. A few years ago, I pulled it out again. The language, though unpolished and nearly two decades old, leapt out and grabbed me, still ringing fresh and true. I knew there was still a story there worth telling. So I developed the concept, set it during the Second World War, and made the families in the book fail from different religious and ethnic backgrounds. I enjoyed the chance to explore the complexities of life on the home front, as well as timeless themes of assimilation, family dynamics and cultural divides.
Ironically, while I wrote all my earlier books set in Europe living in America, I started The Last Summer at Chelsea Beach while living in Poland!
Did anything change about your research process? What does it take to root your books in their unique time and place?
My research process varies from book to book and location to location. Writing a book set in Krakow after having just lived there for 2 ½ years, very different than say one set in Italy and maybe I haven't been there for a bit and can't travel. But there are so many wonderful research tools for historical fiction: correspondence between soldiers and those they left behind at home, memoir, newspaper and magazine articles from the era, maps and photographs, etc.
Researching The Last Summer at Chelsea Beach involved many of the same sources. However, this project was a special joy. Two of the book's major settings, South Philadelphia and Atlantic City, have particular resonance and meaning for me. My mom grew up in South Philadelphia in the 1940s, and it was so much fun to "research" by speaking with her, listening to the stories of her childhood (many of which I had not heard before) and having her proof my work.
Equally wondrous was setting the story at the shore. My dad's family is from Atlantic City and my grandparents and great grandparents owned hotels and restaurants there in the 1930s and 40s. I summered at the shore as a girl until my grandmother passed and her beach house was lost to us forever. I loved the research for this part of the book, which included going to the shore, driving the roads and digging into the library archives, a piece of my own past even more dear to me now that my dad is gone. And I learned so much I had not known about the important role Atlantic City played in the war effort.
All of your books feature some very nice romantic moments; what romance do you look forward to? What inspires that aspect of your writing?
I never set out to write romance; indeed, as a writer it is one of the elements with which I most struggle. Instead I focus on relationships more broadly: between parents and children; between siblings (which is a key focus in The Last Summer at Chelsea Beach); between friends. By doing this I think that the romantic elements come together more organically and my characters can live and love in ways that are true to themselves.
Where do you plan on taking your readers to next?
I am working on a book called The Aerialist. It is the story of a young woman who snatches a baby from a train of unknown infants headed for a concentration camp and flees, finding shelter with a circus that is sheltering Jews. It was inspired by two true stories, and it will be out in 2016.
Calling all HuffPost superfans!
Sign up for membership to become a founding member and help shape HuffPost's next chapter