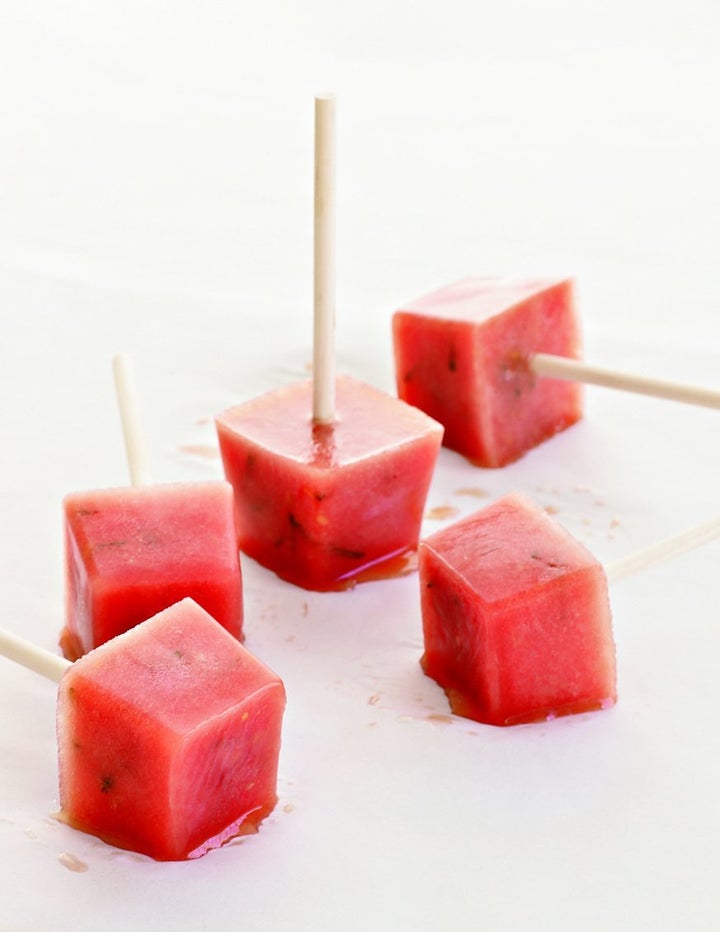 It's that time of year again: end-of-the-year lists are popping up everywhere. This year the food world saw a new food trend pop up seemingly every day, and with perpetual instagramming, tweeting and blogging, we were able to share, analyze and get over one food trend as soon as the next one arrived. The good ones, however, held lasting, widespread appeal, and they caught on for a reason. They struck a chord, brought us something new, made us mad or reminded us of home. Here are 10 food trends from 2012 and what they say about us.
Chia Seeds: If your first thought is Chia Pets when you hear the word, "chia," you're not alone. But chia became popular once again this year, not for its cute -- if somewhat bizarre -- decorative quality, but for its nutritional value. Chia, the so-called "Aztec superfood," is an excellent source of Omega-3 fatty acids -- the highest source found in plants -- and high in protein and fiber. Its popularity soared seemingly overnight, proving the power of that elusive, cure-all "superfood" we're all looking for and so quick to believe we've found. The chia seed may go the way of the antioxidant-rich Acai berry, which exploded onto the health scene in 2009 only to fade a few years later, but the chia seed is having its moment in the sun this year, affirming the everlasting lure of the miracle "superfood" -- whatever it may be.
Next Generation Jewish Deli Food: Whitefish, knishes and matzo balls got a new spin this year when Jewish food, with a little flare and a slight upgrade, turned up all over the country. With Kutsher's of Tribeca celebrating its one-year anniversary last month; Brooklyn's Mile End opening a sandwich shop in Noho last spring and releasing a cookbook this fall; Wise Sons Jewish Delicatessen opening early this year in San Francisco; DGS Deli, named for the bygone mom-and-pop District Grocery Stores, opening in D.C.; and finally, the famed Kenny & Zukes Delicatessen opening yet another outpost in Portland this September (I like this one: a "deli bar," featuring all the staples in addition to Jewish-inspired cocktails: Manischewitz Daiquiri anyone?), we got the message: Jewish deli food is cool again. A new generation is carrying forward the time-honored pastrami on rye, keeping it traditional and contemporary all at once.
Watermelon Salad: The watermelon-mint-feta combo became increasingly popular over the last few summers, and this summer it seemed to dawn every food magazine and menu around. With its distinct flavor, juicy composition and light, subtly grainy texture, watermelon tastes unlike anything else. While we still love eating it in a wedge, with the inevitable juice dripping down the arm, this year we weren't ready to confine this special, summer fruit to picnics and cookouts. We had no qualms about bringing our outdoor, summer favorite inside, for a change. Does this watermelon combo have staying power? Mess-free and easily packaged, I think this salad will stay trendy for a while. But watermelon wedges will never go out of style.
Pumpkin Is the New Bacon: Everybody wanted to find the new bacon this year. Forever on the desperate hunt to identify the latest, greatest, most popular food craze, everybody was ready to pounce on the next big trend -- something that could dethrone the king of all food obsessions: bacon. When no obvious successor could be found for bacon, marketers invented one! But everybody knows there's no substitute for bacon -- certainly not an orange gourd whose insides are stringy and hard to tackle. Yes, pumpkin is everywhere: in lattes, ravioli, soups and even cocktails. But nothing compares to bacon, no matter how much we want it to, which is why we will continue to worship bacon, and why we put bacon in everything this year...
Bacon in Everything: Instead of being replaced by pumpkin, bacon continued to reign supreme. Crispy or chewy, candied or smoked, bacon topped Brussels sprouts, was served alone on a stick, filled doughnuts and infused ice cream. A new TV show dedicated to finding the best bacon in the country is even being made. Why are we so bacon-crazy? It's delicious, it goes well with just about everything, a little goes a long way but there's no shame in eating a lot and, as Aviv Shen of Smithsonian says, it's "more American than apple pie."
Kale: But it wasn't all bacon-filled Sundaes this year. We also saw the continued momentum of the healthy food movement, propelled by everyone's number one leafy green: kale. Move over, baby spinach. You've been officially replaced by kale, kale and more kale. You almost can't turn around without seeing kale chips, kale Caesar salad or kale pesto. Like the watermelon salad, kale has been increasing in popularity over the years, starting a steady ascent around 2009 and skyrocketing early this year. We really love our nutrient-packed, leafy greens. So which one will be next? Collard greens or Swiss chard? Or is kale here to stay?
New England Style Sea Food Shacks: It's hard to go wrong with fried seafood: crunchy, battered, flaky, dipped in tartar sauce or doused in vinegar. But when seafood shacks starting popping up all over (from Brooklyn Crab and Little Neck in Brooklyn, to Brighton in Manhattan, to Son of a Gun in L.A.), it seemed that we were longing for something more than just lobster rolls and steamers. There's something irresistibly charming and comforting about seafood shacks, with their baskets, buckets and bibs. We wanted that casual vibe and no-frills food we could eat with our hands. New England native or not, we were searching for that familiar, homey, unhurried feeling this year, and a seafood shack, on the beach or in the middle of Manhattan, was the place to find it.
Small Plates -- The Great Debate: We were ready to question fine dining trends this year. Tasting menus took a hit, Mark Bittman was over white tablecloths, and we were finally ready to question the merit of small plates. When Pete Wells took a stab at this beloved food trend, fierce debate followed, on Twitter and all over the Internet. It turns out we like bigger portions and more bang for our buck, but we also like variety and the chance to share and sample more than one or two dishes. I don't think small plates are going anywhere any time soon, but I think everyone took a collective sigh of relief when the floor opened this year and we were able to voice our mixed feelings about this not-so-small food trend.
British Food: Between Downton Abbey, the summer Olympics and now Kate Middleton's pregnancy, our eyes were glued to all things British this year, and our taste buds weren't far behind. British-inspired menus turned up from coast to coast, from White Hall and The Wren in New York, to The Pikey in Los Angeles. While pubs are closing their doors at an alarming rate across the UK, a new grastropub seems to be opening every day on this side of the pond. We like good food while we drink, so, with British food undergoing somewhat of a makeover from its traditionally terrible reputation, it's no wonder the gastropub movement has taken off over here.
Casual, Cutting-Edge Asian Food: New York Magazine coined it "Asian Hipster Cuisine," and a predictable backlash ensued. What Momofuko brought to the table and made mainstream -- informal and innovative contemporary Asian cuisine -- took off this year with a host of new, free-spirited Asian restaurants and the young, creative chefs behind them. From loud-mouthed Eddie Huang of BaoHaus to Dale Talde of Talde (and Pork Slope -- best bar name ever -- and Thistle Hill Tavern), these chefs are all letting their big personalities shine through their fun and forward-thinking food, which is oftentimes, but not always, rooted in their own heritage. Whether they're getting back to their roots or flying the nest, these chefs are are bringing us wild combinations and simple staples with attitude and on their own terms. West-coast favorites Mission Chinese and Pok Pok opened in New York this year to incredible and deserved fanfare, and lesser known Yunnan Kitchen and Ducks Eatery reinvented Chinese and Vietnamese dishes into adventurous small plates. And we ate it all up. We devoured the food -- waiting in long lines to do so -- and swooned over the bold flavors and unrefined delivery. Food has become a thrill-seeking pursuit -- a pastime for some, and an obsession or occupation for others. The smart, personal and daring Asian food we saw this year hit all the right notes with us, and was definitely the most notable food trend of 2012.
So what will the year in food look like in 2013? I think we'll see growing momentum behind sustainable seafood, more beer cocktails and more bone marrow. And Canada may become the newest culinary destination. Between Toronto's rise as the next great food city, the spread of Montreal bagels and poutine -- the decadent, Canadian comfort food originally from Quebec -- showing up where you'd least expect it, Canada is earning a reputable place on the culinary map. Time will tell what next year will bring, but one thing's for sure: 2012 was a great year in food.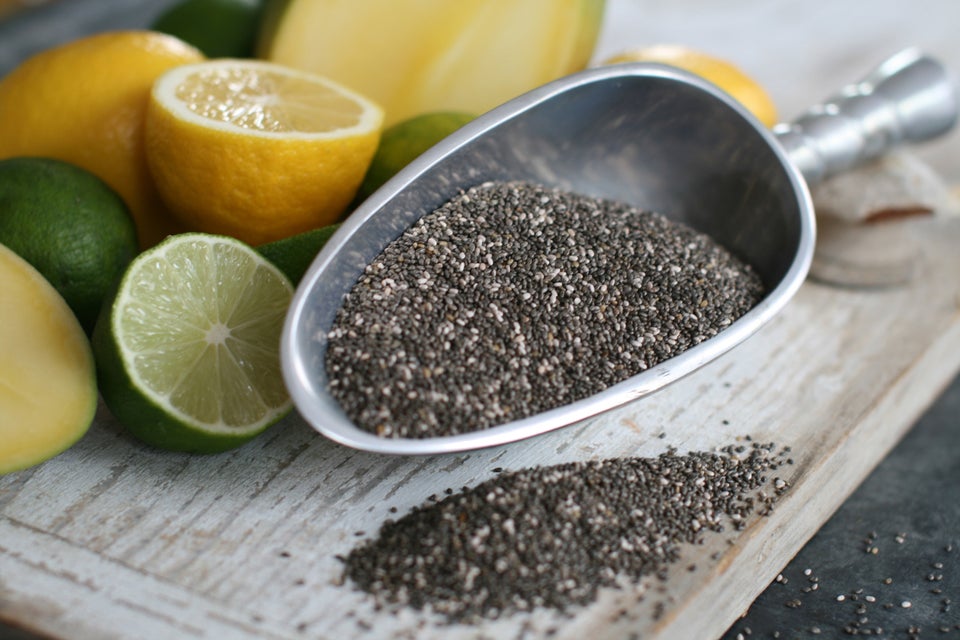 2012 Food Trends
Popular in the Community