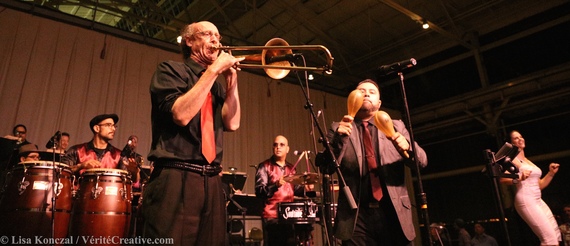 This year's winner of the Grammy for Best Tropical Latin Album of the Year just gave fans a sneak peek of their soon to be released single at a recent show in the San Francisco Bay area.
Pacific Mambo Orchestra, a 20 piece group of talented musicians, plans to release its new single at the beginning of the year. It will be PMO's first new track following their big win.
Latin music's vibrant and dance inducing rhythms are popular all over the world, so it is no wonder the genre has become increasingly more mainstream in the United States. From the recent "Bailando" by Enrique Iglesias (featuring Sean Paul), to numerous Shakira hits and the well known "Macarena," it is hard to stay seated with invigorating Latin beats permeating the air.
So when Pacific Mambo Orchestra's new song comes out at the beginning of the year, it will be hard not to rise for the occasion.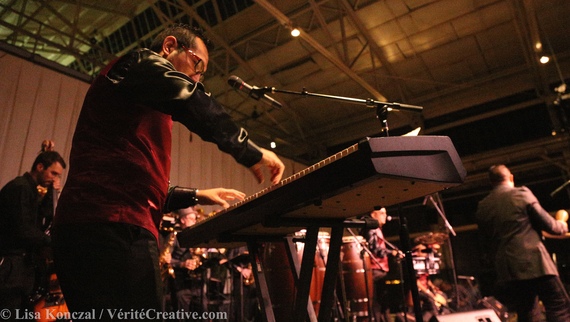 * Images were taken at the Craneway Pavilion in Richmond, California. Copyright: Lisa Konczal / VéritéCreative.com
Featured musicians from top to bottom:
Trombone Soloist: Derek James
Maracas/Singer: Armando Cordova
Singer: Alexa Morales
Congas: Javier Cabanillas
Timbales: Omar Ledezma, Jr.
Piano/Co-Band Leader: Christian Tumalan
Bass: Jake K. Leckie
Not shown: Steffen Kuehn (Trumpet Player and Co-Band Leader) and various other talented band members.
Related
Popular in the Community