Over the weekend, I was feeling anxious. This isn't surprising, since I have a chronic anxiety disorder. My anxiety tends to heighten when I am sick. I had strep throat, and was lonely and sad. I texted a friend to plan an upcoming trip across the country. When I didn't hear back from her, I started to worry. What if she was mad at me? Did I somehow offend her and didn't know it? I decided to tweet about my feelings (as I do sometimes when I am anxious) and used the hashtag #ThisIsWHatAnxietyFeelsLike. People were responsive and supportive. They commiserated with my feelings of being anxious waiting for a friend to text back. It was then that I knew this could grow into something larger. That's when I decided to open the floor up for other people to share their stories about what anxiety feels like to them.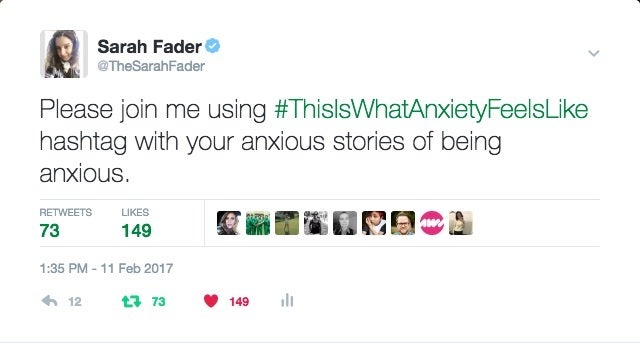 The floodgates opened and the anxious thoughts started rolling in. It was inspiring to know that I am not alone in the way that anxiety overwhelms me. Anxiety affects people in a variety of different ways. Anxiety feels different to each individual person.It was refreshing to read about people's experiences with anxiety. This tweet was a great example of a physiological metaphor exemplifies anxiety: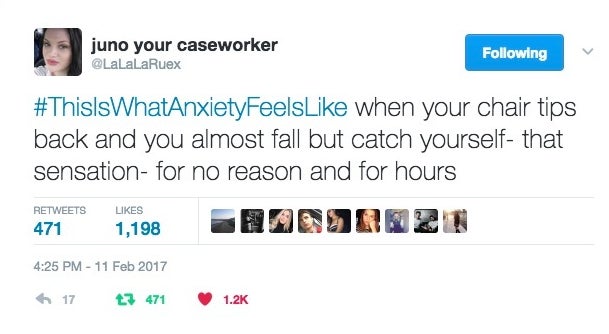 Or this tweet quoting Carrie Fisher: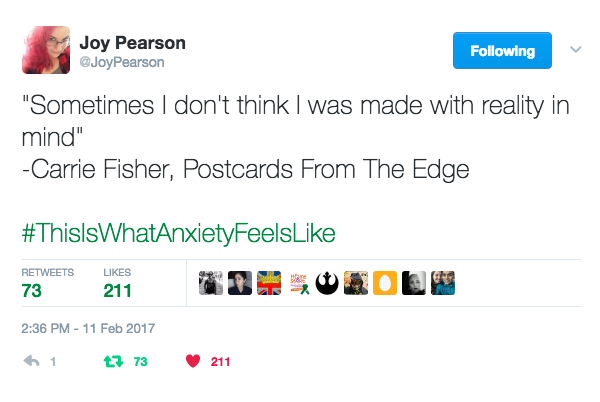 Before I knew it there was a burgeoning community of anxious people sharing their thoughts about how anxiety touches their lives. Some tweets were poignant, while others were humorous. I related to so many of them, and anxiously strove to keep up with sharing all of the tweets that used the hashtag. It was a thrilling experience to see so many people connect with this hashtag.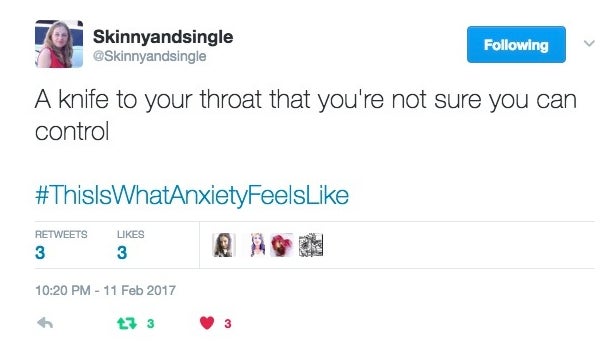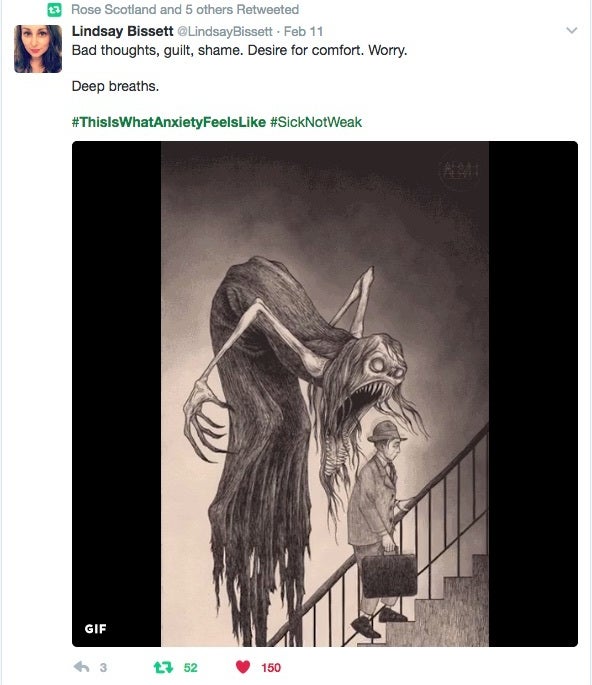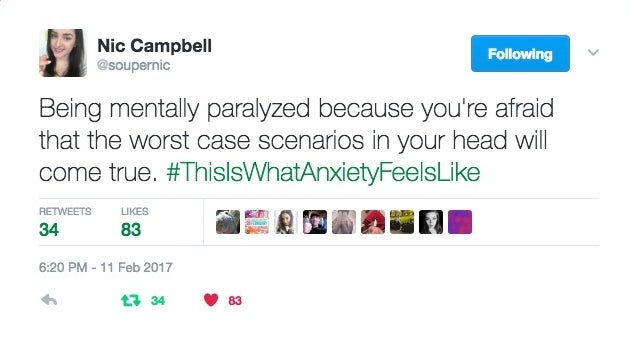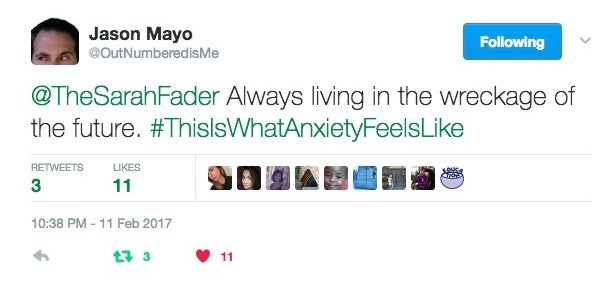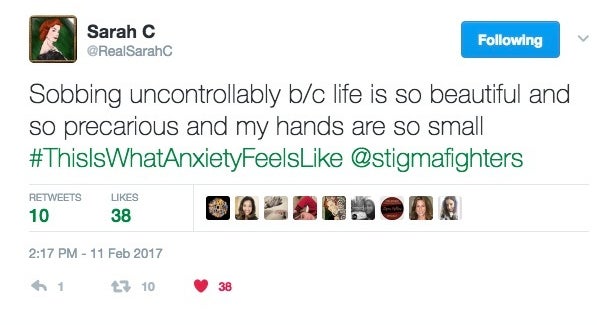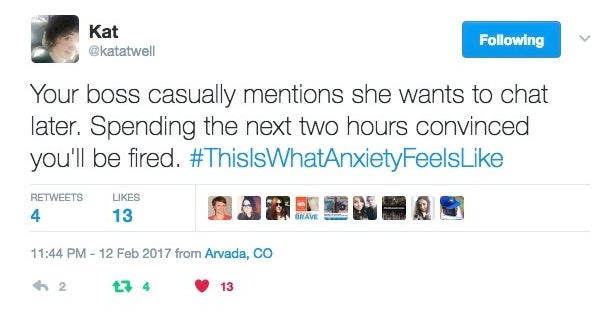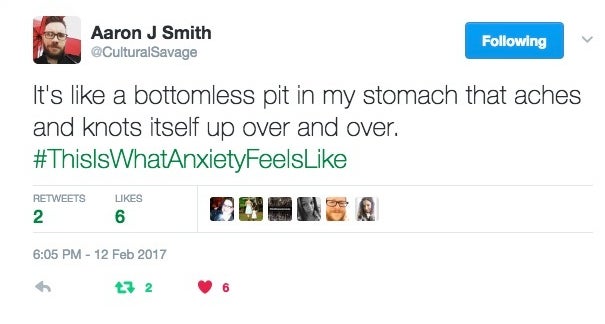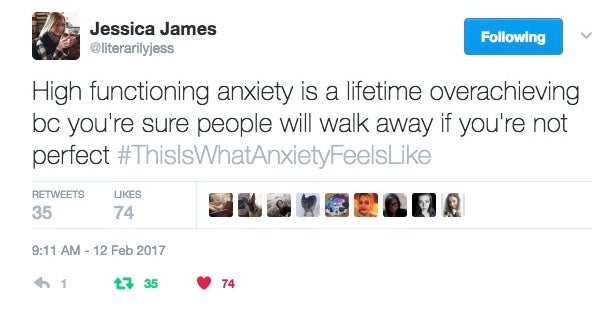 Some people even wrote blog posts inspired by the hashtag.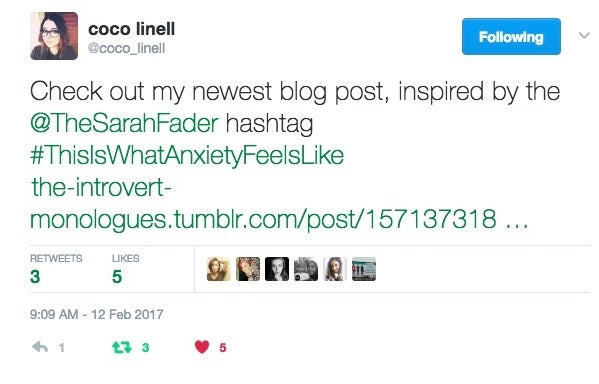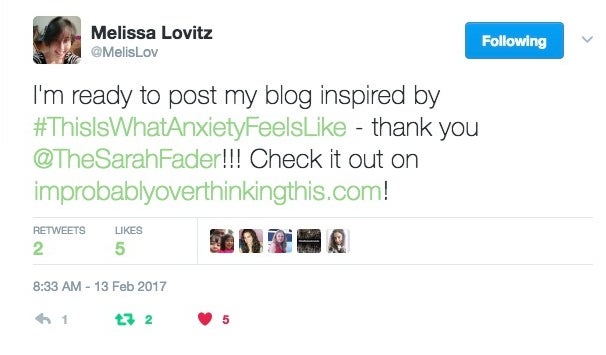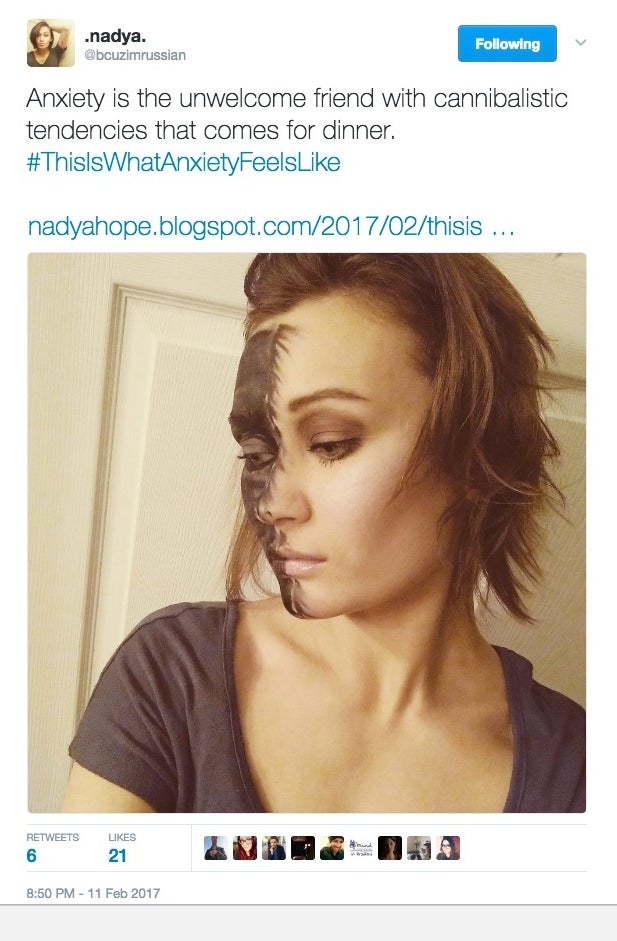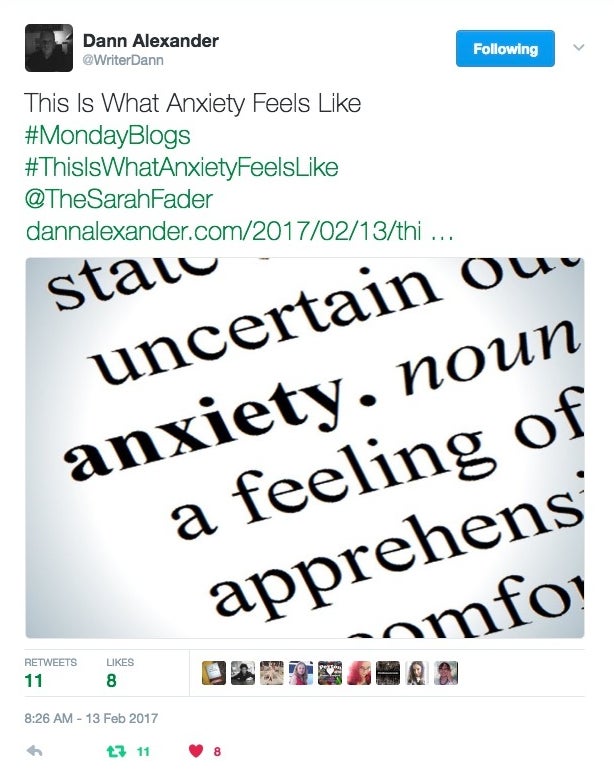 I'm overwhelmed (pun intended) by the support for #ThisIsWhatAnxietyFeelsLike. I even created a separate Twitter account for it @AnxietyHashtag. Thank you to everyone who participated in this viral anxious movement. I love you all.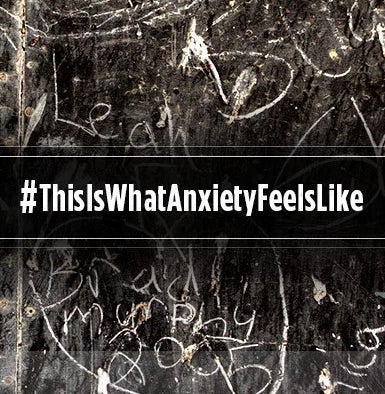 Related
Popular in the Community