Every few months, Fashion Week serves as an indicator of the trends that will soon be trickling down to us regular folks in the coming season.
If Thom Browne and his Fall 2016 menswear show at Paris Fashion Week on Sunday have anything to do with it, one of those trends will be face hats.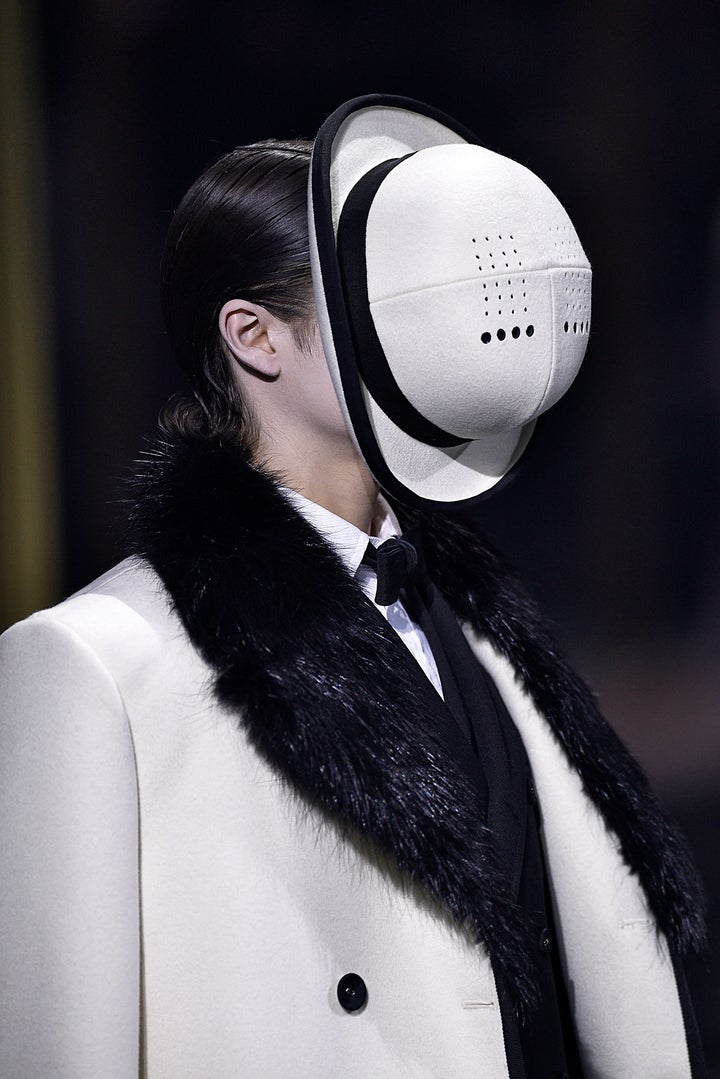 Browne sent models down the runway in tailored but purposefully tattered coats and pants, accompanied by dogs-shaped handbags and hats worn on faces, each perforated with a few small holes in the crown through which the model could see and breathe.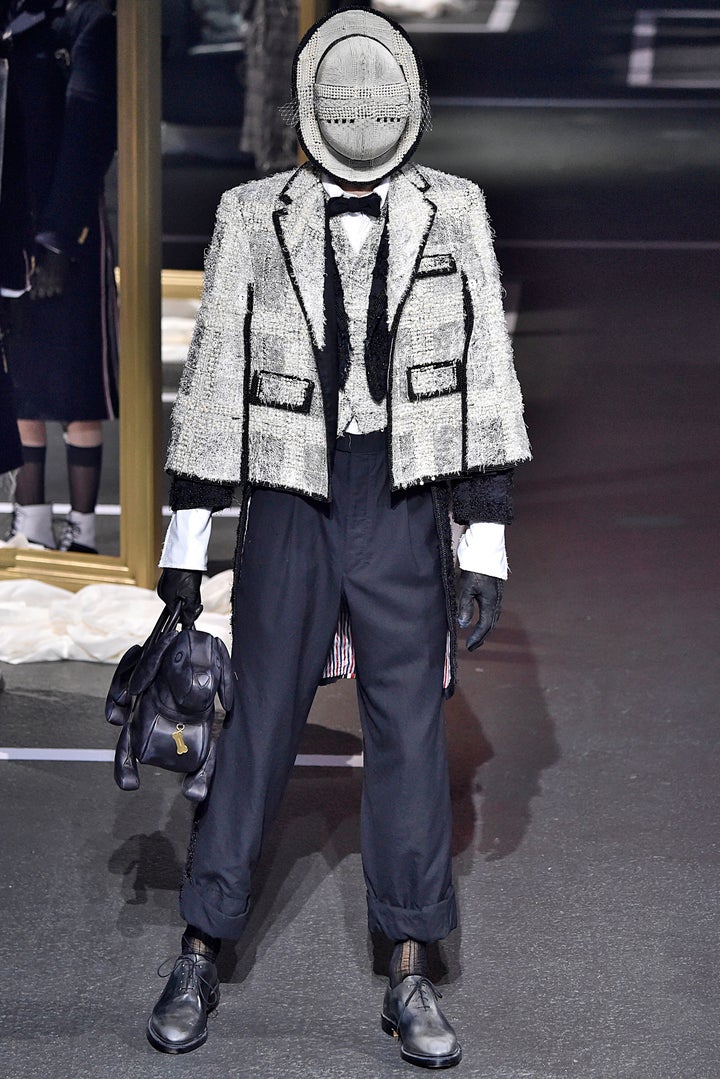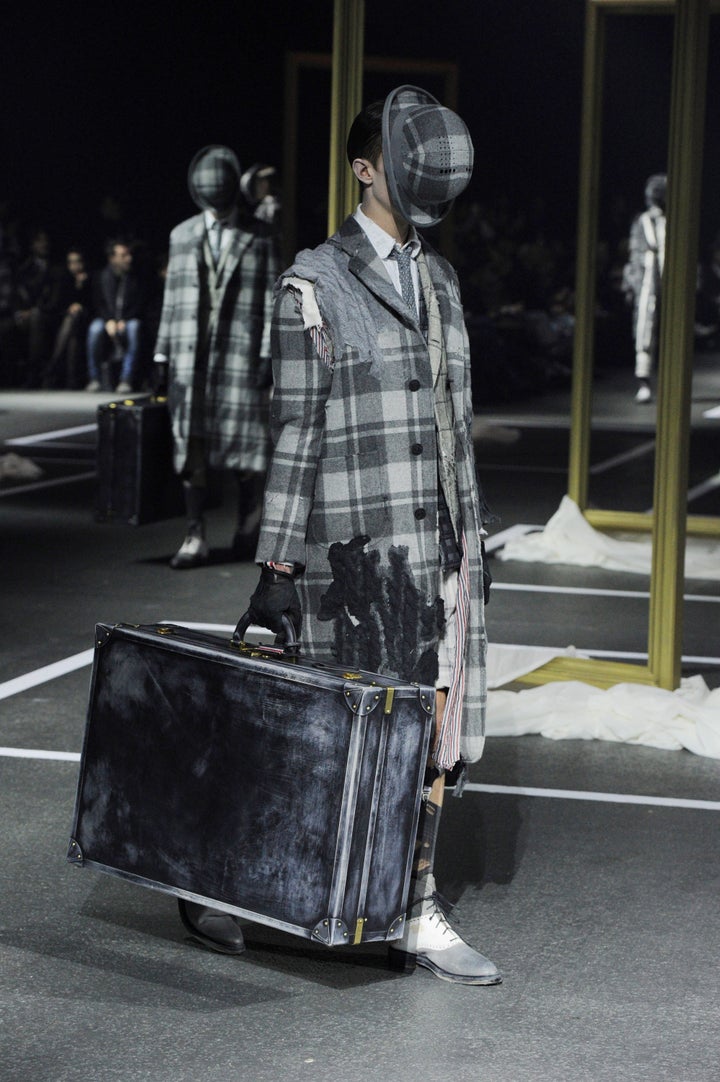 The American designer is no stranger to putting on edgy, theatrical shows. You might recall Browne's "twisted" fairytale womenswear show from Fall 2013 or the geishas of Spring 2016. His latest show is proof that at least for Browne, the "show" aspect of a "fashion show" is still alive and well.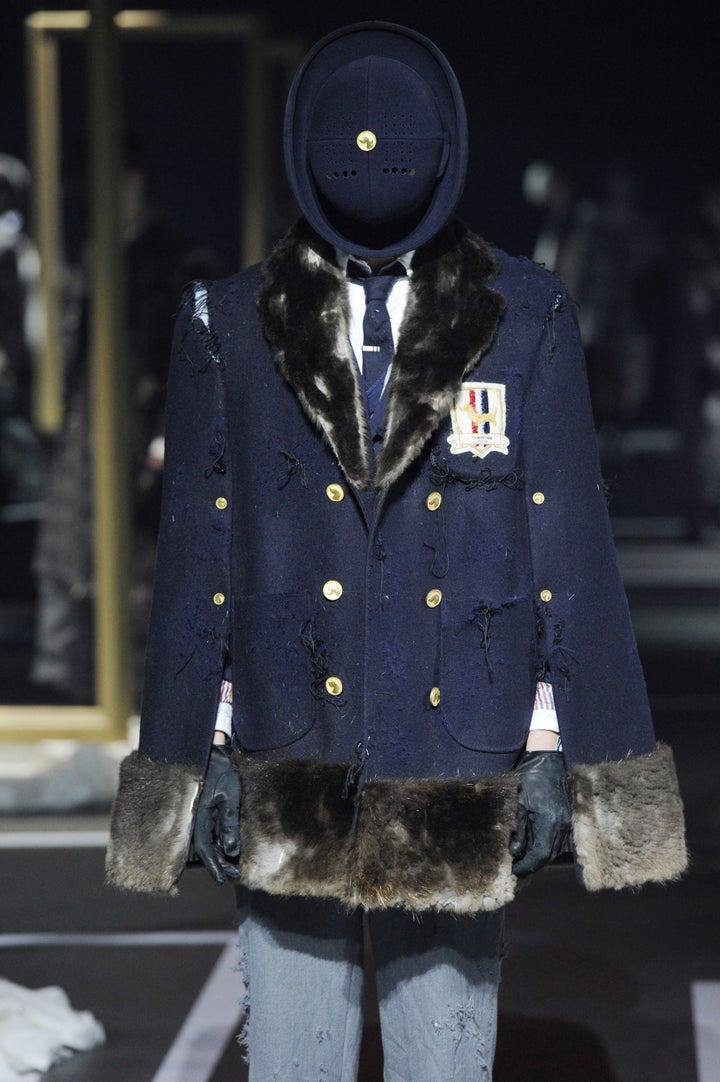 In any event, kudos to those models. We can barely imagine successfully making it down the runway even without a visual obstacle in our face.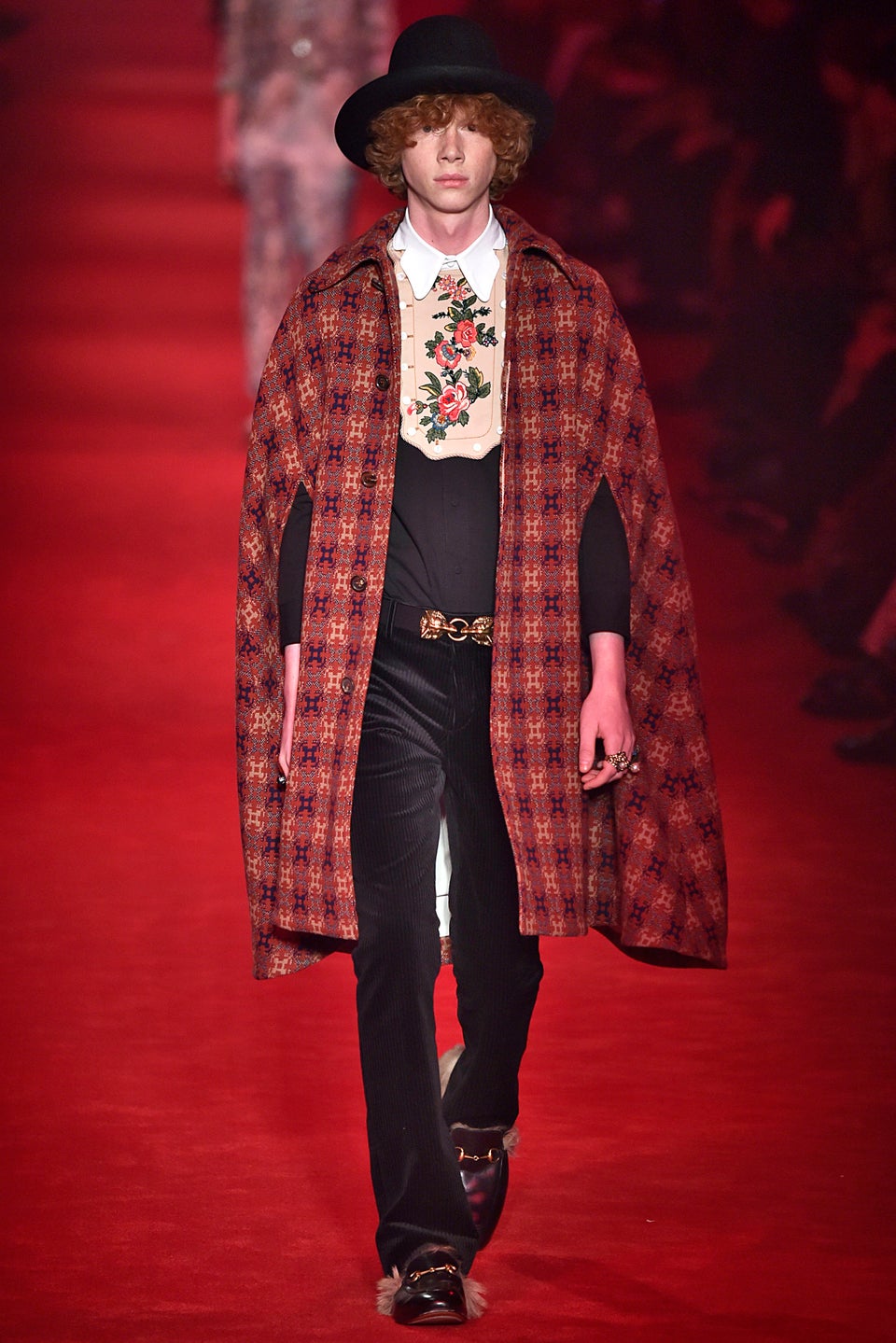 Looks From Gucci Men's 2016