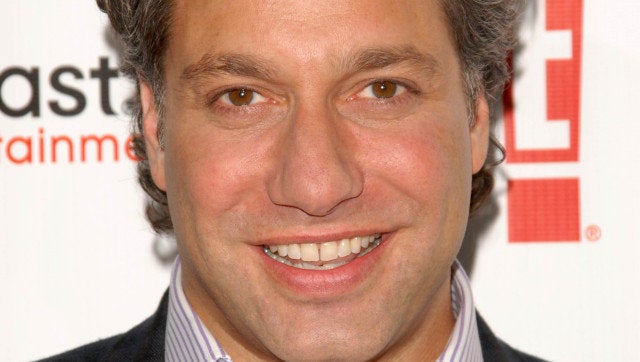 In the short Q&A we learned that Filicia keeps some pretty unusual food in his house. When columnist C.J. asked what was in his refrigerator right now, Filicia answered "two bottles of champagne. About six types of different mustard. Saratoga water. Cranberry juice. A whole bunch of delicious stinky cheese and chocolate. There's always some kind of chocolate."
Six types of different mustard? Well, it's clear to see what condiment is Filicia's favorite and to be honest, it's obvious in his designs. As one QVC reviewer pointed out, Filicia's Full Bloom comforter set was supposed to be "inspired by the beauty of hydrangeas" but ended up being anything but delicate in color. "I was disappointed when I received this as the yellow was not the yellow I was looking for - too mustard colored," they wrote. And even in his collection for Kravet, there are quite a few hints of the dark yellow hue. An ironic coincidence? Maybe not.
But we did learn something about Filicia that is definitely true. Filicia told the newspaper he's still good friends with all the guys from "Queer Eye For The Straight Guy," and they'll be celebrating the show's 10-year anniversary this summer. " We're already discussing what we're going to do to celebrate. Yeah [there'll be a celebration on TV]. Pretty sure," he told the newspaper.
Well, we just can't wait to see Filicia back on the boob tube and we'll definitely have some champagne and mustard ready for the big occasion.