The rocket scientist who owns D.C.'s new restaurant Thomas Foolery has a Ph.D in economics, and it shows in the pricing system.
According to "The Rules Of Thomas Foolery," dressing as Carlton from the "Fresh Prince of Bel-Air" will get you a 10 percent discount on any item. Tying a cherry stem into a knot with your tongue will earn you a $1 Cheerwine cherry soda. (The soda's free if you can complete the task within 10 seconds.)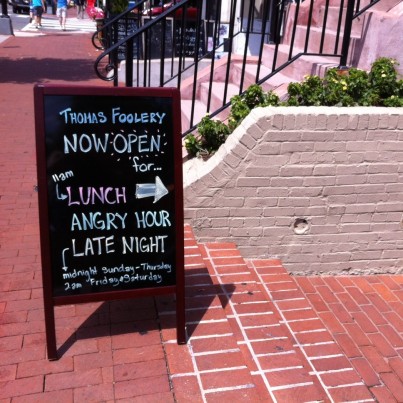 If you can correctly identify the wines in your four-glass flight, you'll get $2 off. During a daily afternoon "Angry Hour," advertised on a sandwich board sitting outside on the sidewalk, asking for a drink in an authentically upset tone of voice will take $1 off the order. The stand-out scheme allows a game of Plinko to determine the price of Smirnoff Ice.
The bar also sells candy, candy and shot combos, cocktail kits (they come with two airplane bottles of booze, plus soda and candy), dozens of bottled beers selected by non-politics-related D.C. personalities, as well as sandwiches and cookies made by local food trucks.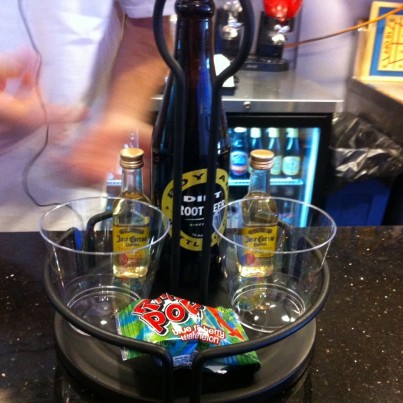 These offerings complement the bar's hopscotch court painted on the floor, Etch-A-Sketches mounted on the walls, costume closet and Mario Kart competitions.
Appealing to the city's big nonprofit sector, groups can fundraise by guest bartending for a night. Appealing to some other sector, the bathrooms contain stopwatches.
"I always say there are various ways to interpret it," says Davis, who also owns Mr. Yogato, a 5-year-old, also idiosyncratic, frozen yogurt store.
"I like opening fun places," Davis says, noting he's also open to making changes should one of his 49 investors -- including his parents, who suggested serving Smirnoff and proposed the bar's name -- or anyone else have a productively enjoyable idea.
"We were thinking of doing an Hour of Depression at 11, where all the wine is half price or whatever," he says. "Maybe we'll do that." And by the time a grilled cheese sandwich has been consumed, that new special is being inscribed on the sandwich board.
Related
Before You Go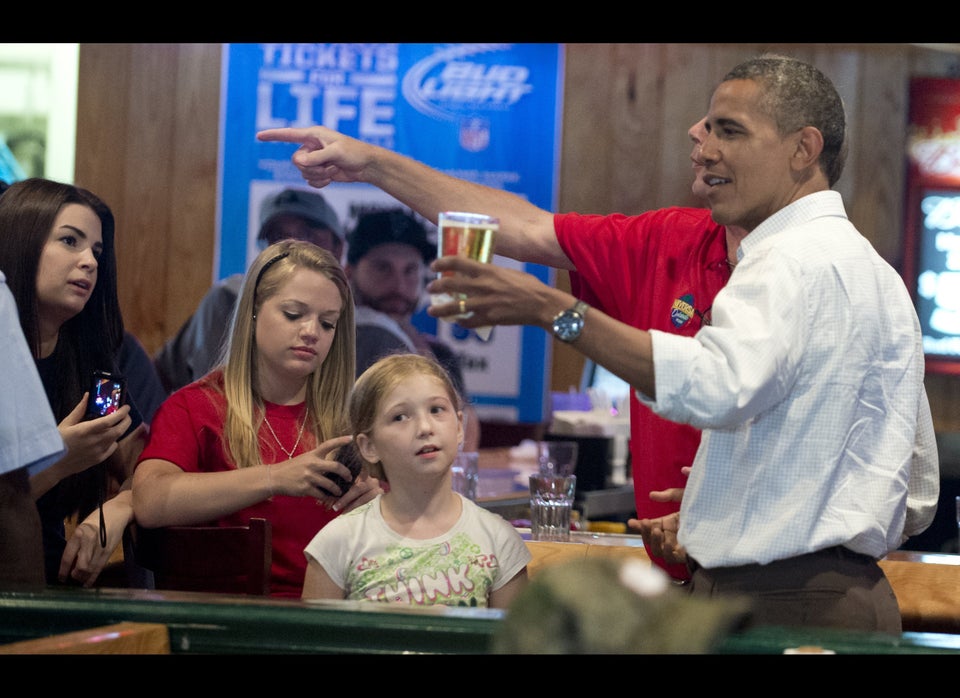 President Obama Drinking Beer