Thomas Hartless was serially abusive to those closest to him, authorities say ― and on Friday, those unlucky enough to be close to him were his last victims.
Hartless killed three people in and around a nursing home in Kirkersville, Ohio ― including two workers at the nursing home and the town's police chief ― before turning the gun on himself, state Attorney General Mike DeWine said at a press conference Friday.
A horrifying day for the small town began in the morning, when Hartless took two passers-by hostage in a wooded area behind Pine Kirk Nursing Home. At some point, someone called 911 to report that they'd seen a man with a gun. That's when Kirkersville police Chief Steven Eric DiSario, a father of six who'd held his position for just three weeks, arrived on the scene.
Hartless left his hostages to ambush DiSario, authorities say.
"It was in that vicinity, very close to that, that the chief of police was in fact shot and was killed," DeWine said. 
Hartless then entered the nursing home and fatally shot two employees there ― one identified as his ex-girlfriend, 46-year-old Marlina Medrano, and Cindy Krantz, 48 ― before he killed himself, police say.
The Columbus Dispatch profiled Hartless, painting a picture of a man who was violent with any woman he came into contact with. His relationship with Medrano ended with court filings ― and in the days prior to the shooting, she sought a protection order because she feared for her life.
"I no longer feel that my support can help Tom with his issues," she wrote in a May 5 court filing. "I am afraid to be alone with him, that he will hurt me for good."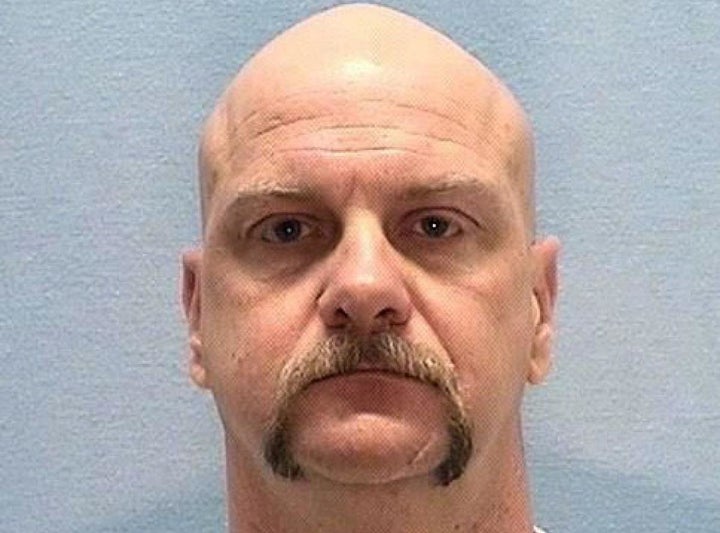 As early as April, Medrano's friends were trying to protect her from a man who they said regularly attacked her. NBC4i reports:
Connie Long lives across the street from Hartless' parents' home, where he often stayed in Utica.

Back in March, she said she helped rescue [Medrano] after he had brutally beaten her.

"She ran for our door and he drove in the yard. He accelerated, almost ran her over clear in our yard," said Long. "She was bleeding from her head and face, shaking terribly, difficulty breathing."

Long is medic and was able to treat her injuries, inside of her home.

"I said that day if we had not been home, I really felt he would've killed her on the porch that day, just kind of got prolonged I guess," said Long.
Another former girlfriend said in court documents in 2009 that Hartless held her captive when she tried to leave him over abuse, according to the Dispatch. In that case, Hartless was charged with kidnapping, abduction, aggravated menacing and domestic violence. In a plea deal, the kidnapping and domestic violence charges were dropped.
Friday's shooting devastated Kirkersville. But Hartless' behavior wasn't surprising to the women close to him ― and statistically speaking, it wasn't uncommon. That's because domestic violence victims are five times more likely to be killed if their abuser has access to a gun. 
HuffPost's Melissa Jeltsen has reported that a woman is killed by a gun-toting intimate partner every 16 hours in the U.S. And domestic abuse and mass shootings often go hand in hand: Most mass shootings happen in private, in situations where abusive men kill the women and children close to them.
REAL LIFE. REAL NEWS. REAL VOICES.
Help us tell more of the stories that matter from voices that too often remain unheard.